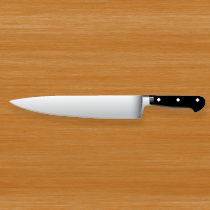 Recipe+ Nutrition Profiler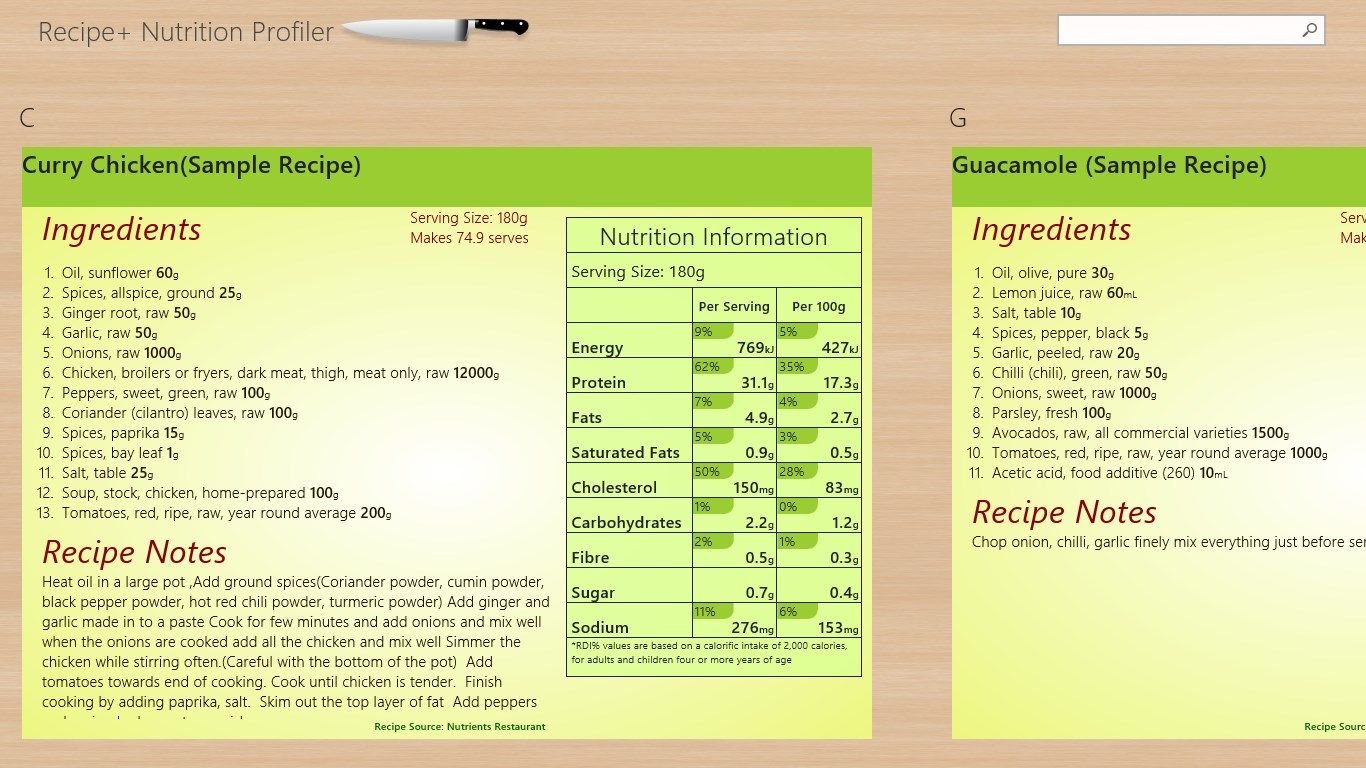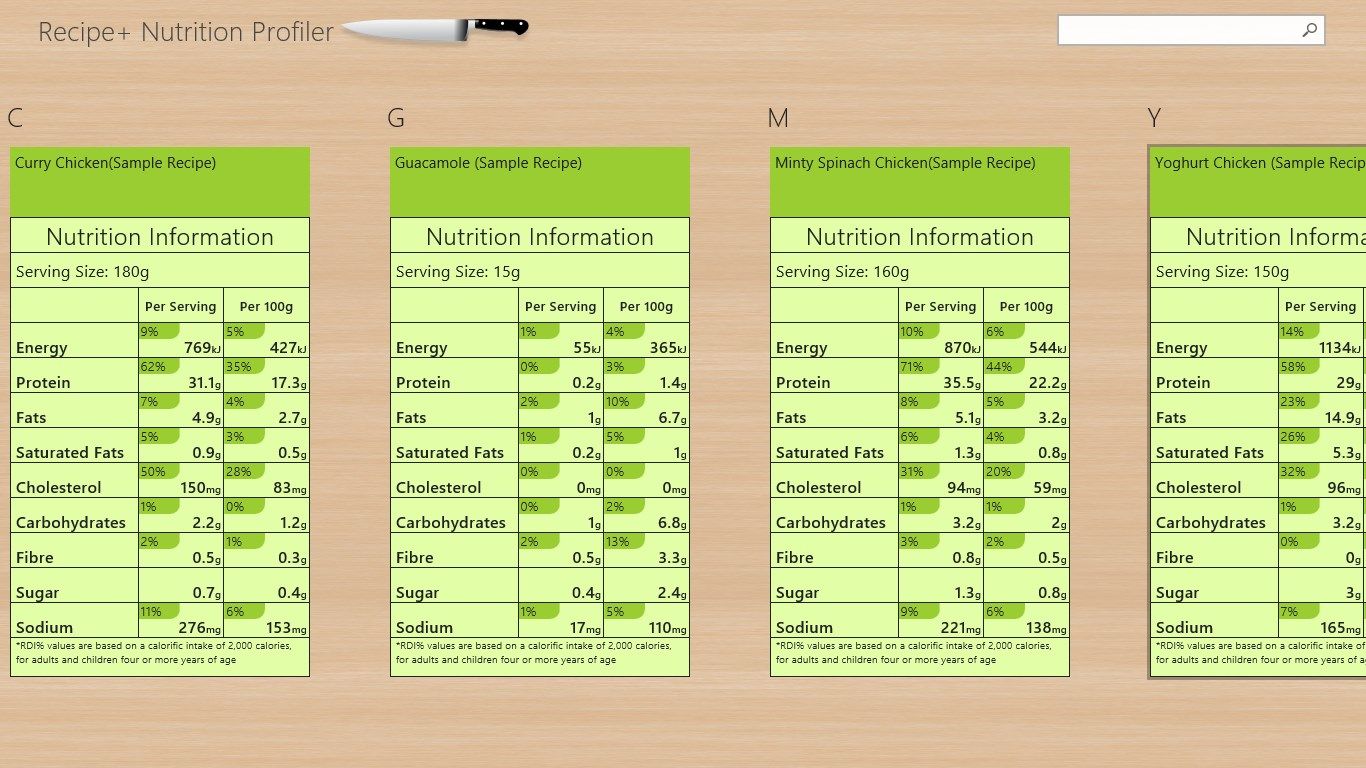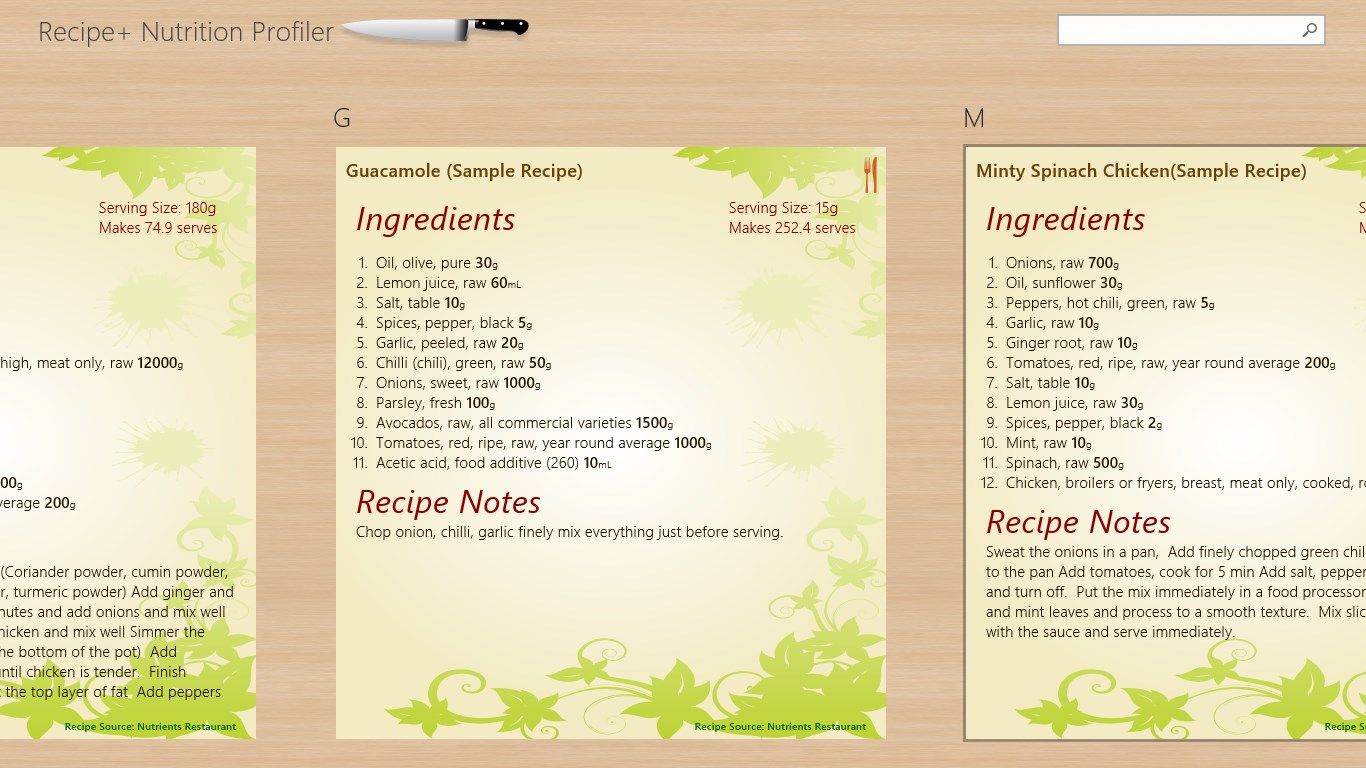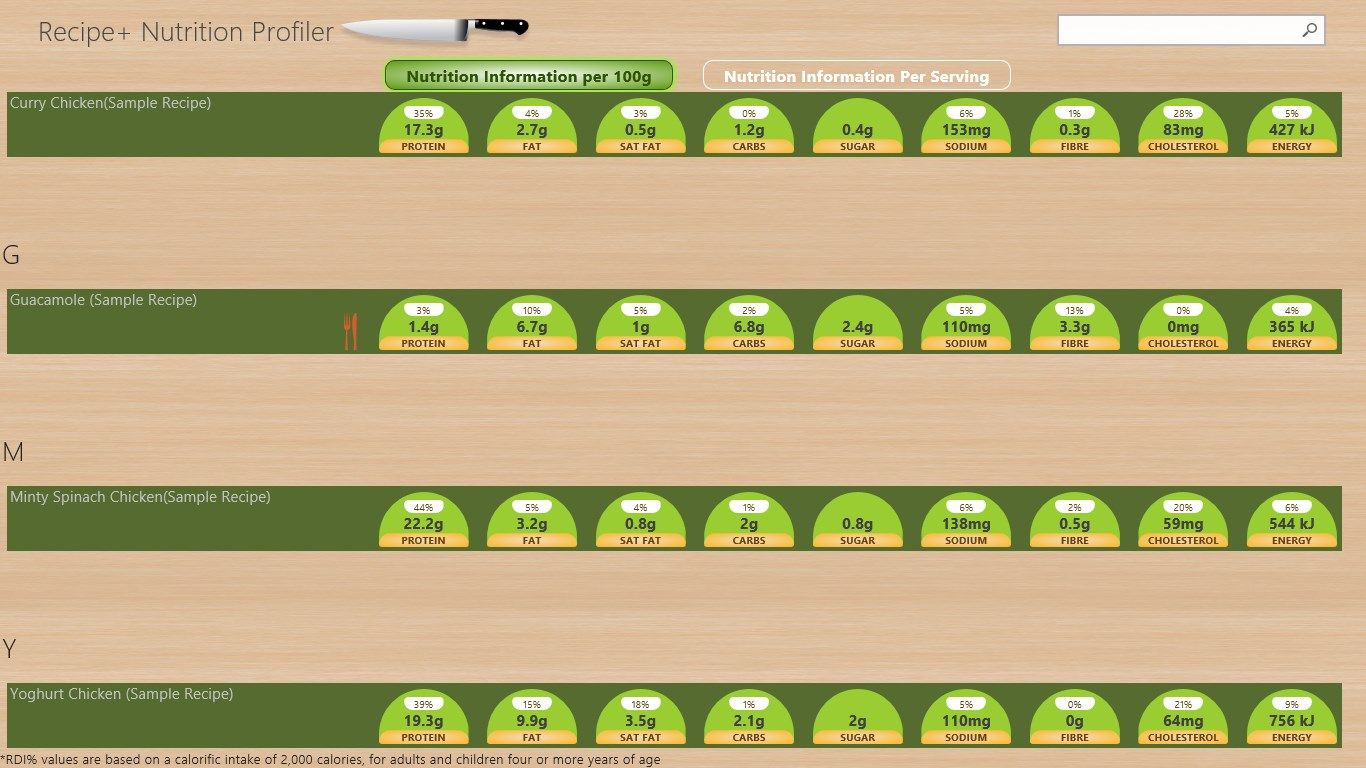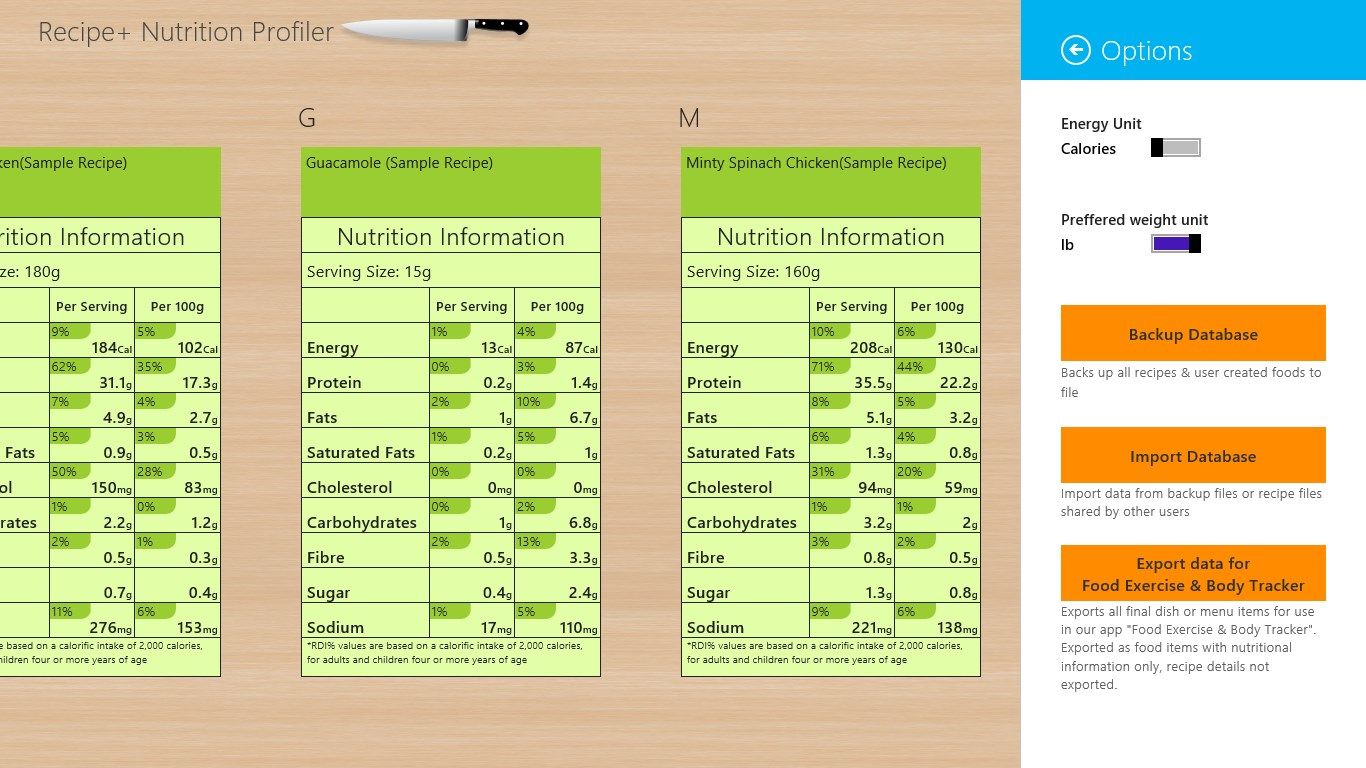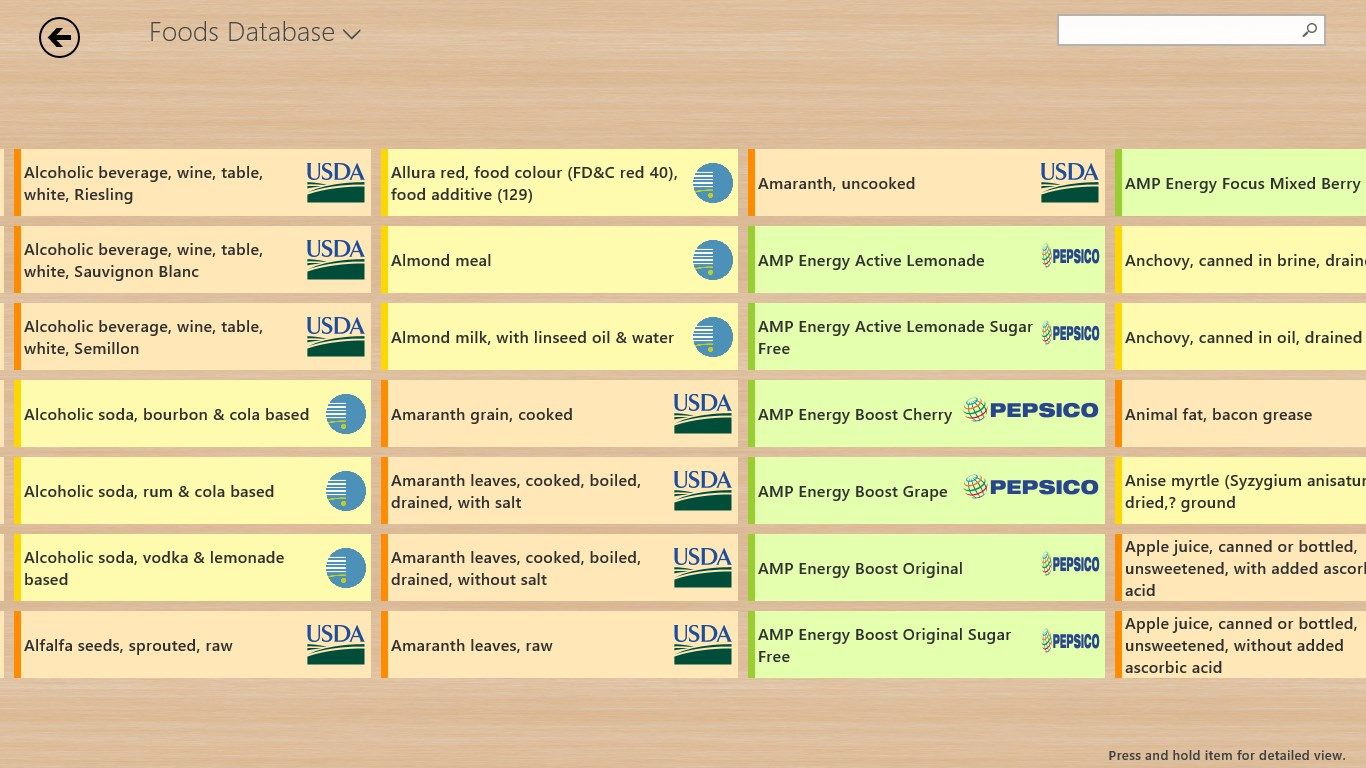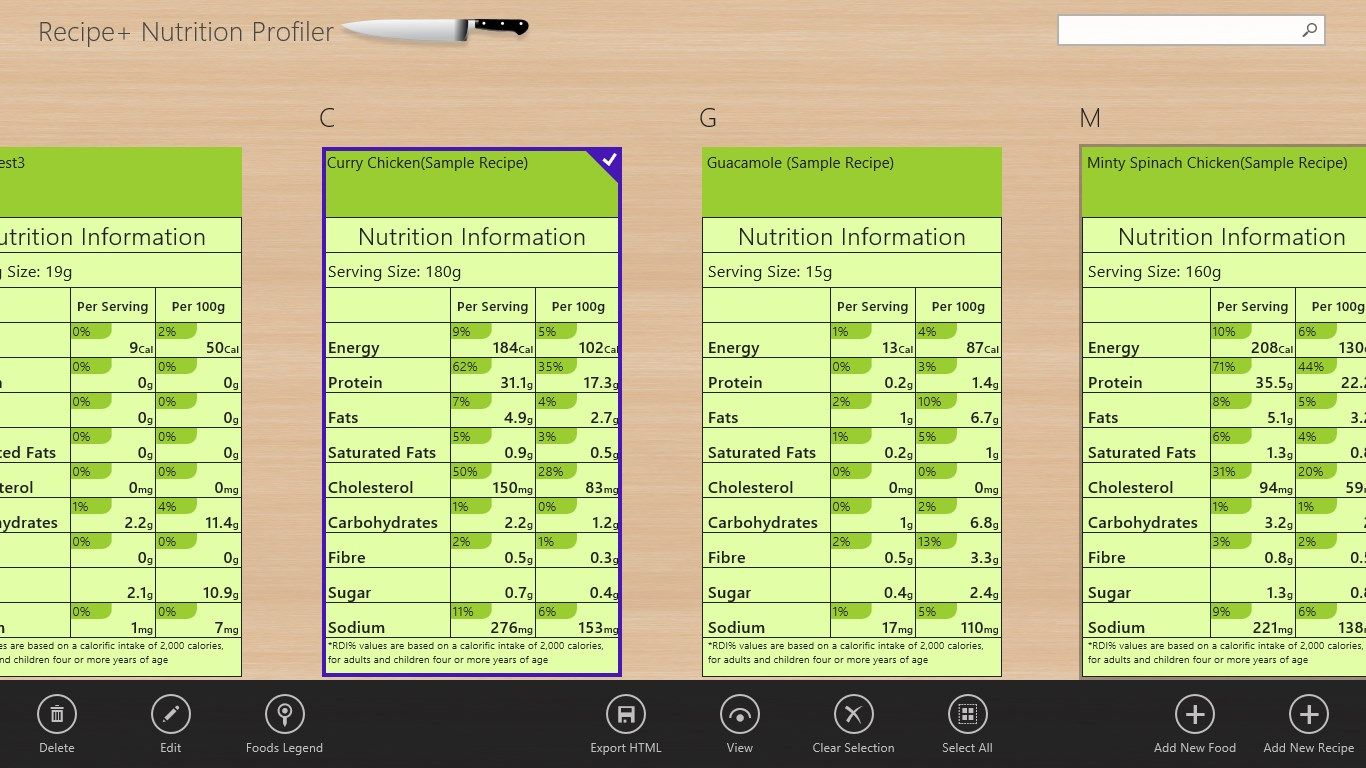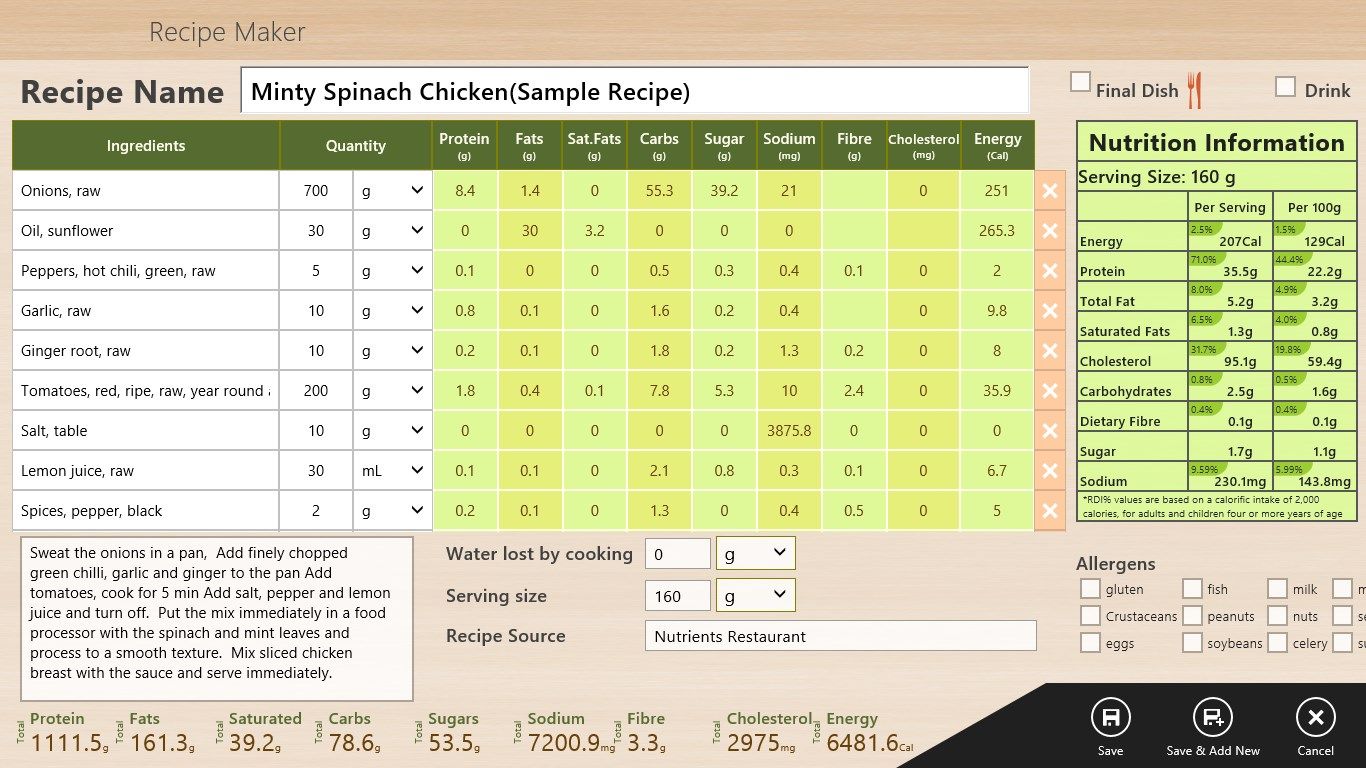 About Recipe+ Nutrition Profiler
Recipe+ Nutrition Profiler is a tool to analyze a recipe for nutrition information. You can also use it as a recipe book. Very useful for any food business to publish nutrition info. Very easy to create a recipe and nutrition info panel is automatically generated. You can get an insight of nutrition profile of recipes from a cook book or a cooking show or your own cooking.
All you have to do is enter the ingredients and its quantity in grams to get the nutrition info panels.
Maintain your own recipe book with nutrition info panel for each recipe with this app.
Key features
Recipes files can be shared by email to other users you know who use this app

Recipes and nutrition panels can be printed or can be exported to html files

recipes can be added as an ingredient to another recipes

huge database of over 12000 foods compiled from reputed sources

kJ and Calorie energy unit choice

Works completely offline, no signup required

Data is automatically roamed between your windows 8 devices