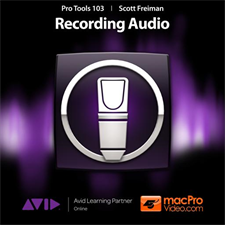 Recording Audio Course For Pro Tools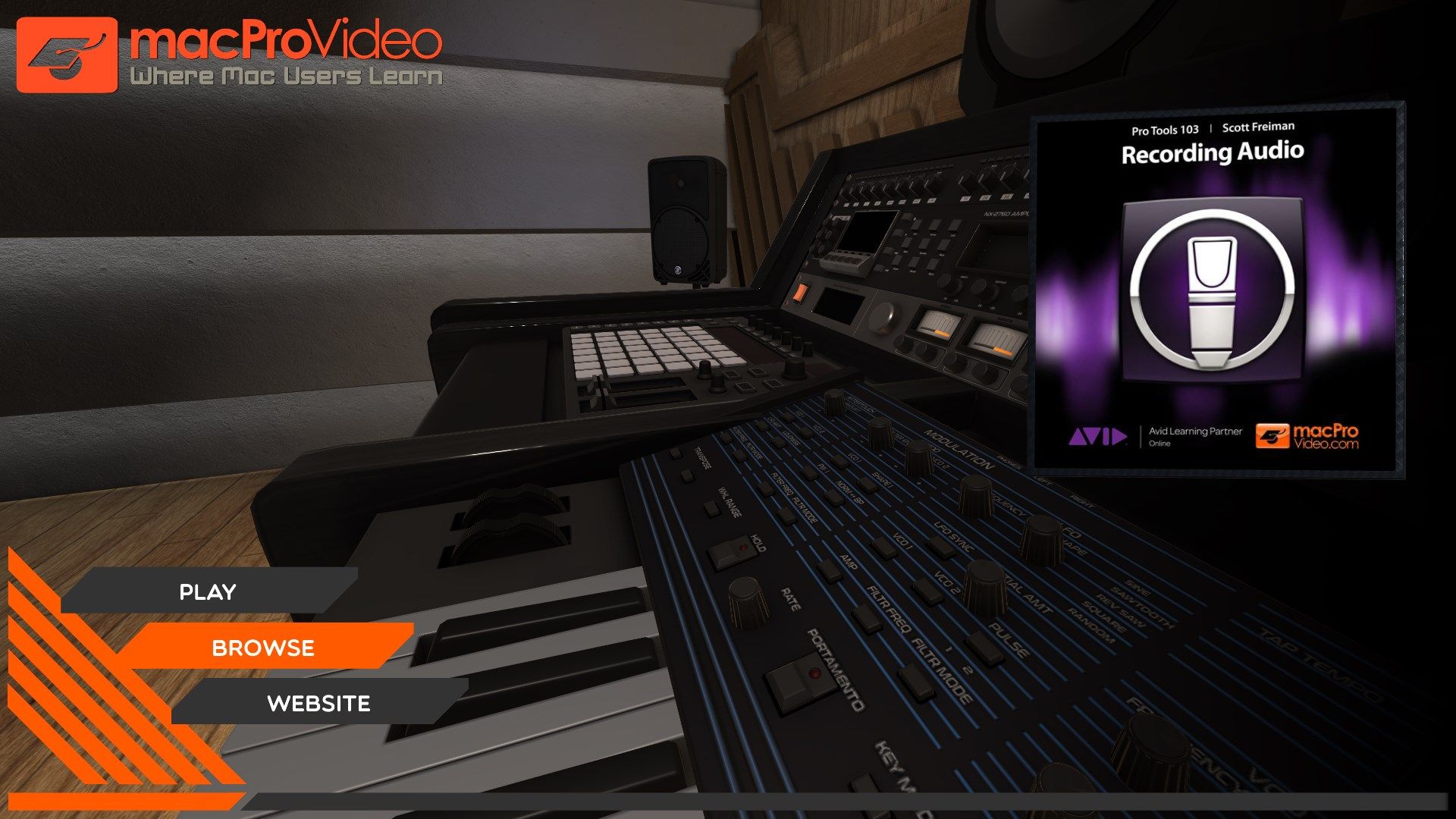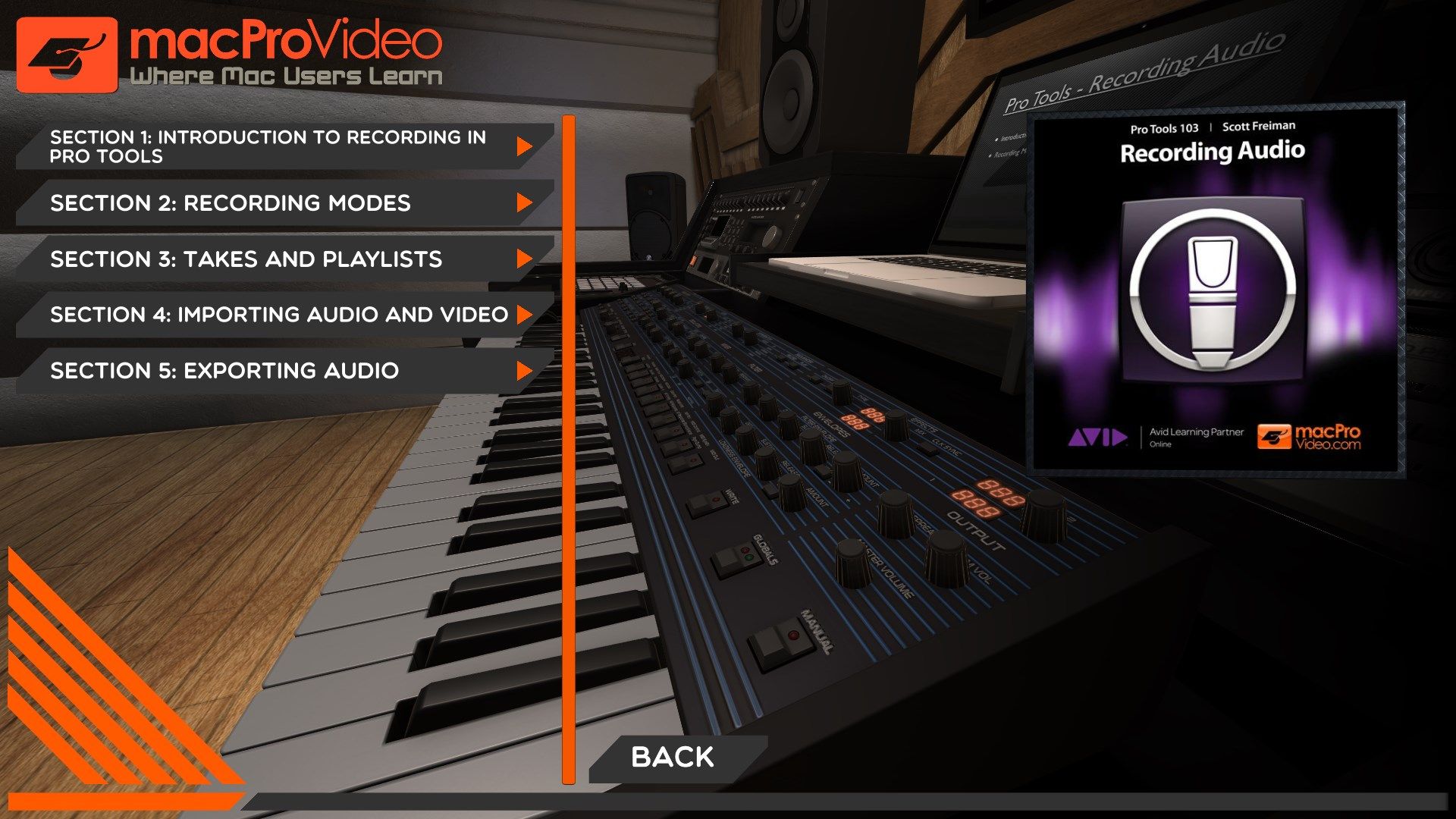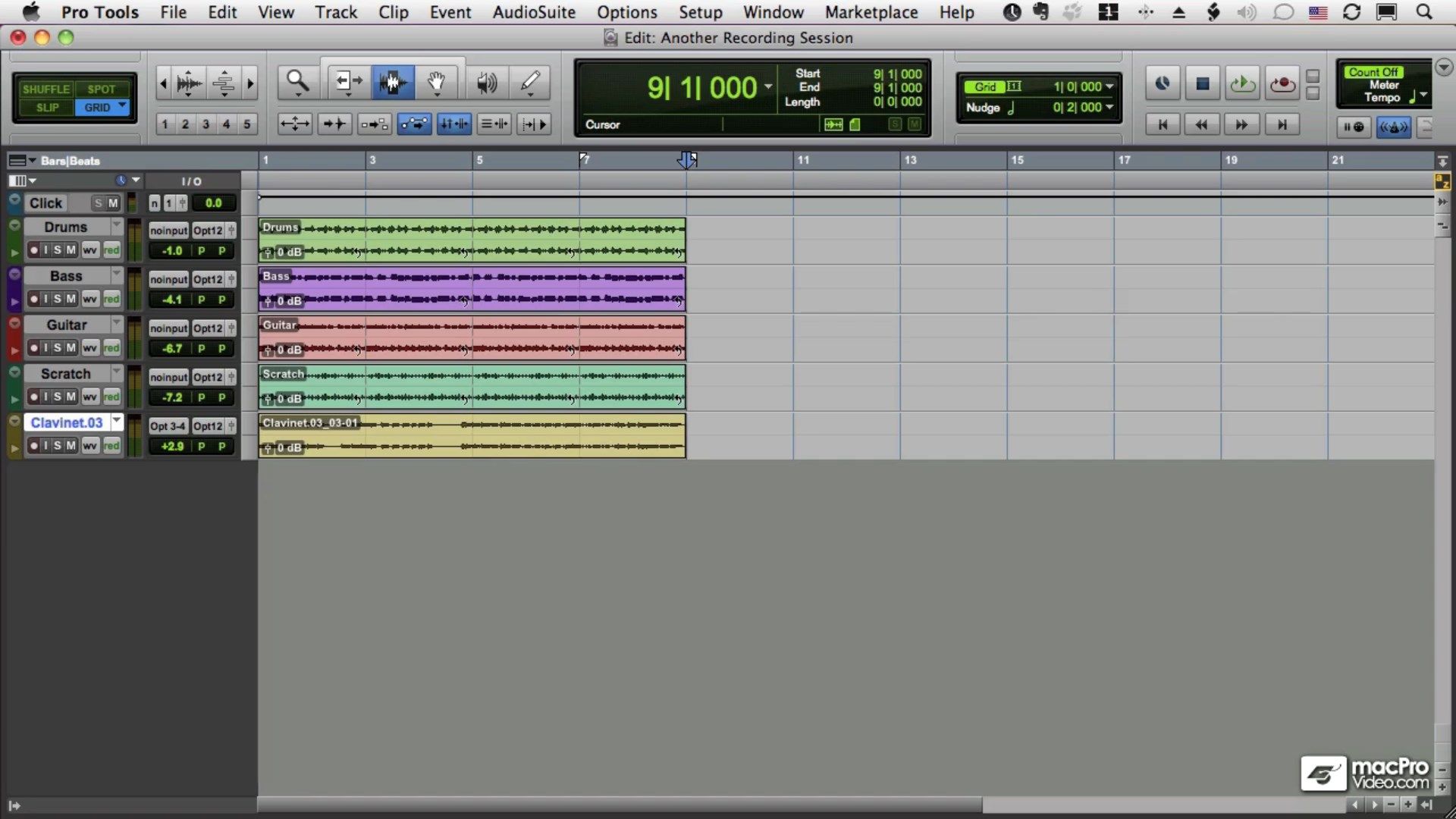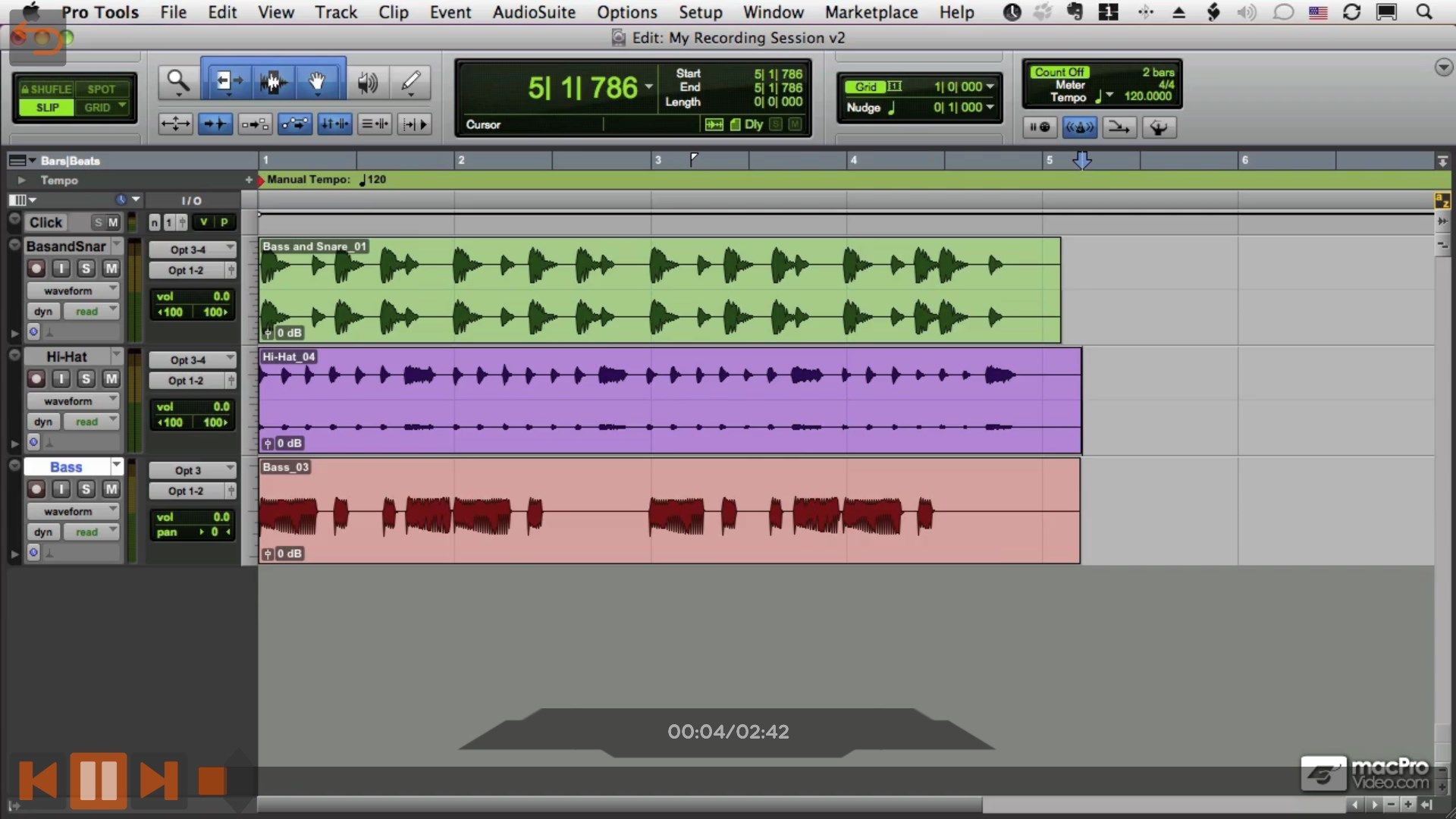 About Recording Audio Course For Pro Tools
Pro Tools practically invented multitrack digital audio recording! In this collection of AVID Learning Partner tutorial-videos you'll see why Pro Tools 10 is THE industry leader in DAW recording technology.
We've recruited Scott Freiman, a very popular trainer here at macProVideo.com, to take you through the basics of audio recording in Pro Tools. Scott, whose Pro Tools mixing credits range from TV to Feature Films, begins this recording journey, well…at the beginning, with a section on the all-important task of session preparation. Here he explains, step by step, all the important tasks an engineer must complete to set up a session before that first stream of audio gets converted to digital!
Then there's the recording process. Learn all about tracks, the different transport modes and the art of "punching in." You'll continue your audio education with a informative section on Takes, Playlists and Shortcuts that will help keep your sessions organized and get you automating your actions.
Finally Scott gets into the all the different supported audio files, how to import them, export them and finally explains hot to bounce your session to the various supported formats.
Whether you're studying for AVID Certification or brushing up on your audio skills, join master trainer Scott Freiman and learn all the ins and outs of recording audio in Pro Tools 10!
Check out all of macProVideo.com's AVID Learning Partner Pro Tools 10 tutorials and our ever-expanding collection of advanced Pro Tools tutorials by Grammy Award-winning engineers, industry pros and AVID Certified Pro Tools instructors.
PRO TOOLS 103
Recording Audio
Genre: Audio
39 Videos
2h 11m
Key features
Featuring our industry specialist trainer, Scott Freiman!

This course on Pro Tools will show you everything you need to know!

With 39 videos, and 2 hours and 11 minutes of valuable reference material!

Including a fully interactive interface!

So if you're looking to learn Recording Audio, look no further...

This macProVideo course is the best and fastest way to learn it!