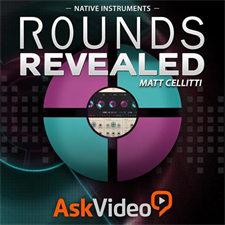 Rounds Course by Ask.Video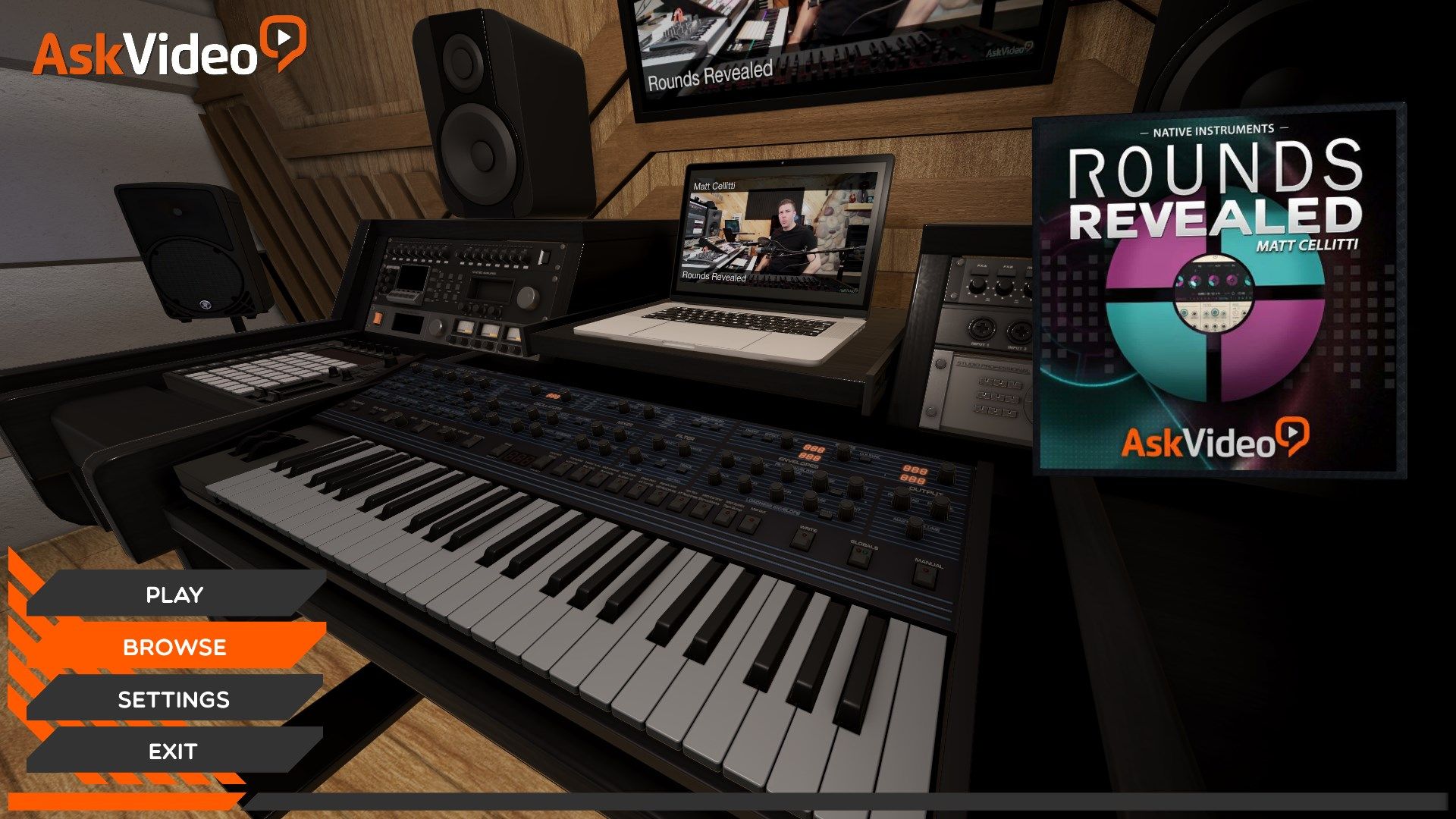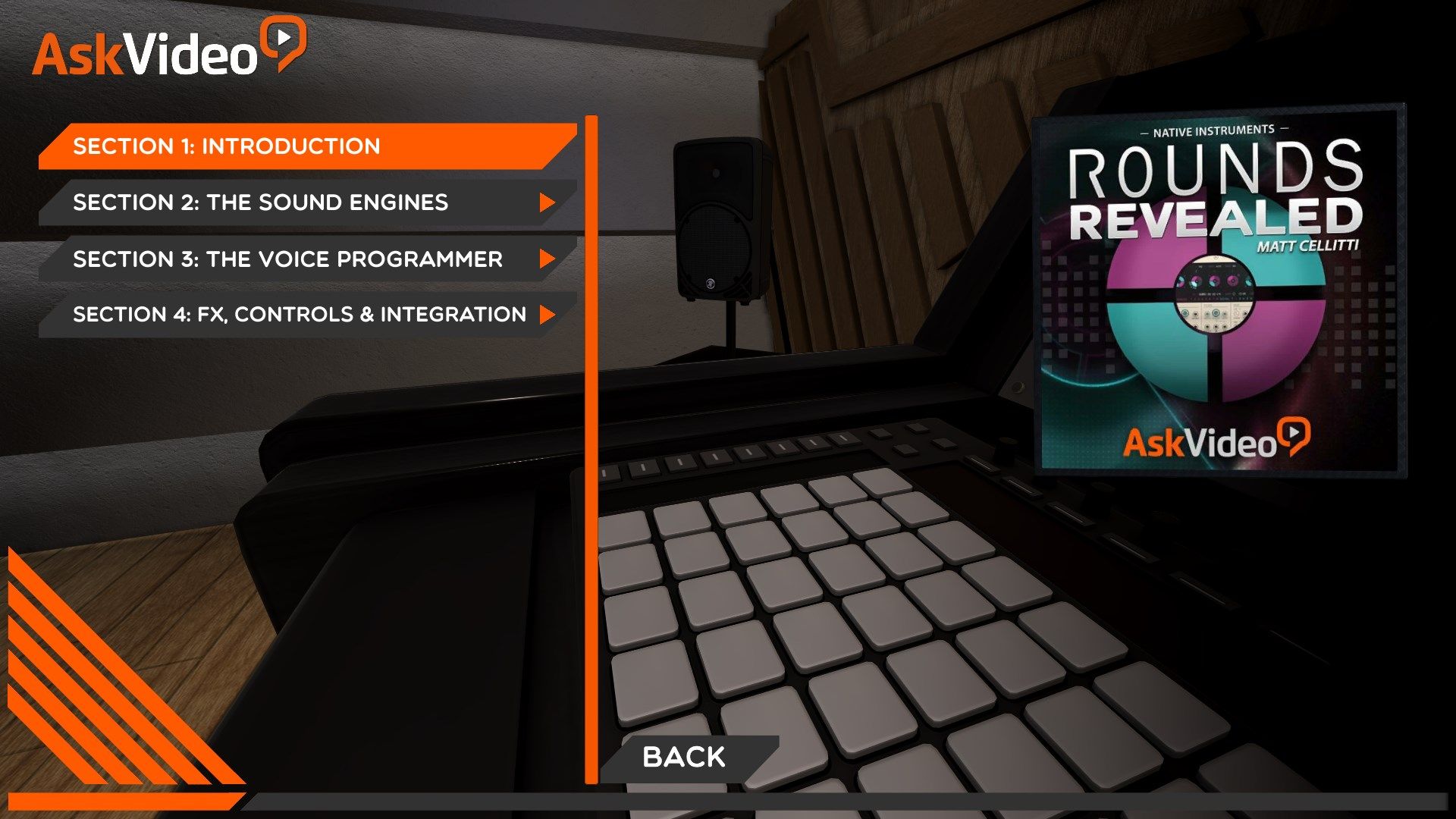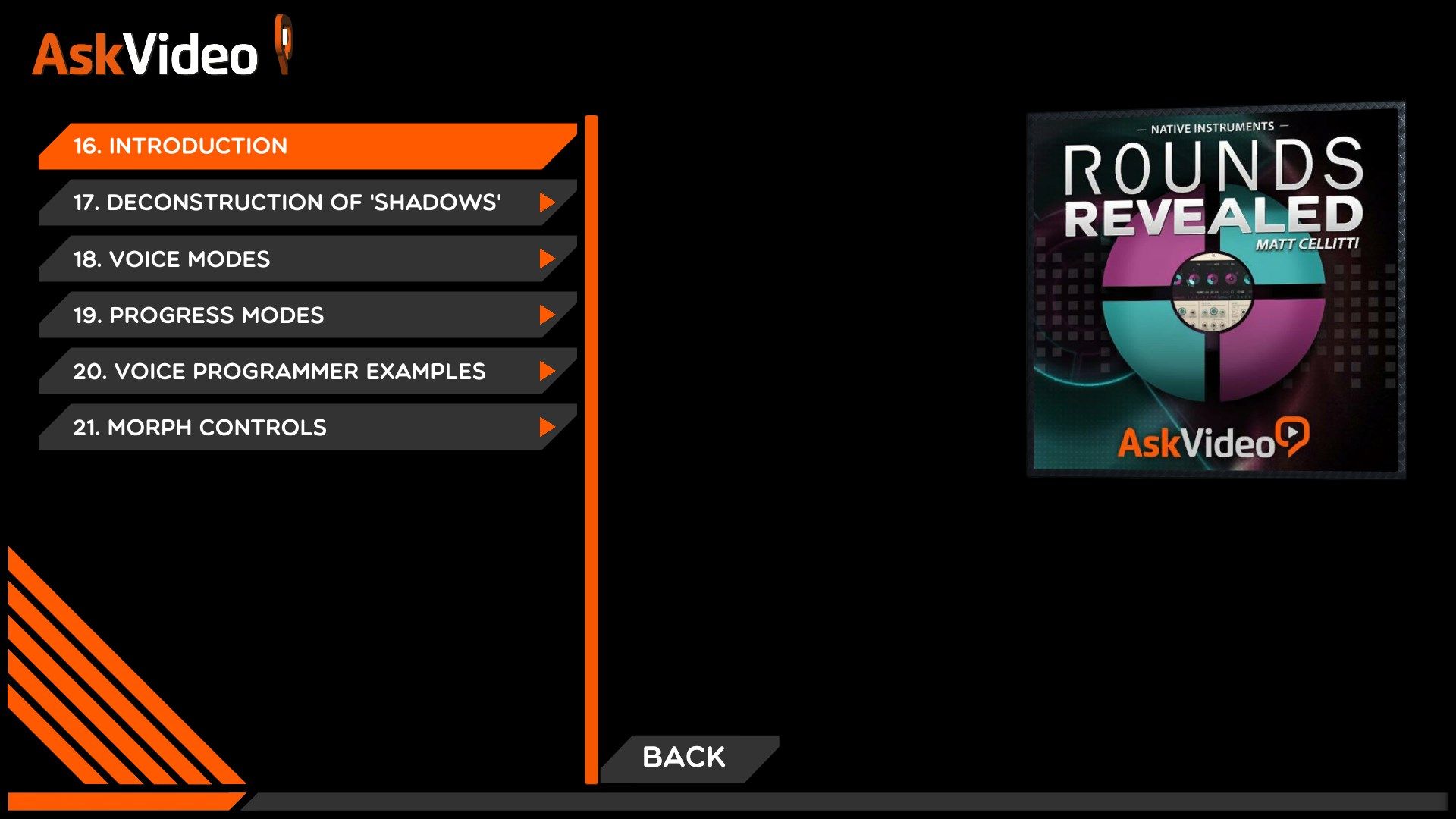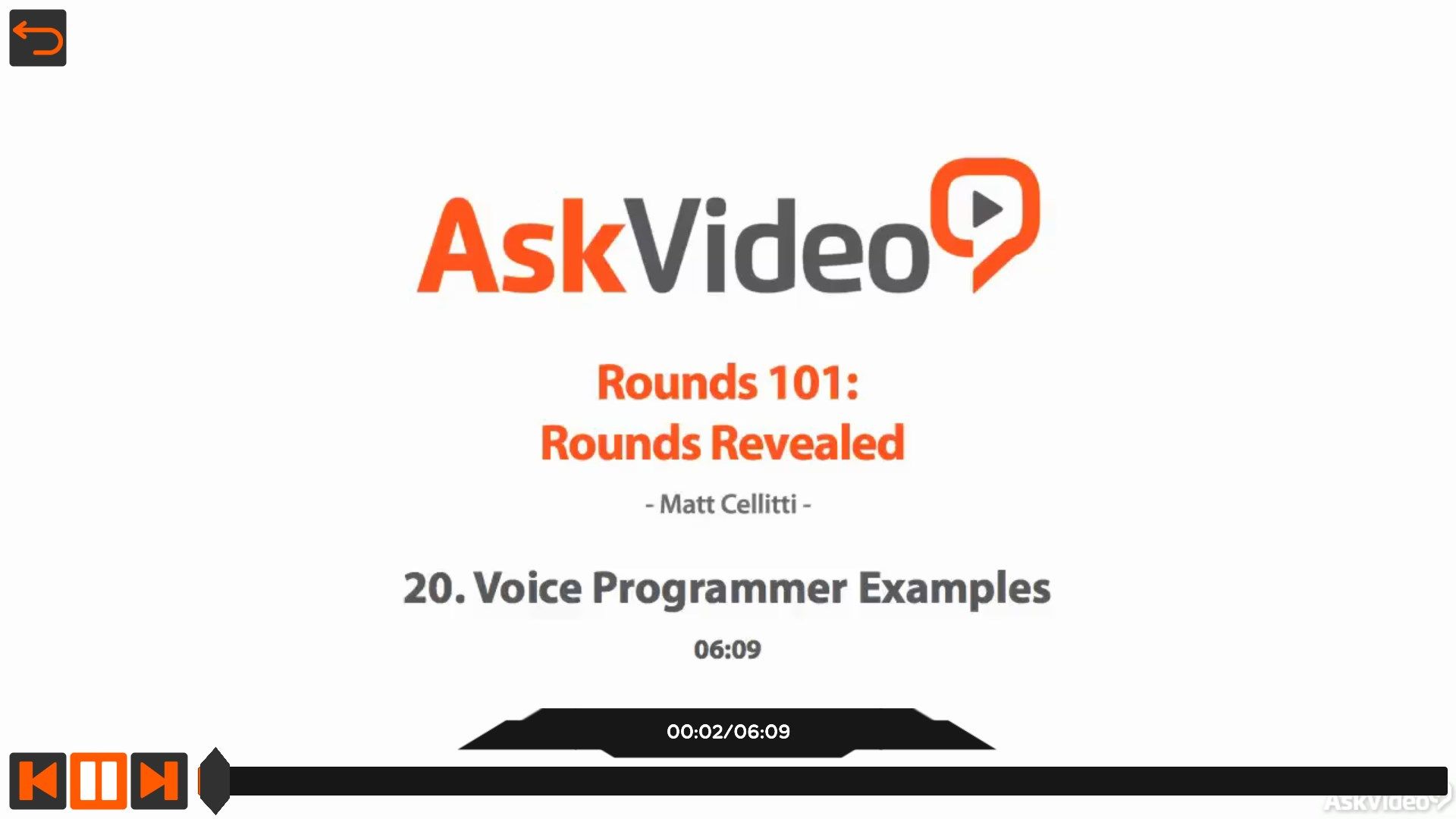 About Rounds Course by Ask.Video
Rounds is both a synth and morphing sequencer and the DNA of these two are so intertwined that it actually represents a complete paradigm shift in the way we think about sound design. Matt teaches you all about Rounds' advanced sound engines that span the spectrum from analog subtractive synthesis to digital FM (frequency modulation) architecture.
But that's just a part of the Rounds story. The second half of this must-watch course explains Rounds' unique and adventurous voice programmer. It is here that maestro Cellitti explains how to program and perform using Rounds' 32 sound slots to morph, expand, modulate and destroy this synth's collection of filters, processors and much more.
It always amazes us to see what cool things synth designers can construct using the Reaktor platform. Rounds, by the sonic geniuses at Native Instruments, is no exception. As you complete this course we know that your imagination will be sparked by the creative possibilities of this amazing synth. So sit back and learn Native Instruments Rounds from expert trainer Matt Celiitti!
Key features
Featuring our industry specialist trainer, Matt Cellitti !

This course on Rounds will show you everything you need to know!

Including a fully interactive interface!

With 26 videos, and 2 hours and 6 minutes of valuable reference material!

So if you're looking to learn Rounds, look no further...

This Ask.Video course is the best and fastest way to learn it !