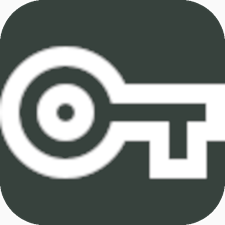 Random Password Generator (RPG)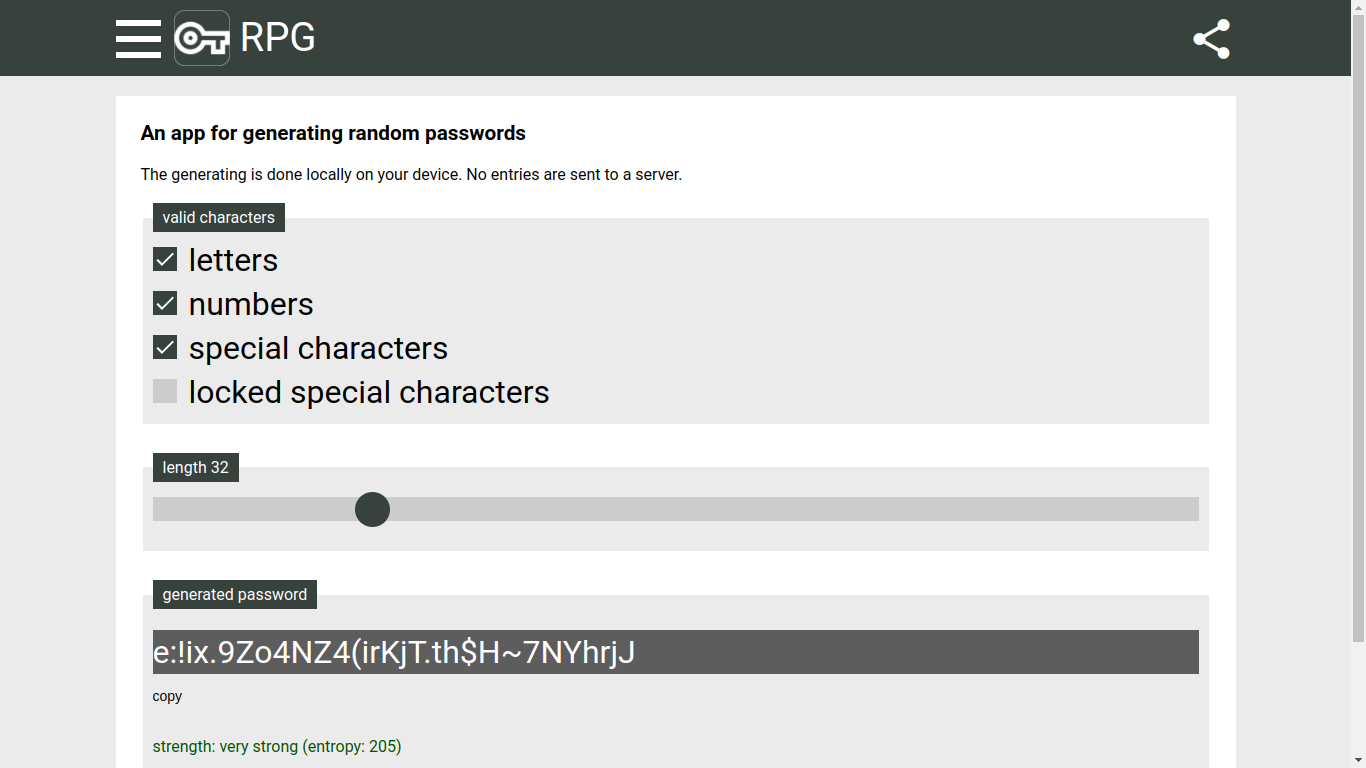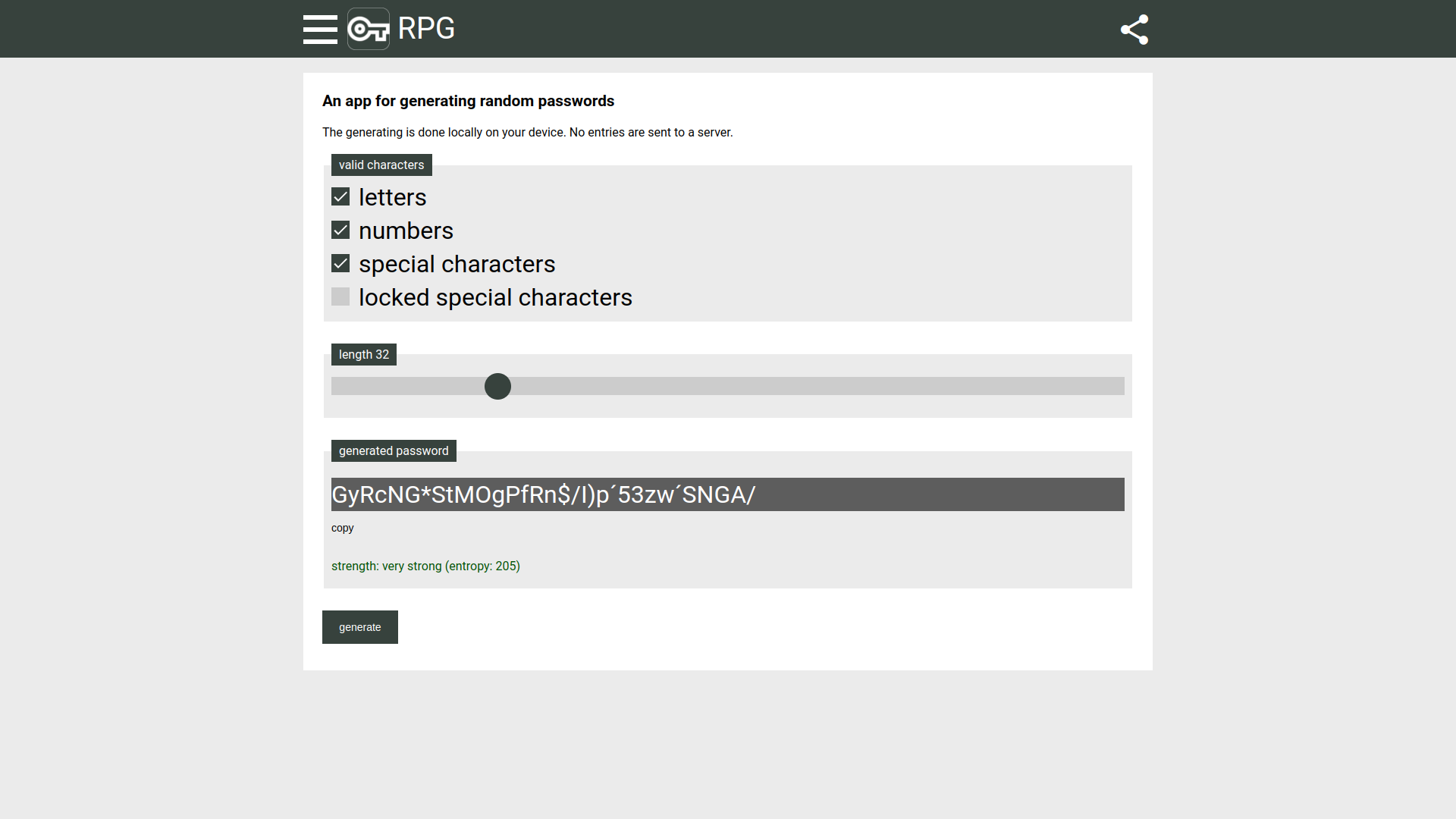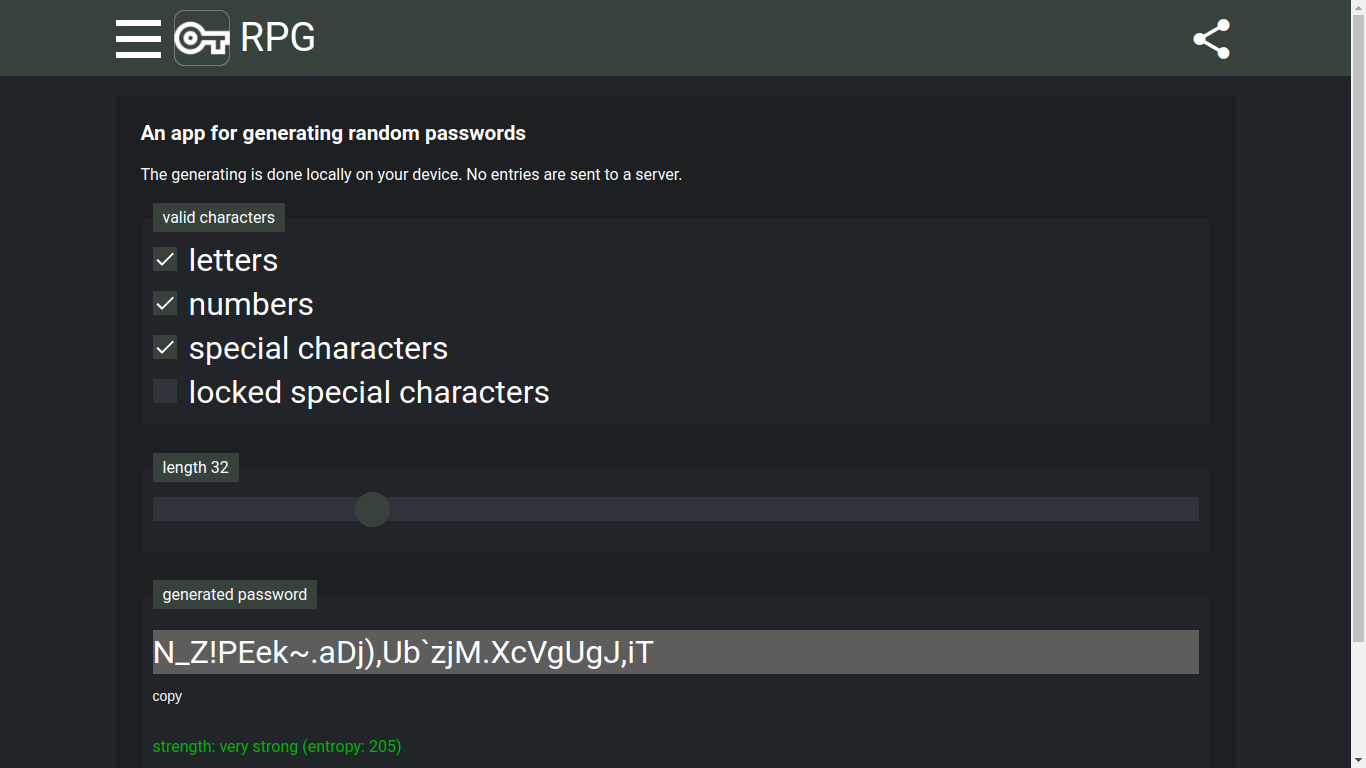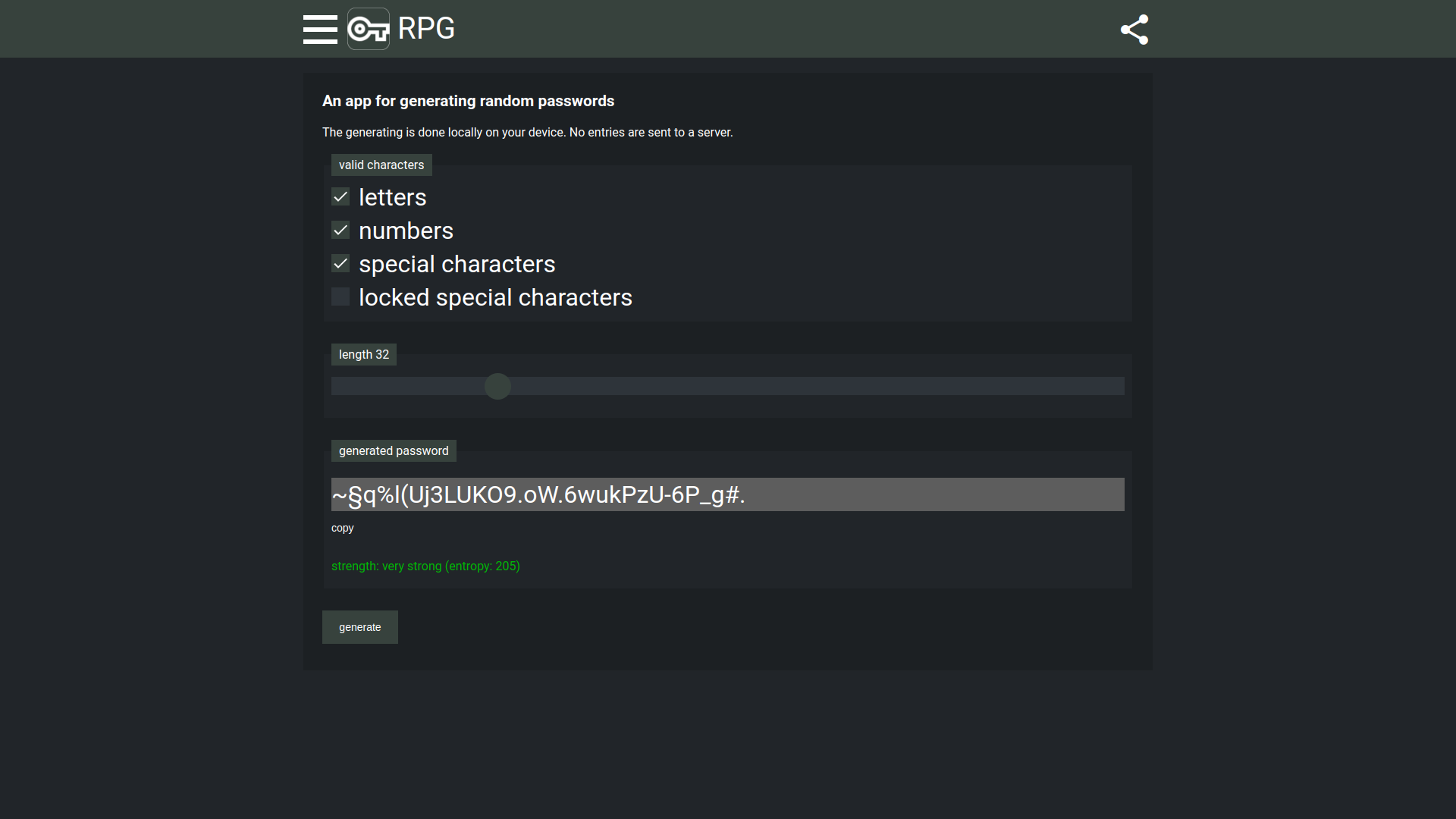 About Random Password Generator (RPG)
An app for generating random passwords
The generating is done locally on your device. No entries are sent to a server.
---
Although the app can also be operated without an internet connection, authorization for internet access is required in order to retrieve updates or, if necessary, additional data from the server.
---
This app is a PWA and is provided as a wrapper (powered by Chromium-Edge).
You can find out more information at:
https://en.wikipedia.org/wiki/Progressive_web_app
---
My apps are free of advertising and I've spent a lot of time and love for them.
If you like my apps, please consider supporting me.
---
This app is part of many apps.
Robert Saupe - App development, multimedia & more
https://robertsaupe.de
Key features