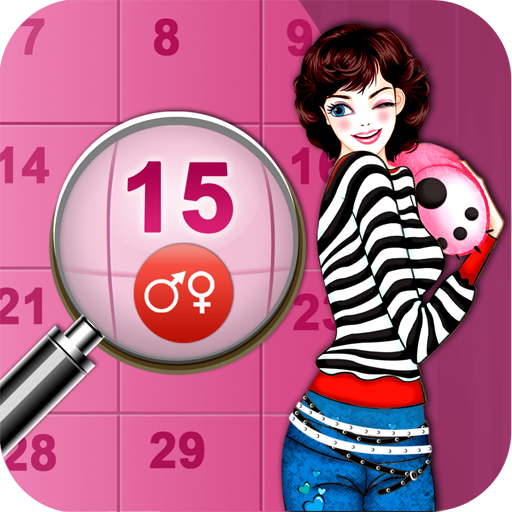 Safe Period Tracker
App details
Product ID
XPFCX24STQXHM4
About Safe Period Tracker
Do you want to know the most suitable time for intercourse and fertilization? Do you want to have intercourse without worrying unexpected pregnancy?
Safe Period Tracker- smart application helps you to do that.
With Safe Period Tracker- Let calculate the safe and unsafe days as well as the best time for fertilization!
---
INTRODUCTION
---
Safe Period Tracker – a special app is exclusively designed for women. With simple steps to enter the menstrual cycle information, users can identify the safe and unsafe periods. Therefore you don't have to worry about unexpected pregnancy when having intercourse. However, in case you want to have a baby, Safe Period Tracker app can help to calculate the most suitable time for fertilizing and fertility rate for boy or girl babies.
Statistics of safe days in one moth help users easily to check the menstrual cycle. In addition, you can consider whether that day is safe for intercourse or not.
Especially, if you want safe intercourse and no unexpected pregnancy, the information of the most effective contraception will be provided. Information presented with demonstration images will help users to choose the suitable contraception.
HOW TO USE
-Enter users' information, including:
Last Period Date, Menstrual Cycle Length, Period Length
-Check the calendar daily or monthly to know :
• Safe days
• Unsafe days
• Menstrual cycle
• Ovulation day
• Probability for boy or girl babies
-Reference of the most effective contraception:
• Hormone methods
• Inhibition methods
• Nature methods
• Methods using IUD and IUS(Intra-uterine system)
• Dissection methods
FEATURE
• Nice and user-friendly interface
• Smart design with different features
• Lively demonstration images
• Supply specific, accurate information
• Provide results for many different times only with one time entering information
• Integrate the feature Share with your friend through Facebook or Twitter
Safe Period Tracker app – the companion helps you to have safe intercourse!
Key features
Nice and user-friendly interface

Smart design with different features

Lively demonstration images

Supply specific, accurate information

Provide results for many different times only with one time entering information

Integrate the feature Share with your friend through Facebook or Twitter