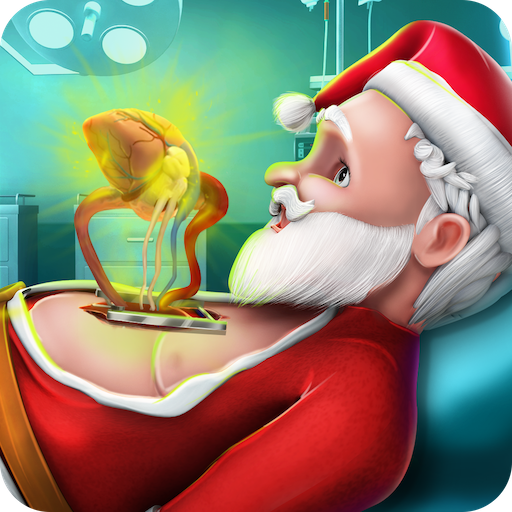 Santa Heart Surgery
App details
Product ID
XPFPKZPH7MSS86
About Santa Heart Surgery
Hello Kids! We have a bad news for young boys & girls who love to be with Santa on every Christmas Eve. But this Christmas Santa will not be able to deliver gifts & the reason is Santa is not felling well. Santa is feeling severe pain in right arm, his head is spinning, chest pain and shortness of breath. Father Christmas had this condition few months back & emergency heart doctor had advised Santa or kris kringle to stay away form all the junk food, fat burgers & king meals. But Father Christmas just ignored all advised from open heart surgery doctor & keep on ordering junk food while sitting on sofa & watching movies with out any work out or walk. Santa Heart Surgery Doctor is the real doctor and crazy surgery simulator game you have been searching for. With amazing graphics and crazy game play, stupendous reality like surgery simulator and the real heart transplant. Now It's up to you since your are a top open heart Surgeon, to perform emergency surgery, use real doctor tools & treat Santa or kris kringle in Hospital ER Emergency surgery Room! Be prepared for ER emergency surgery situations where you have little time to save lives! In Santa Heart Surgery Simulator Hospital games, ER emergency surgery hospital simulation room is well equipped with all the medical instruments, injections, re fillers for the medications, scalpels, dropper and tweezer to perform operation.
The ER Emergency ambulance is here. Here comes Santa to get his open heart operation done from Cardiologist surgeon in hospital games. The emergency doctor has noted down the symptoms and diseases that Santa already has, on his way to the hospital in ambulance. The Santa is suffering from chest disease that can affect his arms, finger and leg movements if the heart does not pump blood properly. Father Christmas veins and artery might have been blocked. Check the blood circulation of Santa heart in ER emergency surgery. Take the patient to the ER emergency check-up, check the patient angina pain in er hospital games. Repair the vein & artery of the patient, check the blood circulation of the artery and veins. An ER Emergency surgery simulator doctor will make sure whether Santa blood pressure, breathing & heart beat is normal using heart beat monitor. Prevent father christmas into getting to a frozen state. To avoid any other damage, prepare for the open chest surgery simulator now in hospital games. Get to know their history first before giving them treatment and sending them to the operation theater. You are going to be the Cardiologist emegency doctor surgeon to perform the operation. Call the Brain doctor, kidney doctor, lung doctor, anesthetist and all other surgeons on duty to keep a check on the patient's organs while you carry out the surgery hospital simulation. But this is no easy operation to be performed, you will need a lot of doctor tools to open the chest up and it's not even easy using them. Carefully cut through the ribs and reach for the frozen heart of Santa. Move the artery and veins aside and bones in the ER emergency surgery hospital simulation. Cut the chest & abs and be very careful not to damage lungs, kidneys or stomach as these organs are aside of heart.
Key features
Fun treatments & real surgeries.

Amazing graphics and doctor simulator game play.

Realistic open heart Surgery Simulation on Santa.

Crazy nurses and doctors team to assist you in your heart surgery hospital.

Use medical tools like scalpel, injection, tweezers, cream,antiseptic lotion, band-aid.

Save Santa lives from realistic heart pain problems, perform operations, make tests and let your patient a chance to survive.