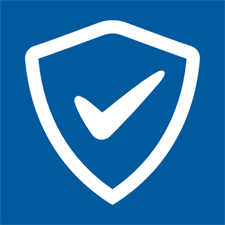 Secure Passwords Generator Master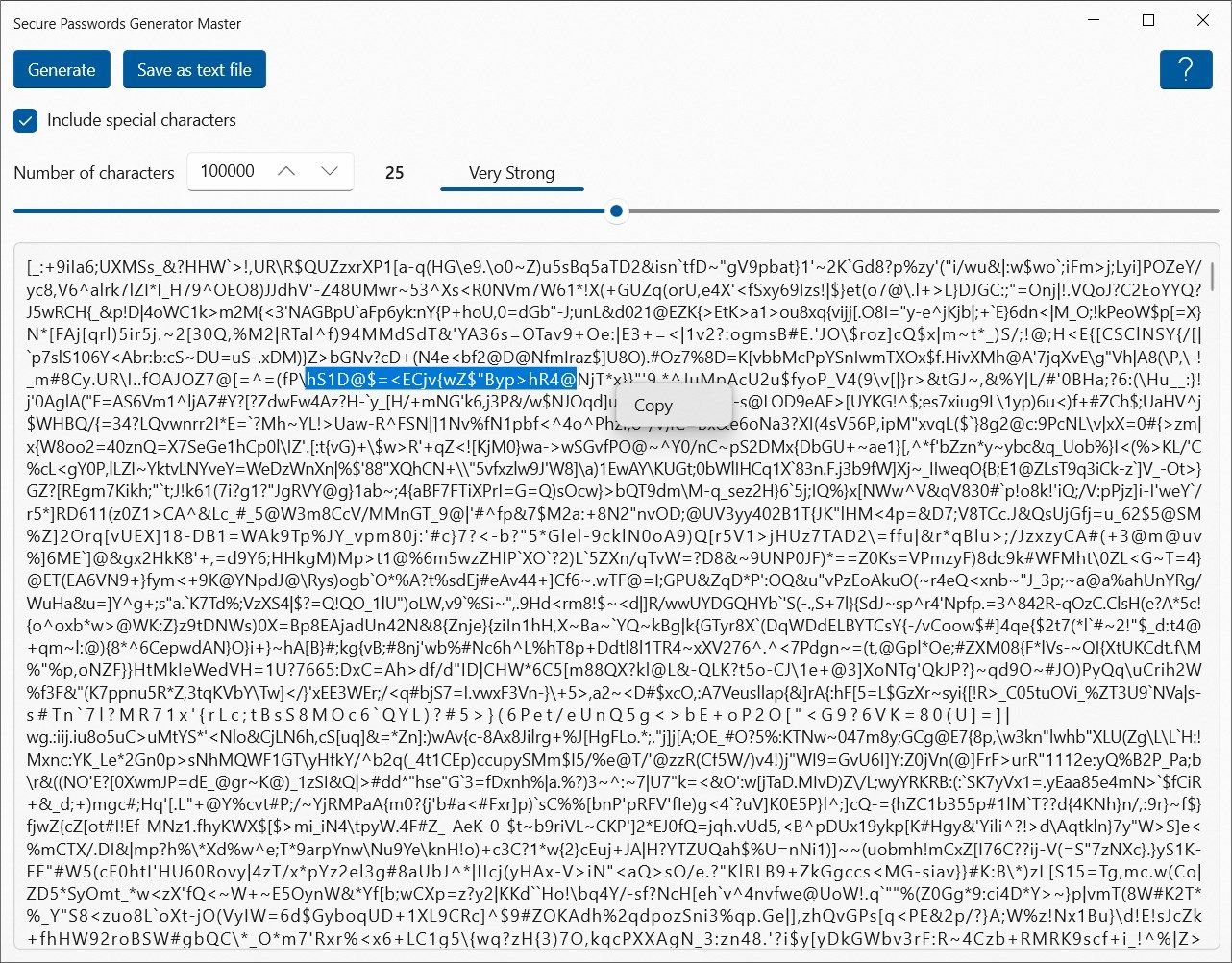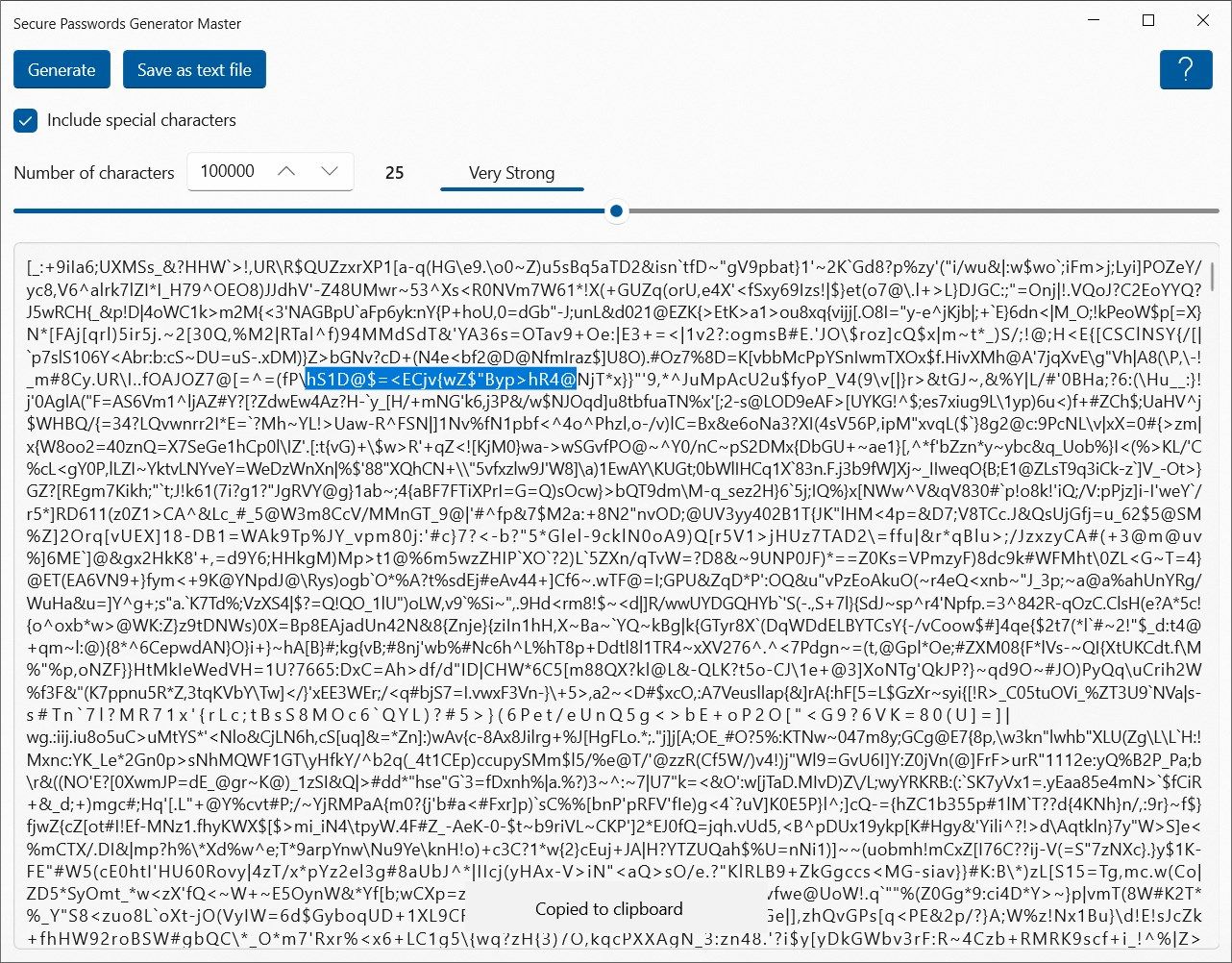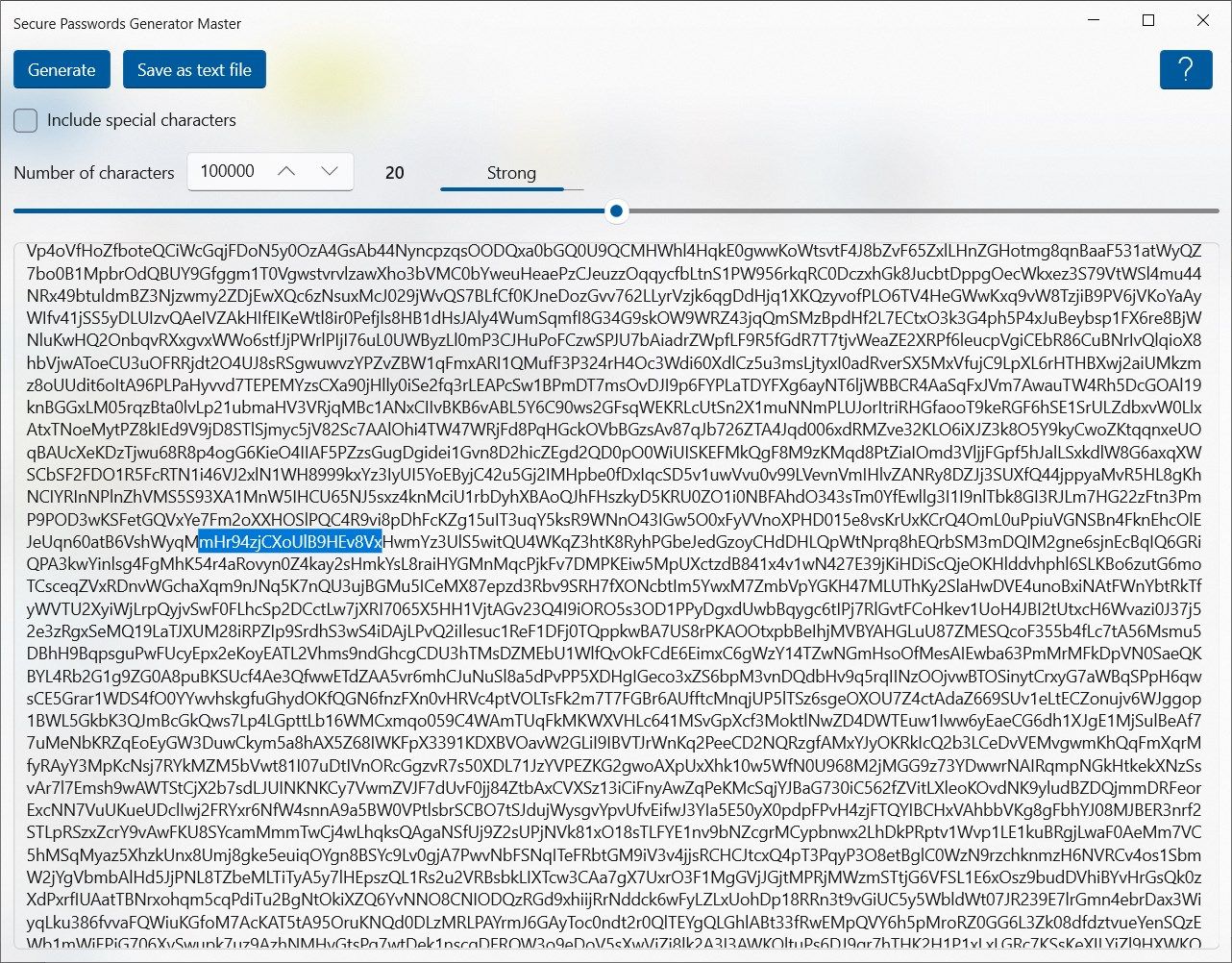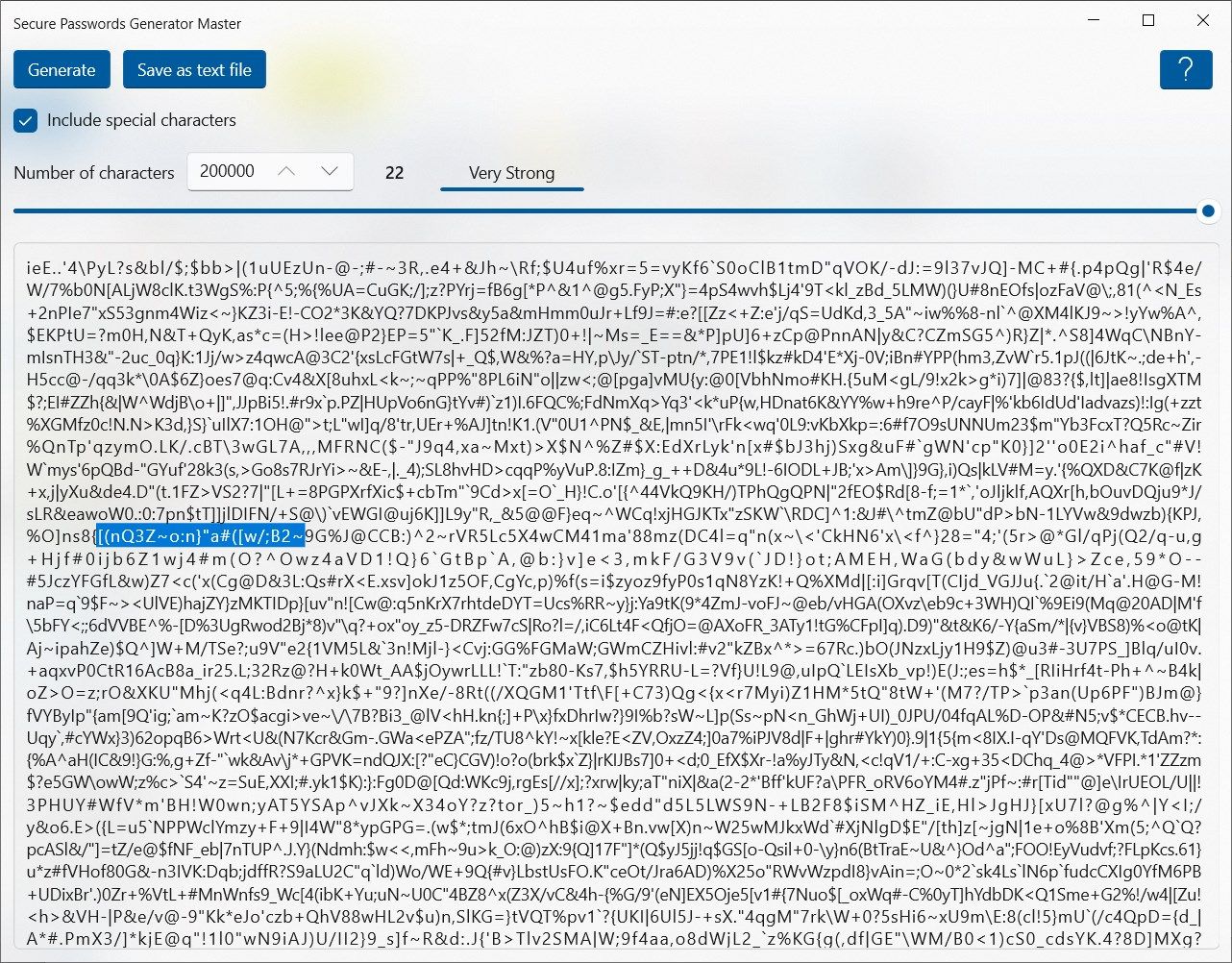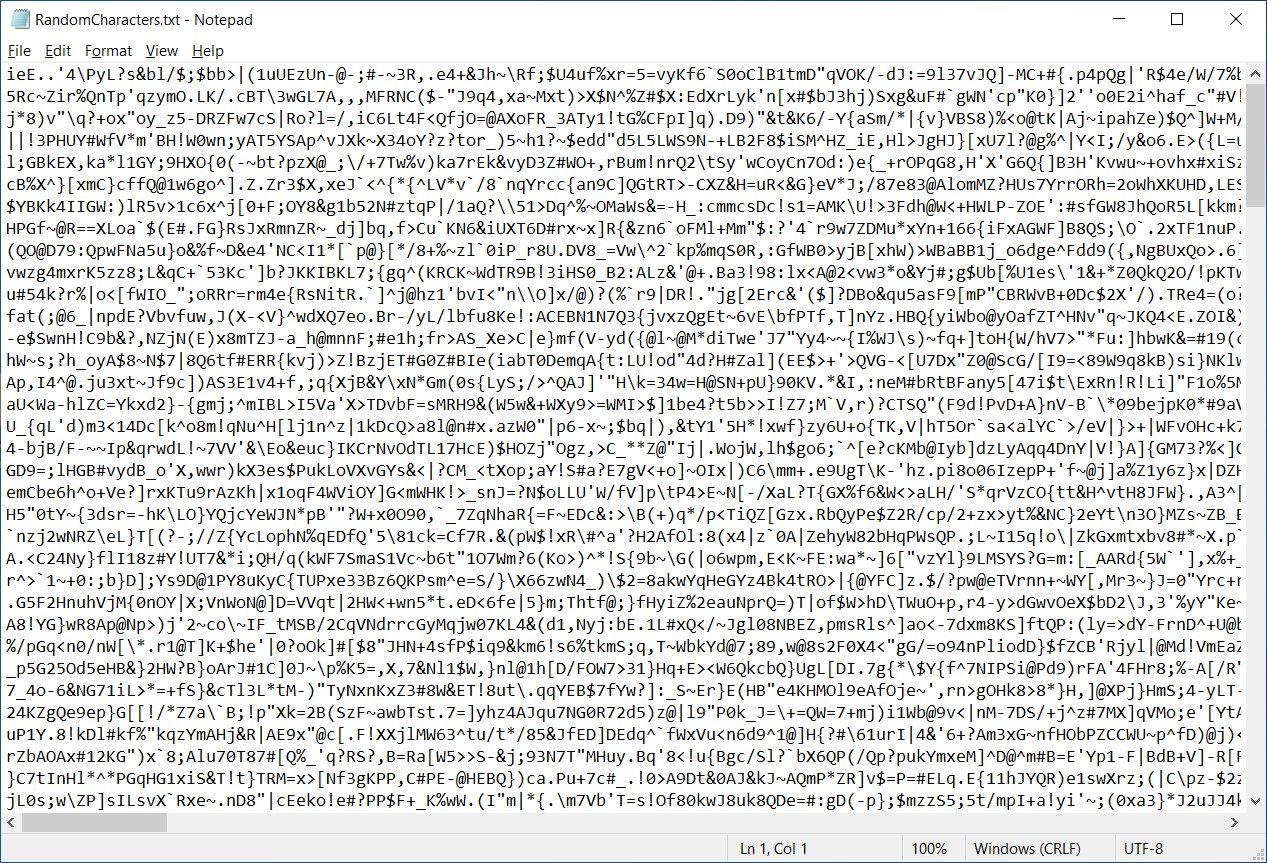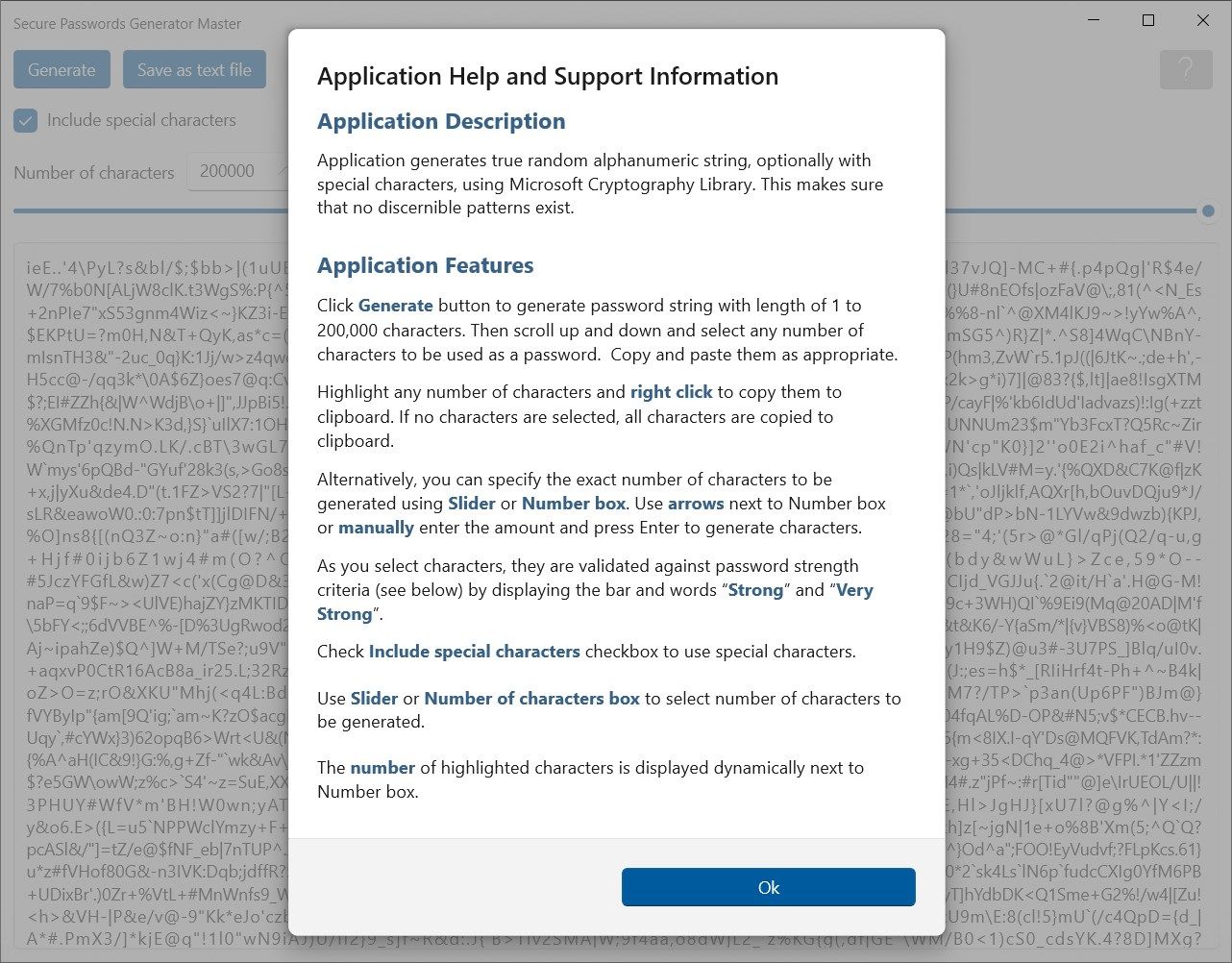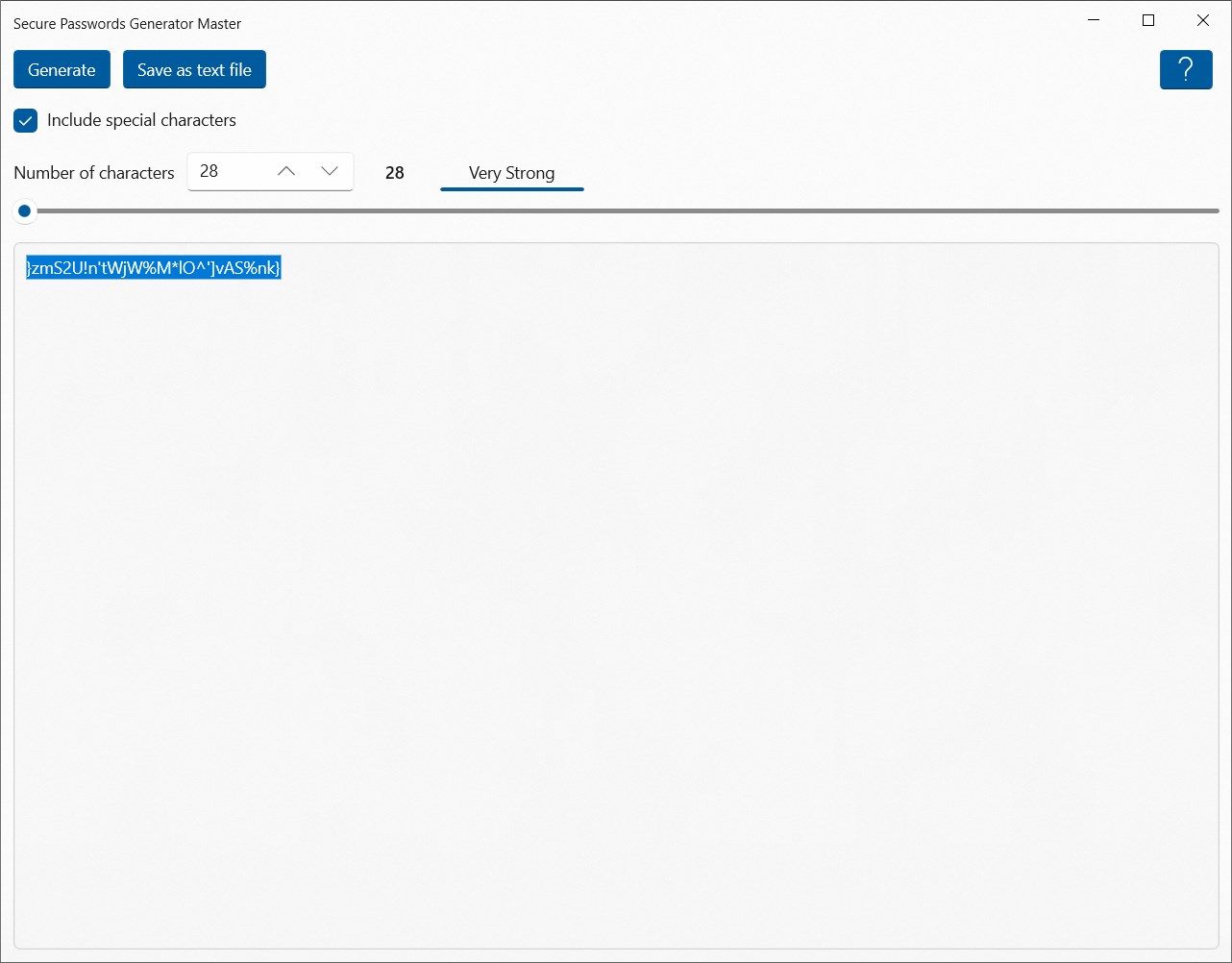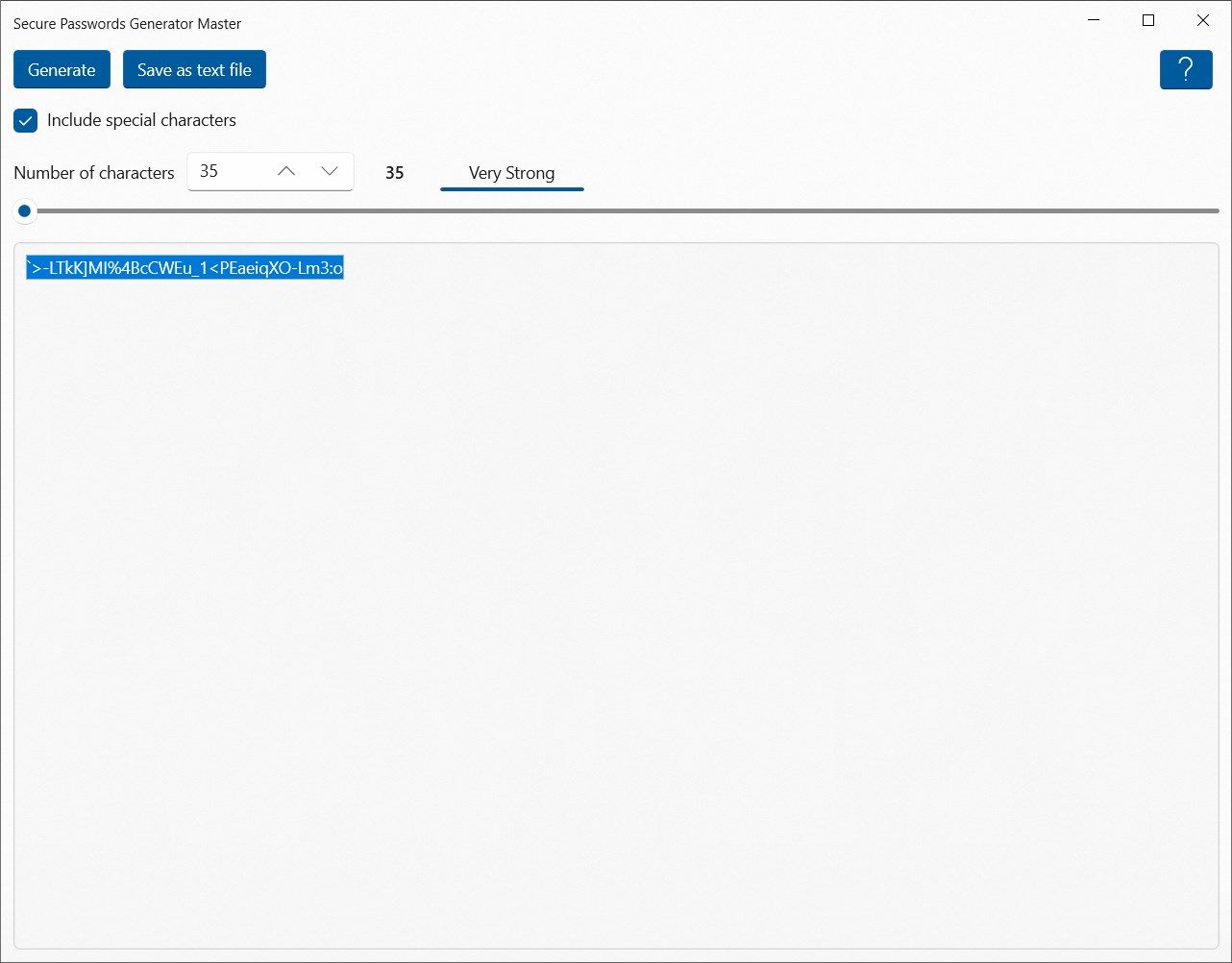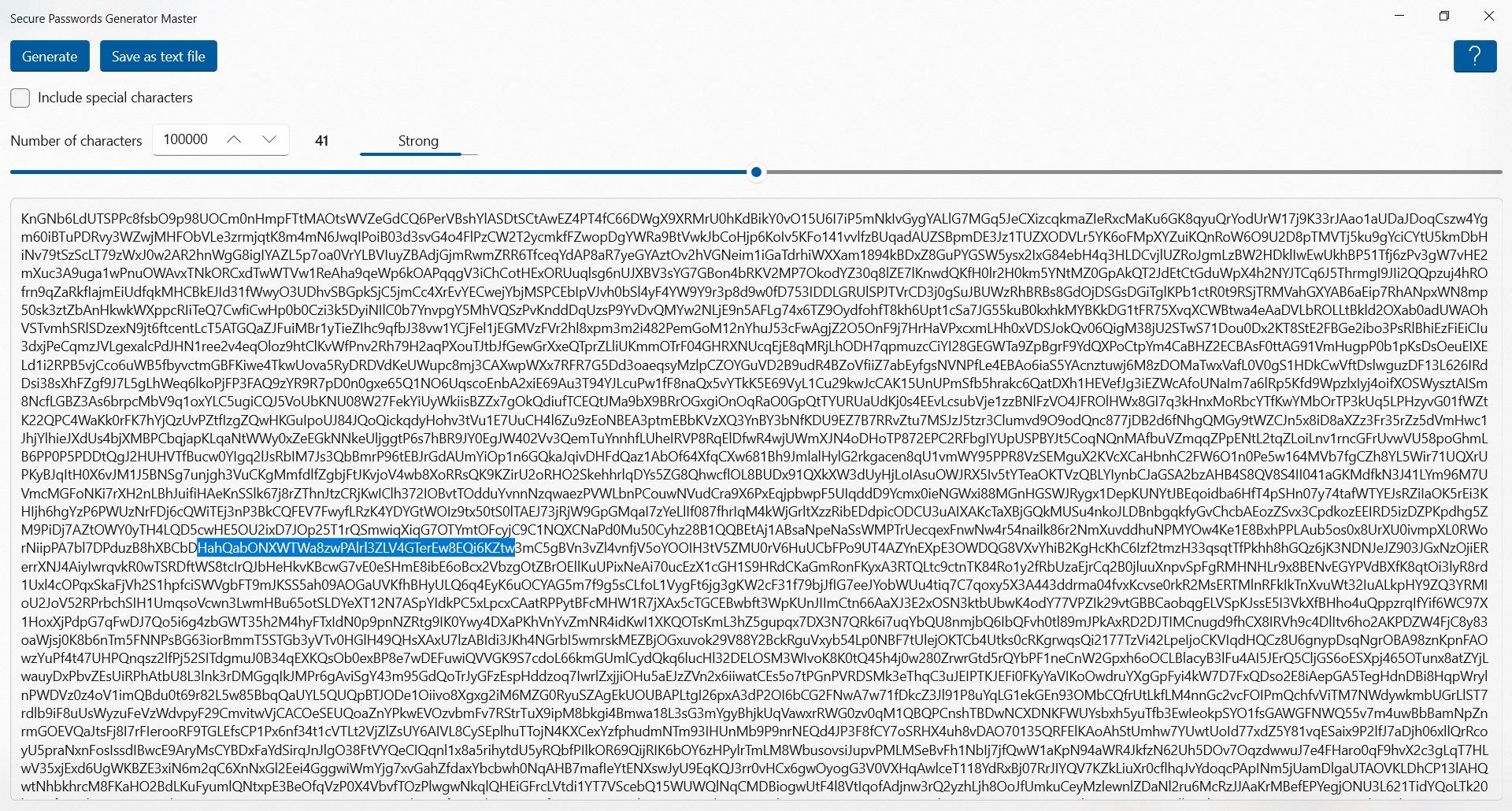 About Secure Passwords Generator Master
Generates random alphanumeric passwords, optionally with special characters, using Microsoft Windows Security Cryptography library (this library is an integral part of Windows 10/11). This makes sure that no discernible patterns exist.
Application features:
Generate passwords of any length up to 200,000 characters.
Scroll up and down through characters generated.
Select and copy characters of a desired length. Right click to copy to clipboard.
See the number of characters highlighted dynamically as you change the selection.
See password strengths validation as you select characters.
Define number of characters manually using number box or slider. Enter number of characters manually and press Enter to generate.
Include special characters by checking a checkbox.
Save generated characters as text file.
Use Help button to display application help and support information.
Key features