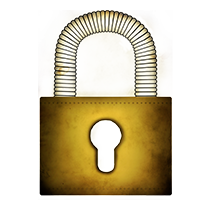 Secure Random Password Generator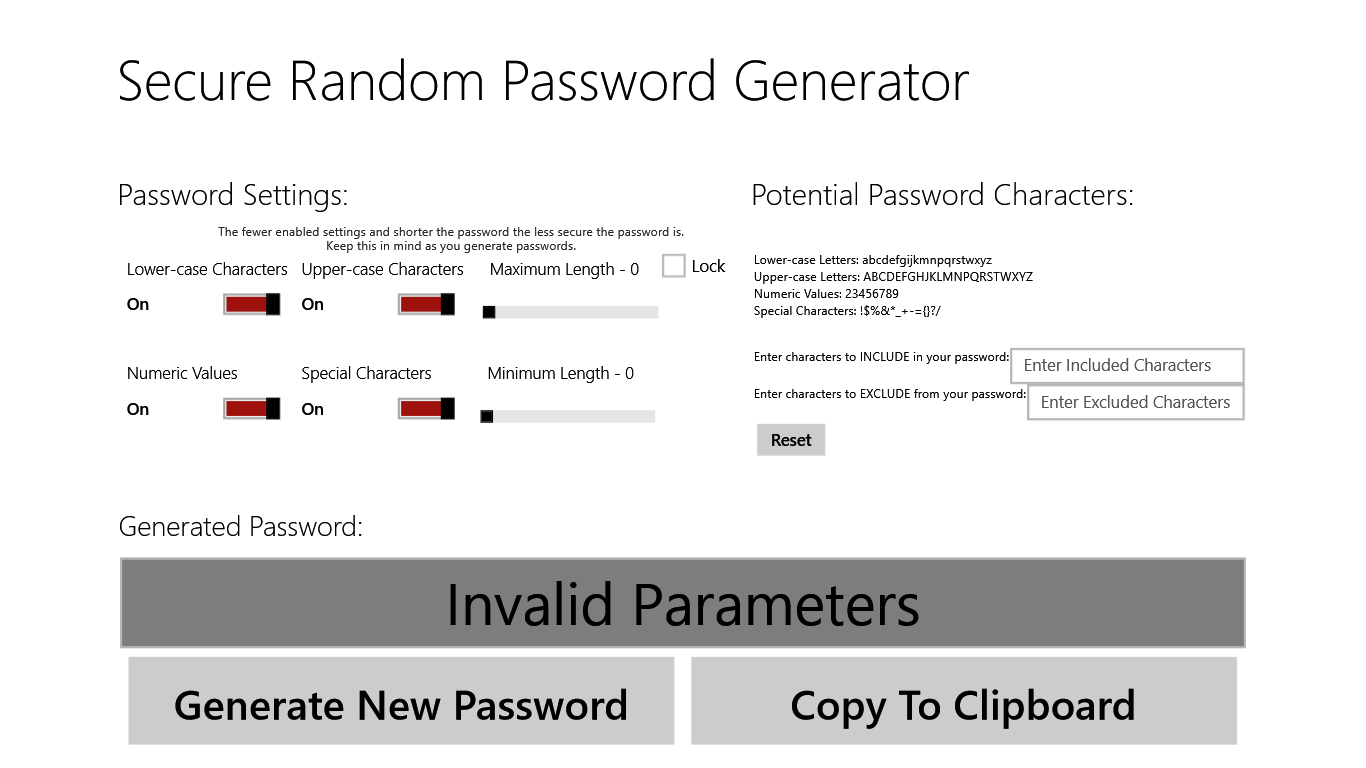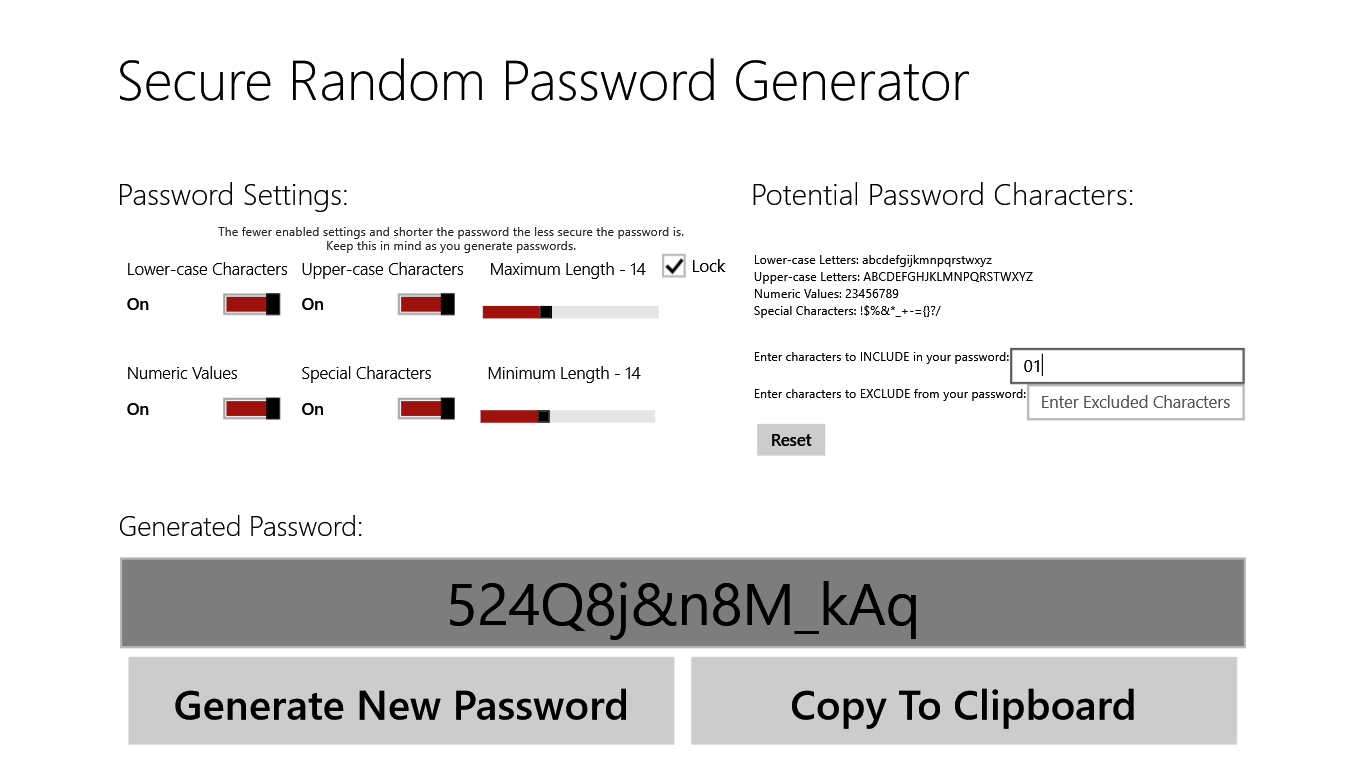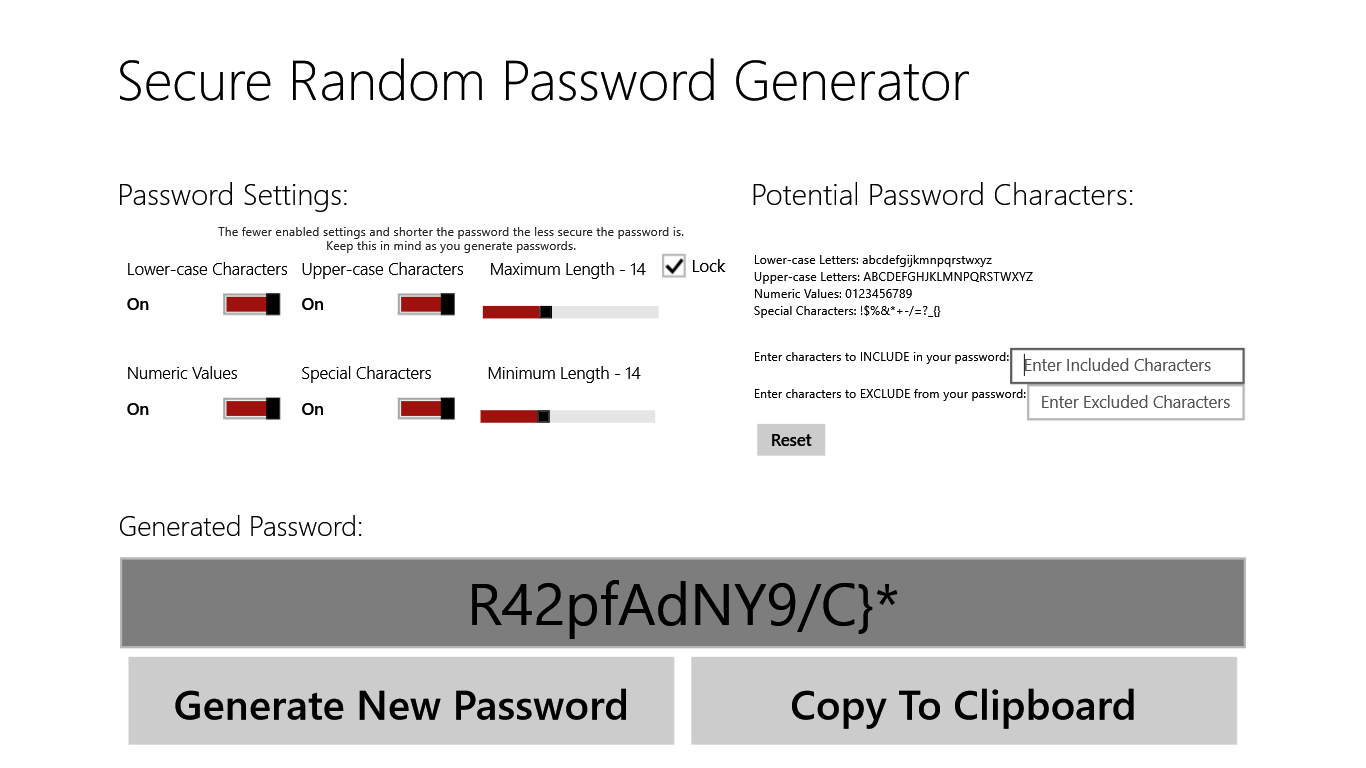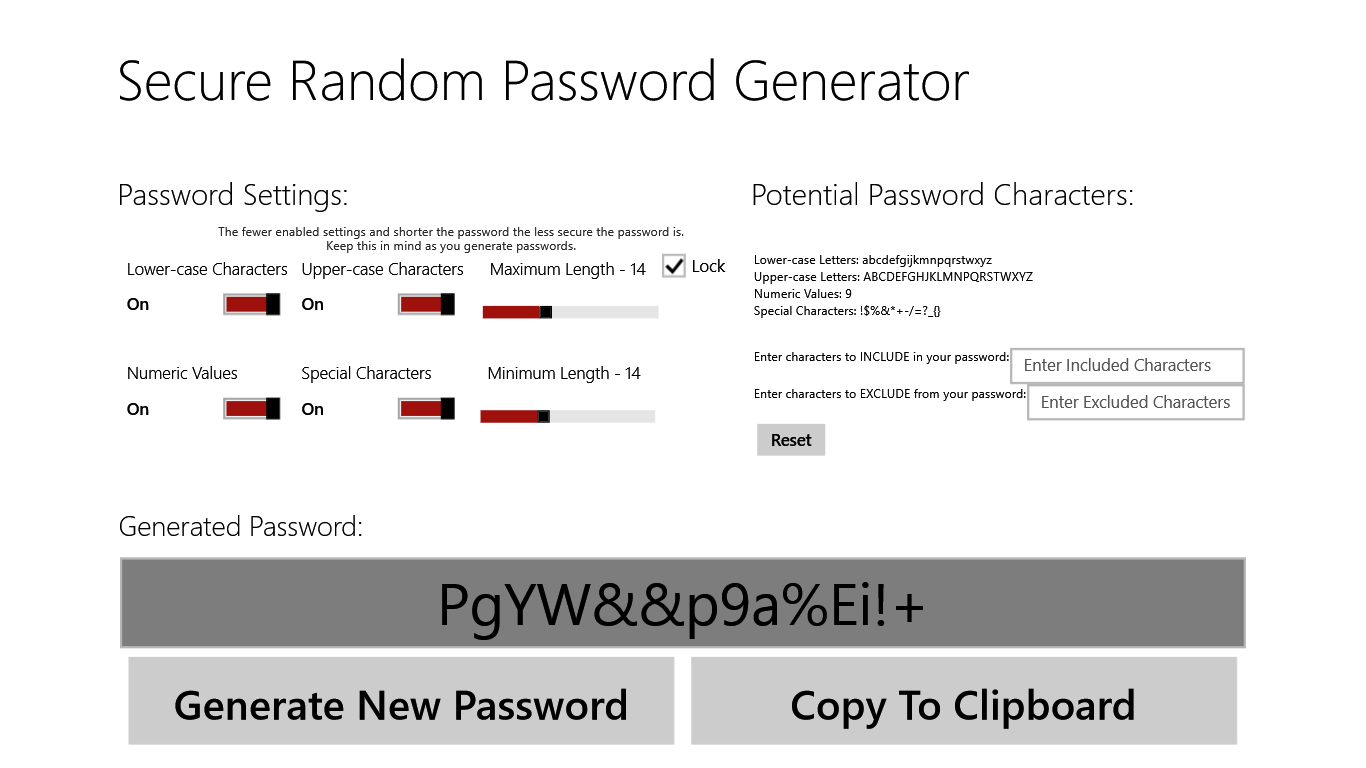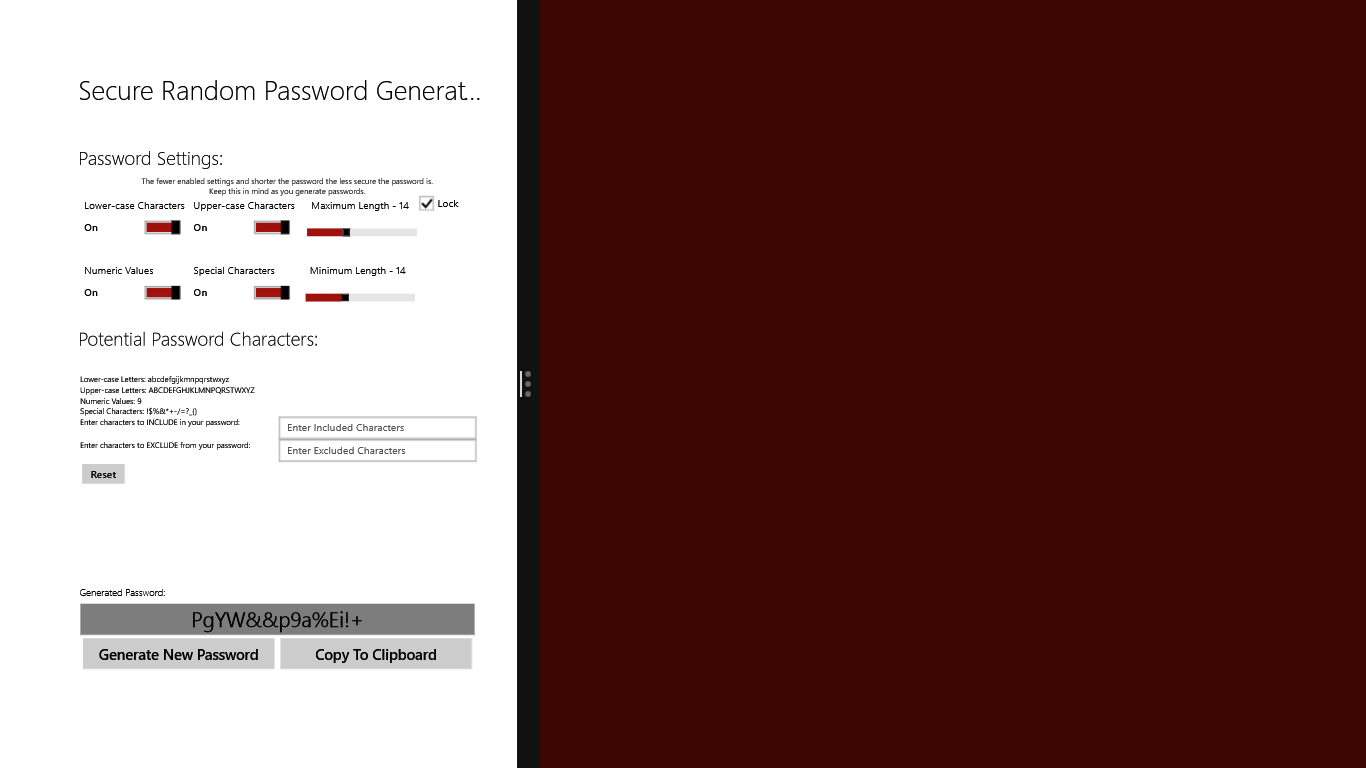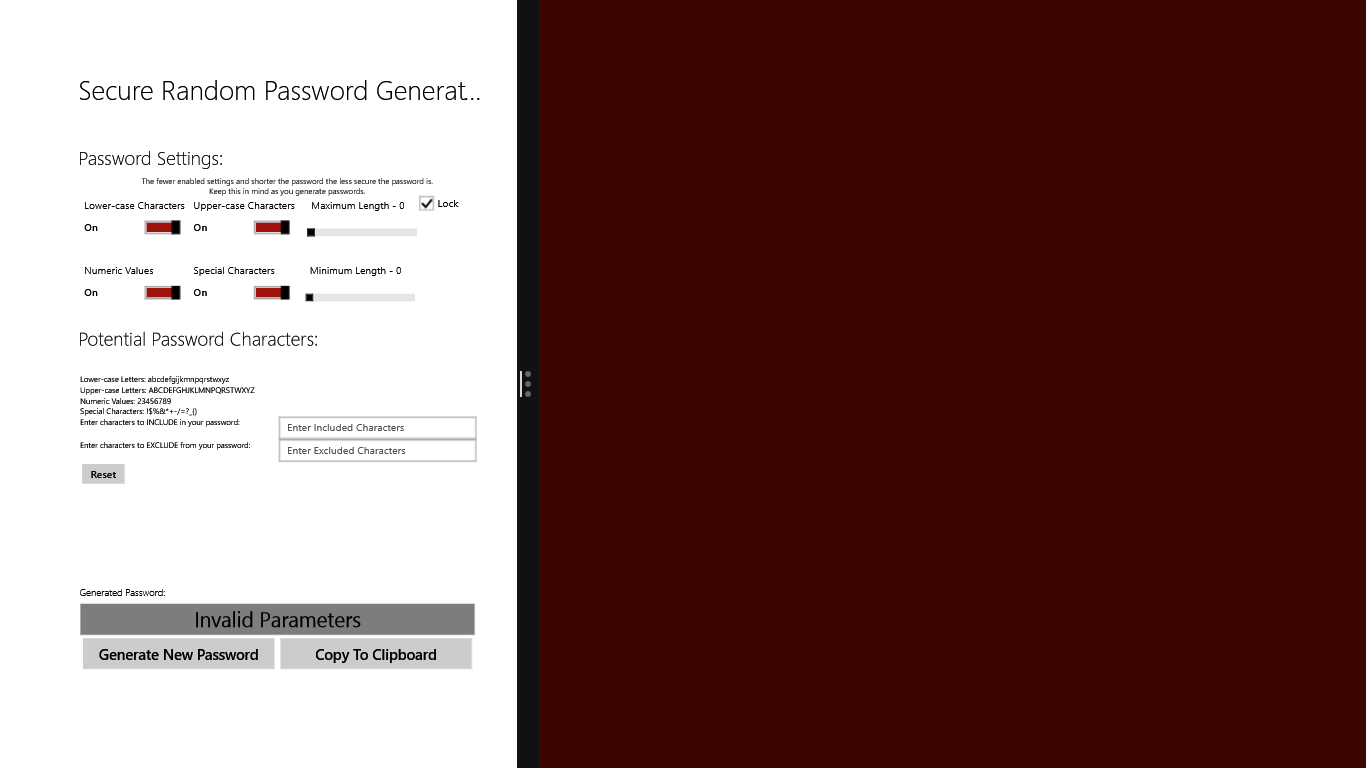 About Secure Random Password Generator
Generates random passwords that are cryptographically secure, with ease! This is a simple app with a simple purpose and that is to generate passwords that are not easily hacked.
Simply set your password options and copy it to the clipboard.
Key features
Cryptographically Secure Password Generating

Quickly generate many passwords.

Add as many special characters as needed.

Remove any characters not wanted in the password.