Simple Encryption Tool (SET)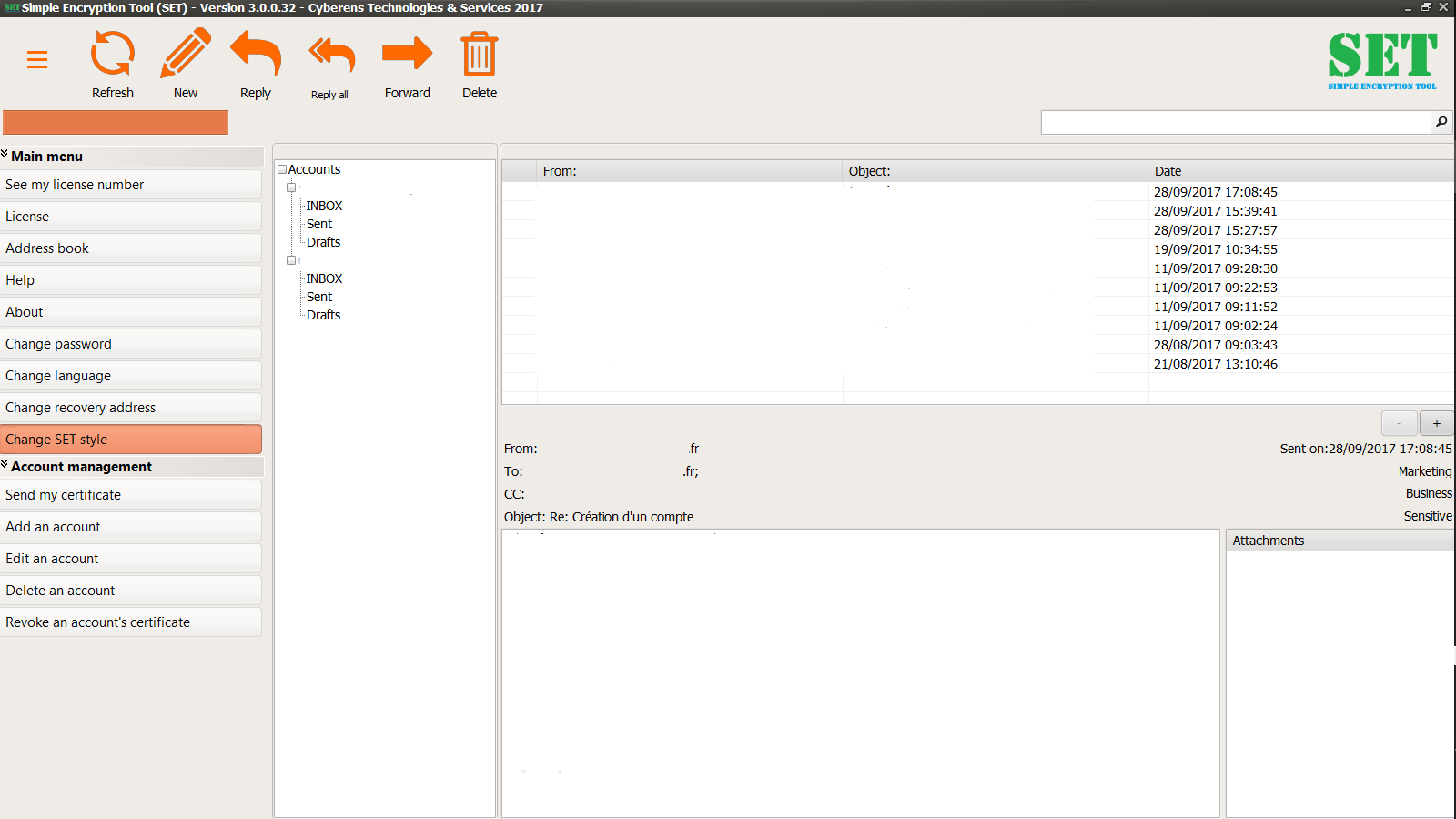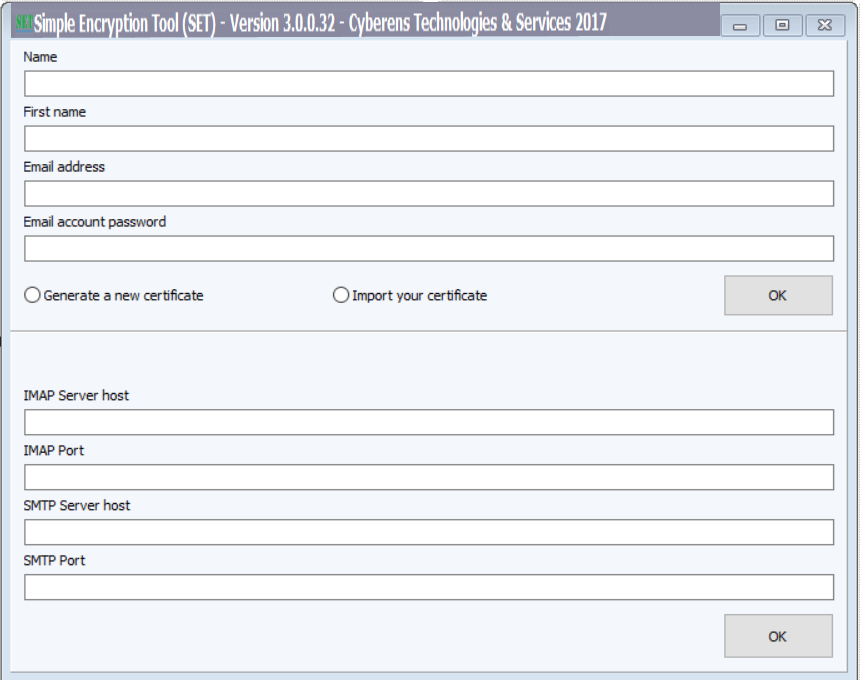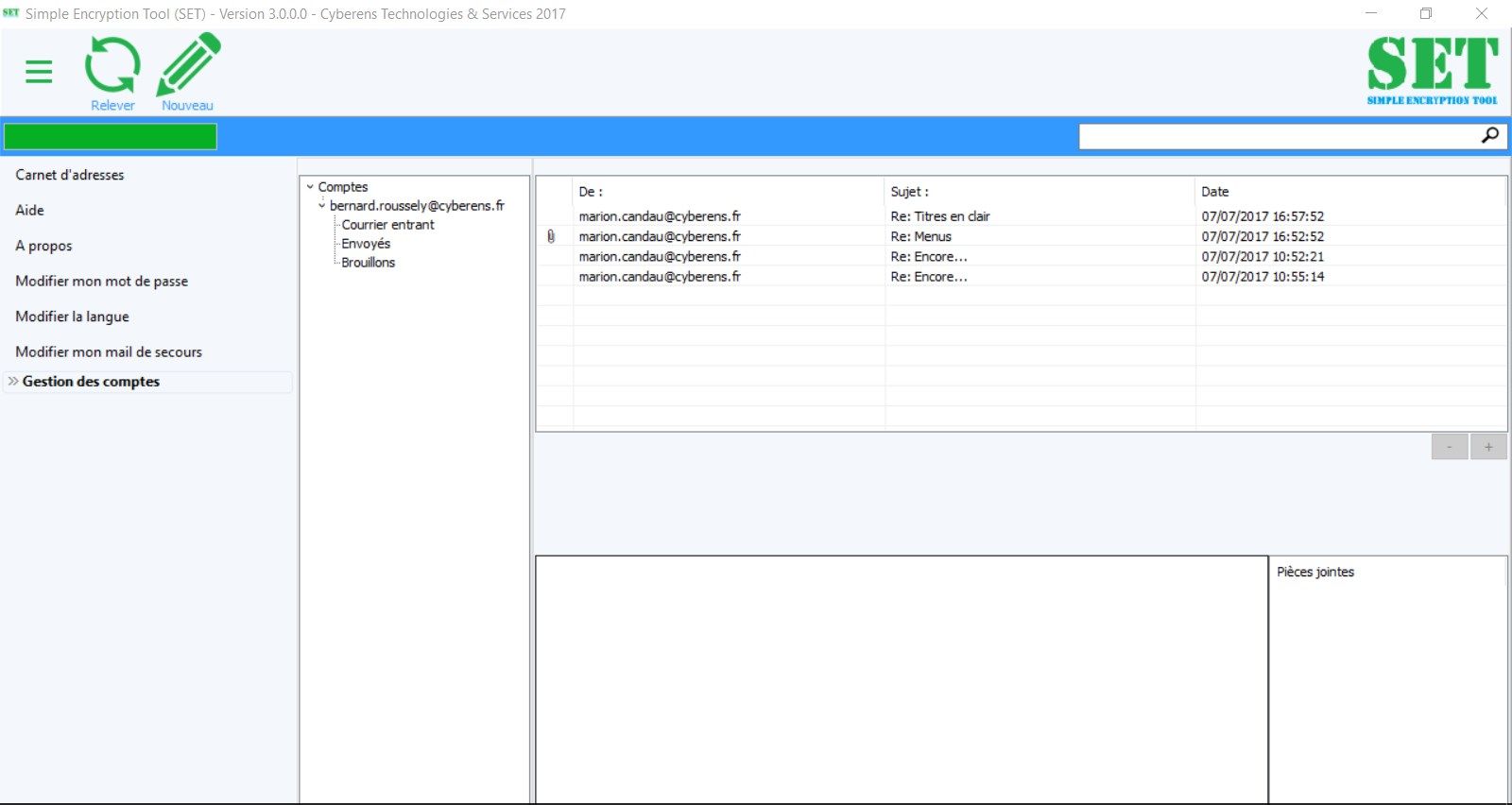 About Simple Encryption Tool (SET)
SET is a secure email client that encrypts and decrypts messages and attachments to and from other SET users.
Key management is fully integrated in the application that uses the Ed25519 ellipic curve for private and public keys and AES-256 for message encryption.
Cleartext messages can besent with a standard email client as SET only exchanges encrypted messages to reduce user errors.
Key features