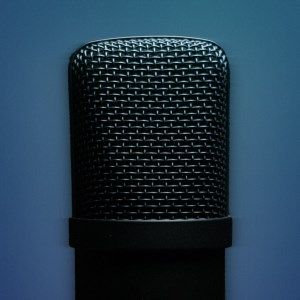 Singing Microphone - Songs Recorder & Editor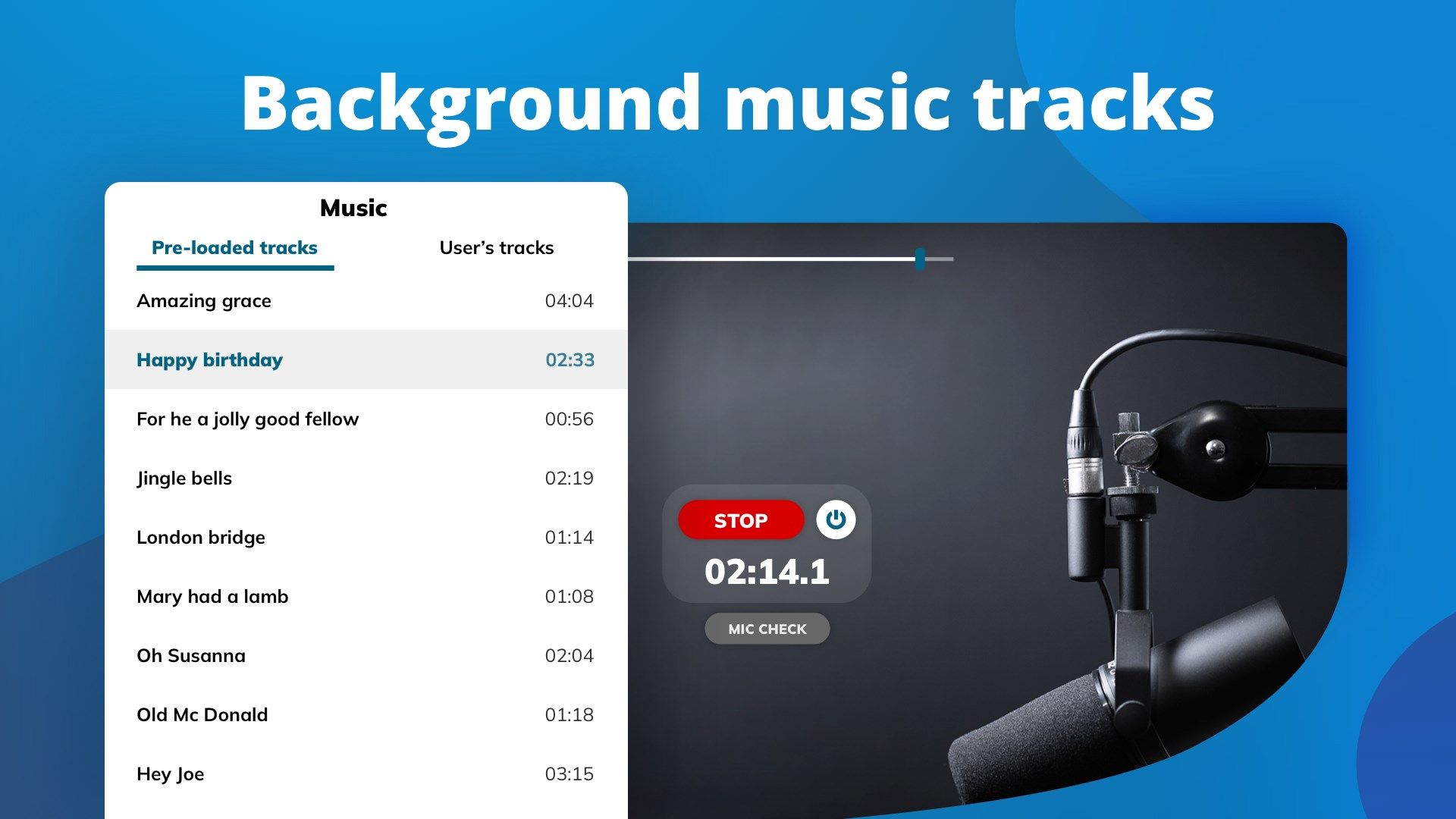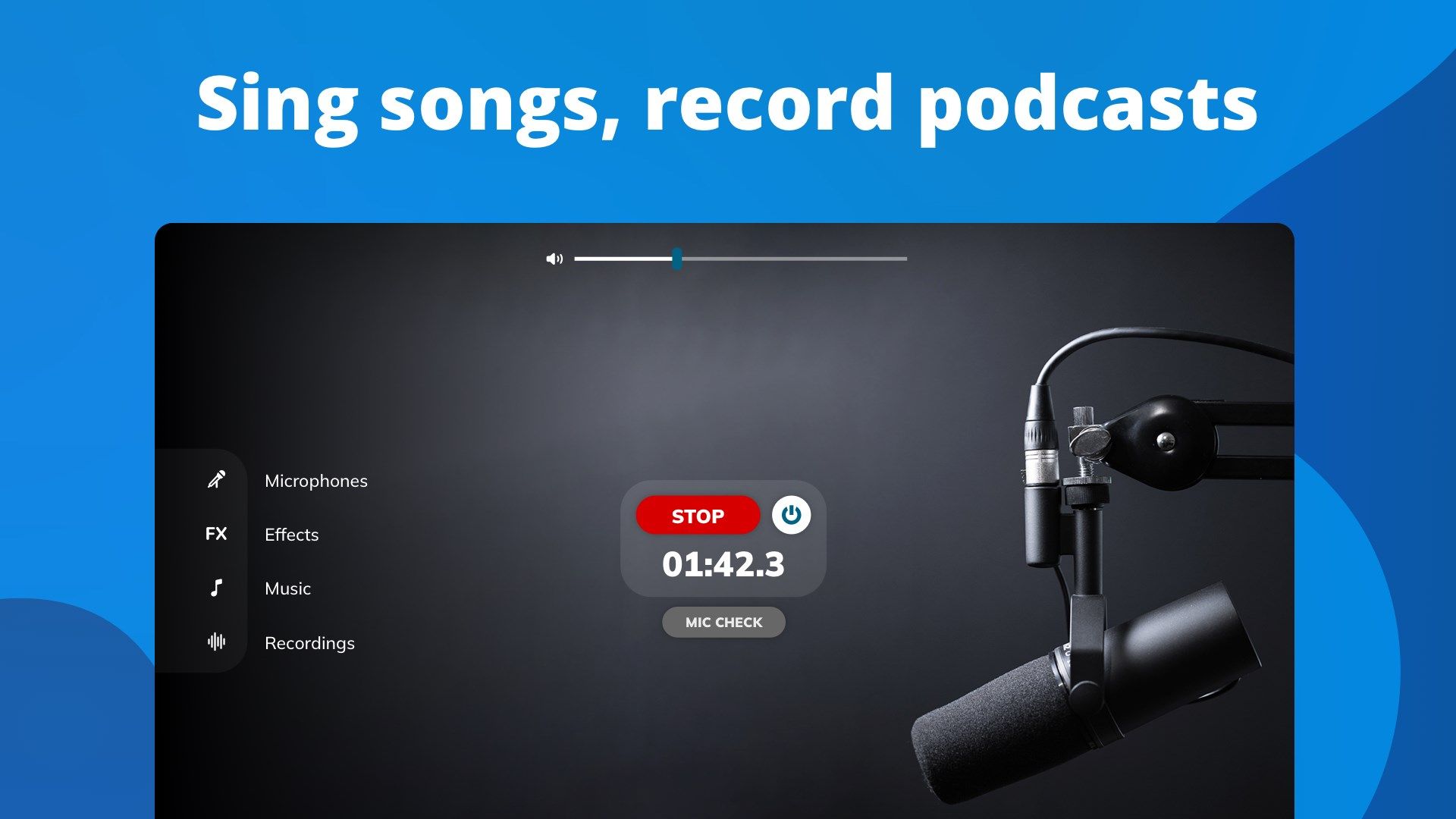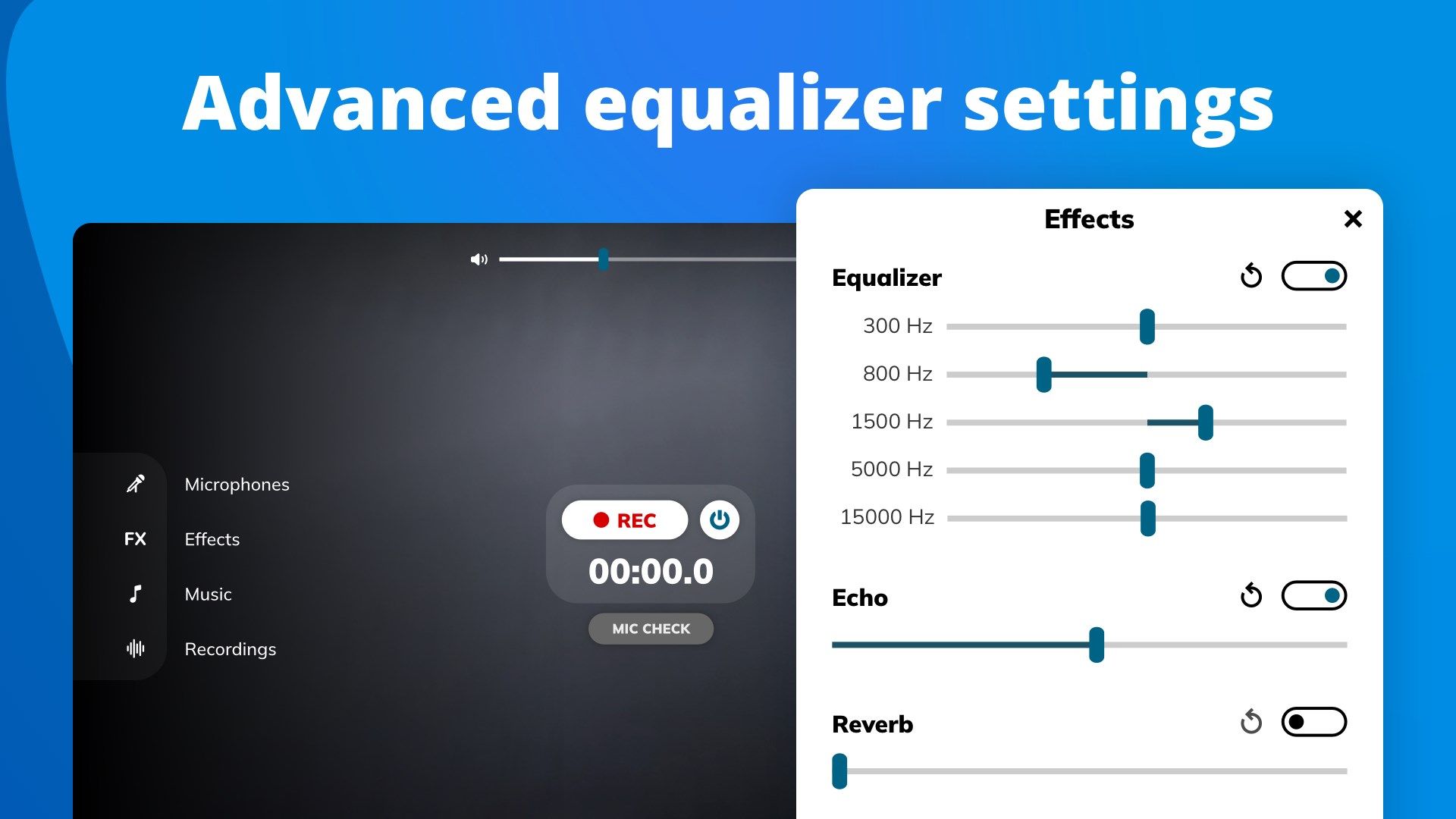 About Singing Microphone - Songs Recorder & Editor
Make your voice sound better for any public occasion - from singing karaoke to giving a speech - with Singing Microphone your task will become much more enjoyable. Choose between different microphone presets to recreate the authentic and recognisable sounds of concert mics, vintage mics, radio mics and more.
Apply different effects to add more variety to the sound - make your voice sound spacey and lush, or more dry and calm. Add your own music tracks and play them in the background during streams. Save the recording you made and publish or share it in the web! The app offers such features, including, but limited to, gain control, automatic recording, sound effects, equalizer presets, mic check.
Find your own voice and always feel yourself in the limelight with Singing Microphone!
Key features