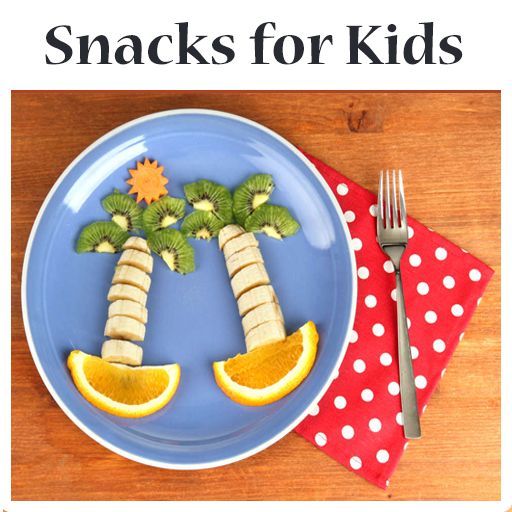 SNACK RECIPES FOR KIDS
App details
Product ID
XPDLT0J182MLXB
About SNACK RECIPES FOR KIDS
This app is full of delightful snack recipes that are very easy to make and satisfying.
Like the other meals, snack time is very important especially for young children because it can provide them with enough energy to perform well in class or any activity which they may have. Snacks can help them get through until their next meal.
This Snack Recipes for Kids app has a wide selection of appetizing recipes that even picky eaters will enjoy.
From fruit smoothies to chia pudding recipes and everything in between, this app can help you in planning meals for your kids. There are also recipes here that are perfect for your kid's lunchbox like muffins, mozzarella sticks, and veggies with herbed yogurt dip.
Navigating recipes is fun and easy with this app. You'll find that each recipe comes with a nice photo and nutritional information.
Also featured is a Shopping List which can greatly help busy moms in planning meals for the family.
Simply download and install on your mobile device so you can access all the recipes here even without internet connection.
Get started, DOWNLOAD this wonderful app NOW!
Here are some of the featured recipes in this app:
Zucchini Herb and Cheese Muffins
Apple Cinnamon Rye Muffins
Banana Tangerine Snack
Banana Cashew Muffins
Berry Granola Parfait
Cereal and Raisin Cookies
Choco Peanut Butter Cookies
Creamy Rice Pudding with Strawberry Jam
Spinach and Parmesan Balls
Pumpkin Carrot Cupcake with Cinnamon
Yummy Ants on a Log
Green Kiwi and Apple Ice Drop
Veggies with Yogurt and Herb Dip
Yogurt with Blackberry Maple Sauce
Blueberry Buttermilk Muffins
Avocado and Banana Smoothie
Kiwi Banana Strawberry Smoothie
Pink Grapefruit and Apple Juice
Homemade Pineapple and Mango Popsicles
Banana Orange Sherbet
Apple Cinnamon and Oat Pudding with Chia
Strawberry and Chia Pudding with Granola
Almond Crepes with Mixed Berries
Pineapple Jelly Dessert
Easy Fruit Kebabs
Green Grape and Cheese Skewers
Fresh Tomato Bruschetta with Herb
Baked Mozzarella Sticks
Chicken Ham and Pineapple Skewers
Kiwi and Cheese Skewers
Key features
Kiwi Banana Strawberry Smoothie

Pink Grapefruit and Apple Juice

Homemade Pineapple and Mango Popsicles

Apple Cinnamon and Oat Pudding with Chia

Strawberry and Chia Pudding with Granola

Almond Crepes with Mixed Berries