Snappy Photo Filters and Stickers for Chat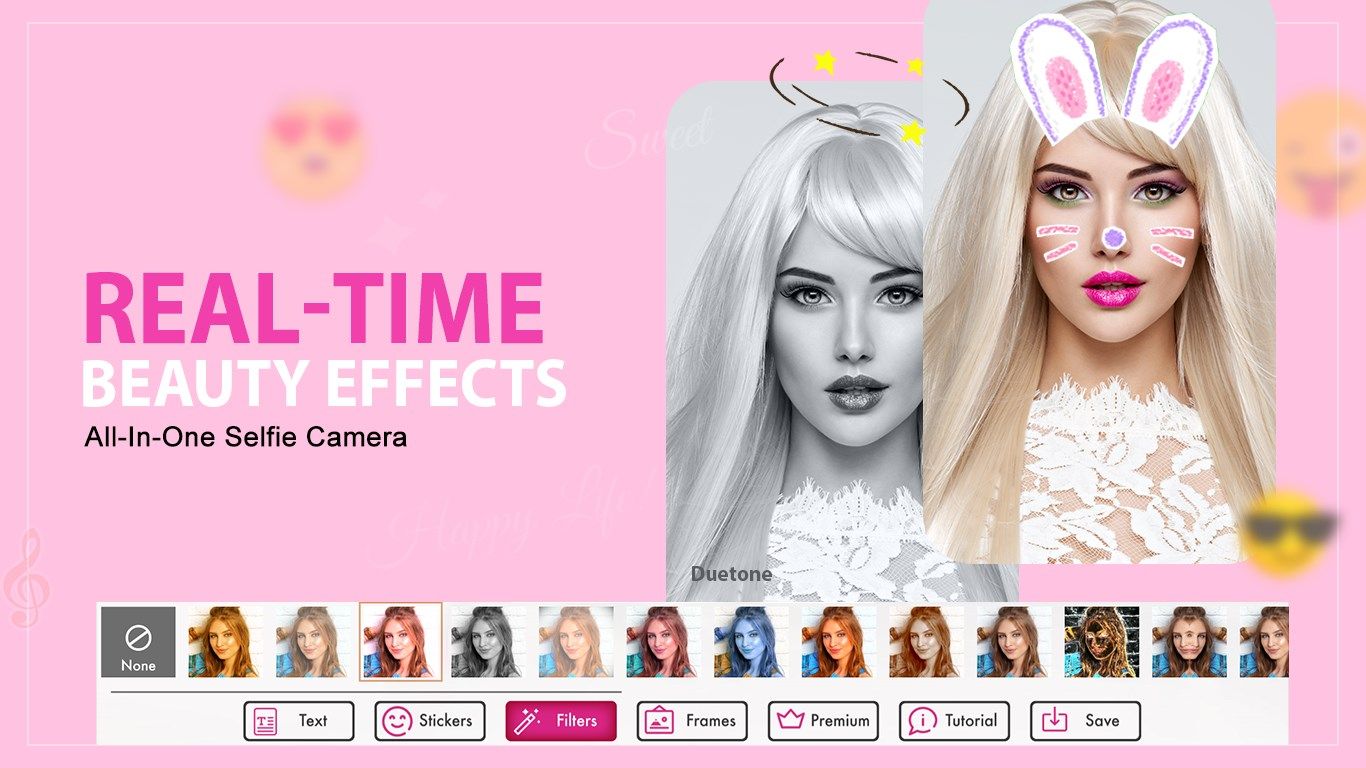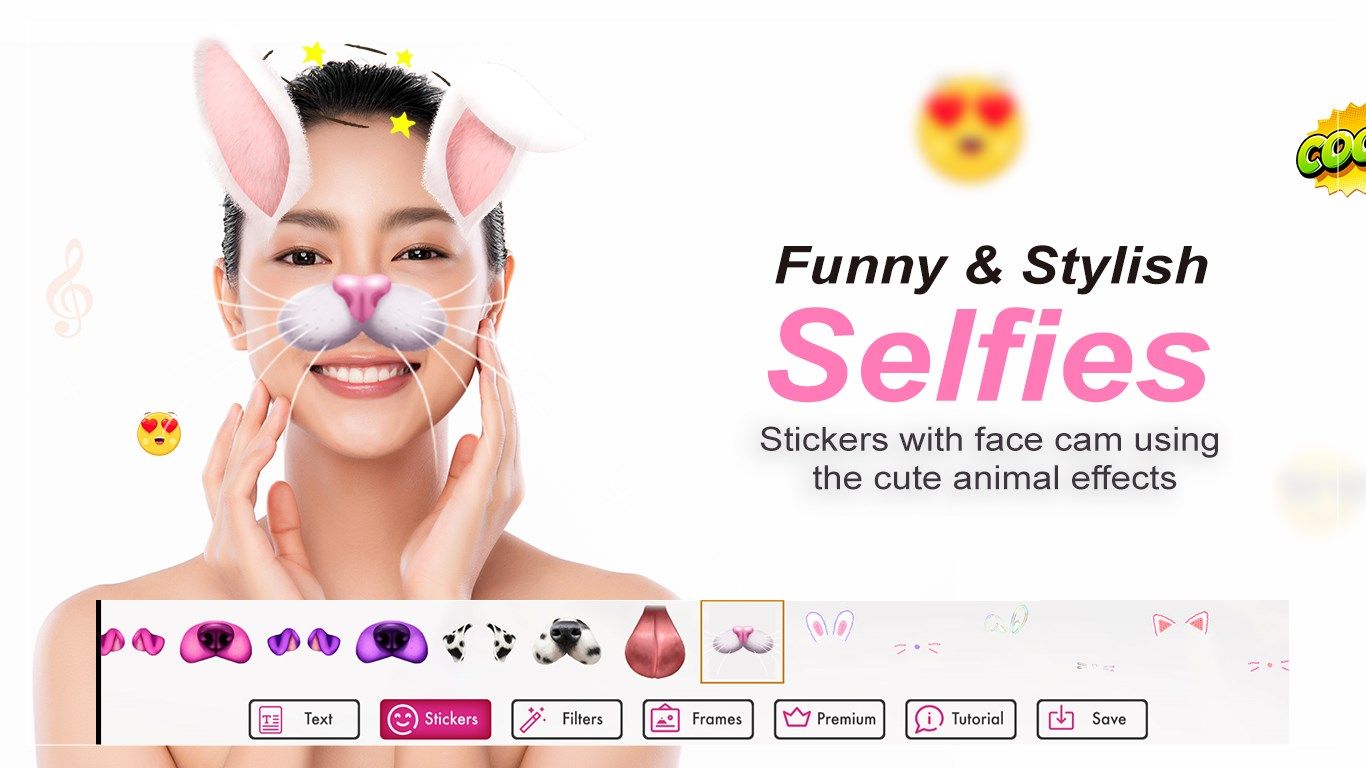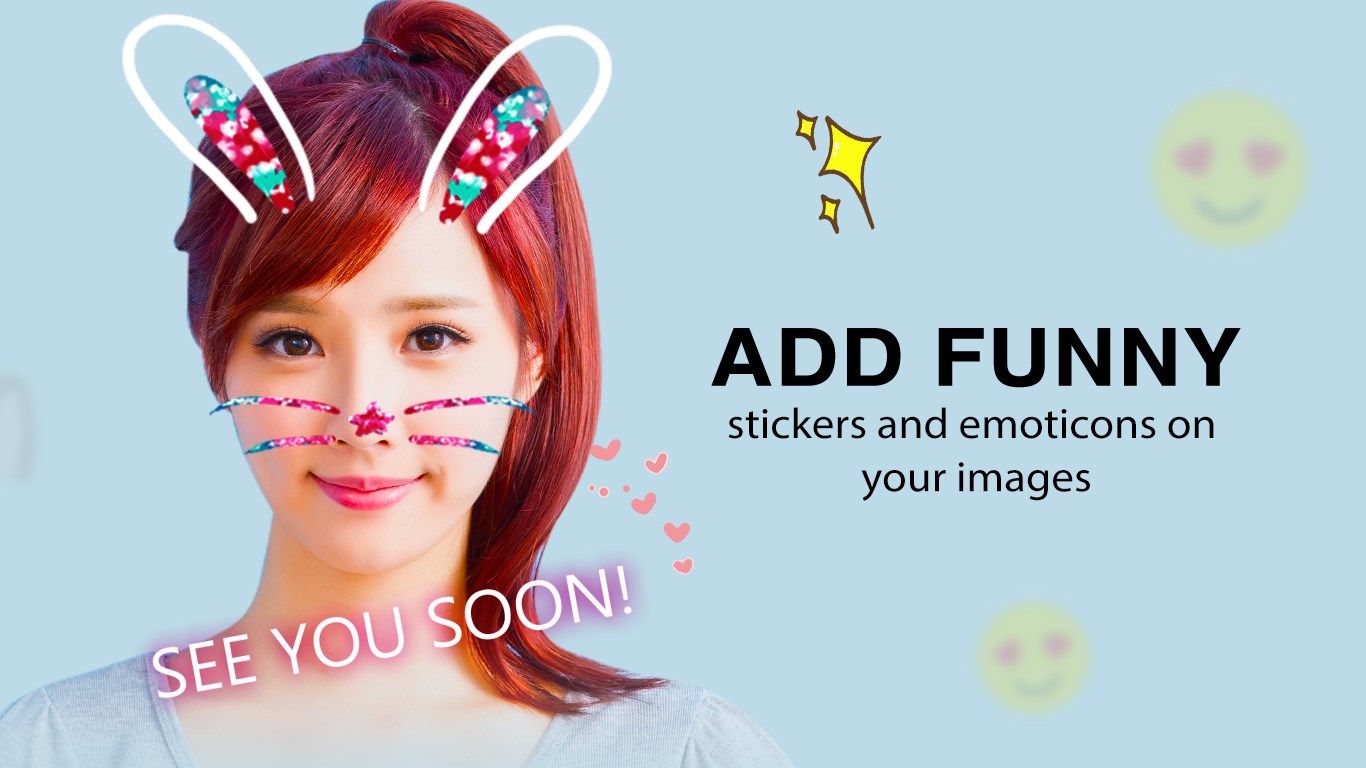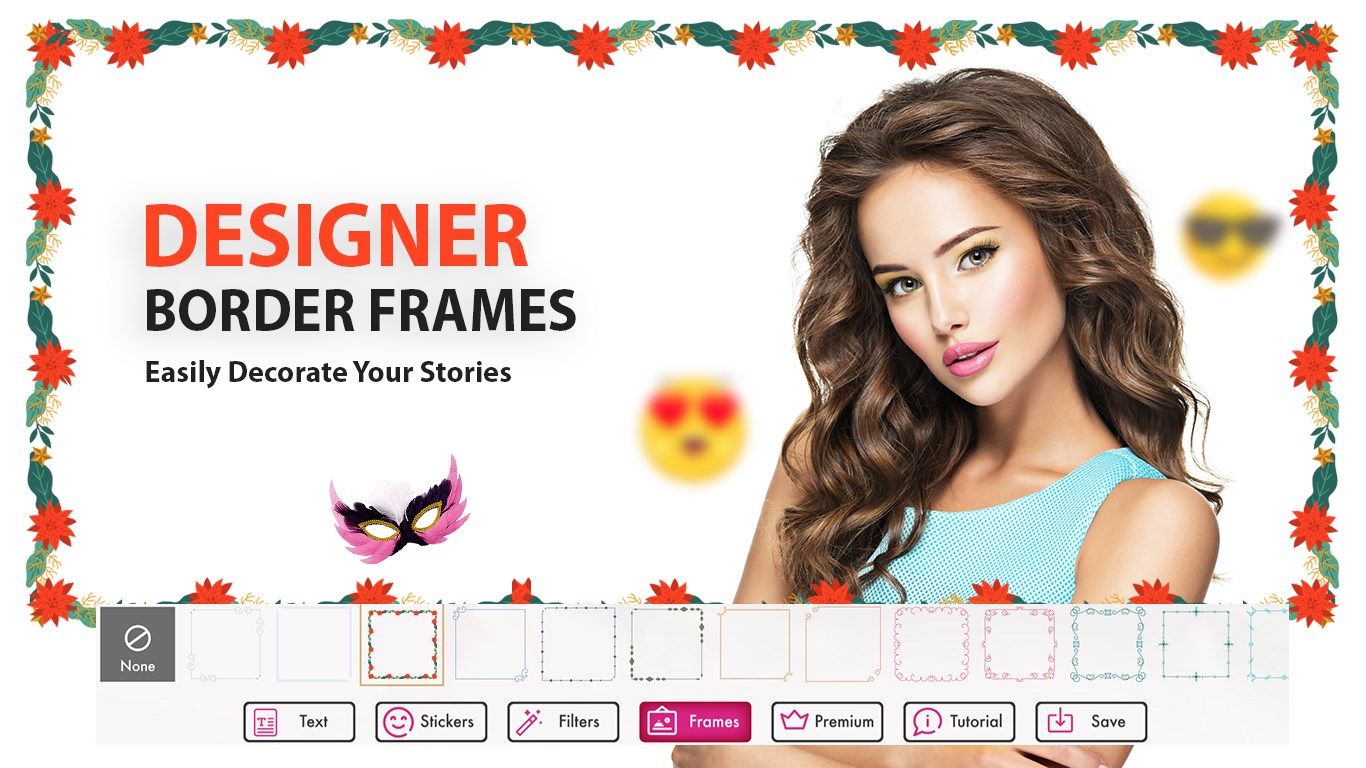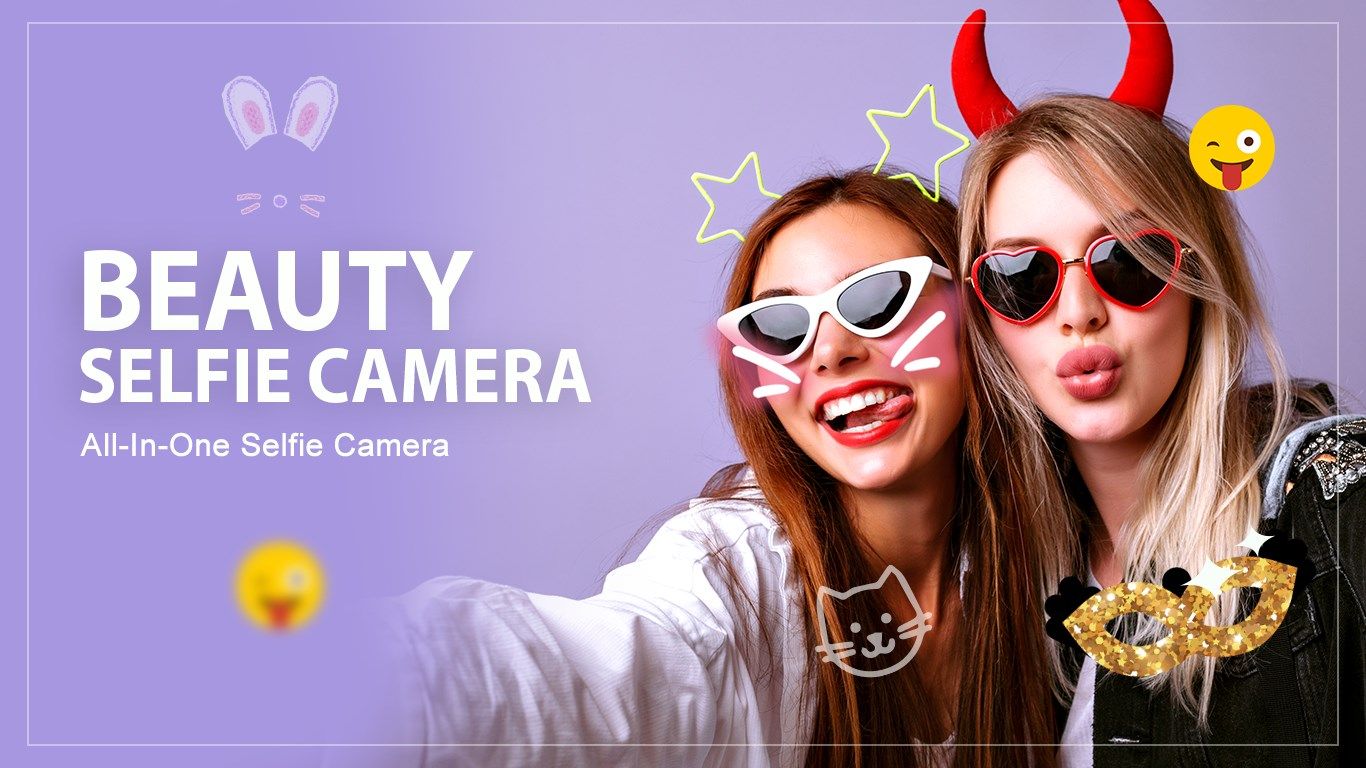 About Snappy Photo Filters and Stickers for Chat
Make unique photos with Snappy Photo Filters and Stickers for Chat and for sure get more likes and followers by using this app!
Tutorial: https://myexpressapps.com/snappy-photo-filters-and-stickers-for-chat-tutorial/
Add smiley Doggy Face rainbow filter - cute rabbit - anime eyes - tears - text - stickers and cartoon, doggy and much more… to your selfie in just a few seconds! Easy to add text which is very unique functionality.
After adding smileys, text and image we can placed anywhere to modify the image. The image filter not only makes image very innovative but also perfect for sharing on nay platforms like Facebook, Twitter and more.
Images to use:
Camera (Take a snap from camera click)

Gallery (Pick a photo from your local folder)

After picking picture from Gallery/Camera, image will be displayed on the background. Now you can see four bottom icons.
Stickers:
Clicking on that an upper layer just above will opened and clicking on any icon will display icons from particular category.
Text:
Add a customized text on the image background, options are provided like customized font, font size and color.
Save:
This will save your modified picture into the local storage.
Share:
That will share your picture to the desired location wherever you want like on Instagram and get more followers.
Use the Snappy Photo Filters and Stickers for Chat to take amazing selfie photos every time.
Add Emoji and filters to your photos, we have added emoji's and stickers to have more fun pictures using this awesome emoticons. eDownload and have fun!
★★★★CONTACT US★★★★
Web: https://myexpressapps.com
Tutorial: https://myexpressapps.com/snappy-photo-filters-and-stickers-for-chat-tutorial/
Facebook: @myexpressapps
Instagram: @myexpressapps
Twitter: @myexpressapps
Support: [email protected]
Key features