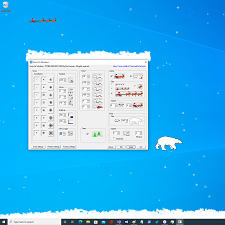 Snow for Windows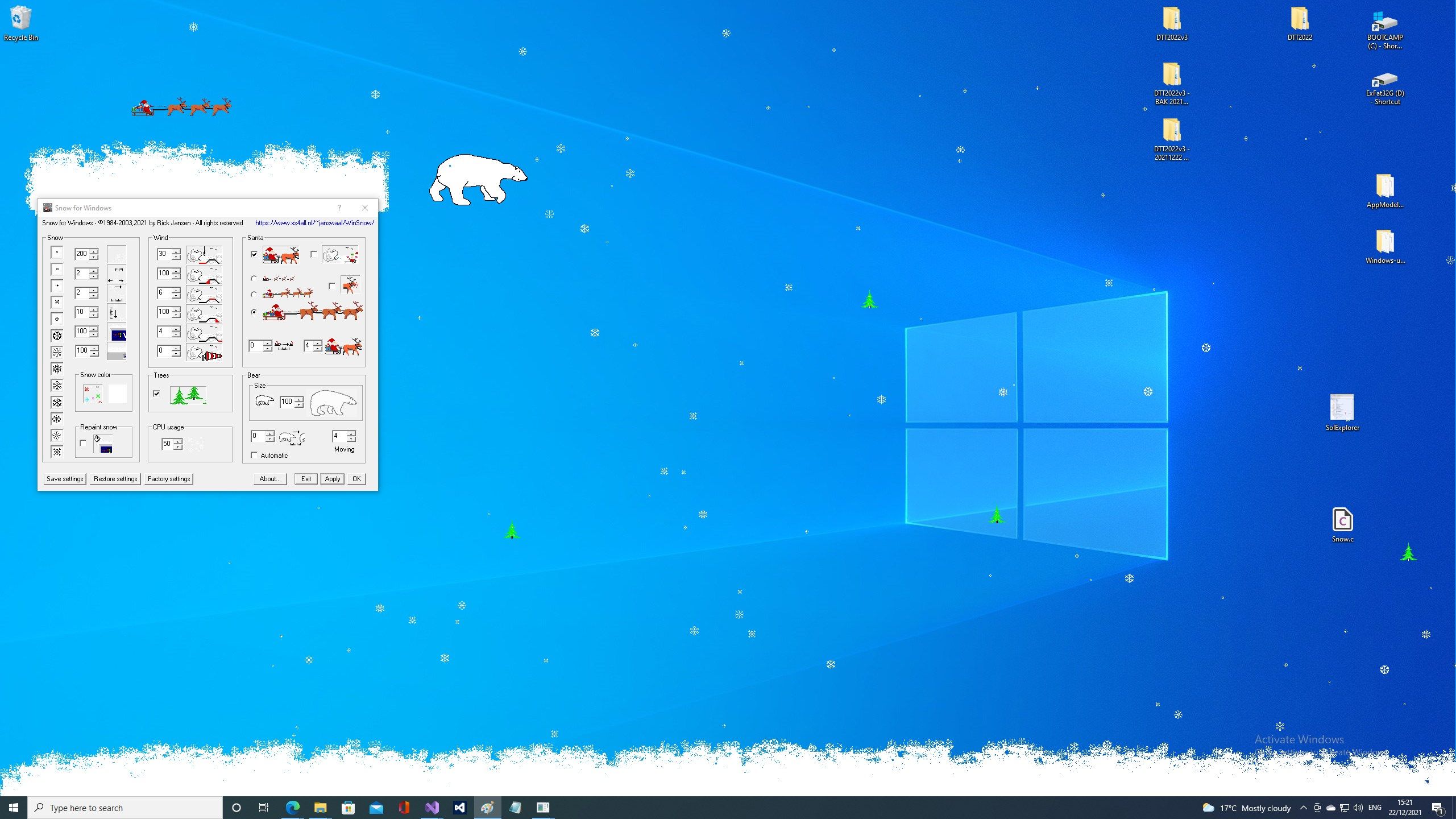 About Snow for Windows
Let it snow on your desktop and have Santa and his reindeer fly around your screen for that Extra Festive Season Cheer, while snow piles up on top of your windows (really!). Maybe there's a polar bear somewhere too.
Snow nestles itself in the task bar at the bottom of your screen. Double-click the blue logo, and the settings appear. Right-click, and you can select "Exit" to quit.
This is a true Windows classic, with the last update from 2003 it is now back on my desk, and on yours too!
Key features
Falling snow on your desktop, piling up, while Santa flies around. Watch out for the polar bear.