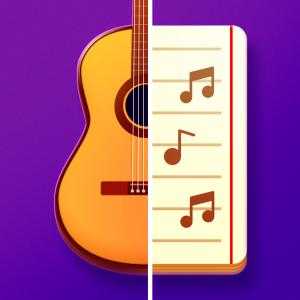 Song Lyrics & Chords - Music Composer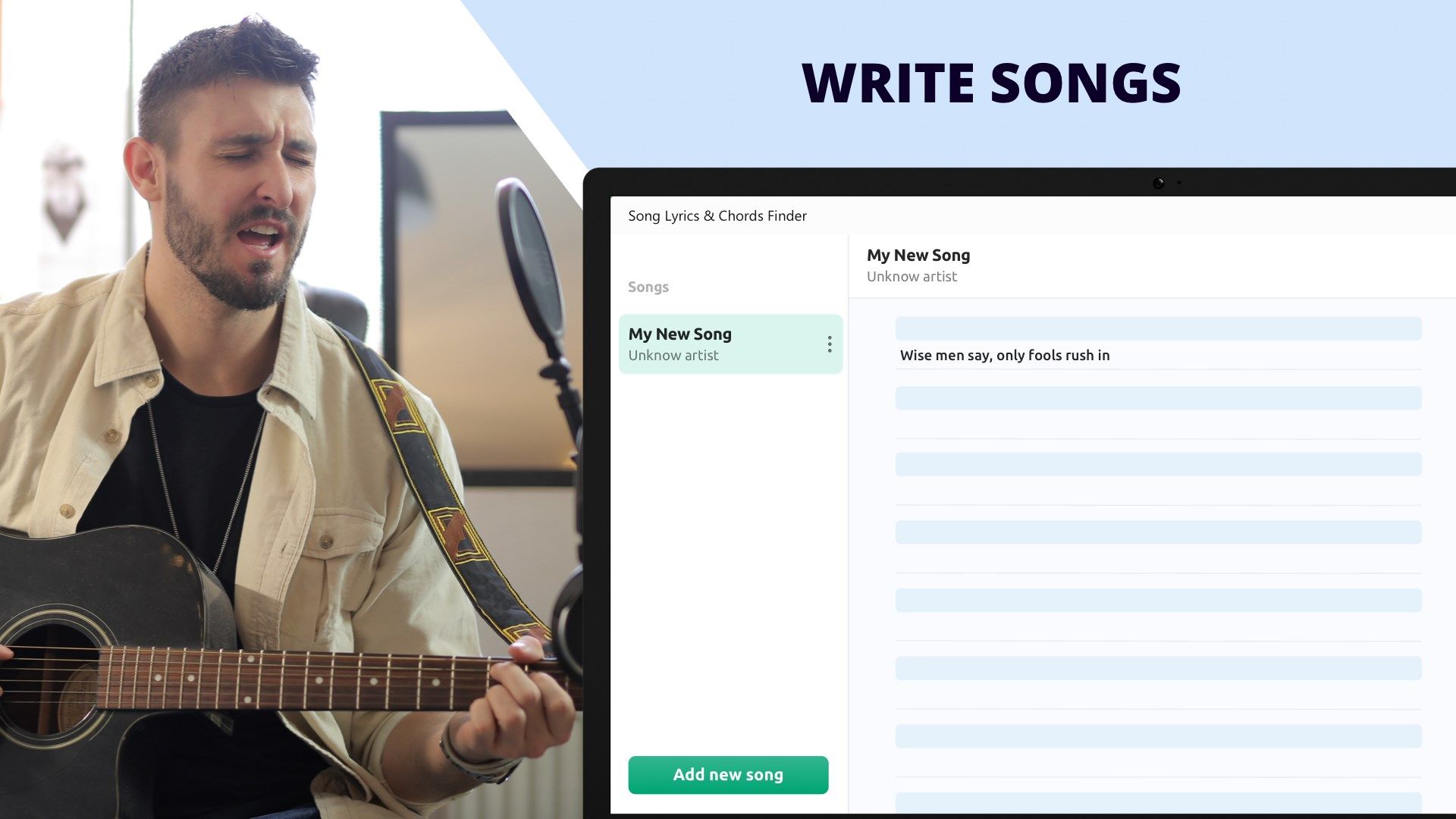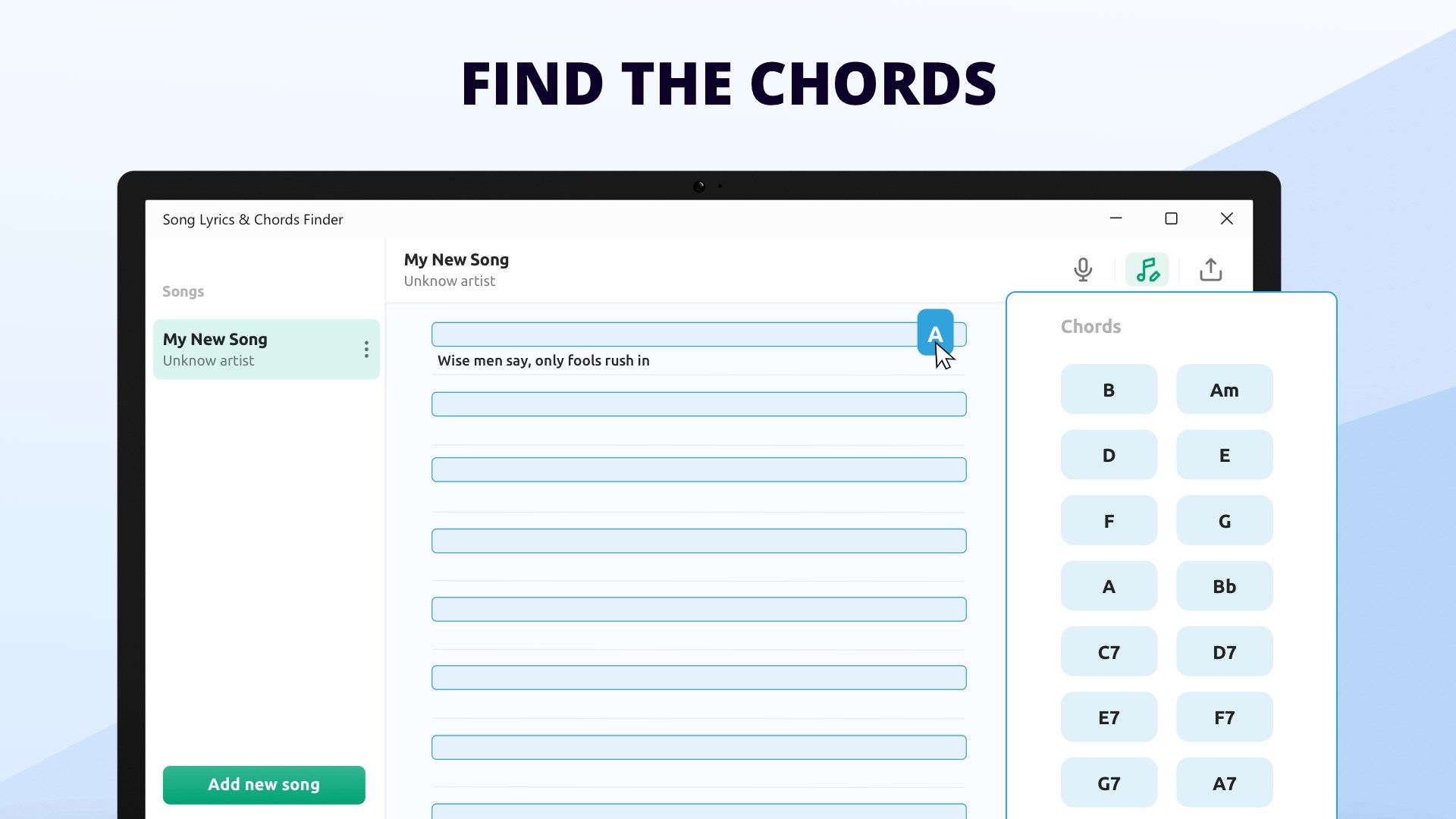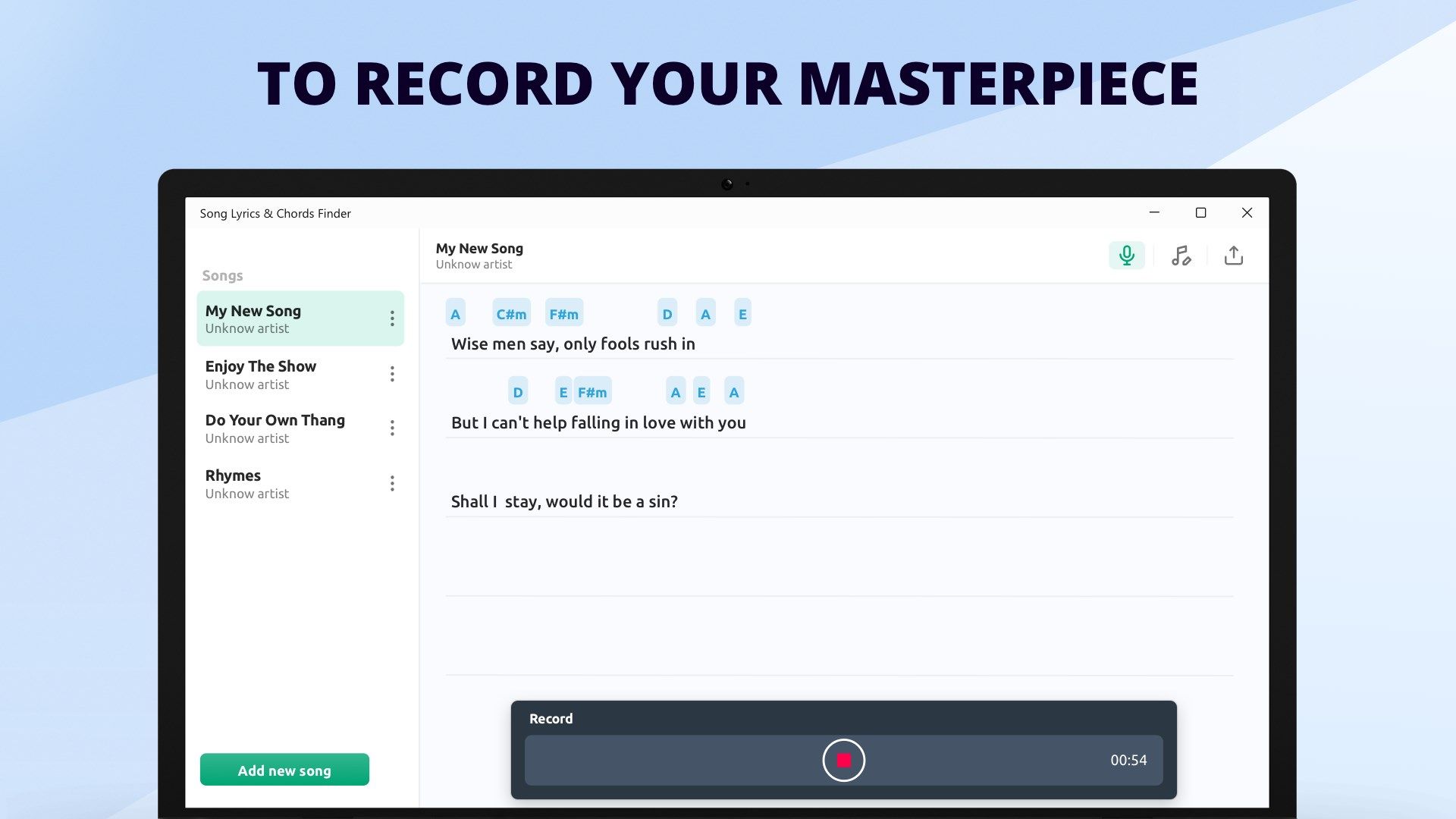 About Song Lyrics & Chords - Music Composer
Your best creative helper.
Work in tandem with this lyrics & chords finder: fill in your song lyrics, finish the lines with the right rhyme, pick up the chords that fit your composition best and get a complete song as a result.
With the help of AI, you can create music easier and faster! Smart algorithms provide suitable rhymes and chords for your song. Your task is rather simple - just choose the ones you like!
User-friendly interface is convenient both for pro and beginner guitarists. The autoscroll function will help you follow the chords on the screen, play and record at the same time.
Feel as though you are performing on stage — chords visualization creates an impression of real-life guitar play
Make music production easy. Download Guitar Chords & Lyrics Finder.
Key features