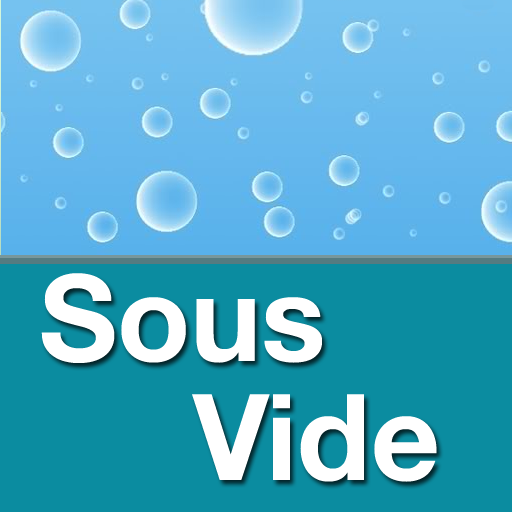 Sous Vide
App details
Product ID
XPFCXQ4ZKVN1M4
About Sous Vide
Sous vide, or low-temperature cooking, is a process of cooking food at a very tightly controlled temperature, normally the temperature the food will be served at. The hardest part of the process is determining the time and temperature range to use for various foods. This app includes a list of times and temperatures you can use as a reference guide for your cooking. It even gives you a place to save your own notes as you try them out.
More than 400 sous vide time and temperature combinations across 175 cuts of meat and types of fish and vegetables are offered. The combinations are conveniently organized into 10 main categories of beef, pork, lamb, poultry, fish, shellfish, and fruits and vegetables. Each of these main categories has a lengthy description of how sous vide relates to that type of food and discusses both the time and temperature guidelines and the general process for cooking it. It then lists the cuts of meat or types of food in that category and provides a short description of each item and one or more recommended time and temperature combinations.
Also included is a brief introduction to sous vide, a discussion of sous vide safety, links to more sous vide resources, and an overview of how to substitute sous vide food into your favorite traditional recipes.
While there are no recipes in this app, the best part about sous vide is how interchangeable it is with existing recipes. You can take many traditional recipes and follow them to the letter with the only exception being to replace the cooking of the meat with sous vide instead of baking, braising, pan-frying, sauteing, etc.
Take your favorite chili recipe and use turkey, beef, or chicken that was cooked sous vide. Make fajitas and instead of grilling the meat try cooking it sous vide. Sausage for pasta, roasted rack of lamb, steak for salad, fried chicken, and corned beef can all be cooked sous vide while keeping the same marinades, sauces, and sides as the traditional recipes call for.
Key features
Carry a reference for sous vide cookery wherever you go

Get time and temperature combinations for all kinds of meats, fish, and vegetables

Use sous vide cooking for your favorite regular recipes