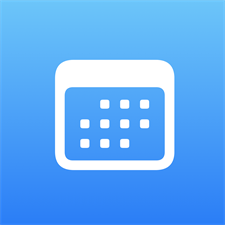 SpecialDay - Countdown Reminder Widget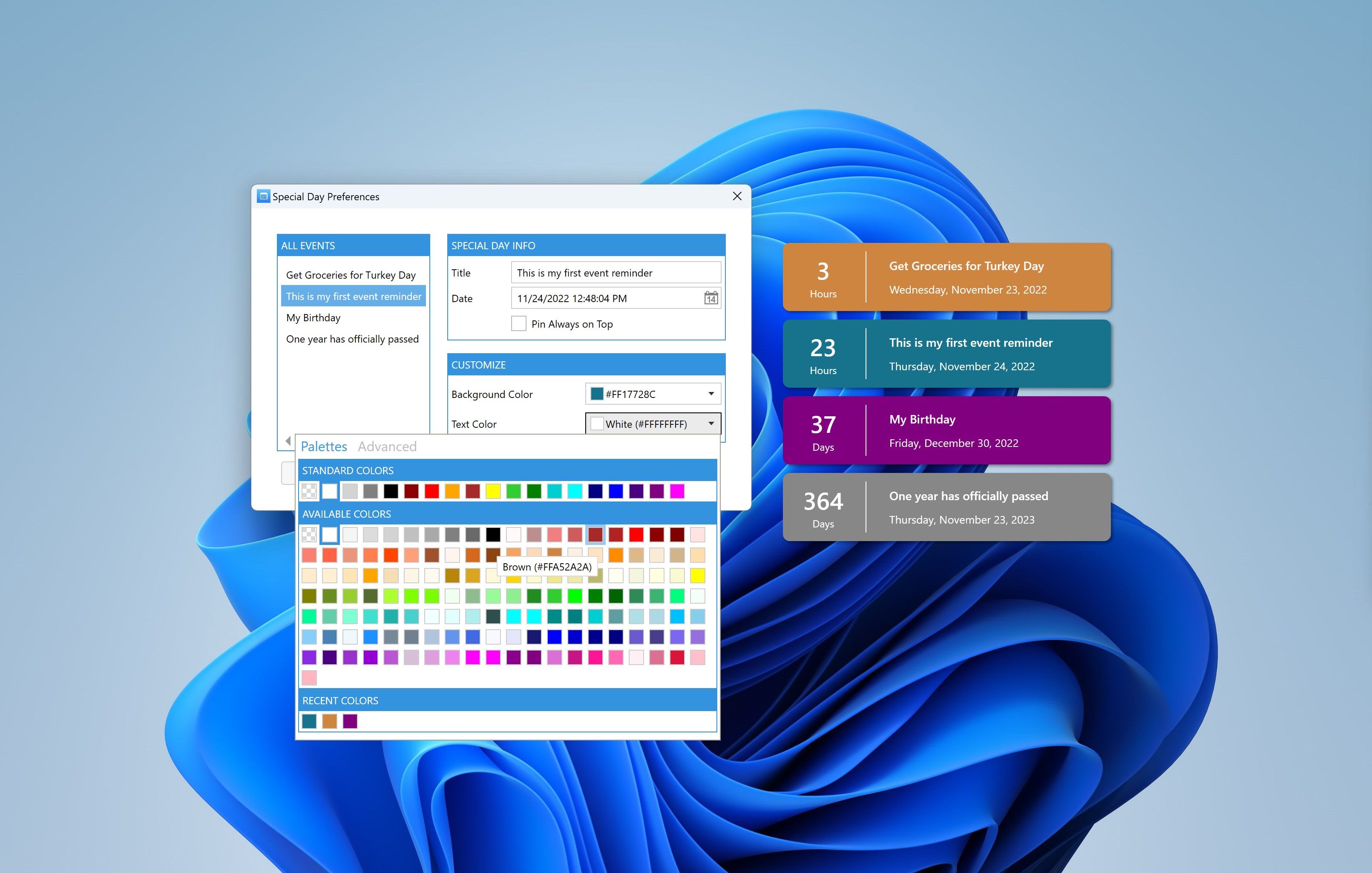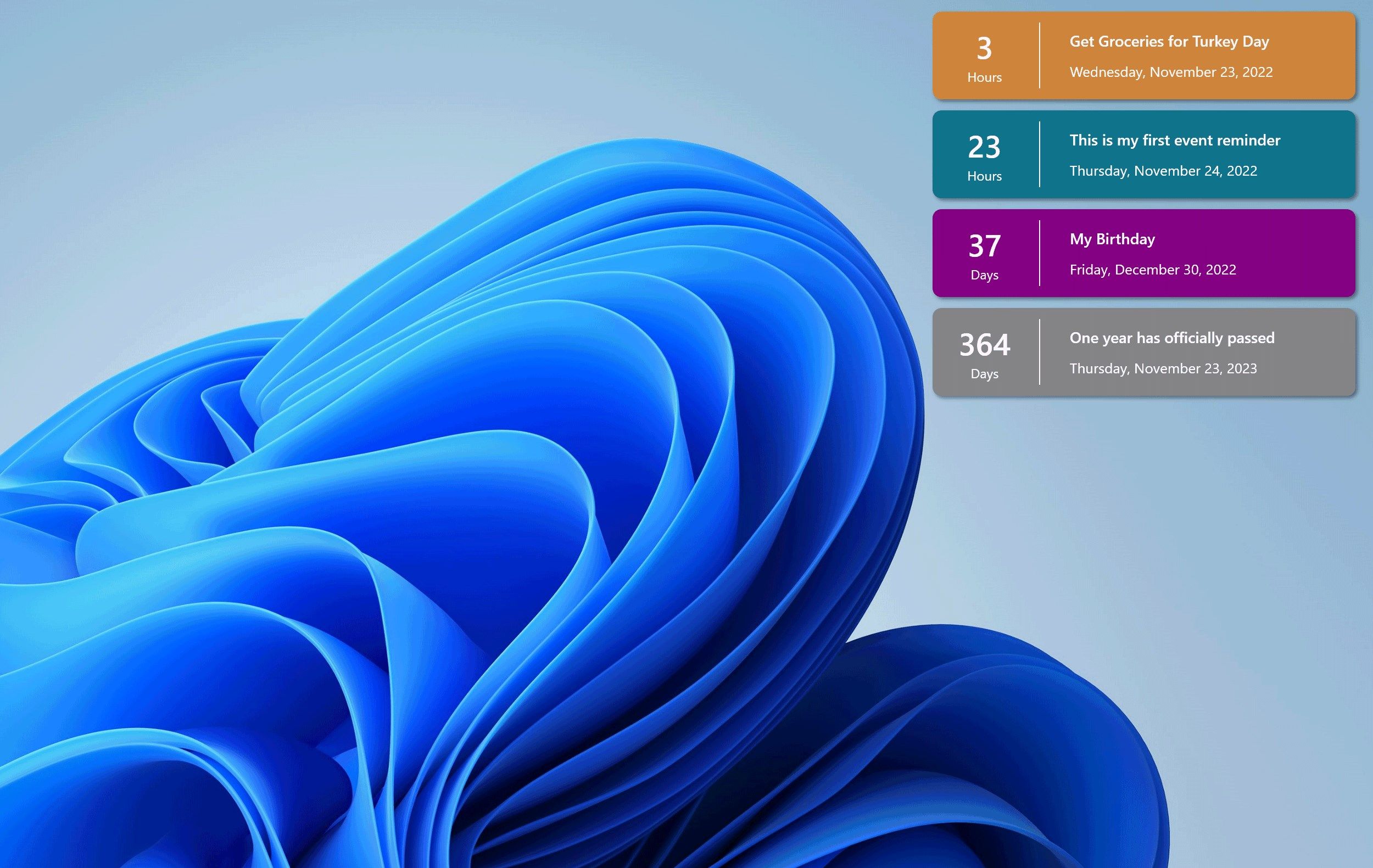 About SpecialDay - Countdown Reminder Widget
SpecialDay is a wonderfully simple reminder app that helps you count down to special days and events of your life!
It lives quietly on your desktop, and you can quickly glance at your set reminders that are customizable and editable.
Features include:
Count down to special days
Customizable labels and colors
Pinnable countdown reminders on top of all other windows
Automatically start with Windows
and more!
Key features