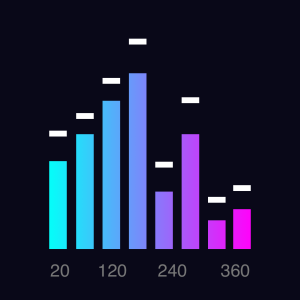 Spectrum Analyzer - Sound Frequency Range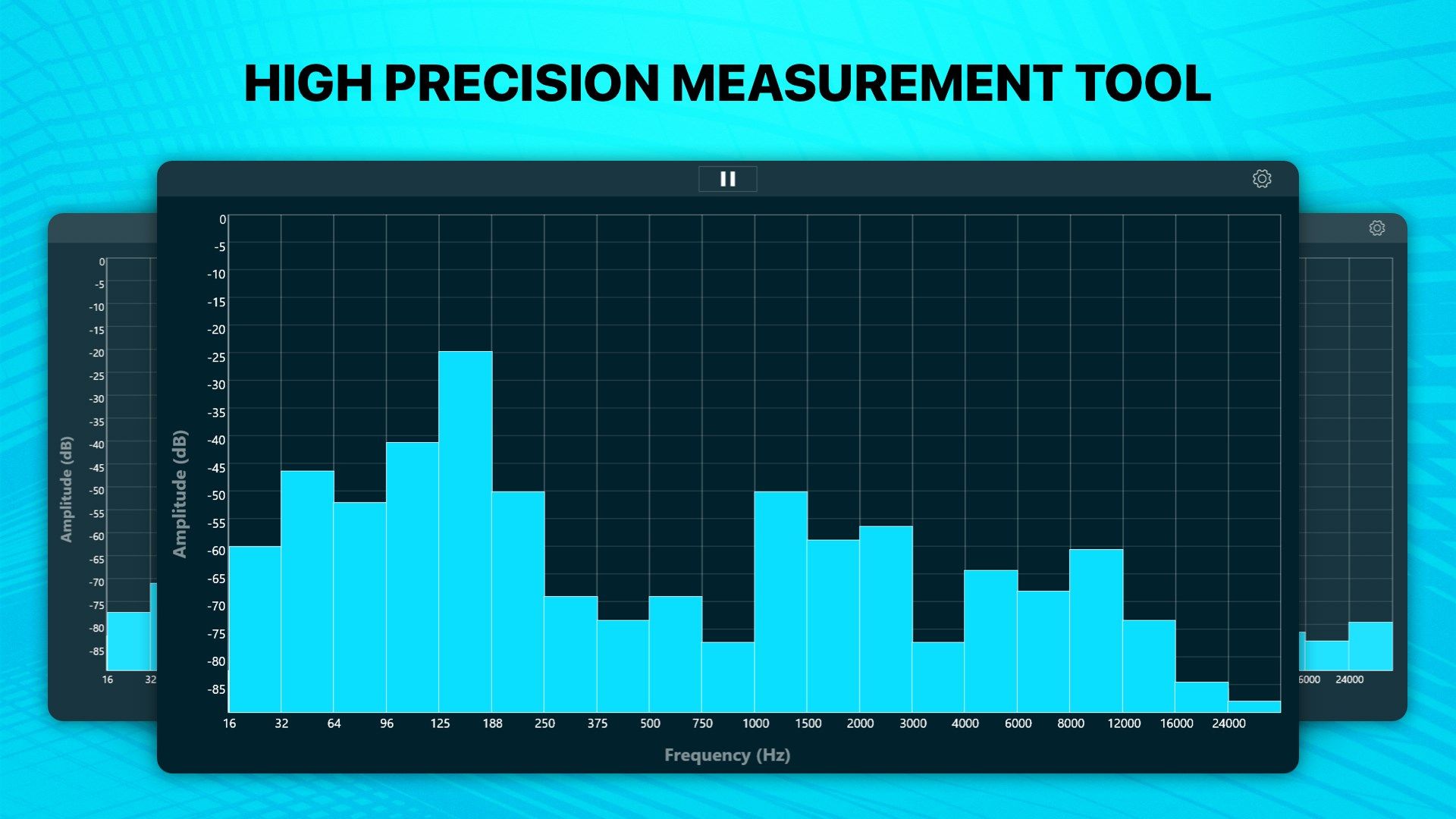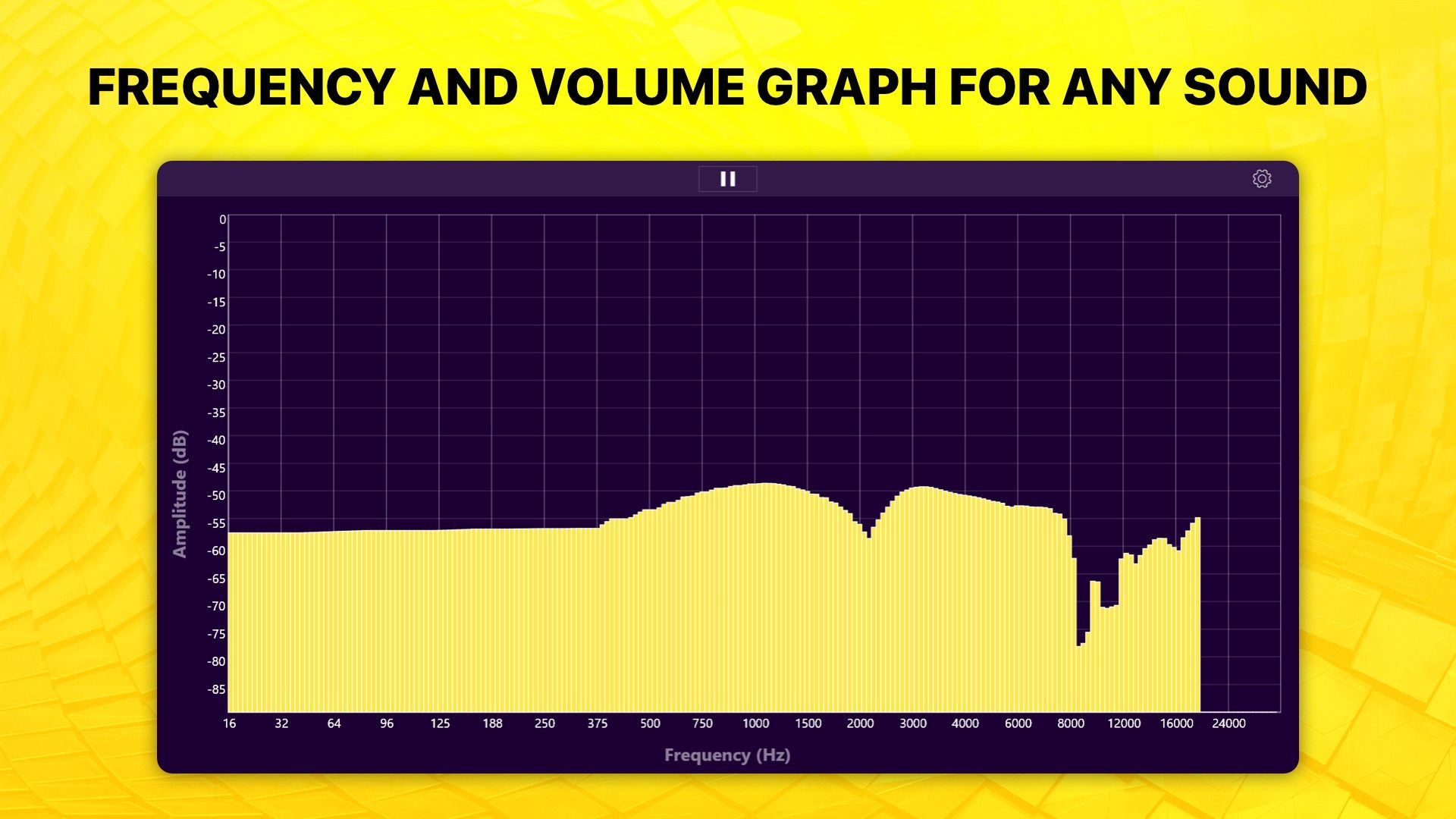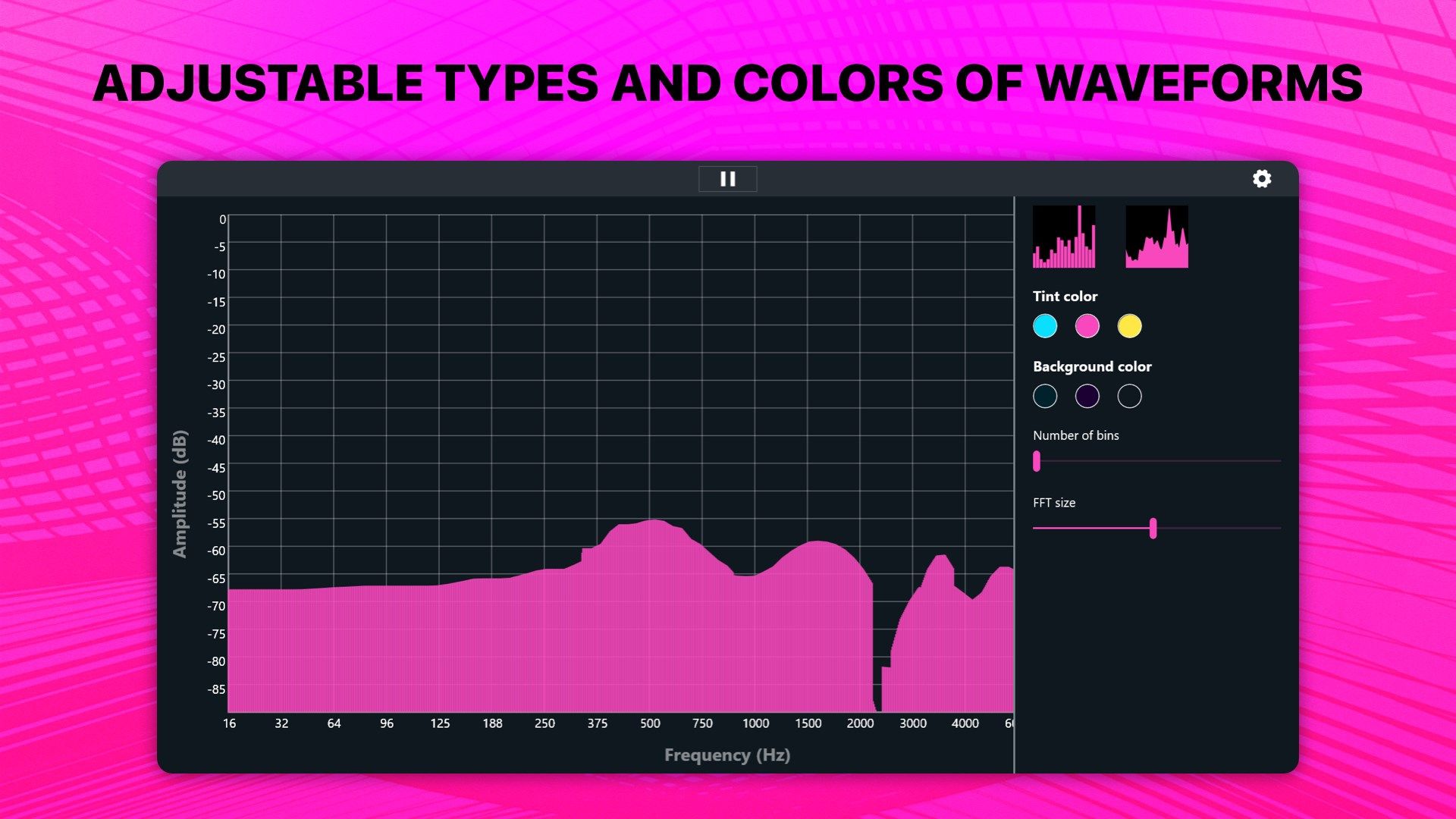 About Spectrum Analyzer - Sound Frequency Range
Spectrum Analyzer is a precise sound level meter with multichannel harmonic analysis and detailed graphical representation.
Spectrum Analyzer FEATURES:
sound level meter;
harmonic analyzer;
adjustable graphics;
SOUND LEVEL METER
precise acoustic noise measurement.
HARMONIC ANALYZER
multichannel audio frequency analysis;
graphical audio frequency representation.
ADJUSTABLE GRAPHICS
various colors and diagram types.
Key features
High precision measurements

Detailed frequency and volume graph

Various types and colors of waveforms