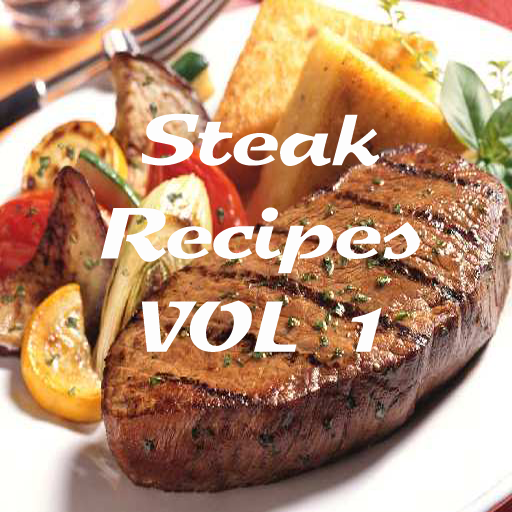 Steak Recipes Vol 1 - Delicious Collection of Video Recipes
App details
Product ID
XPDLZG3379GS75
About Steak Recipes Vol 1 - Delicious Collection of Video Recipes
Looking for easy, delicious steak recipes? YOU'VE FOUND IT!!
That's because everything you need to be on your way to a fantastic steak is right here in this Steak Recipes app!
With this robust and enlightening Steak Recipes app you will get over tasty steak recipes. You'll also find the recipes broken down into convenient categories according to the type of meal/cooking preparation, or by the cut of steak you want to make. Video recipes will show you exactly what to do, and Daily Recipes will give you brand new recipes EVERY DAY!
Here's just a little taste of the type of recipes you'll get:
TYPES OF STEAKS:
Beef Steaks
Pork Steaks
Venison Steaks
Tuna Steaks & Salmon Steaks
Steak Sauces
Marinades
Video Recipes
Disclaimer - All logos/images/names are copyright of their perspective owners. This image is not endorsed by any of the perspective owners, and the images are used simply for aesthetic purposes. No copyright infringement is intended, and any request to remove one of the images/logos/names will be honored. This application is an unofficial fan based application. The content provided in this app is hosted by YouTube and is available in public domain. We do not upload any videos to YouTube. This app provides an organized way to browse and watch YouTube Videos.
Key features
Simple ingredients make for simple preparation

A great way to include steak as part of your meal

Cooking all ingredients in one stovepot couldn't be easier

Ingredients are typically inexpensive, so your meal won't be a budget buster

Best of all - it tastes GREAT!