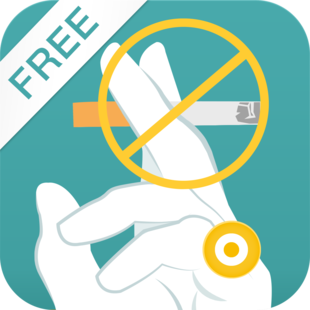 Stop Smoking With Acupressure.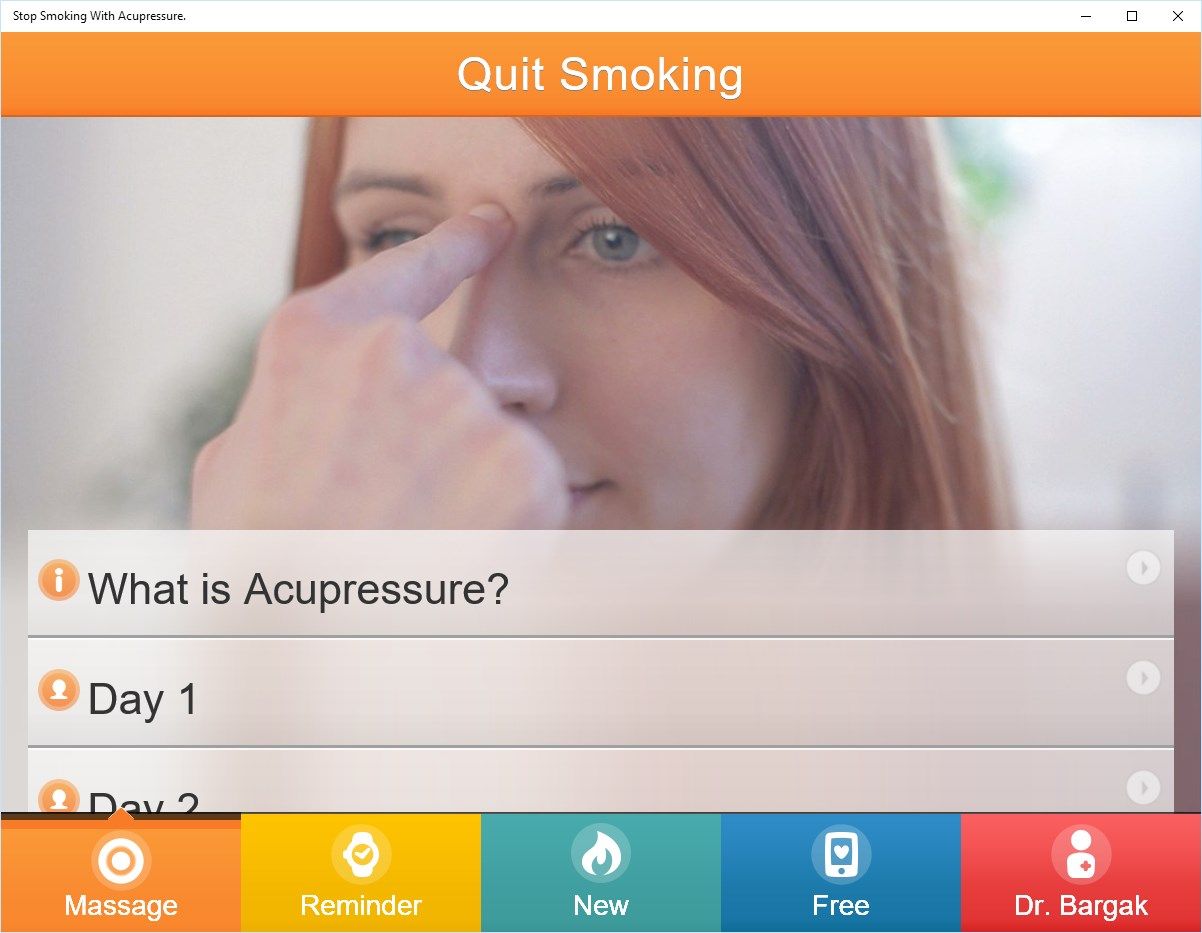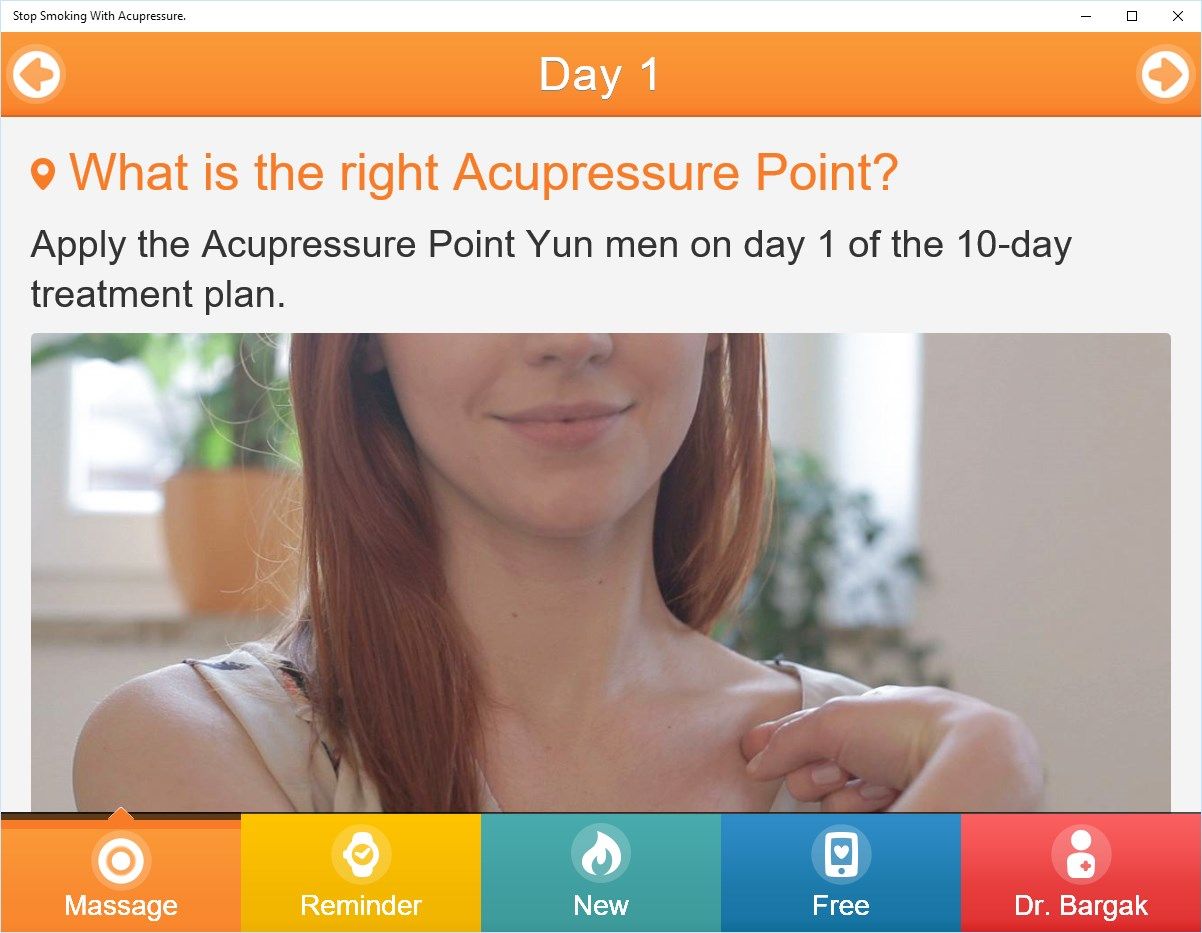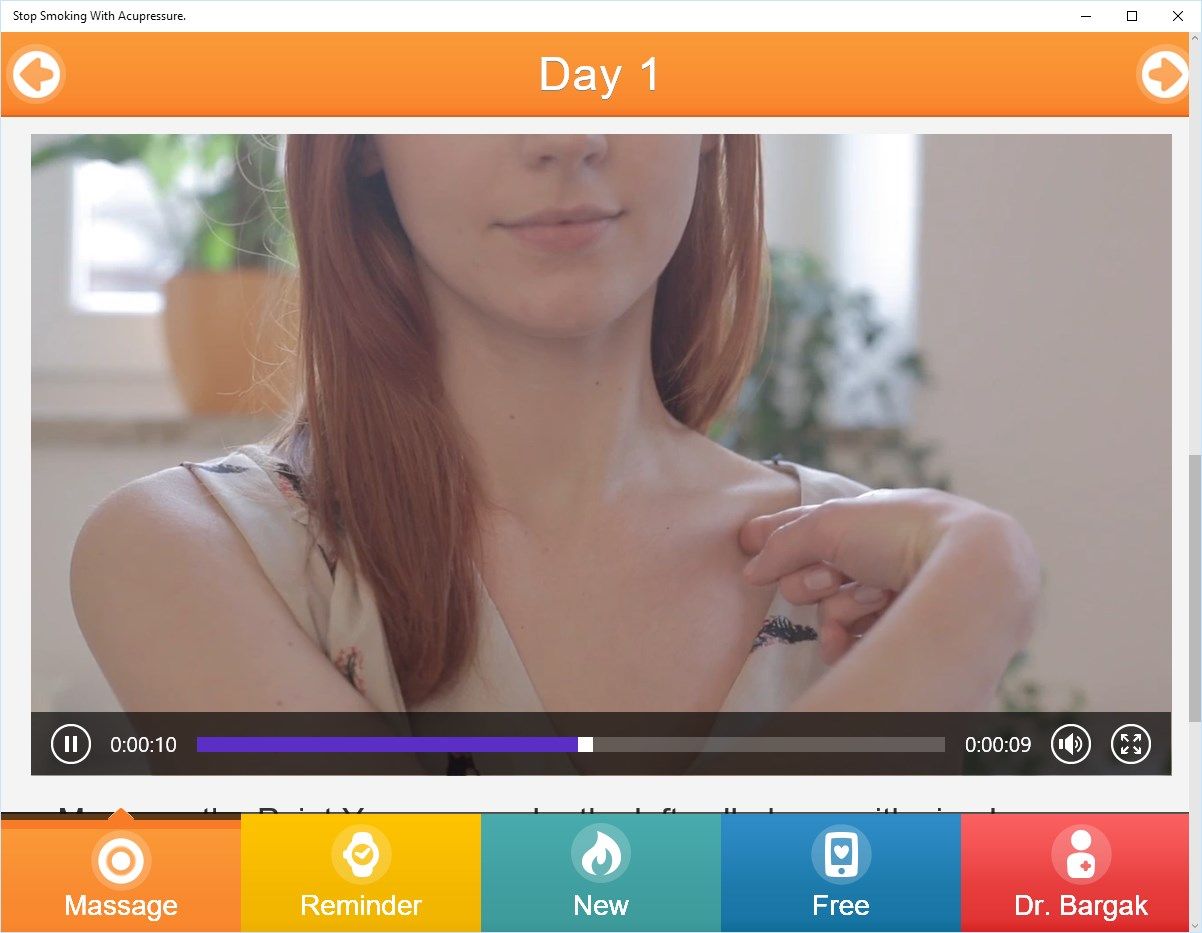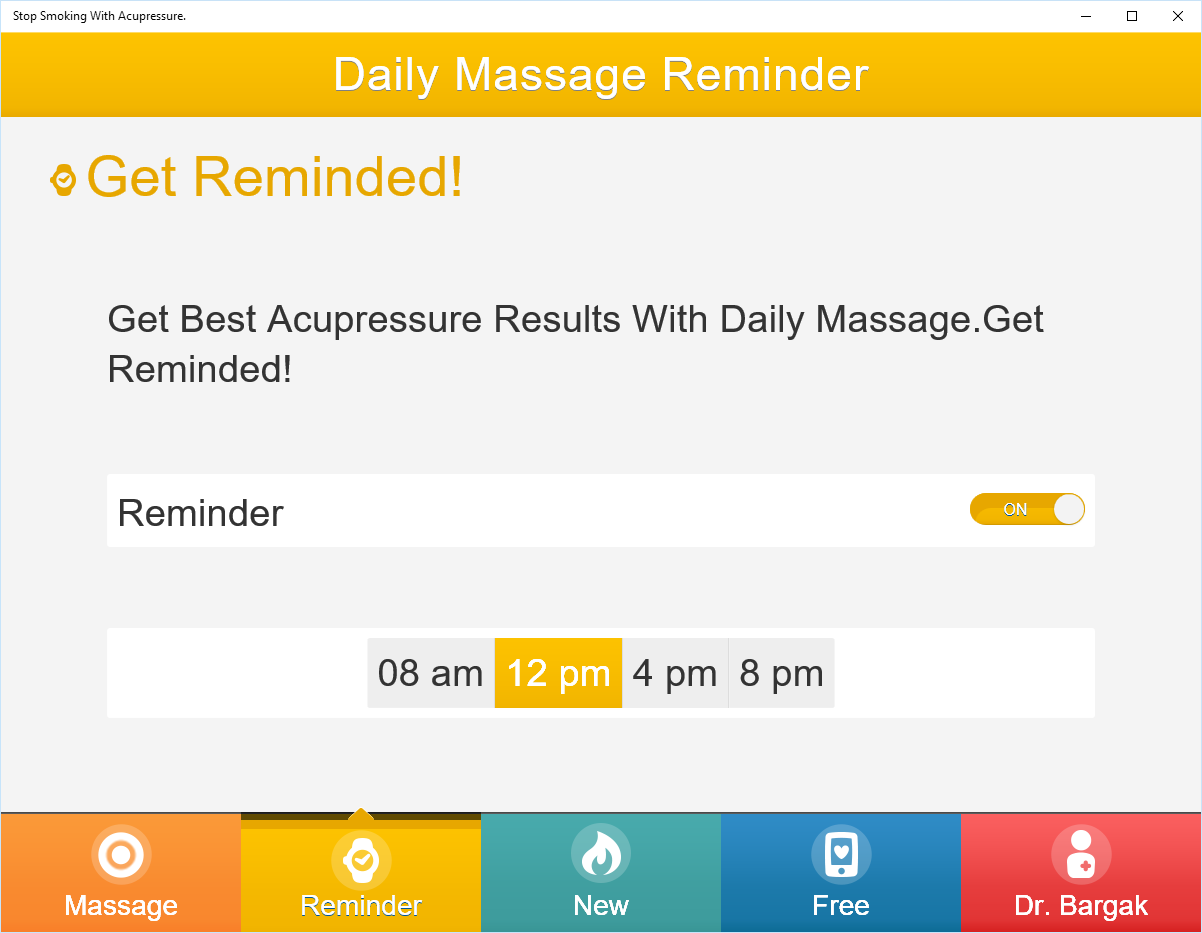 About Stop Smoking With Acupressure.
√ Stop Smoking Instantly without Medications using Traditional Chinese Massage Points
√ Easily find the right Massage Points with simple Full HD Videoclips and Photos in the App
√ Never forget a Massage with a built-in Reminder!
"In short, it [Acupressure] provides maximum benefits without the dangerous side effects associated with many of the approaches of conventional medicine."
-William Michael Cargile, B.S., D.C., F.I.A.C.A., Chairman of Research for the American Association of Acupuncture and Oriental Medicine
The No-Smoking-Acupressure is perfectly suitable for you with these immediate benefits:
√ You do not need to spend time visiting a doctor.
√ You do not need to spend a considerable amount of money.
√ There is no danger of being hurt or hurt your child, infected or experiencing pain.
√ You massage the points gently with your own finger.
Here is what you can get from the App right now to make your skin look beautiful:
→ Get an easy-to-find massage point each day for the next 10 days
→ Get an overall order of the points personally developed by me to maximize the treatment effect
→ Get reminded every day in order not to miss any massage to maximize the treatment effect
With the massage points you will be able to:
→ resolve your dependence on tobacco
→ change your sense of smell and taste
→ adapt to life without tobacco
"With the App, I could significantly reduce my dependence on tobacco within days after the start of the self-treatment! A couple of weeks into the treatment I was able to quit smoking and never looked back since!"
-Mrs. Mueller, Manager at BMW
The app works also without internet connection (on the plane, abroad etc.)
Have Fun!
Your Dr. Bargak
Have some questions? Feel free to get in touch:
Key features