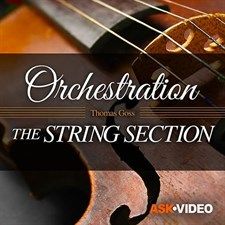 The String Section Course for Orchestration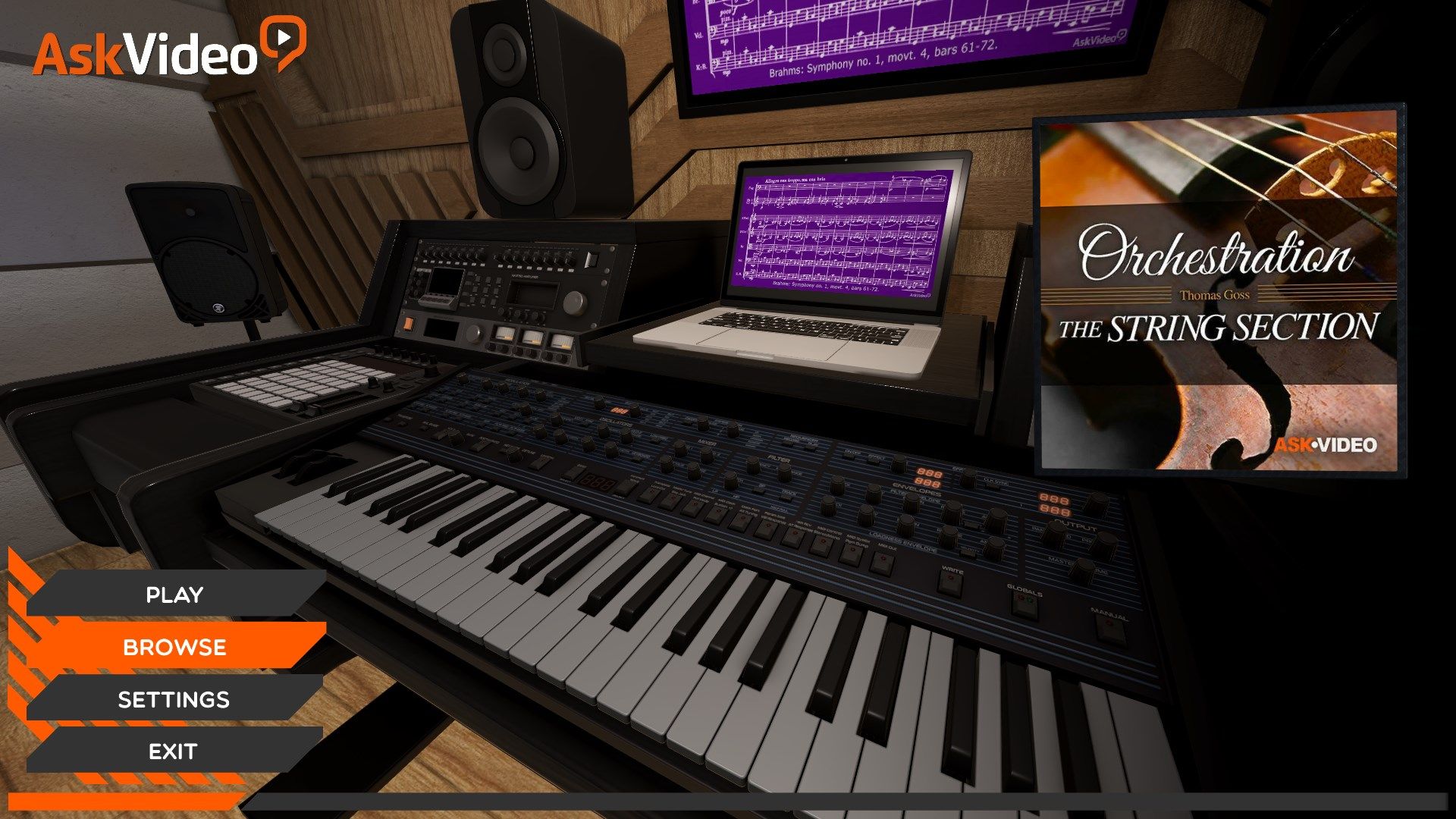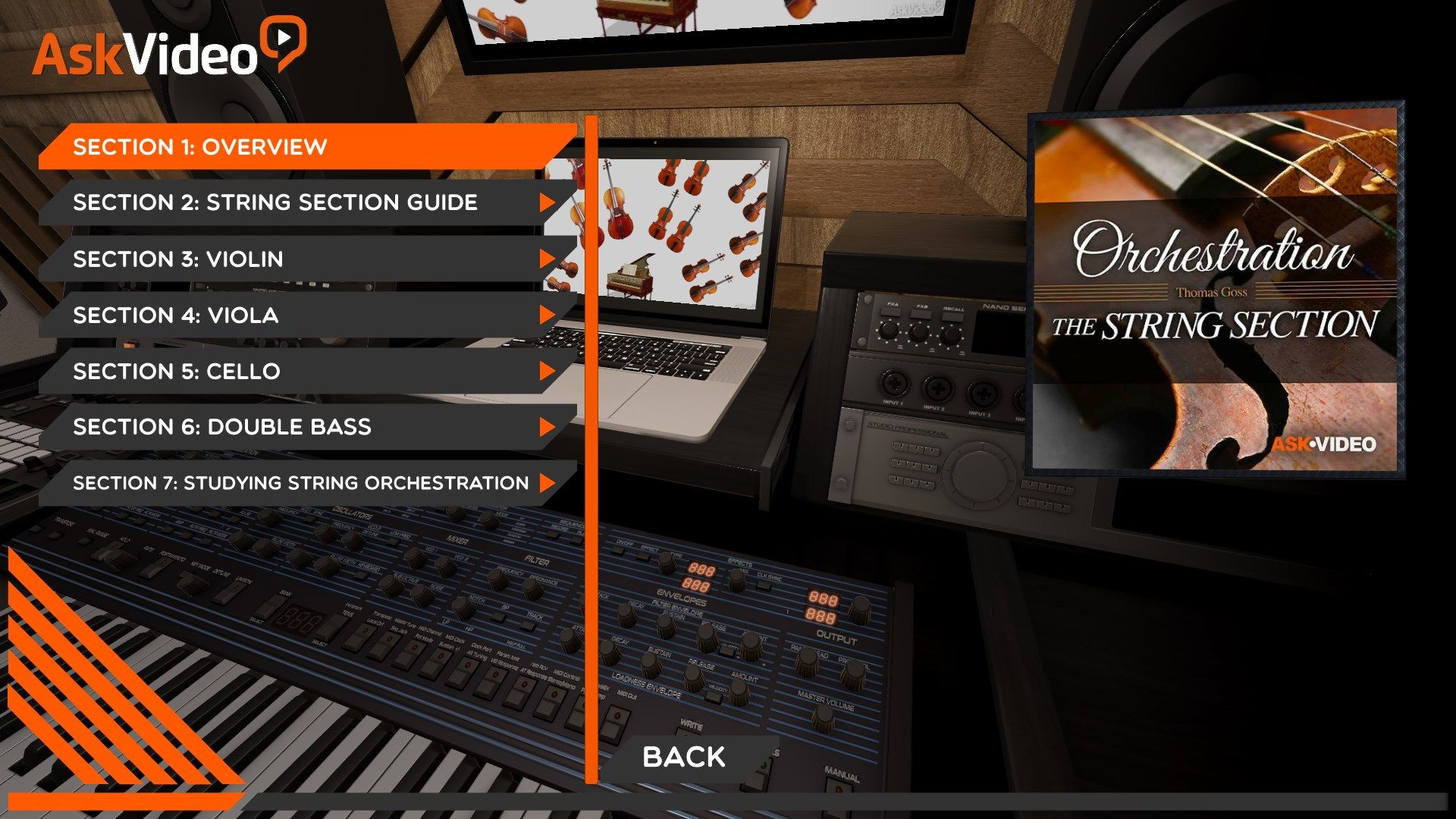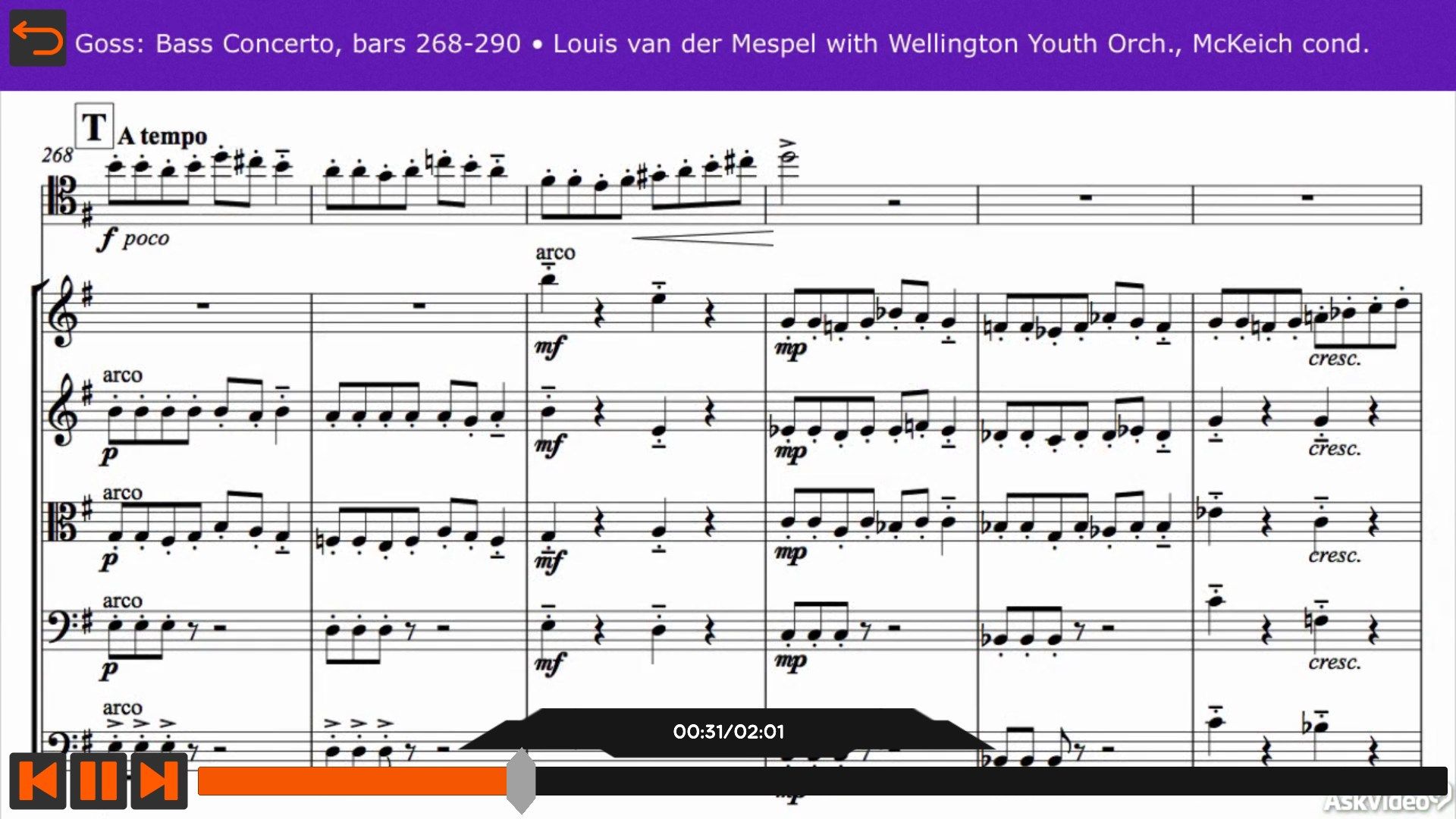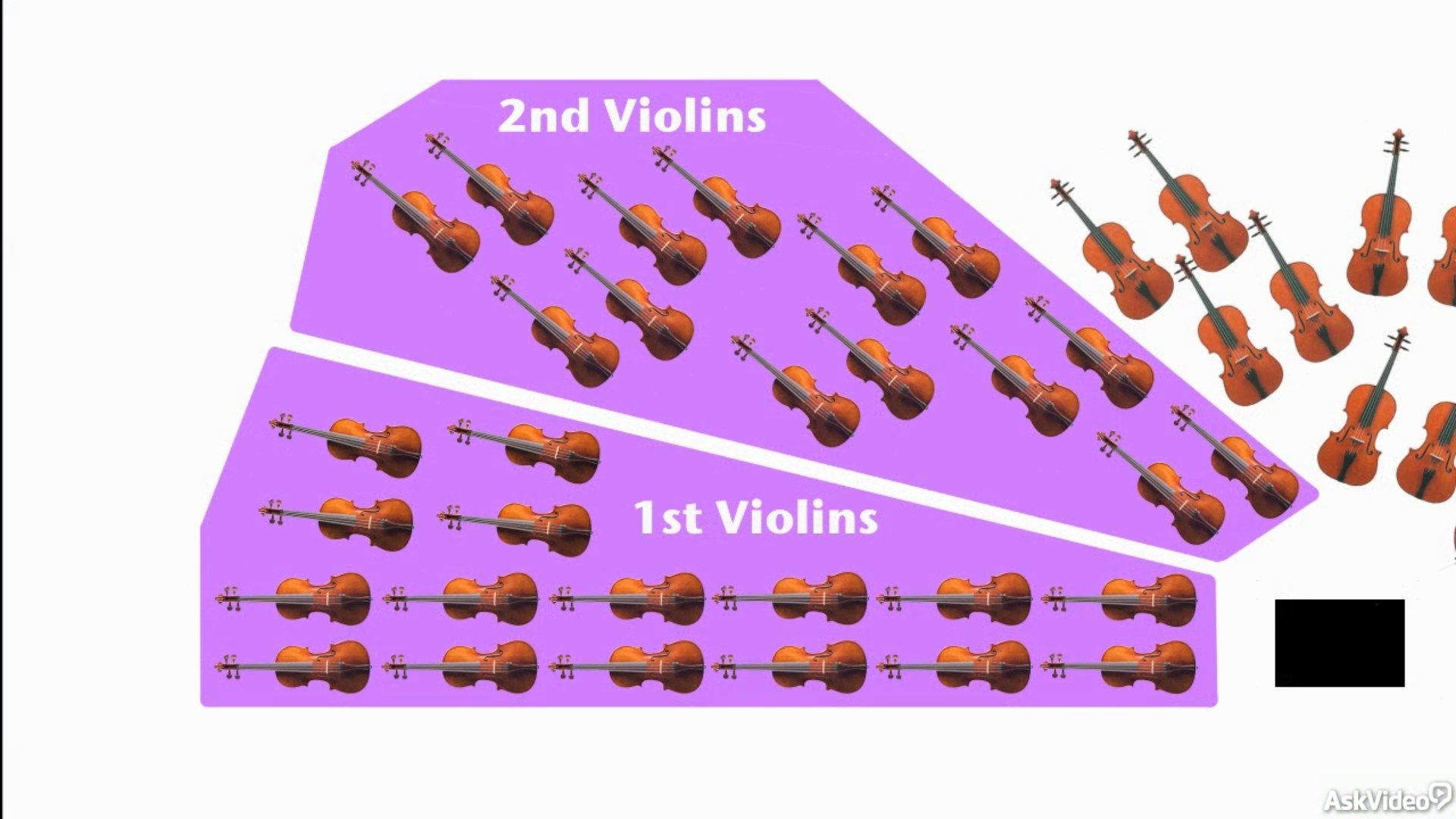 About The String Section Course for Orchestration
The orchestrator is, perhaps, the most highly skilled craftsman in the music business. They work hand-in-hand with all the greatest film and game composers to create the sound, mood and energy that drives the emotion and feel in any musical and theatrical situation.
In this course, Thomas Goss, teaches you everything you need to know to orchestrate for the largest section in any orchestra: the strings. He takes you on a 3+ hour, 38-tutorial journey that covers every aspect of writing and orchestrating for this powerful symphonic ensemble.
The first half of this course is dedicated to an in-depth guide to the string section. This is where you learn the concepts and mechanics that apply to all the strings as a whole. Thomas explains the articulations, bowing mechanics, section techniques with numerous examples from live symphony orchestras and videos of individual players demonstrating each technique in the orchestrator's toolbox.
From there Thomas introduces each string section-the violins, violas, celli and double basses-and explains each group's range, character and sonic role. This is where you get to know the different sections intimately, with their strengths (and limitations) and learn how they fuse to become "The Strings."
Included in this course is Thomas' custom PDF guide, "Studying String Orchestration" which you can download via the Resource file link on the course's product page.
So join Thomas on this extraordinary symphonic journey and see how this course will inspire you to compose, arrange and orchestrate for strings!
Key features
Featuring our industry specialist trainer, Thomas Gross!

This course on The String Section will show you everything you need to know!

Including a fully interactive interface!

With 38 videos, and 3 hours and 5 minutes of valuable reference material!

So if you're looking to learn Orchestration Strings, look no further...

This Ask.Video course is the best and fastest way to learn it !