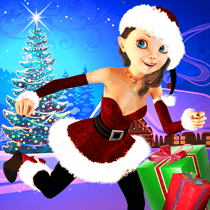 Super Gift Girl Adventure Game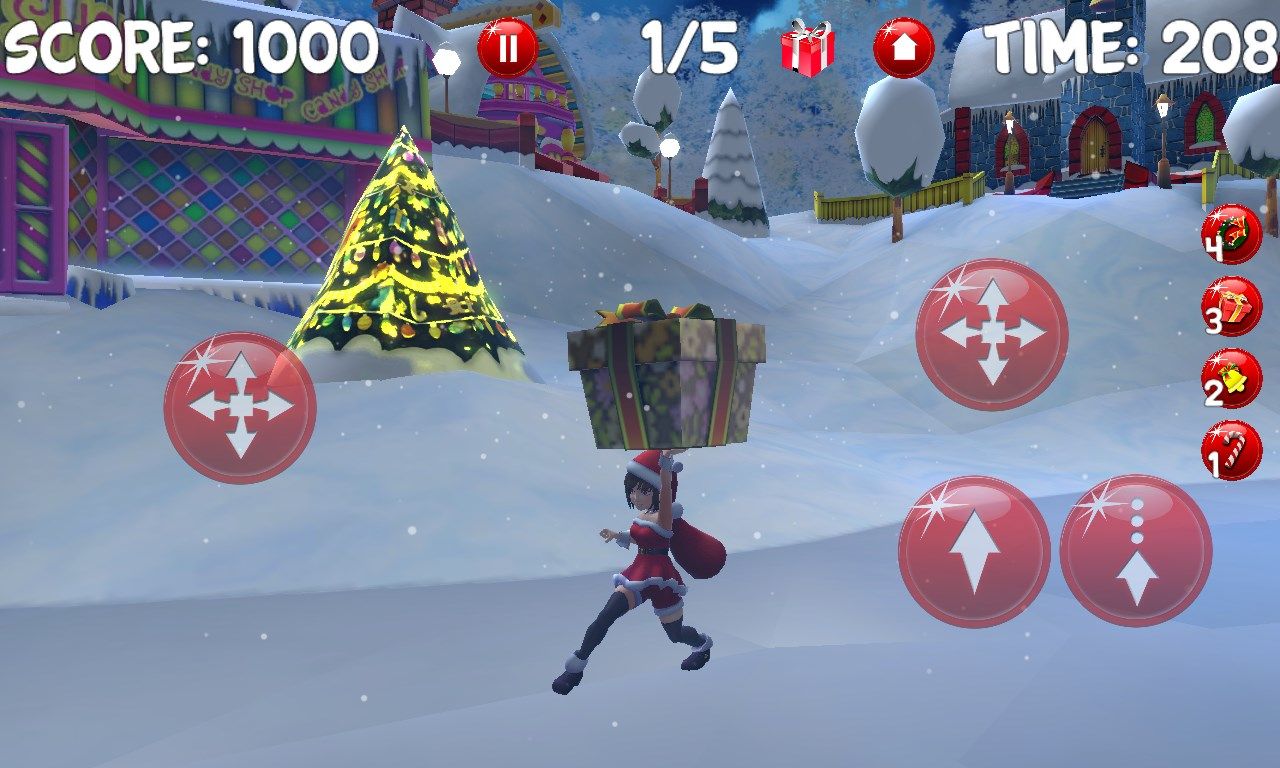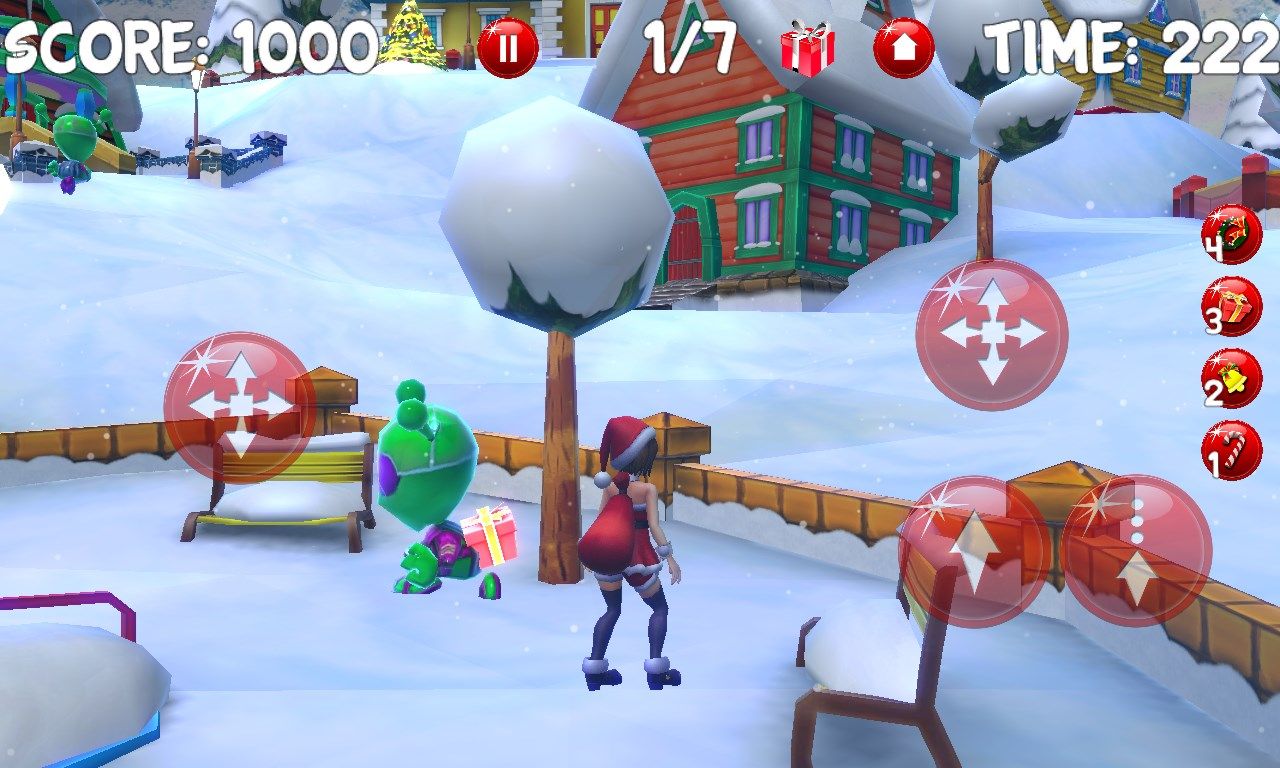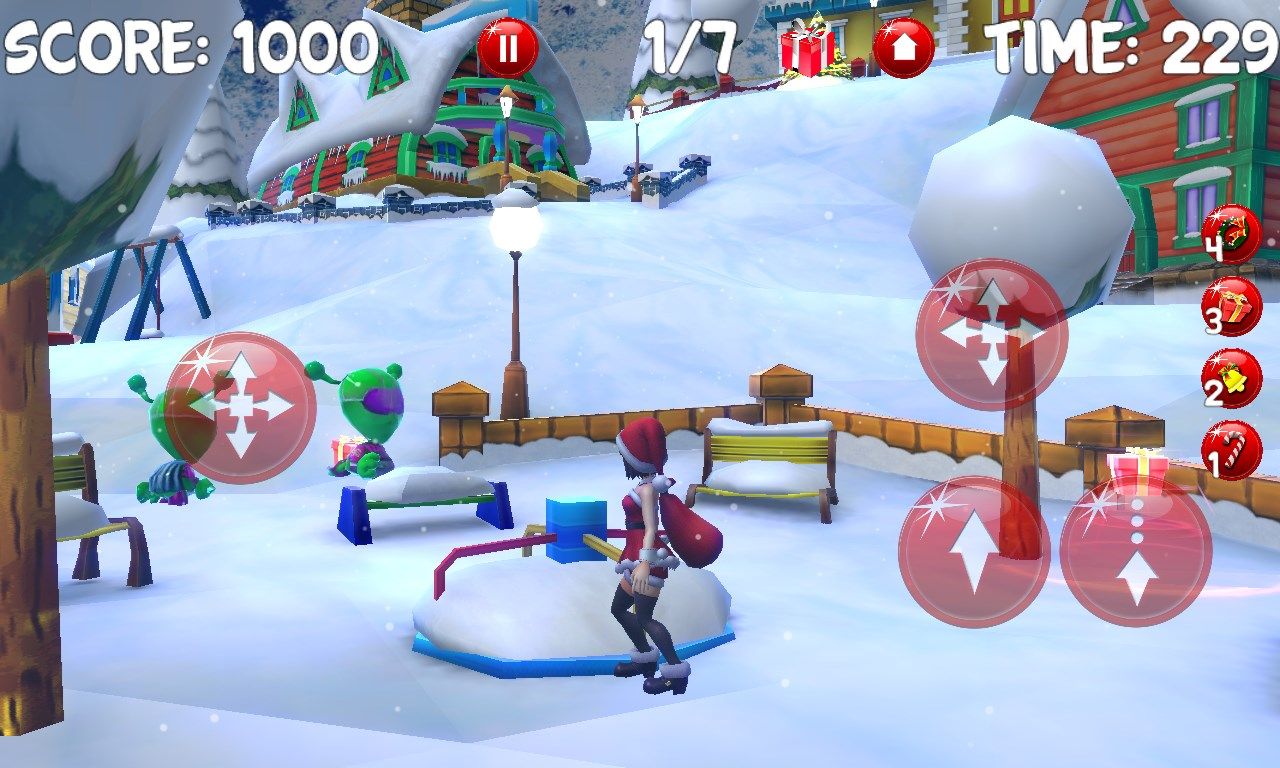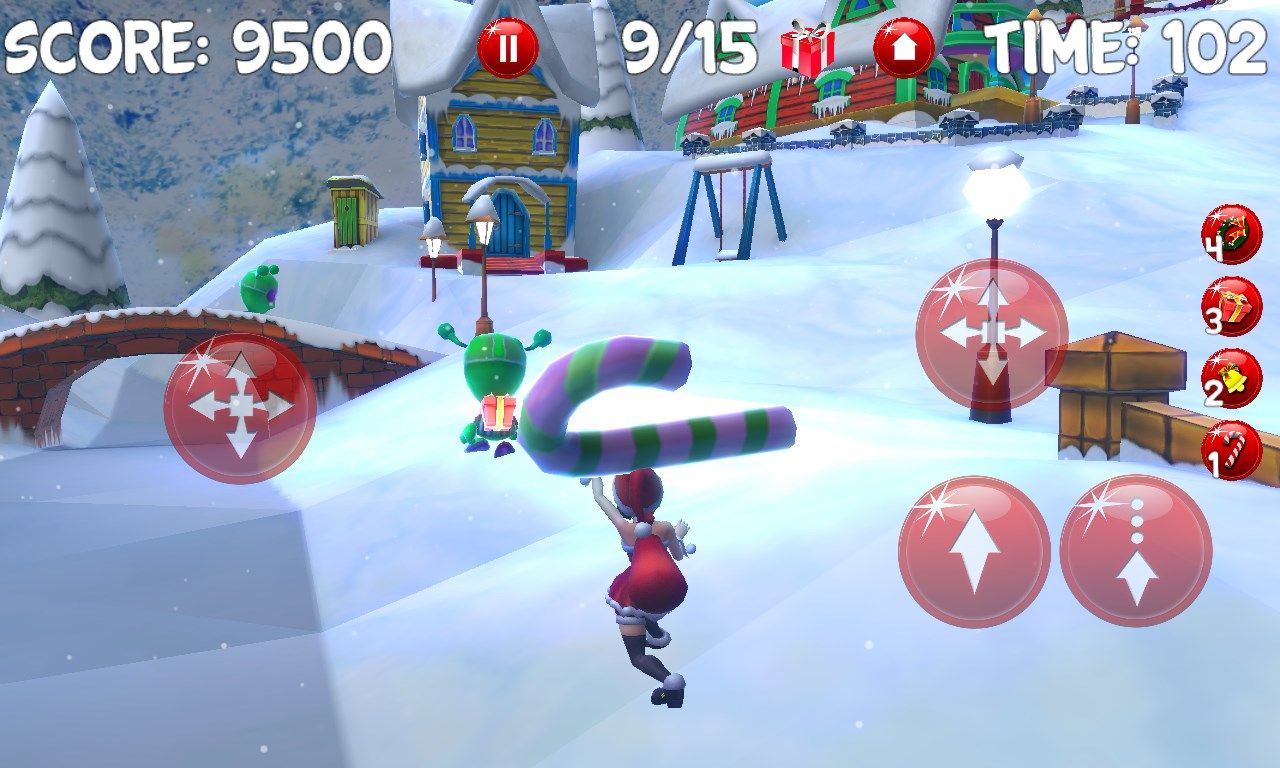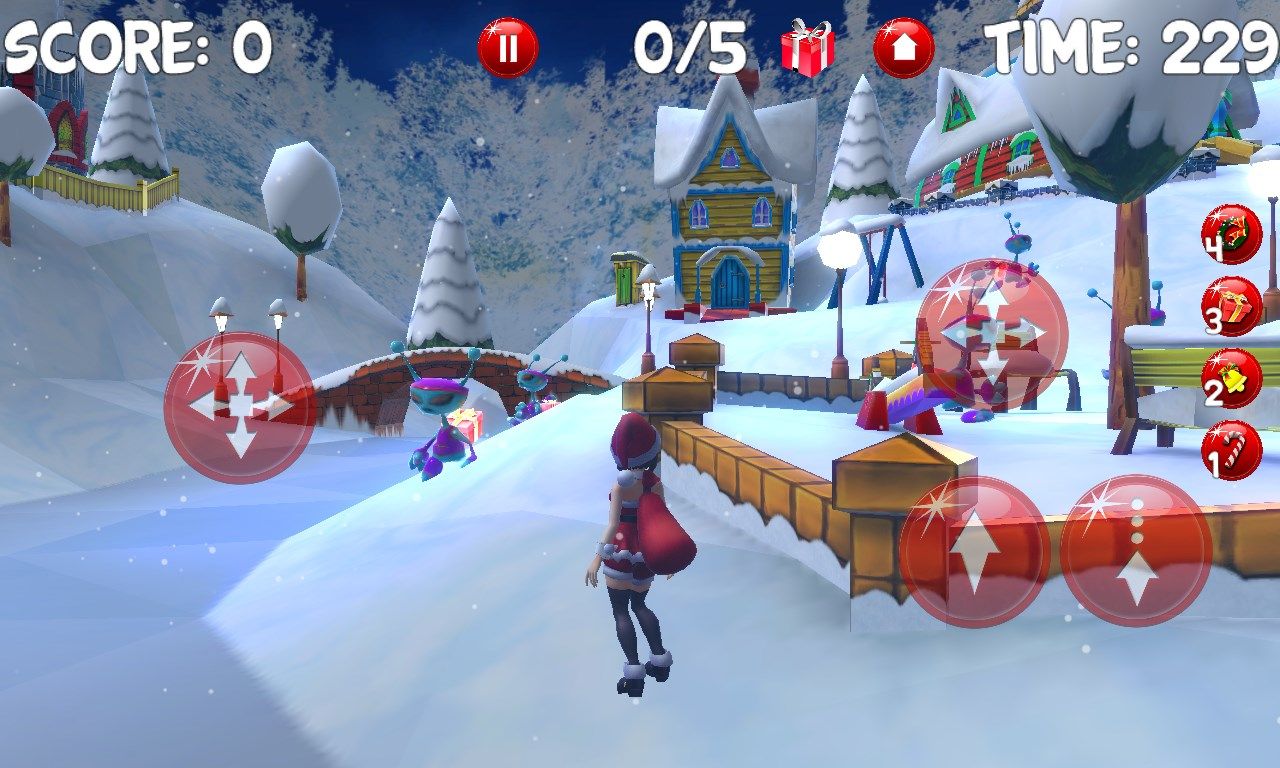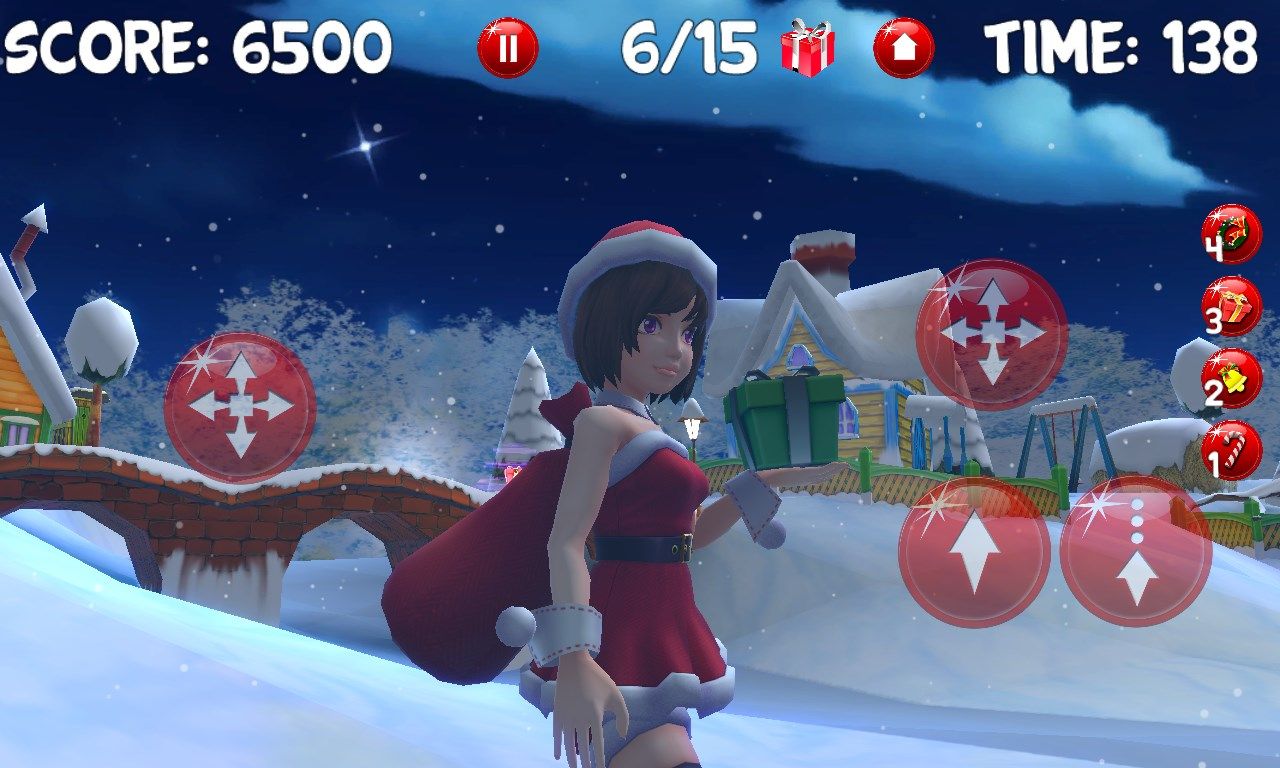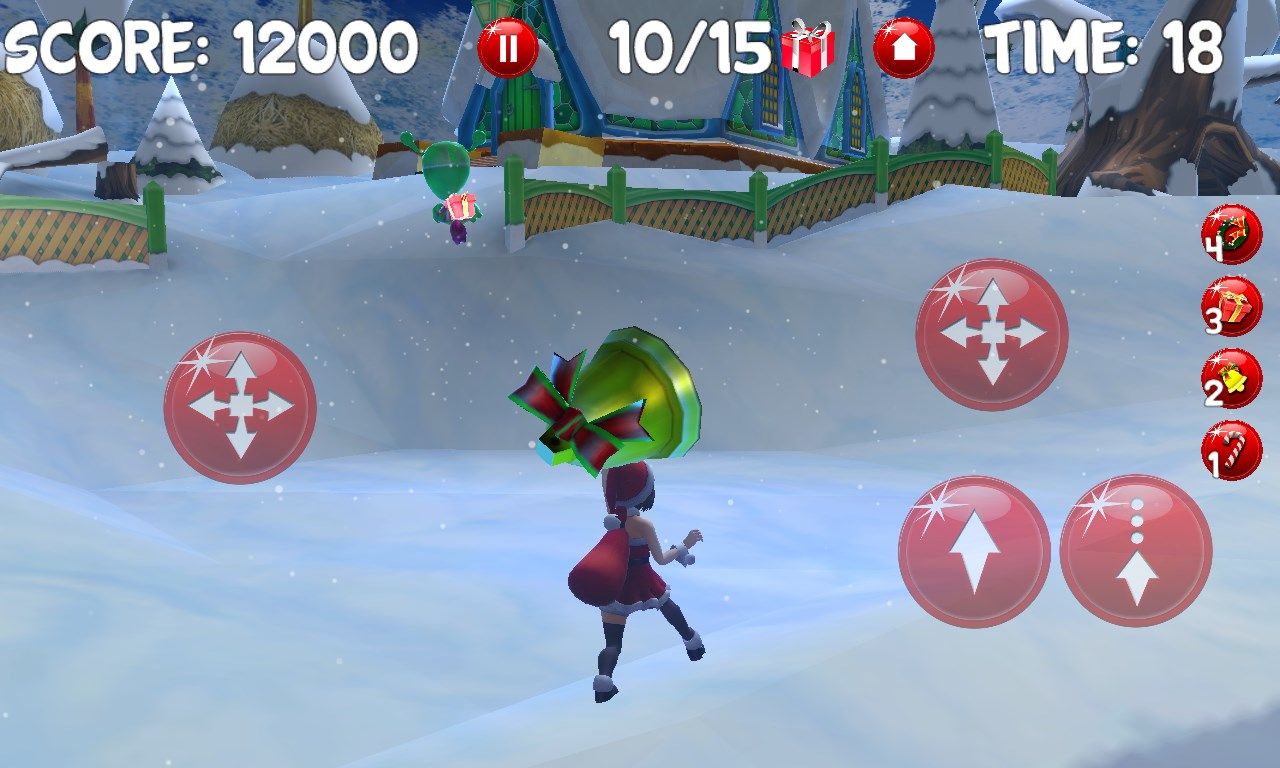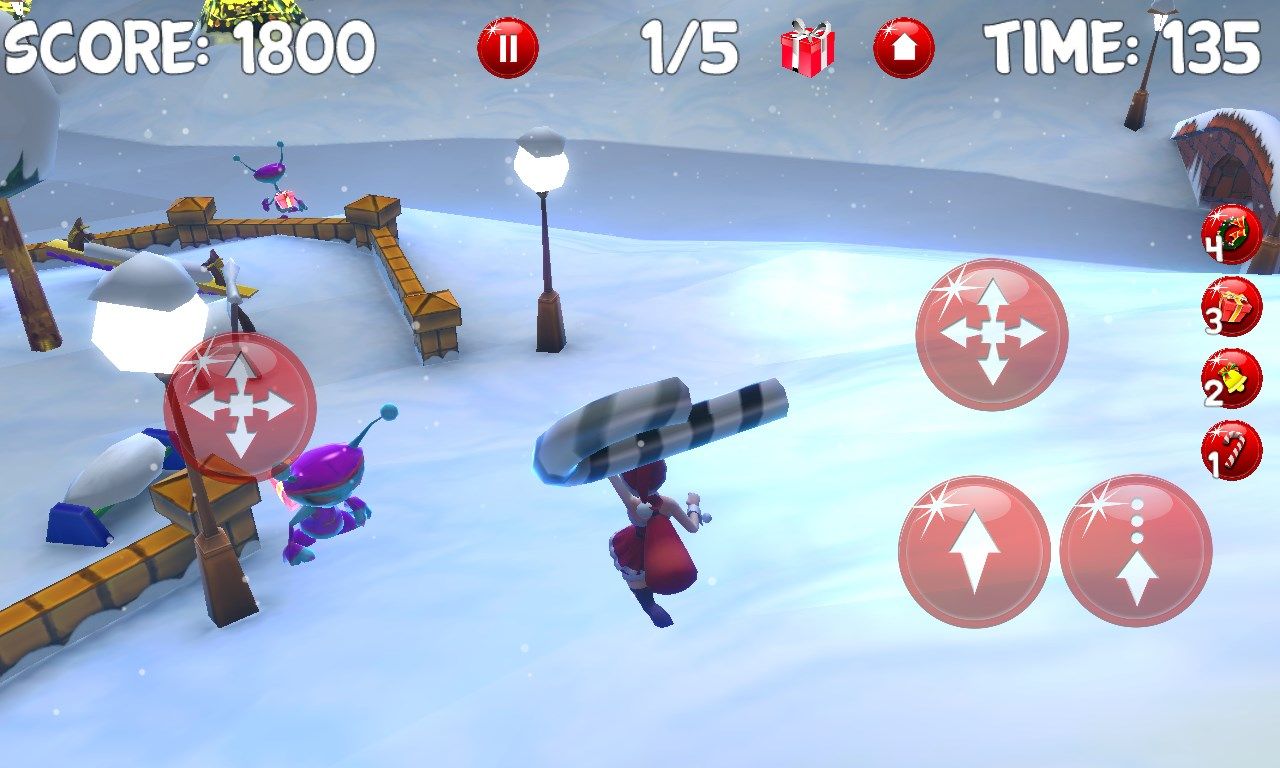 About Super Gift Girl Adventure Game
Christmas is coming and some new type of alien Greench arrived in the snowy village to ruin the feast days. The aliens are after the Christmas presents and will do everything in their power to steal them from the different homes.
Fortunately Santa Claus has sent his personal assistant to guard over the village and the Christmas spirit.
Your task will be to guide Santa's assistant around the village and recollect all the stolen gifts.
Try to stop the alien invasion by all means. Use all the special powers and weapons to your disposal to reach your target save Christmas.
Features:
Wonderful high-resolution graphics
Simple controls
Easy and fun to play
Nice background music & sounds
How to Play:
Use the two control buttons to run around and look for the gifts
Choose one of the 4 weapons to stop the clumsy aliens:
Christmas wreath: Prevents the aliens from fleeing (escaping)
Gift bomb: It will kill the aliens with one blast
The Bell: If you throw it will attract all the aliens that are close by on the spot where you have thrown the bell.
Candy Stick: If you shoot the candy it will kill the alien
To throw quickly just press on the fire button
!!! Useful advice: Keep the finger pressed on the fire (shooting) button for some seconds to make the size and power the chosen weapon bigger!!!
Fight the aliens and become the new Christmas hero.
Key features
Wonderful high-resolution graphics

Use the two control buttons to run around and look for the gifts

Use the arrows to move if you are using a PC

4 weapons to stop the clumsy aliens: Gift bomb, Christmas wreath, The Bell, Candy Stick

To throw quickly just press on the fire button (or left click with the mouse)