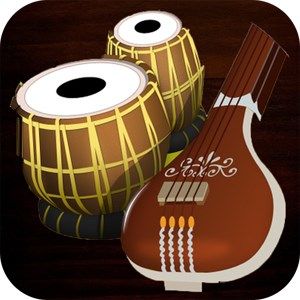 Tanpura - Indian Drone Instrument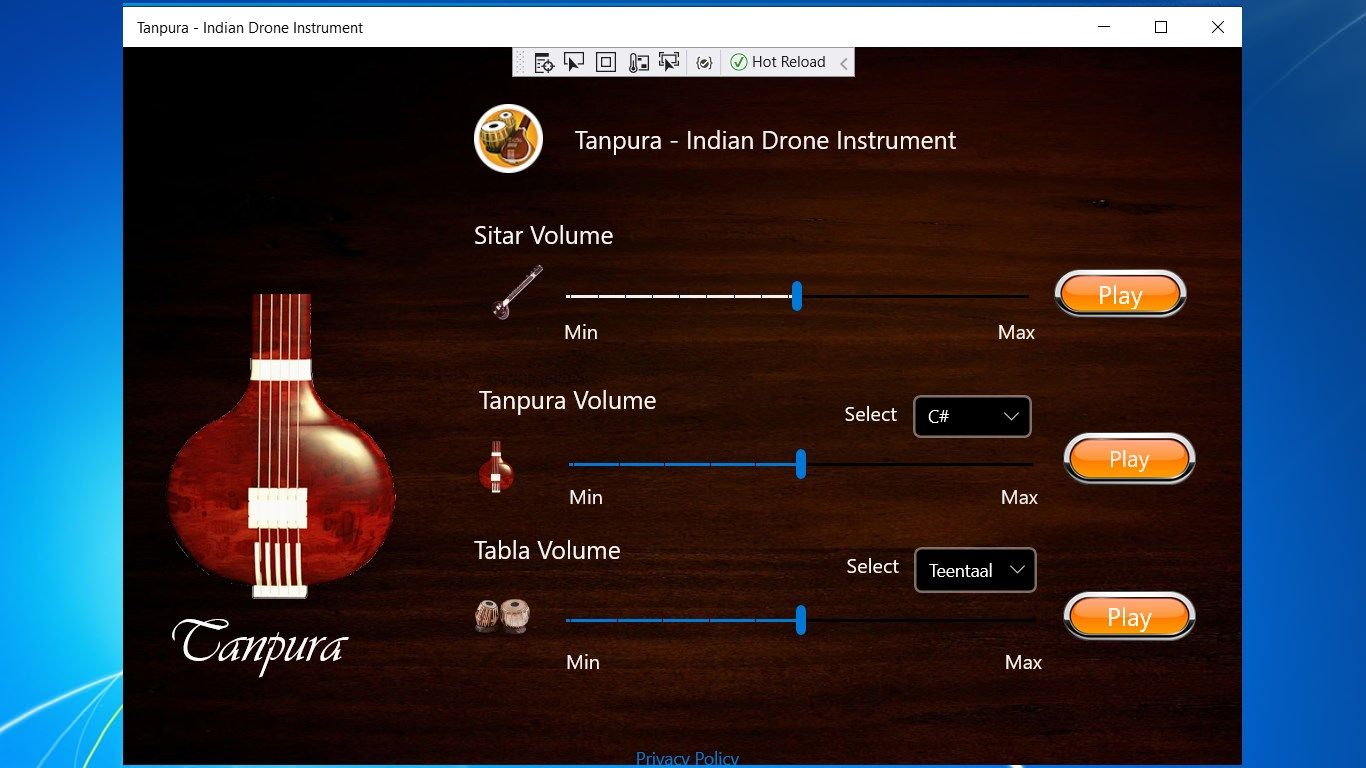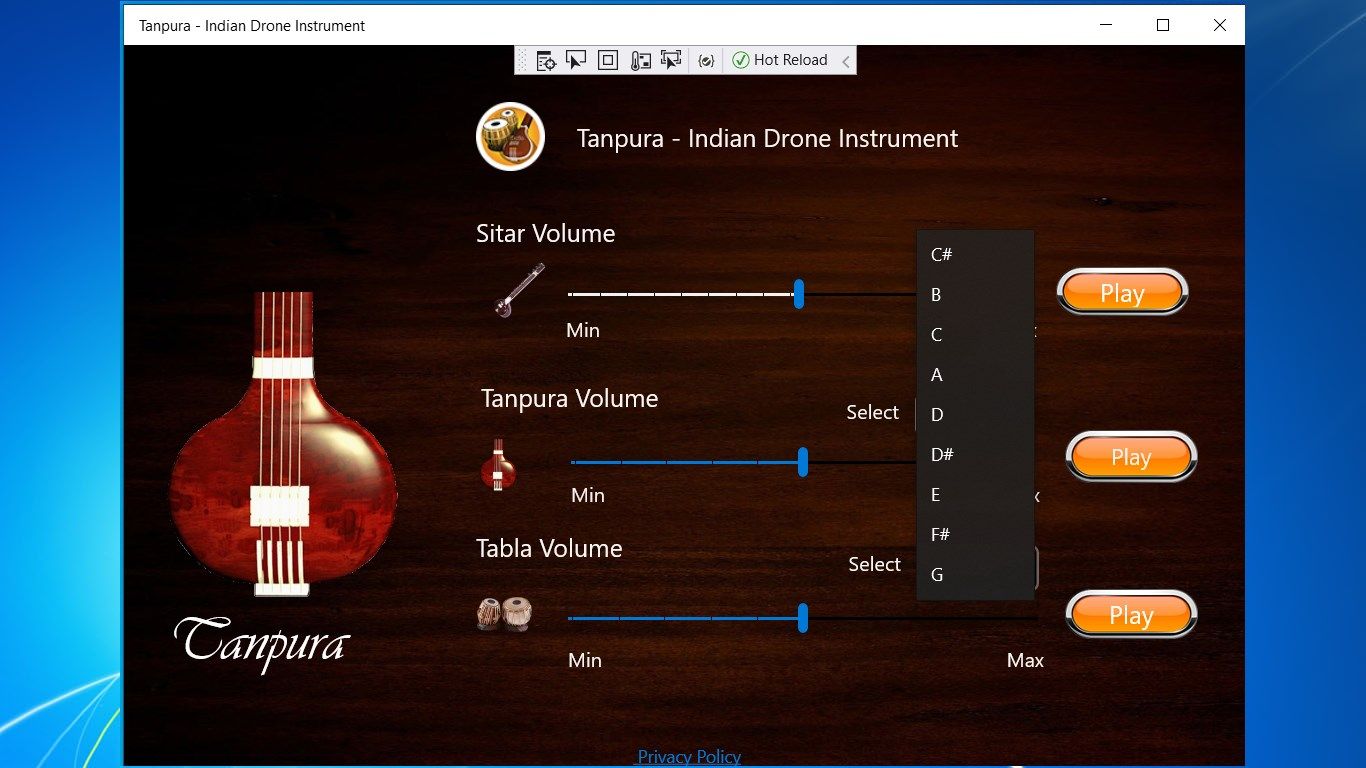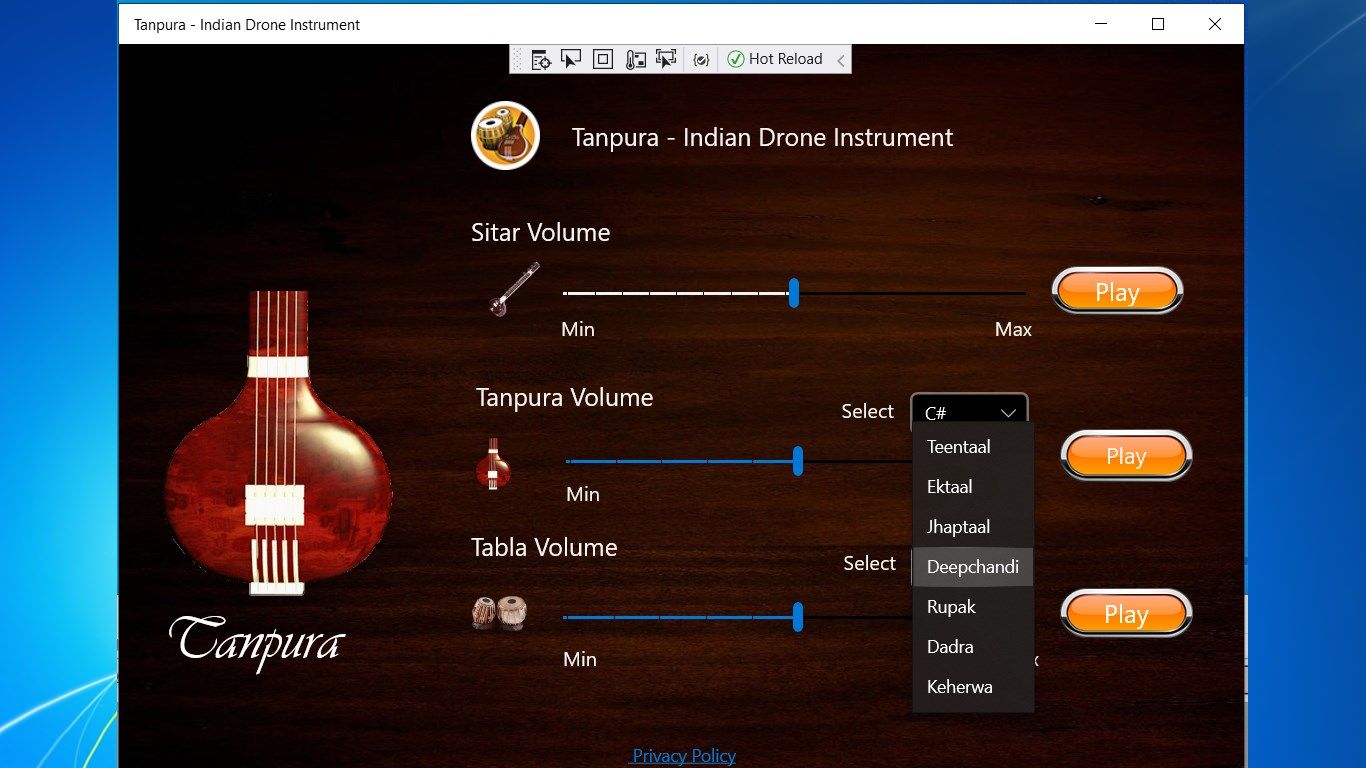 About Tanpura - Indian Drone Instrument
All musicians, professional or amateur, experts or beginners, need Tanpura or Shruti box for the practice and performance of Indian music. Though sometimes people prefer Shruti box or electronic Tanpura for the ease of use and convenience, it is well known that there is no real substitute for the beautiful resonating sound of a real Tanpura.
Leveraging years of experience with music, signal processing and developing professional quality mobile applications, we have created with passion, this Tanpura professional application.
The application has been designed and carefully tuned to accurately reproduce the sound of an original Tanpura instrument, including its beautiful tone, resonance and overtones. The professional instrument quality sounds of this application, simple but advanced customization options and professional level signal processing settings.
Tanpura string instrument is a software version of a Tanpura, Tabla & Sitar, this sitar-like instrument used in Indian classical music to play a drone sound throughout a musical performance.
Tanpura with Tabla & Sitar is an electronic Tanpura for Phone & Tablet. It provides beautiful & realistic sound. It is an Indian music app that combines a Tanpura/Swarmandal with Tabla Player & Sitar Player. It provides rhythmic and melodic accompaniment for music practice or just to jam along virtual musicians. Featured instruments are Tabla, Sitar, Swarmandal/Tanpura.
You can select to play one or all of them, and they will automatically synchronize together.
The Tabla Player support the deferent taal like : "Teentaal", "Ektaal", "Jhaptaal", "Deepchandi", "Rupak", "Dadra", "Keherwa" The first three (Teentaal, Ektaal and Jhaptaal) are very common in classical music, the next three (Deepchandi, Rupak and Dadra) are more common in semi-classical music, and the last one (Keherwa) is the life and soul of folk music.
The Tanpura Player Support Different Scales: The app supports different Tanpura scales ranging from "A", "B", "C", "C#", "D", "D#", "E", "F", "F#".
The Tabla Player Support Different Tall:
1- Teentaal - 16 beats (4/4/4/4)
(dhaa dhin dhin dhaa / dhaa dhin dhin dhaa / dhaa tin tin taa/ taa dhin dhin dhaa)
2- Ektaal - 12 beats (2/2/2/2/2/2)
(dhin dhin / dhaage tirikiTa / tu naa / kat tin / dhaage tirikiTa / dhi naa)
3- Jhaptaal - 10 beats (2/3/2/3)
(dhi naa / dhi dhi naa / ti naa / dhi dhi naa)
4- Deepchandi - 14 beats (3/4/3/4)
(dhaa dhin (S) / dhaa dhaa tin (S) / taa tin (S) / dhaa dhaa dhin (S)
*(S) indicates a silent beat, where nothing is played.)
5- Rupak - 7 beats (3/2/2)
(ti ti naa / dhi naa / dhi naa)
6- Dadra - 6 beats (3/3)
(dhaa ge naa / dhaa ti naa)
7- Keherwa - 8 beats (4/4)
(dhaage nati naka dhina / dhage nati naka dhina)
Key features