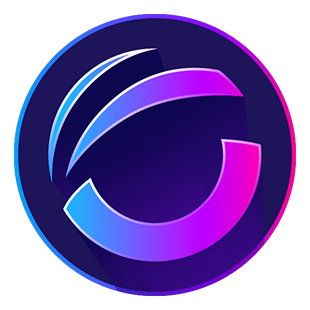 Telleport - Best Free VPN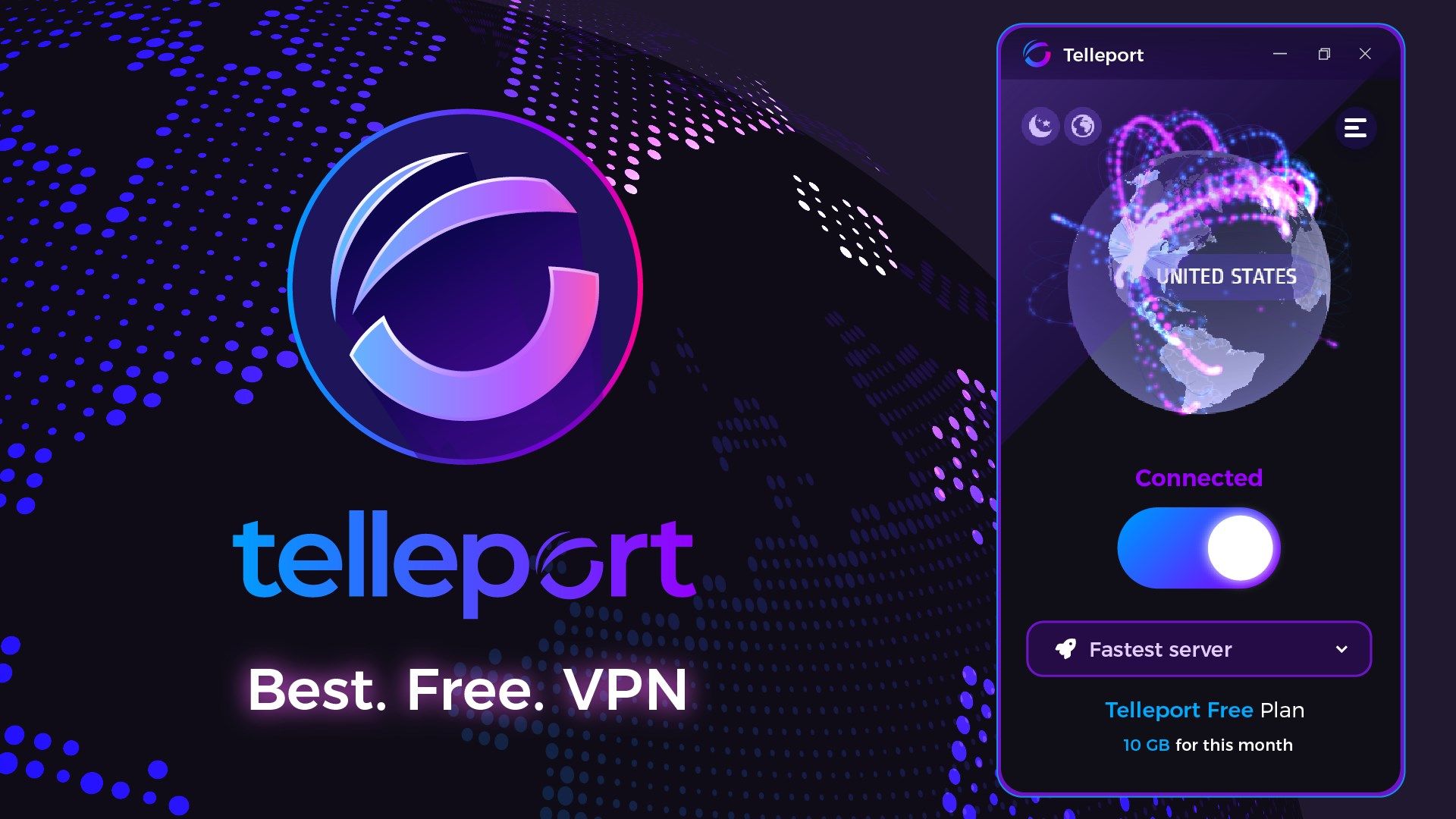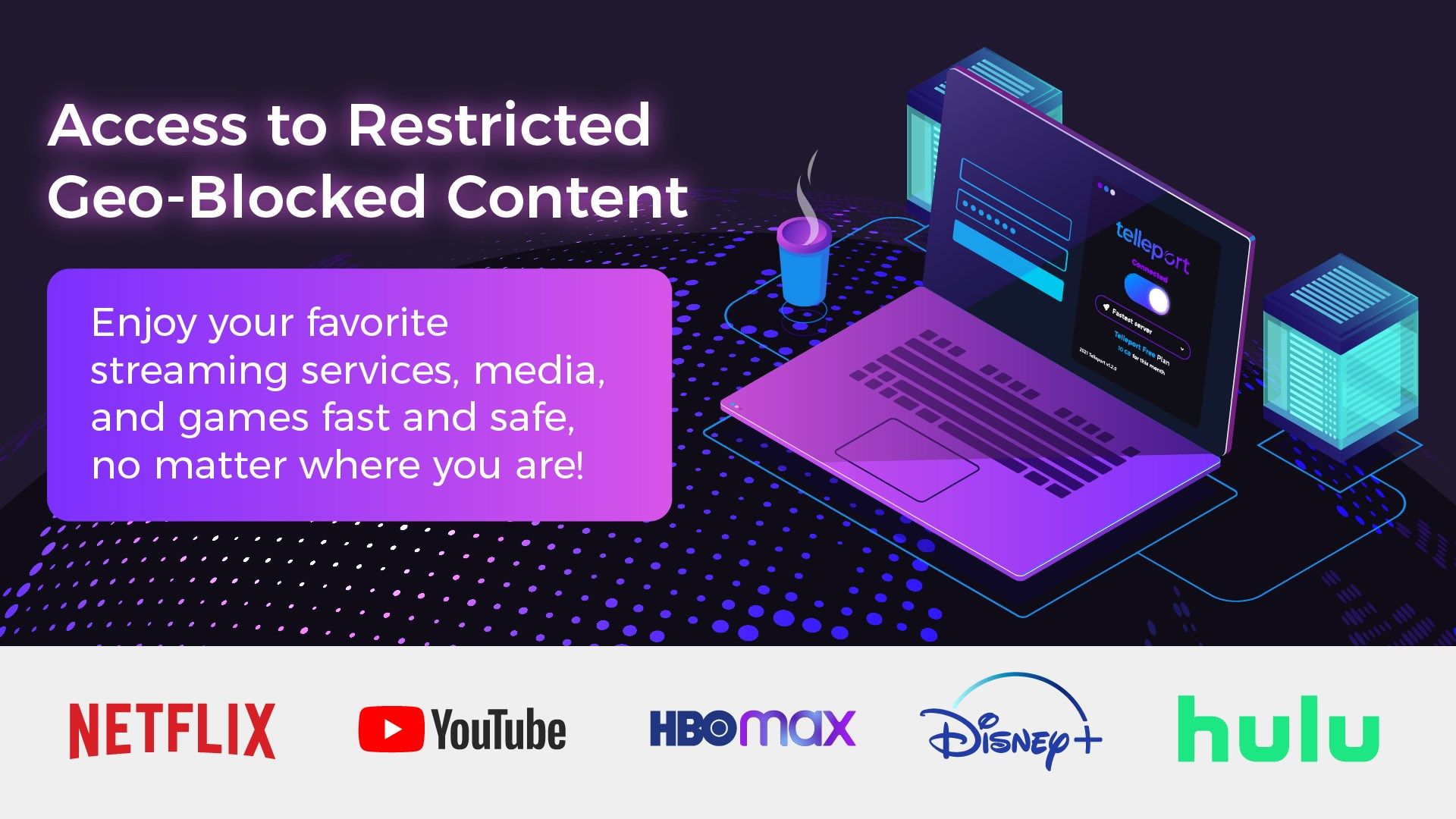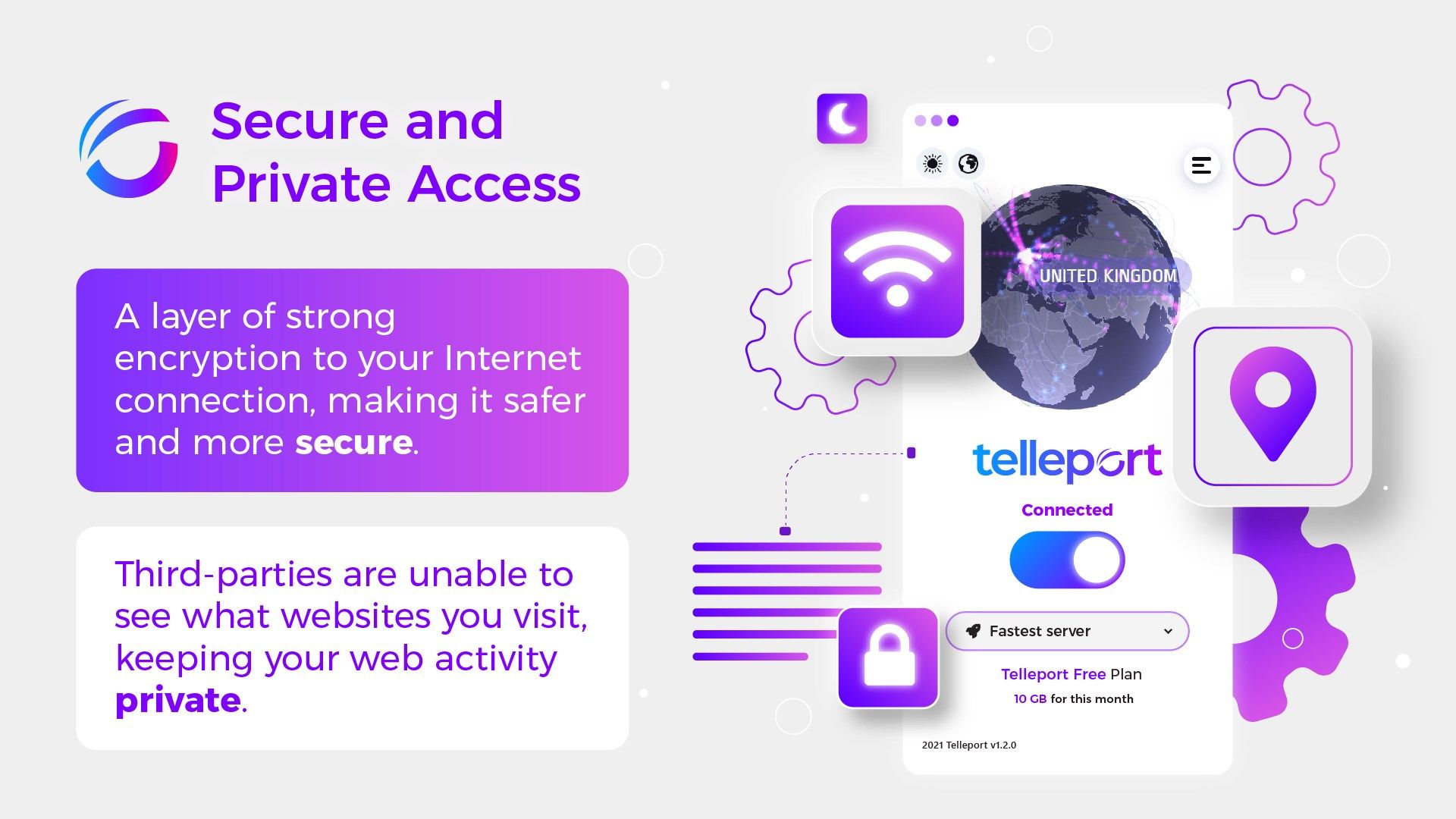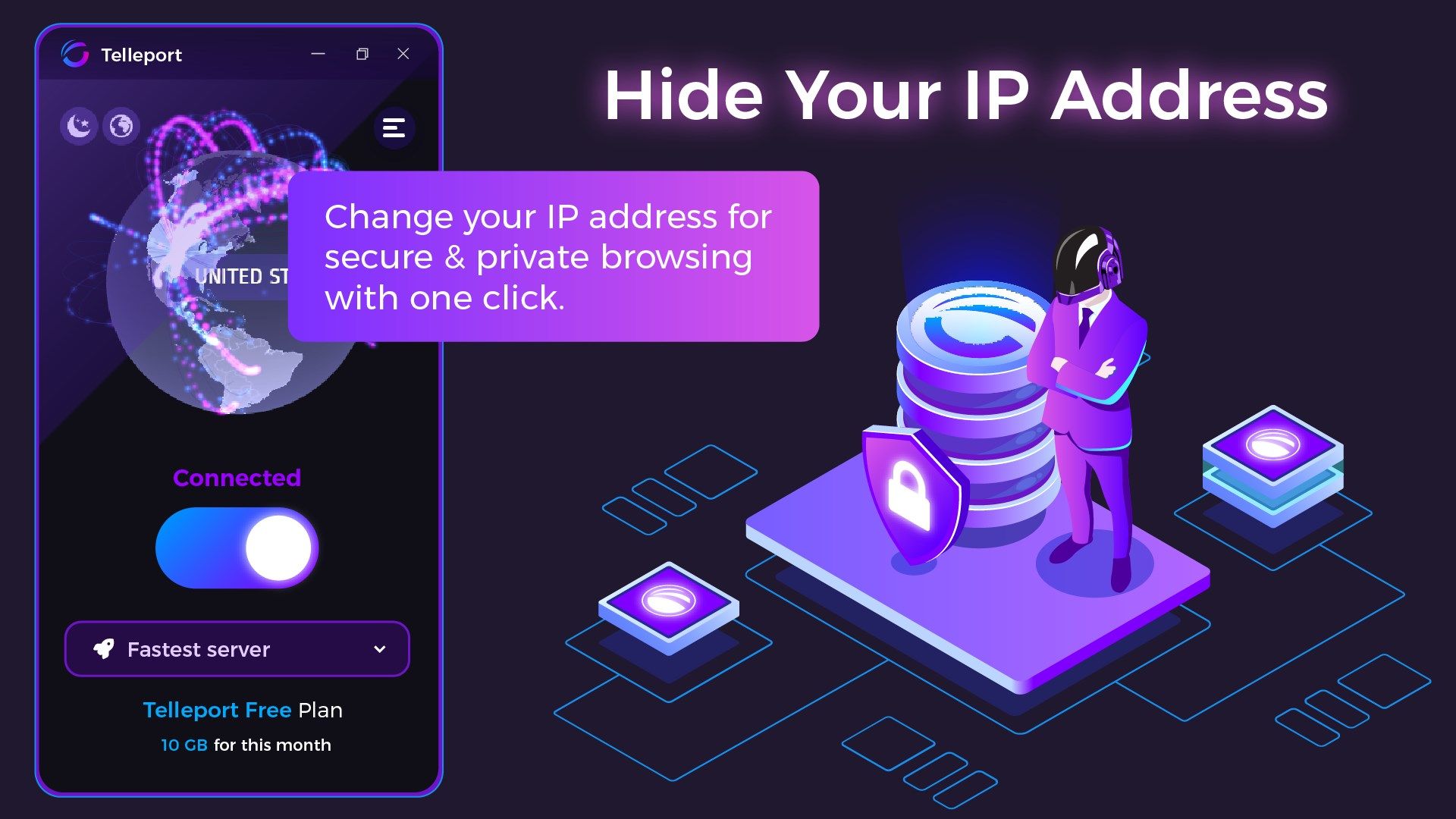 About Telleport - Best Free VPN
Flip the switch, and you're connected to the best free VPN out there - Telleport.
Secure and private access to restricted and geo-blocked content from around the world.
It takes just one click, and we have many locations to choose from.
Browse in full privacy without restrictions, bandwidth limits and ad-free. Get the best free VPN Services for Windows, Android and Chrome.
Stay safe online with our VPN app for Windows.
Why do you need Telleport VPN for Windows?
✔️ Telleport VPN provides a fast VPN connection through an encrypted channel between your PC and the target website, using secure VPN technology.
✔️ Unblock geo-restricted content.
Your IP is your digital location. Mask your IP address and access restricted content, blocked websites, messaging apps, and social media sites.
✔️ Next-generation Security with State-of-the-art Encryption.
Anyone who wants to snoop on your traffic will have a hard time getting past our military-grade 256bit encryption. Encrypt your browser traffic and protect your identity from trackers to enjoy maximum privacy and security.
✔️ Stay safe on public Wi-Fi hotspots
Some Wi-Fi hotspots can snoop on your traffic, track your data or let other web services discover your true IP address. Use Telleport VPN to secure your internet connection and get stuff done without worrying about your information being leaked.
✔️ Strict No-logs Policy For Your Privacy
Turn on your Telleport VPN and feel free to surf the web. We never monitor or collect any logs of your online activity. Simply because it's encrypted.
How do I enable VPN on Windows?
1. Install the Telleport VPN for Windows.
2. Sign-in your Telleport account.
3. Flip the switch and you're connected!
🚀 Premium Subscription
https://telleport.me/pricing
✔️ Unlimited VPN access
Stay connected to our secure VPN servers without any restrictions on bandwidth, data, or time.
✔️ Premium security features
Block websites and advertisers trackers from monitoring your web browsing activities with additional security features.
✔️ 24/7 customer service
Get help the moment you need it. Drop us an email or connect with one of our customer support agents via live chat.
Download, sign-in, and connect. That's it!
Learn more about Telleport:
https://telleport.me/
Privacy Policy: https://telleport.me/privacy-policy
Terms of Service: https://telleport.me/terms
Support: https://telleport.me/contacts
Follow us on:
Facebook: https://www.facebook.com/telleport.me
Twitter: https://twitter.com/TelleportVPN | @TelleportVPN
Instagram: https://www.instagram.com/telleport.me/
Pinterest: https://www.pinterest.com/TelleportVPN
Telegram: https://t.me/s/telleport_me
Copyright © Telleport LLC.
Key features
Unblock geo-restricted content

Stay safe on public Wi-Fi hotspots

Strict No-logs Policy For Your Privacy