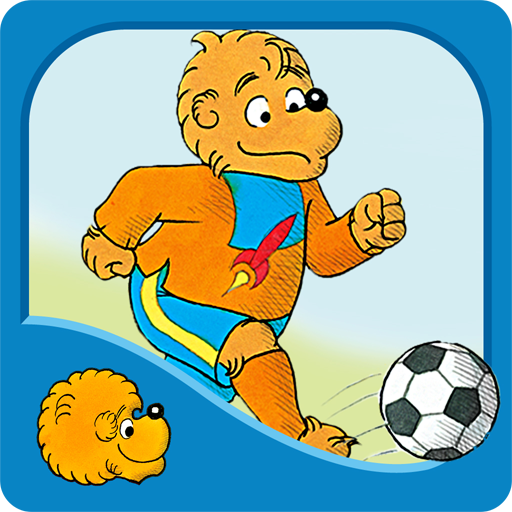 The Berenstain Bears Play a Good Game
App details
Product ID
XPFPKV7LWV6PS3
About The Berenstain Bears Play a Good Game
Join the Berenstain Bears in this interactive book app as Papa Bear coaches the cubs' soccer game! Explore pictures, learn new vocabulary, and follow along with three fun ways to read! When Coach Papa Bear wants the team to play fair but the other coach just wants to win, how will the cubs learn an important lesson about sportsmanship for young and old alike?
Explore the Story:
ENCOURAGE literacy skills with highlighted narration
- FOLLOW along with three fun ways to read!
LEARN new words by tapping pictures
PROFESSIONAL narration and custom sound effects
Designed for children ages 3-7
---
The Reviews Are In:
"I wholeheartedly recommend the Berenstain Bears e-book apps" - CNET
"Parents and kids are sure to enjoy these great new Berenstain Bear apps" - PadGadget
---
We'd Love To Hear From You!
Official Zondervan licensed app: www.zonderkidz.com
Key features
ENCOURAGE literacy skills with highlighted narration

FOLLOW along with three fun ways to read!

LEARN new words by tapping pictures

PROFESSIONAL narration and custom sound effects