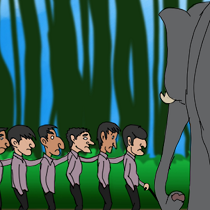 The Six Blind Men and the Elephant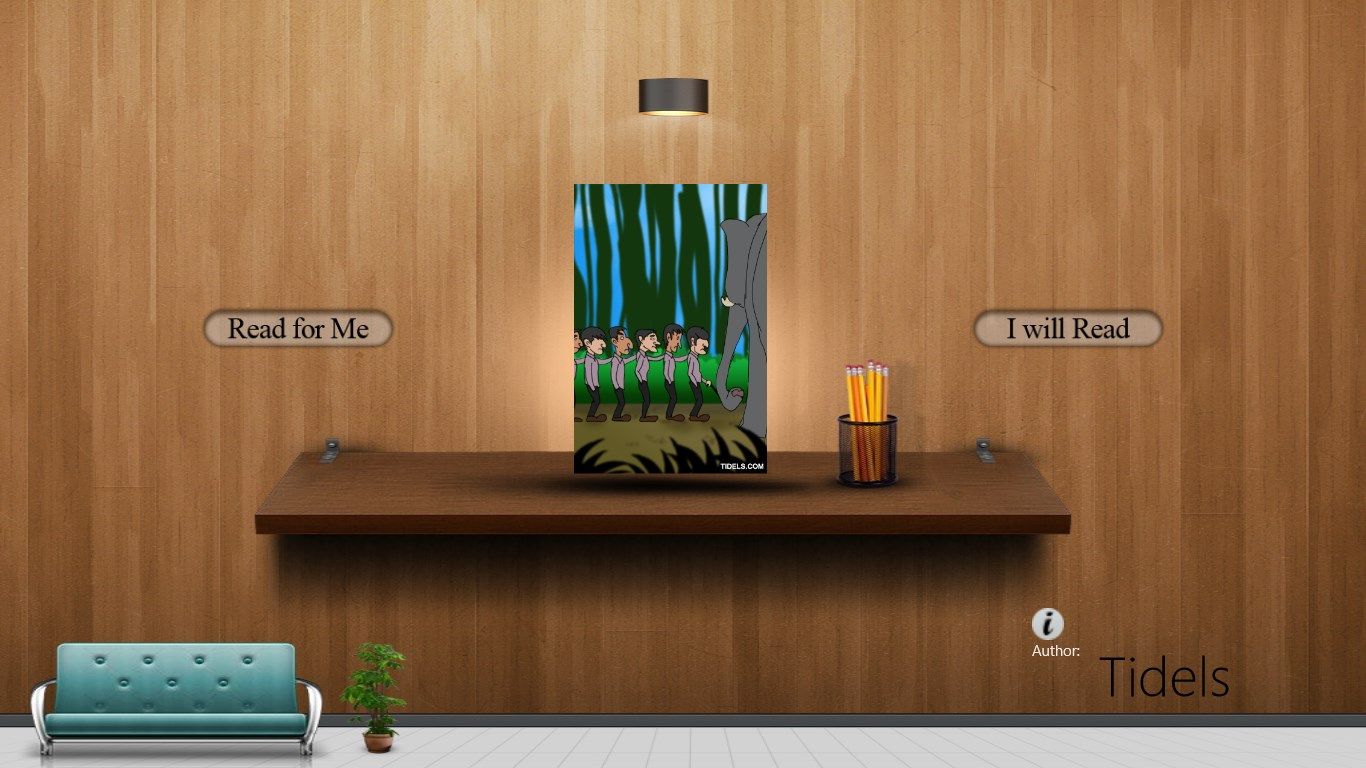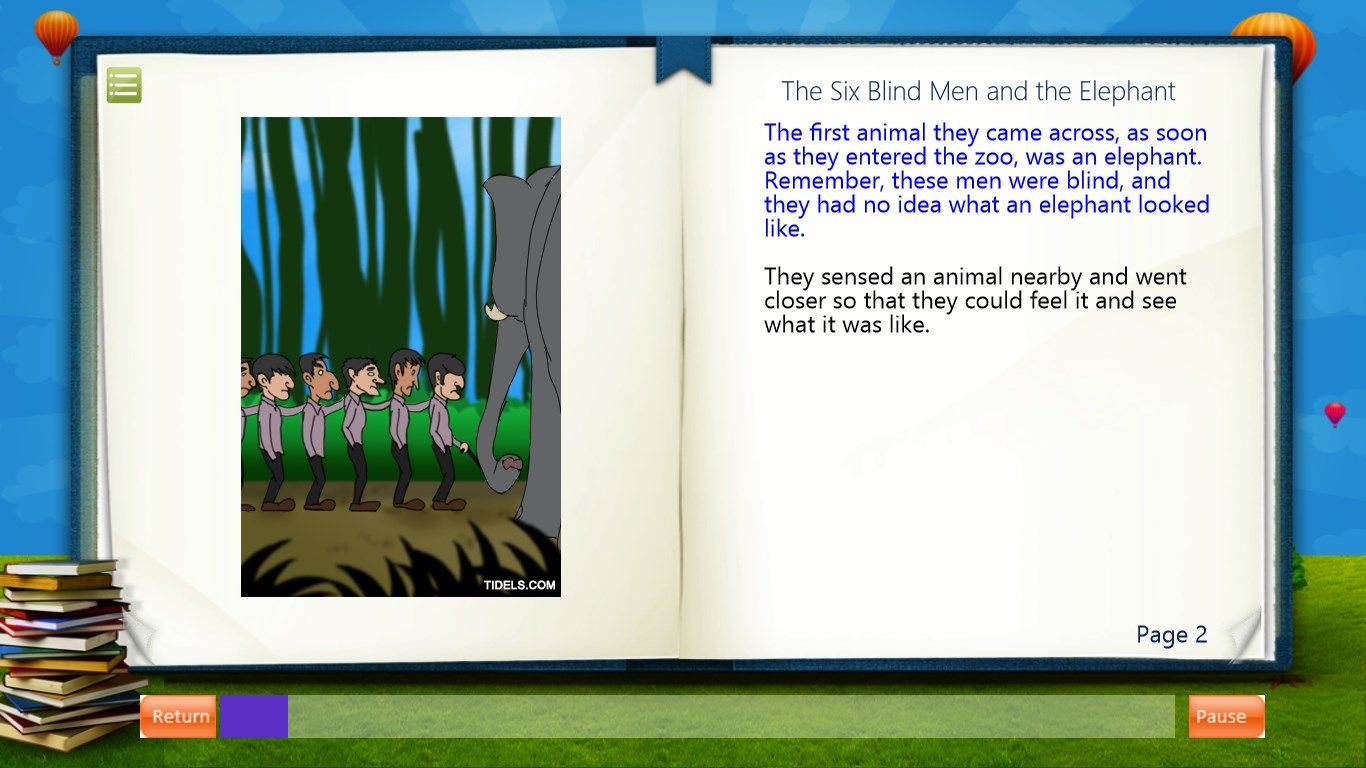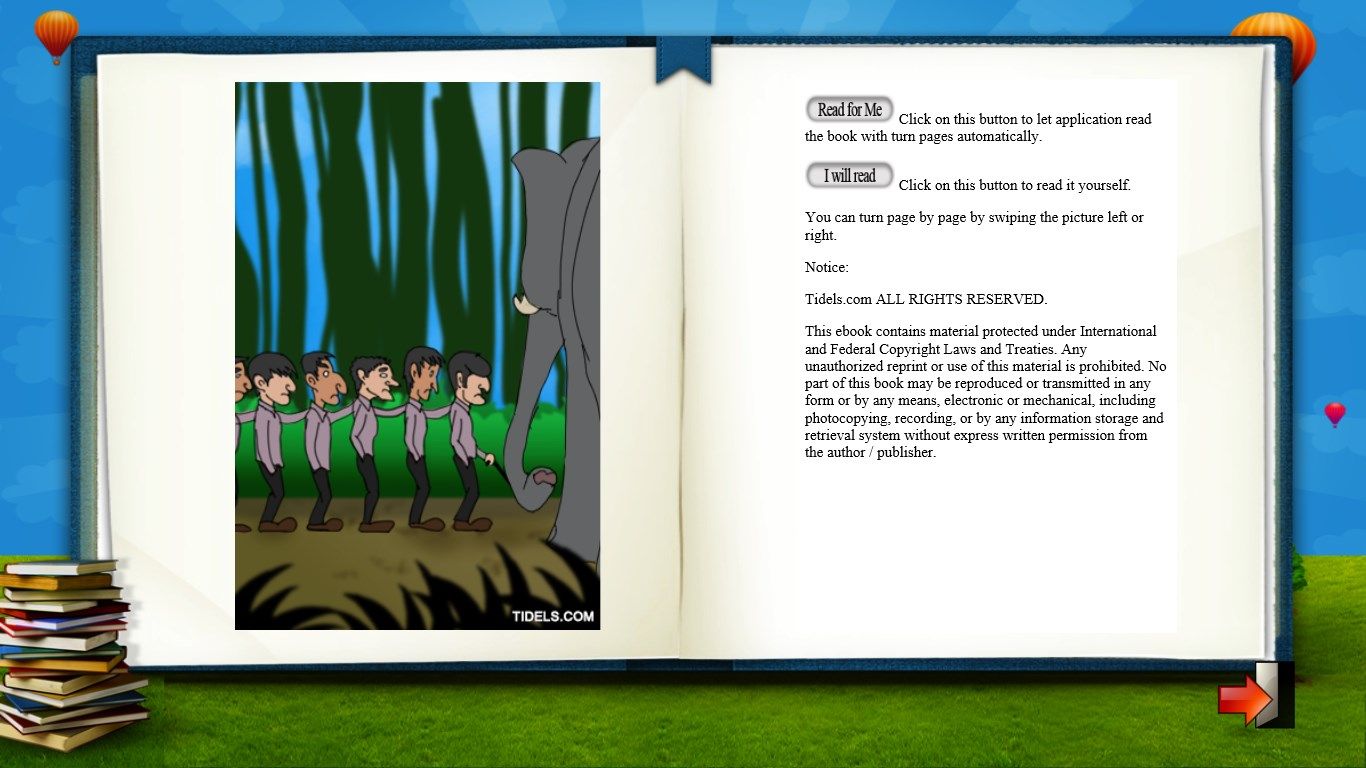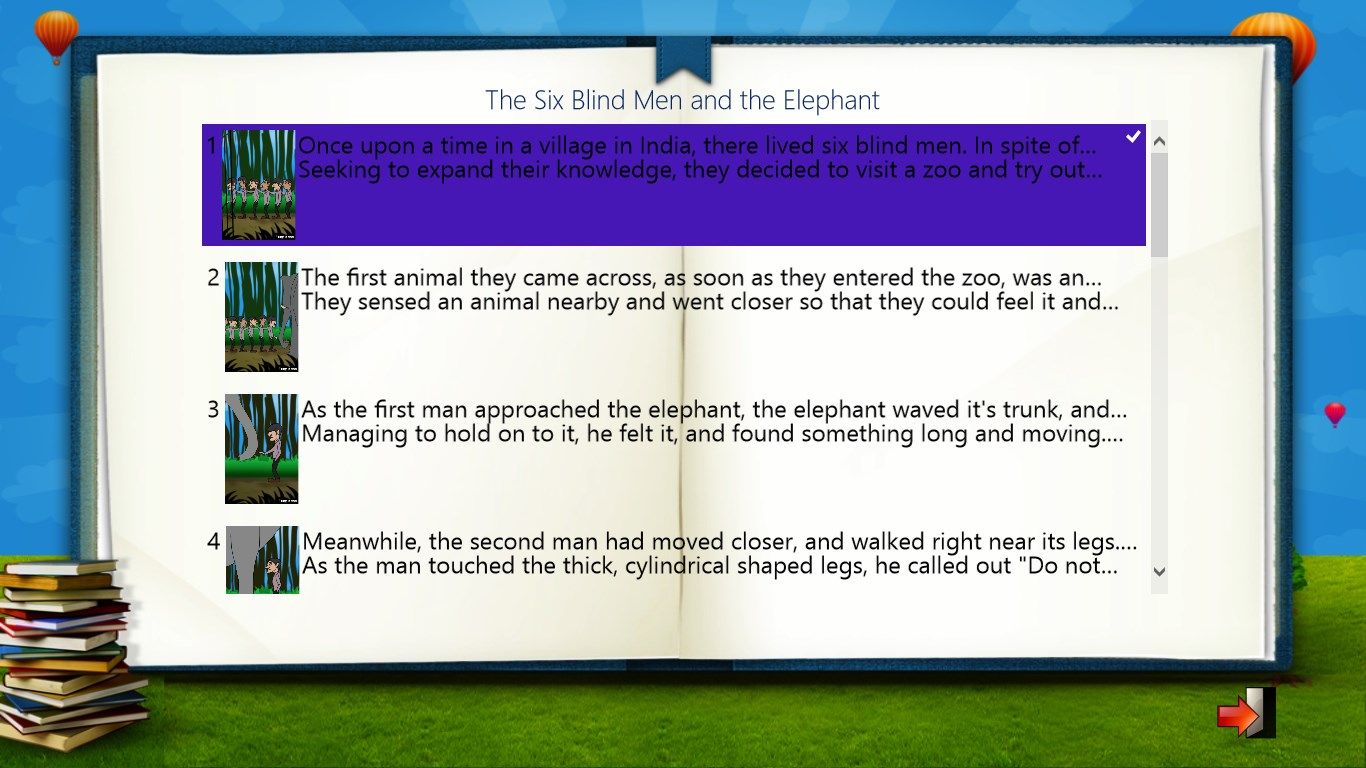 About The Six Blind Men and the Elephant
The story of the blind men and an elephant originated in Indian subcontinent from where it has widely diffused. It has been used to illustrate a range of truths and fallacies. At various times it has provided insight into the relativism, opaqueness or inexpressible nature of truth, the behavior of experts in fields where there is a deficit or inaccessibility of information, the need for communication, and respect for different perspectives.
In this story, a group of blind men touch an elephant to learn what it is like. Each one feels a different part, but only one part, such as the side or the tusk. They then compare notes and learn that they are in complete disagreement.
Click on "Read to me" to let the application read the book with page turns automatically. To read it manually click on "I will read". User can turn page by page by swiping the picture left or right.
Key features
Great story for kids and adults

Beautifully illustrated e-book

Audio narration and text included

Turn pages by swiping the picture left or right