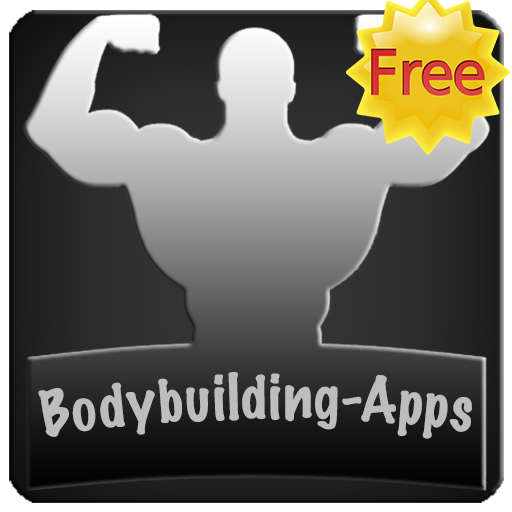 The Superstars Workout FREE
App details
Product ID
XPDP1R5FNF8K2L
About The Superstars Workout FREE
Once you've decided that you want to build muscle, lose fat, increase strength or improve your body in any way, the first subject that always comes up is what is the best workout plan that will work for you.
In order for you to get the best results as fast as possible, you must make sure your workout routine is designed specifically for you, your body, your experience level, and your exact goal. The problem is, there are a ton of different weightlifting factors to set up, and a ton of conflicting, confusing and all around horrible advice out there about how you should do it.
That's why I want to eliminate all of your confusion about workouts, plans, schedules, splits and methods right now with this app.
For this app we have analyzed all the workouts used by the champions and selected the best exercises and routines that gave the most remarkable results. This 3 months bodybuilding plan is great because will work for those less genetically gifted to those who have a busy schedule, and will help those who want to obtain performance and participate in bodybuilding competitions.
Learn from the champions what to eat, what exercises to do, how to split your workout routine, how many repetitions to do, how long to rest, what supplements to take and what attitude to have when training.
This training plan is combining 3 different methods of weightlifting:
Strength Training into the 6-8 rep range
Volume Training into the 8-12 rep range
High Volume Training into the 12-15 rep range
For someone who has some training behind them, going from low rep range to higher rep range and repeat the cycle two or three times, can allow you to build muscle mass, gain strength and lose fat at an incredibly high pace provided you're following a proper nutritional protocol with the plan as well.
You will get big, and you will get strong. But you have to do exactly as I say. Ready? Of course you're ready! Well then, what are we waiting for…let's get lifting.
Key features
12 Weeks pre-set routine can be custumized built in a Intuitive interface

Smooth and straight-forward workout log

A Virtual Personal Trainer that will Instructs you how to perform exercises safely - Workout Notes

Share your performance with friends

12 Months Bodybuilding Diet - Grocery List

Precious Informations about Nutrition and Supplements