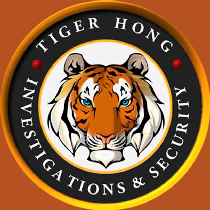 Tiger Hong
About Tiger Hong
We are one of the longest and well established Security and Investigation Company in Singapore. Tiger Hong Investigation & Security Pte Ltd is endorsed and licensed by Police Licensing and Regulatory Department of Singapore. We are certified and accredited members of the Security Association of Singapore (SAS) and professional body Association of Certified Security Agency (ACSA). Our company has been well established since 1992 and we have 21 years of immense vast expertise and knowledge in the Security and Investigations Industries.
Our Corporate philosophy is to strive for excellence in the field of security and Investigation and our vision is to pursue to be a world class Security and Investigation providers in Singapore and beyond. Our success is largely due to our long term strategic planning for upgrading our Quality Management.
TIGER HONG COMMAND CENTRE 24 HOURS IN OPERATION
We have an Operation Command Centre 24 Hours round the clock including weekends and public holidays. We monitor attendance and performance of all our assignments day and night and provide relief Supervisors and Security Officers in the event of any shortage due to sick leave etc.
Key features