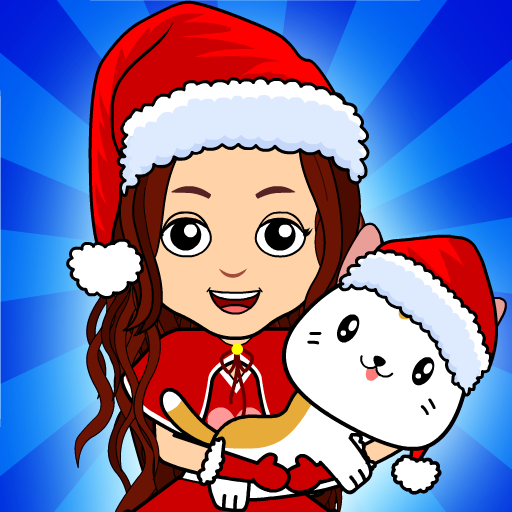 Tizi Cat Town - My Pet Games
App details
Product ID
XPFP3SQPCJPTR8
About Tizi Cat Town - My Pet Games
Are you a cat lover? Did you always want to pet a cat? Here's something for you then! Explore these cats' playhouse and play with them. Pet them, feed them, & love them.
My Cat Town is a fun cat game that everybody will love. It has cute cats & kittens which everyone will adore. Become a caretaker and take care of cats & kittens, play with cats all day long. There is no limit to having fun with this awesome pet game. This pet game for girls & boys is absolutely free of cost. No need to pay for anything for having fun! Amazing, isn't it?
My Cat Town has so many surprises for you! Enter this new pretend play pet world and discover amazing surprises when you touch it on the screen. Play with different cats, cat toys & kittens in this cat game. This cat pet world is perfect for kids 1, 2, 3, 4. 5. 6, 7, 8 year olds.
What you can do in this Pet Games for Girls & Boys?
~Play with the cute cats in the House!
Be a part of a cat's life. Pet your purring cats in the house. Play with cats along with cat playhouse, cat tree house, and many more things that cats love!
~Play with the cute cats in the Garden!
Play with a treehouse, bushes in the garden. Do outdoor activities with your cats in the garden area.
~Enjoy a fun Beach day with your cats!
You don't have to pet just one cat! There are so many different cute cats! Grab a beach hat and soak in the sun at the beach.
~Take your cats to a Birthday party!
Why celebrate a birthday by yourself when you can invite your cats too! Decorate the place with your kittens.
~Go to the Spooky Room with your cats!
Have fun in the Halloween themed room with your cats. Dress them up in witch costumes and more!
If you are a true animal lover or cat lover or pet lover you will definitely download this My Cat Town. You will never find an amazing pet game like this anywhere so, what are you waiting for? Download this My Cat Town -FREE Pet Games for Girls & Boys NOW & let the fun begin!
My Cat Town - Free Pet Games for Girls & Boys is one of the best games from our My Animal Town series of games. You can also check out My Squirrel Home, My Monster Town, My Animal Town games. You'll definitely love these games!
Key features
Tap, drag and interact with every object you see to discover hidden surprises.

Ideal for little explorers of age 1, 2, 3, 4. 5. 6, 7, 8 year olds.

5 locations to play with cute cats.