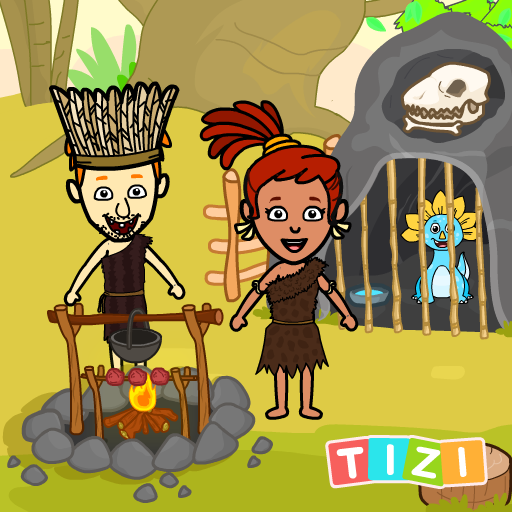 Tizi Town - My Dinosaur & Jurassic World Caveman Games for Kids
App details
Product ID
XPFPK808R6CSX6
About Tizi Town - My Dinosaur & Jurassic World Caveman Games for Kids
Welcome to a world of prehistoric adventures! Do you want to go to the past and relive the stone age? Do you want to play dinosaur games with your favorite caveman? Then 'Tizi Town - My Dinosaur & Jurassic World Caveman Games for Kids' is the app for you! Go back in time and live just like how humans lived in ancient times. You can dress up characters in caveman outfits, play dino games in the dino park, enjoy camping forest games and more!
Enjoy the beautiful lake, use ancient tools, cook delicious food on the bonfire and take a dip in the bathtub made of rock! There's so much to do here that you will never get bored. Hours and hours of fun play time guaranteed!
Don't forget to check out the dinosaur pet shop where you will find lots of dino food, dino toys and more fun stuff for your pet dinosaur! Make sure you feed the hungry dinos well
Create a wonderful imaginative story with all the cave dwellers and pretend to be in their world! Tap on various objects to get fun surprises as you play!
So go ahead and download this app to start your jungle adventure! Play now!
Key features
10 cute prehistoric characters to play with! Dress them up and create exciting story lines.

Play 3 different scenes where you can visit the Dino pet shop, camp by the river and relax in your ancient home.

Surprise elements in every scene. Just tap, drag and unveil secrets!

Loads of fun elements and objects to interact with!

Show off your creativity with these dinosaur games and play pretend for endless hours