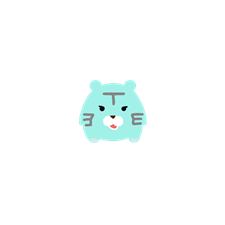 TORATTER English Script Conversation With PC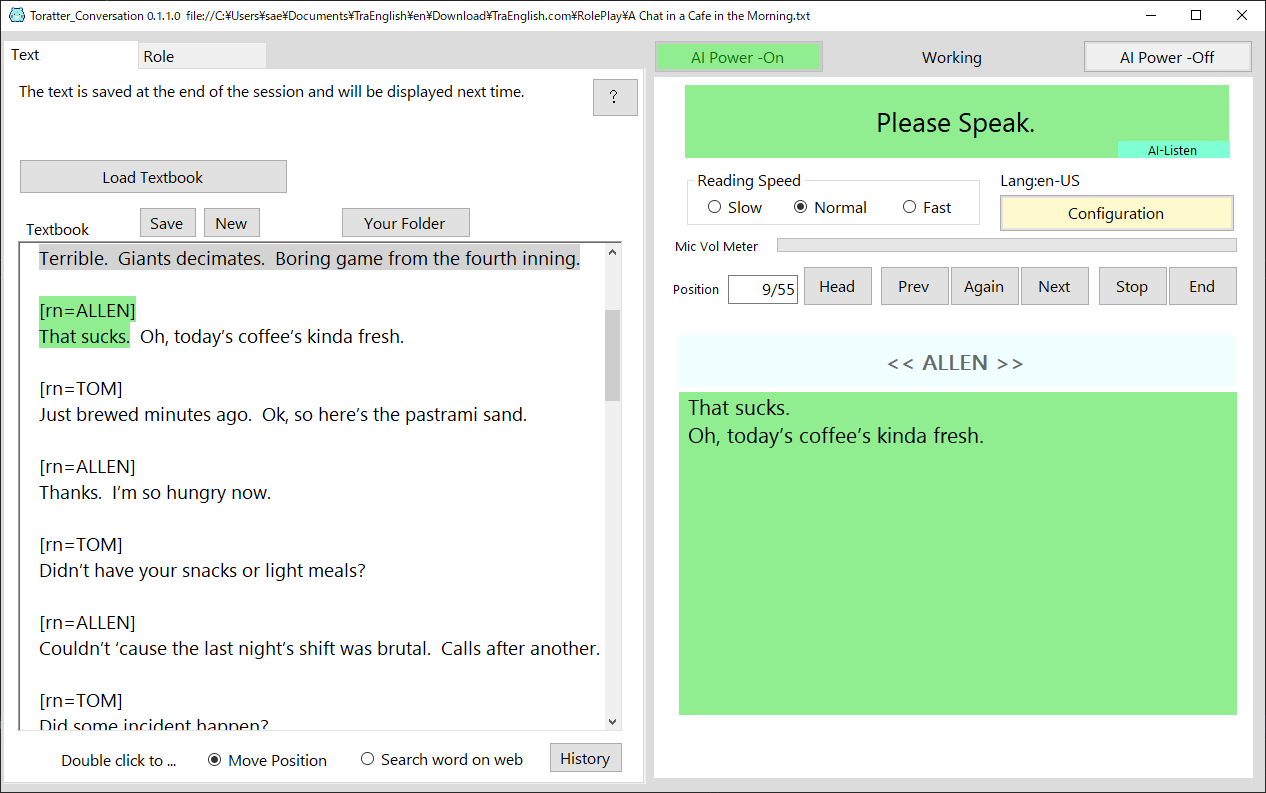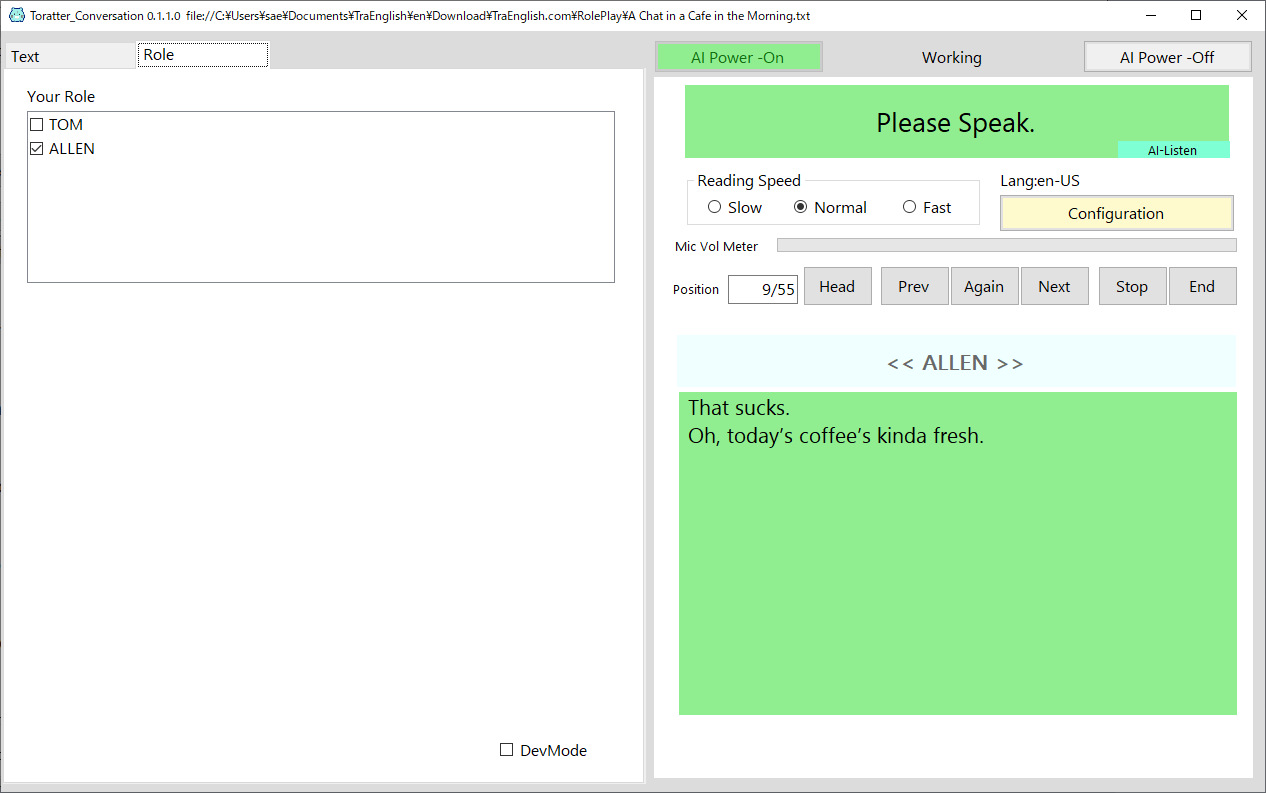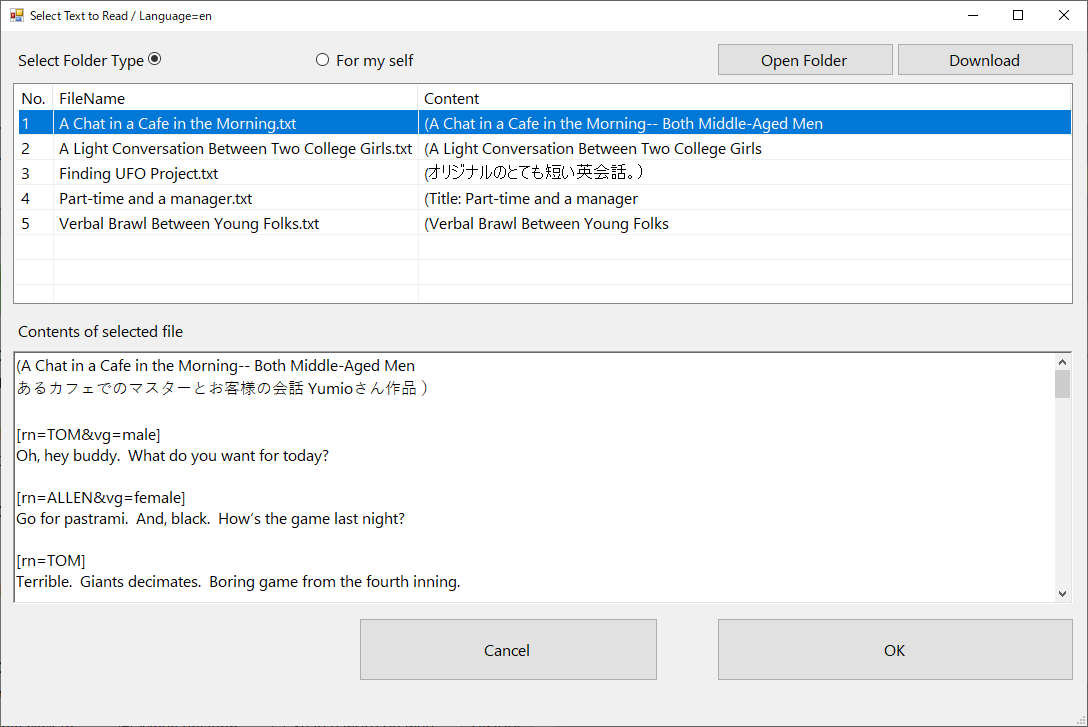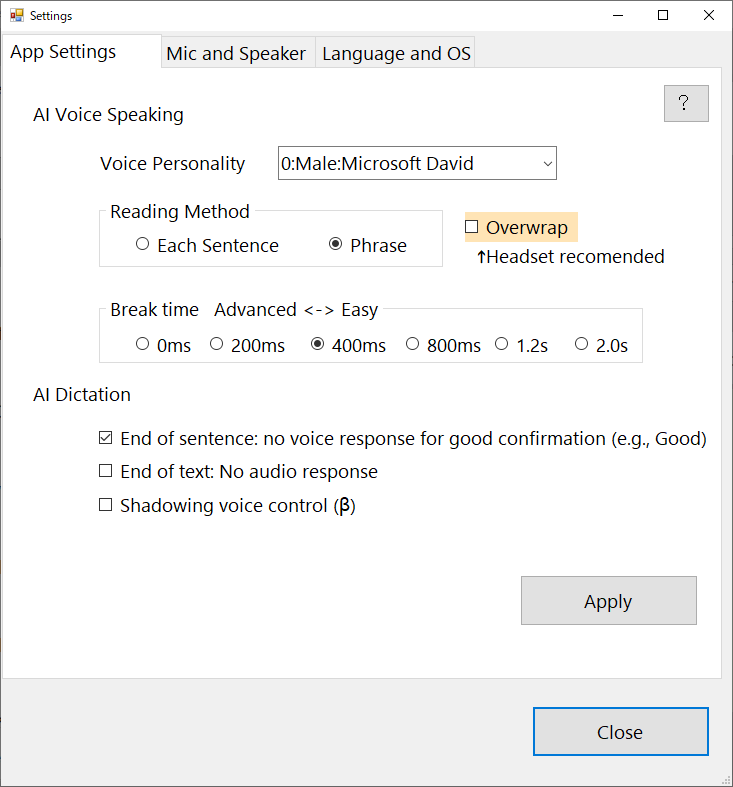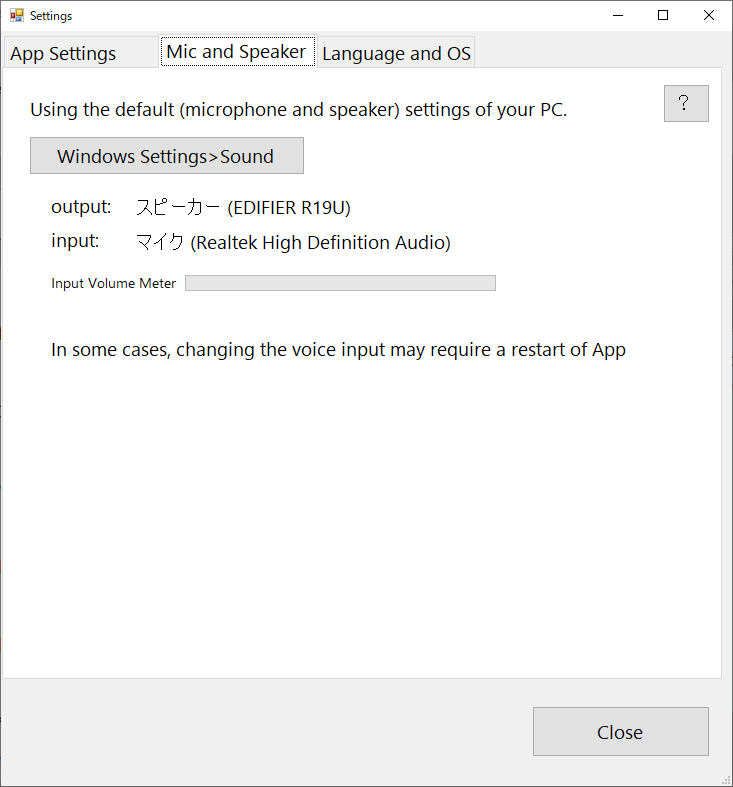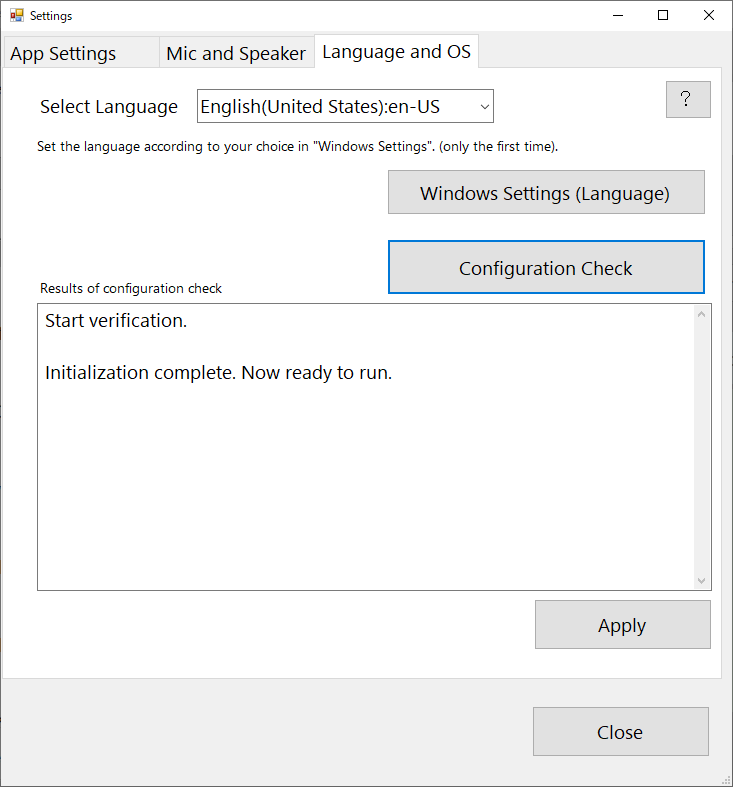 About TORATTER English Script Conversation With PC
With this application, you can have an English conversation with your PC by following the role scripts.
You and your PC can practice English conversation together.
A role script is an English conversation text consisting of dialogues of several characters (roles).
You can specify which role you want to read in the script and study the conversation. You can change the speaker at any time.
The PC reads all roles except those assigned to you.
You can also change the speed at which the PC reads.
Key features
You can speak conversation in English with your PC.

You can choose the characters you want to read about.

Multiple texts are available for long-term enjoyment.