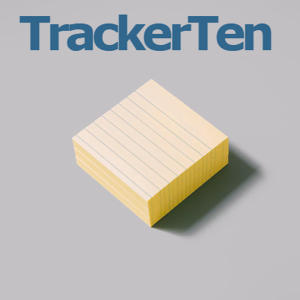 Tracker Ten for Classroom Equipment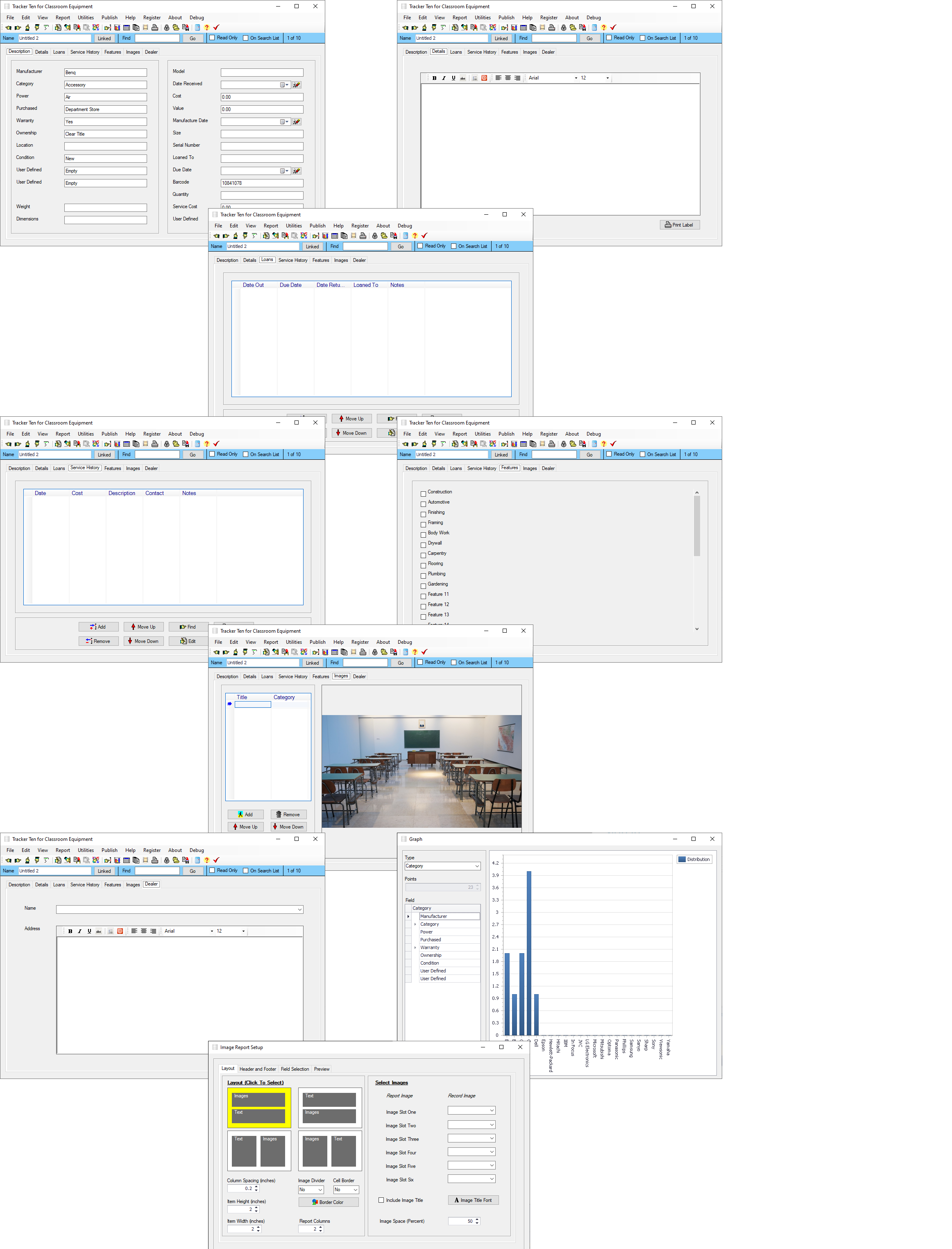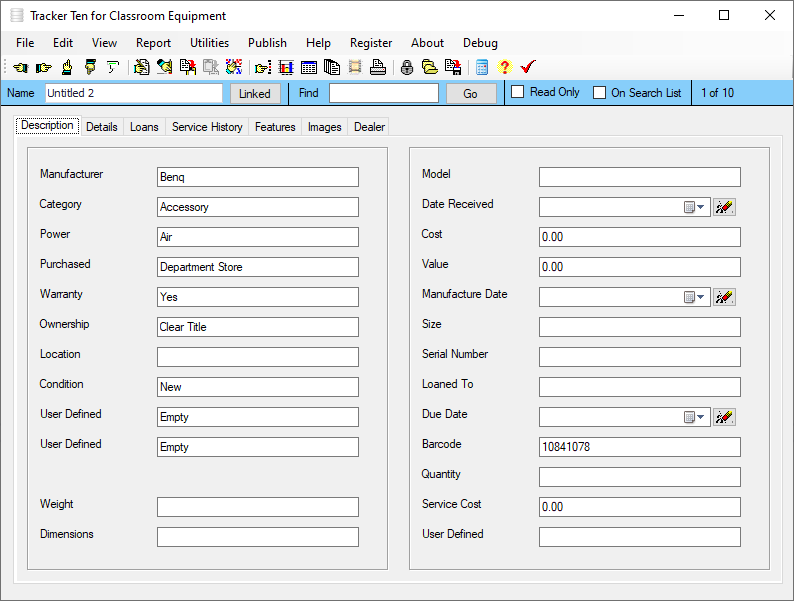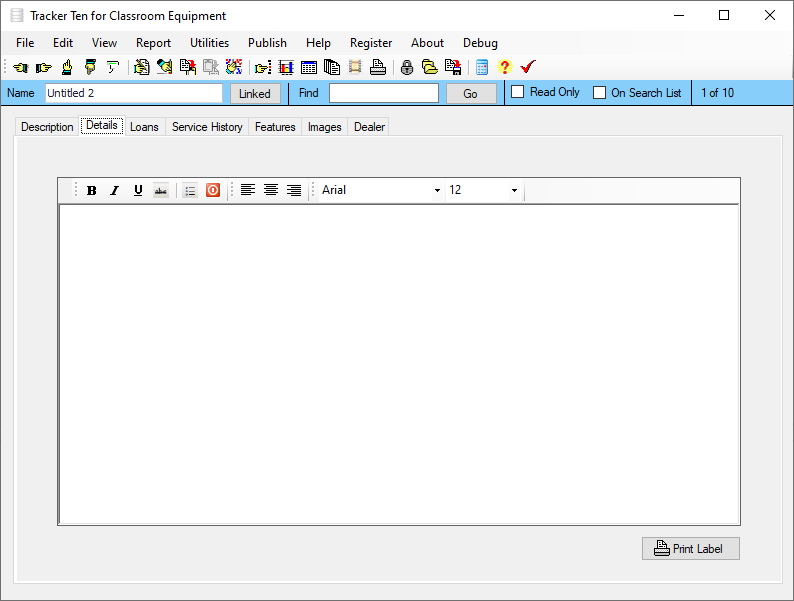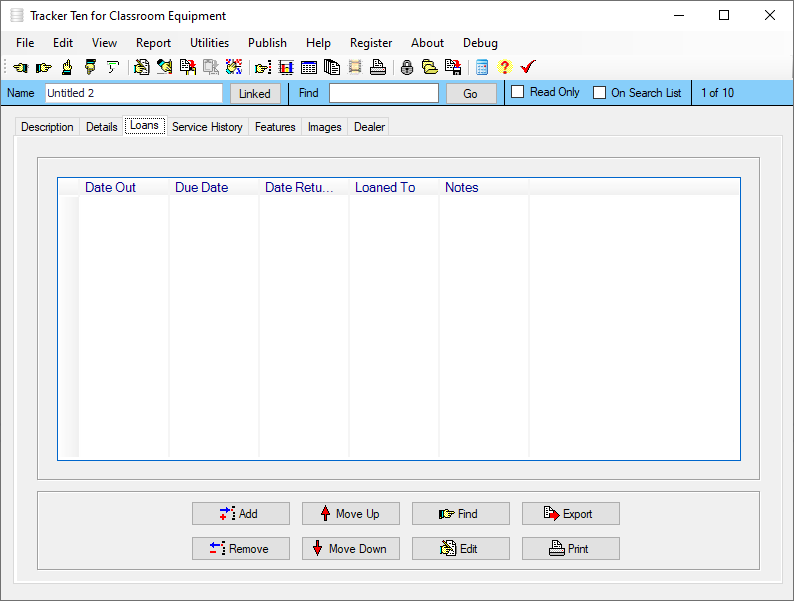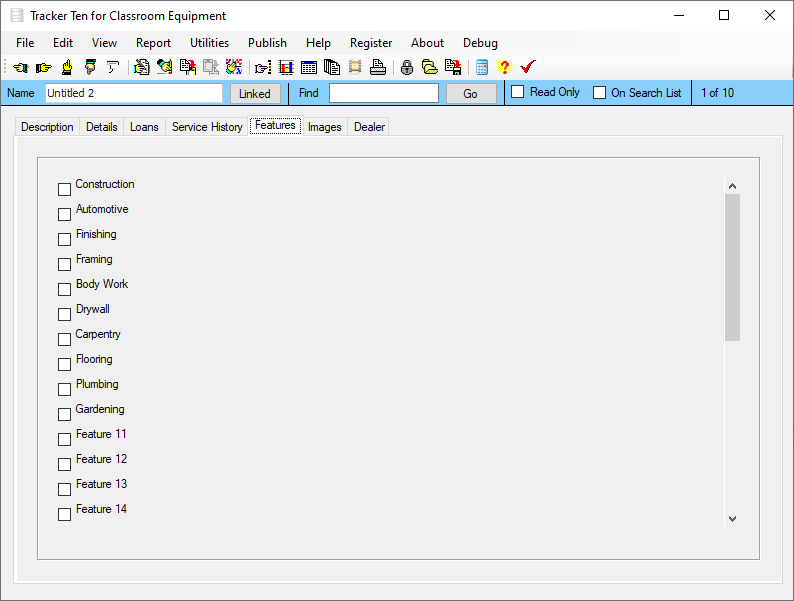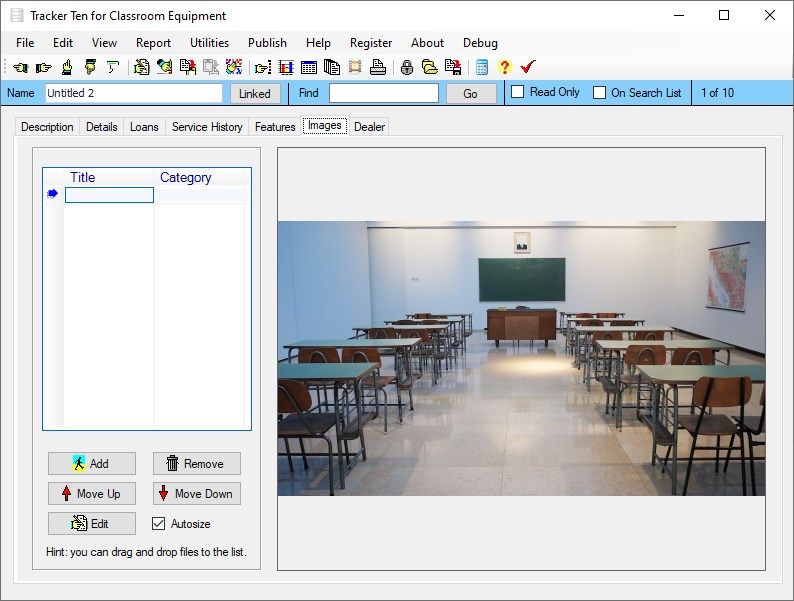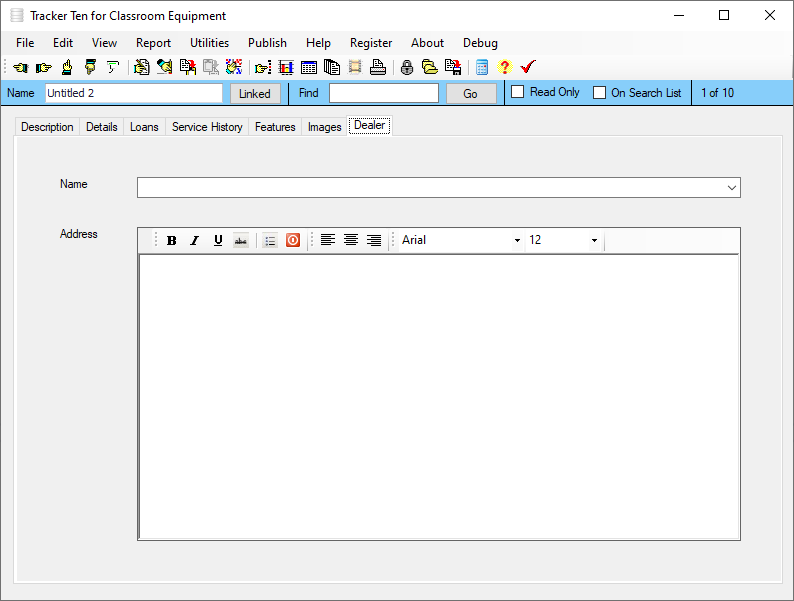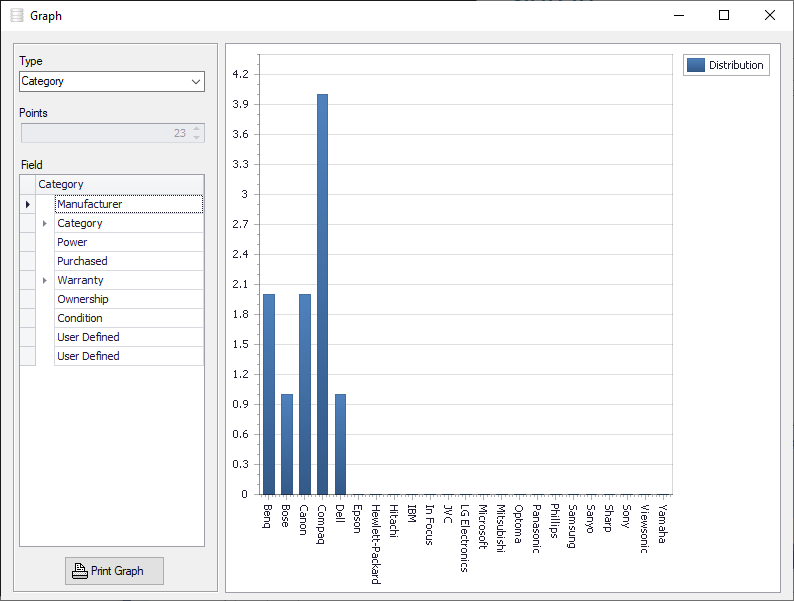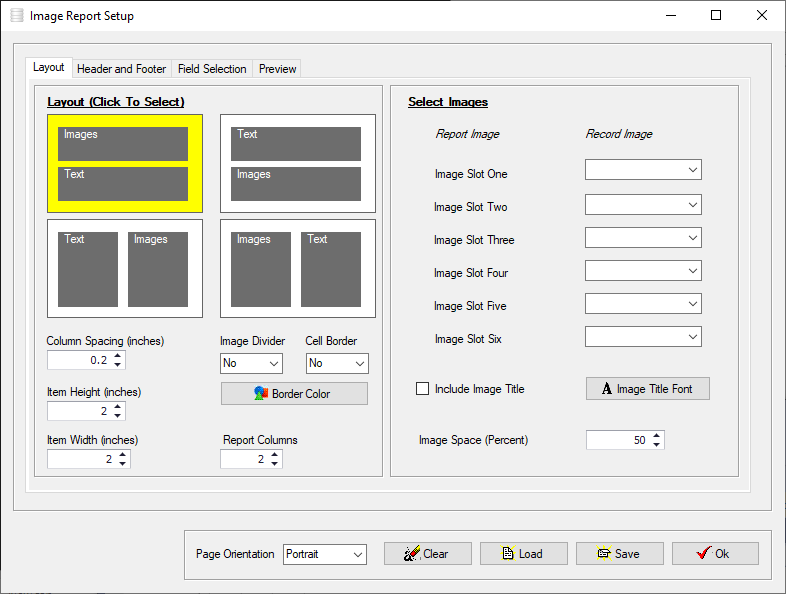 About Tracker Ten for Classroom Equipment
Tracker Ten for Classroom Equipment is a full-featured database system that tracks Audio Visual Equipment, Electronics, Computers, Presentation Tools and more! . You can use the software to keep track of all types of audio equipment, cd players, Blue Ray Burners, DVD players, overhead projectors, projection screens, LCD projectors, televisions, cameras, camcorders, computer equipment, accessories and much more. You can also maintain a service cost history and a loan history for each item. The software also supports most barcode readers and can automatically generate and print barcodes. In addition, you can also use your barcode reader to easily jump to items in your database. The software features advanced reporting, graph generation, data export, a powerful search engine, field customization, optional web publishing and more.
Key features
Sample fields include manufacturer, category, power, purchased, warranty, ownership, location, condition, , weight, dimensions, model, date received, cost, value, manufacture date, size, serial number

Other fields include loaned to, due date, barcode, quantity and service cost.

Very easy to learn and use.

Numerous user defined fields so you can setup the software to suit your exact needs.

Number and Date reports showing upcoming reminders.

Rich text format notes areas for equipment details and notes.

30 Customizable feature tracking check boxes.

Dealer name and contact information tracking area.

Quick and Easy Data Entry with Customizable Pull Down Menus

Advanced multi-level nested item categorization system.

Powerful Data Sorting and Filtering.

Simple and easy cut, copy, insert and record navigation functions.

Multiple Image Support (up to 100 pictures for each record !). All major image types are supported (i.e. bmp, jpg, gif, png etc.).

Easily incorporate pictures from your Digital Camera or Scanner.

Also attach and view PDF equipment manual files in Image area.

Full color image reports.

Powerful and Intuitive Search Functions that let you quickly and easily retrieve the data you need Comma delimited data import.

Multiple Data Views Including Spreadsheet, Album View (allowing you to visually view different items in your inventory side by side) and 3-dimensional full color Graphs showing inventory breakdown.

Data export features allowing you to transfer data to spreadsheets or other software programs.