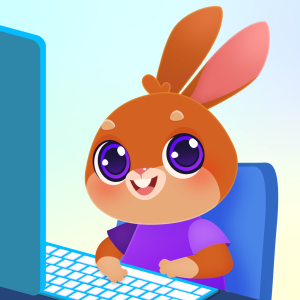 Typing Class for Kids — Qwerty world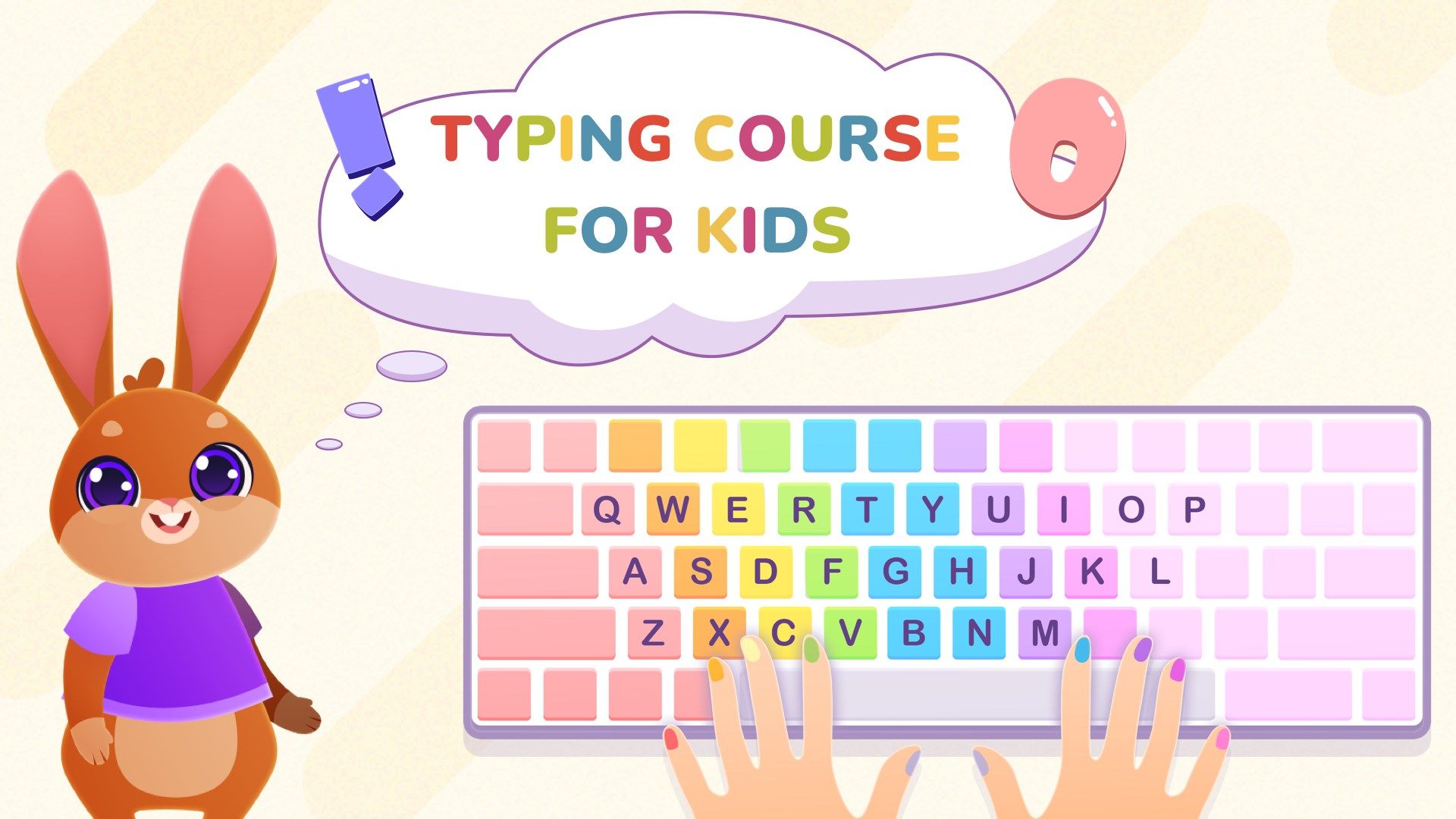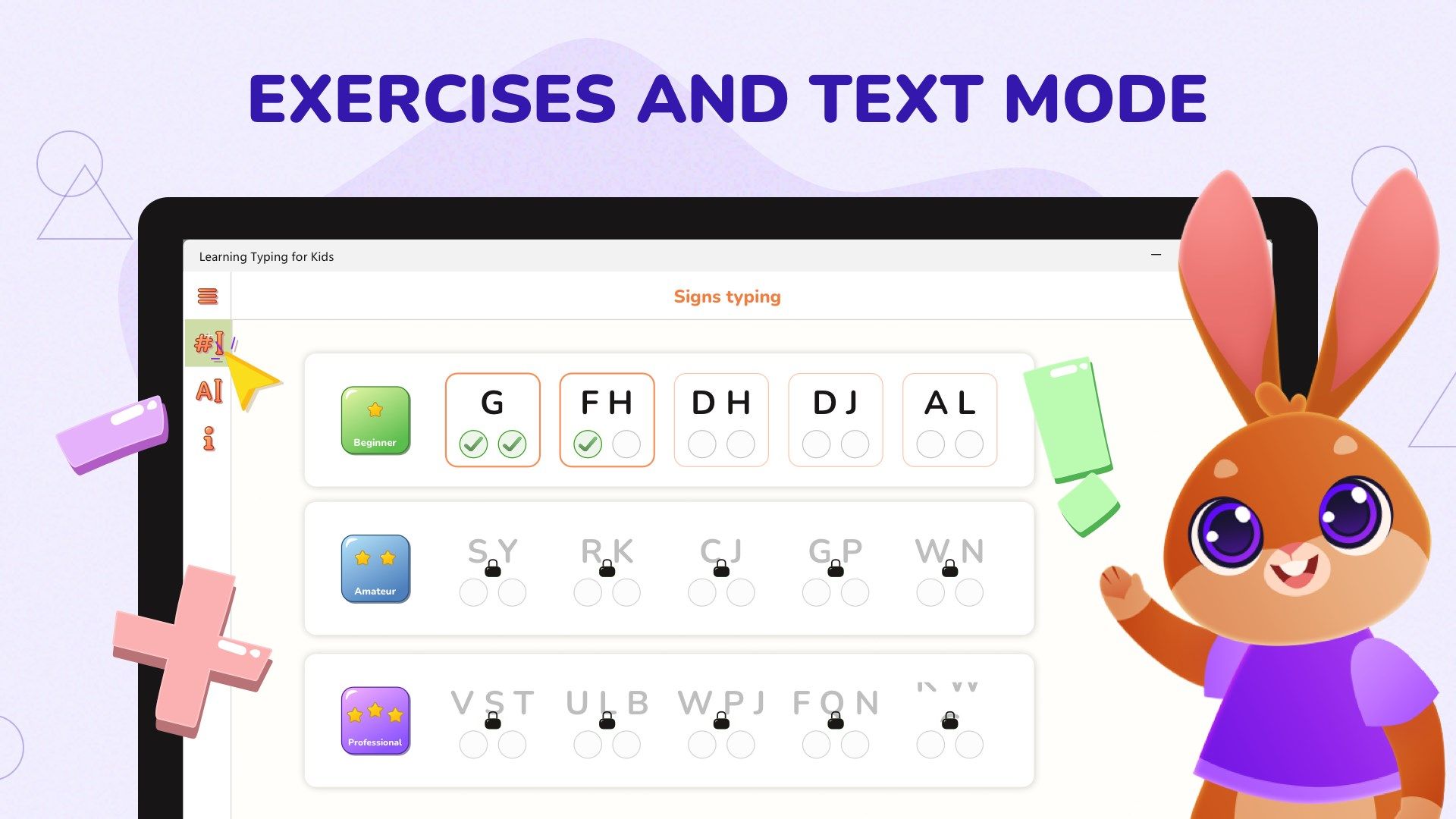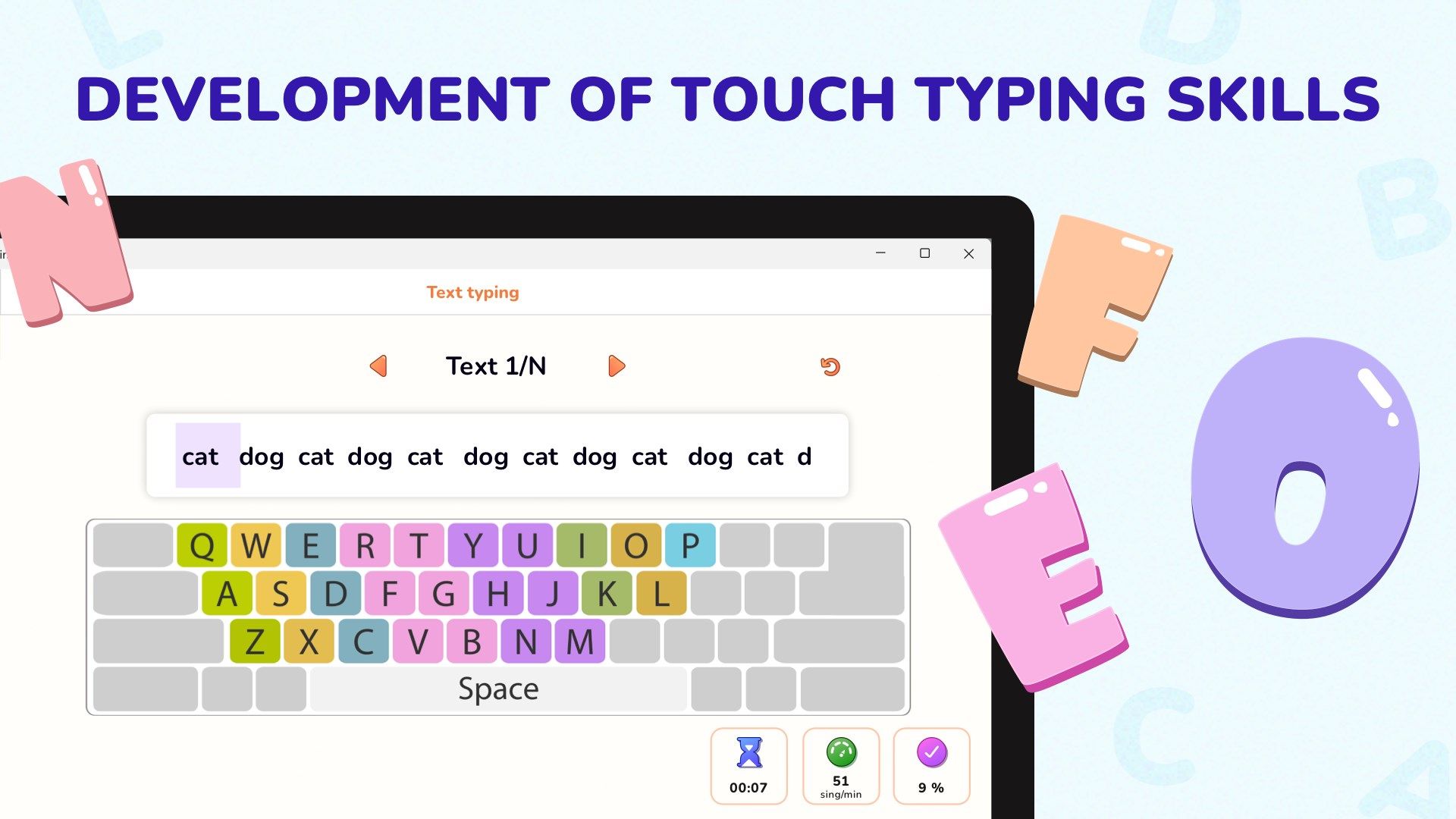 About Typing Class for Kids — Qwerty world
Meet our brand new typing application for kids with a variety of tests and tutorials. Choose different types of exercises from slow letter by letter typing to entire sentences. We provide simple steps to follow so you can easily learn fast typing.
Easy to improve typing speed
Correction and errors are shown live while you are typing
Show typing accuracy percentage
History of results
Exercise with a cute teacher that will guide kids through all the lessons. Enjoy colorful keyboard scheme and playful backgrounds!
Key features