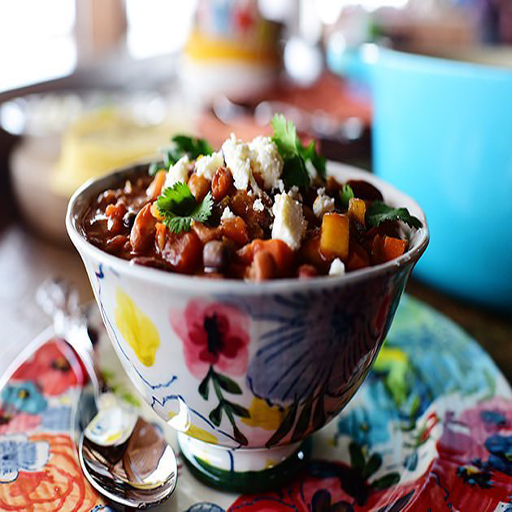 Vegetarian Chili
App details
Product ID
XPFD4SRXWM3K20
About Vegetarian Chili
Good veggie chili is so darn good that you won't even notice there's no meat in it! This pot of goodness is chock full of all the good things in life: veggies, beans, and a lot of spice.
Definitely one of my favorite meatless marvels on the planet! (And be sure to look at the variations/serving suggestions at the end. It can do many different things!)
Here's how to make it, baby.
Key features