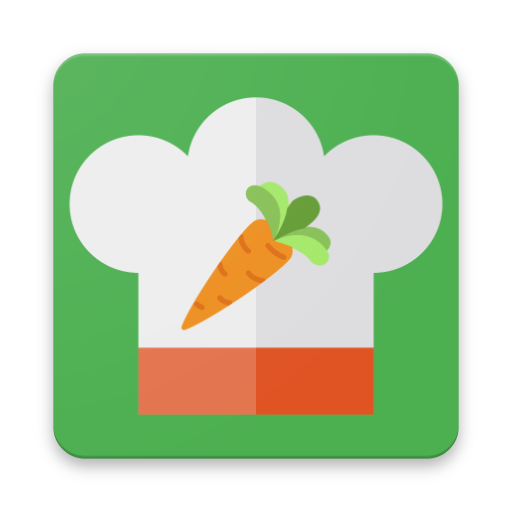 Vegetarian CookBook
App details
Product ID
XPDLMDVCV4N2PV
About Vegetarian CookBook
Vegetarian CookBook allows you to search 1000s of the best Vegetarian and Vegan recipes from around the web. Select from Vegetarian, Vegan, Lacto Vegetarian, Ovo Vegetarian or Pescetarian diets to filter recipes to suite your lifestyle. Find great recipes for Main Courses, Side Dishes, Desserts, Appetizers, Salads, Soups, Drinks, Breakfast, Sauces and Breads.
Vegetarian CookBook offers a fully native experience that is meant to work on your mobile device. So no more annoying pop-ups or losing your position. Even more you can set multiple timers to run simultaneously while you're cooking.
Recipes are included with step-by-step instructions and nutritional information including calories, macronutrients (calories, fat, carbohydrates, protein) and micronutrients (vitamins and minerals) so you can choose the recipe that is right for you.
Instantly see how popular each recipe is based on an aggregated scale of "likes" from across the web.
If you have additional dietary requirements, you can specify dietary Intolerances (or Allergies) such as Dairy, Eggs, Gluten, Peanuts, Seafood and more. Furthermore, you may elect to filter out recipes that have ingredients you don't like or that don't suit your dietary goals.
SEARCH RECIPES BASED ON DIET
Find recipes that fit your dietary lifestyle. Chose from Vegetarian, Vegan, Lacto Vegetarian, Ovo Vegetarian and Pescetarian
SEARCH RECIPES BASED ON YOUR FAVORITE CUISINE
Find recipes by your favorite types of cuisine from 24 categories including: American, Cajun, Chinese, French, Indian and more!
SEARCH RECIPES BASED ON YOUR ALLERGIES
Filter out foods you are allergic to including dairy, eggs, gluten, peanuts, seafood, sesame, shellfish, soy, sulfite, tree nuts and wheat
MORE GREAT FEATURES
Save interesting recipes for later, or schedule them for a specific meal in the future
Save recipes you liked and keep modifications (needs more sugar) for next time
Create a shopping list. Add the ingredients of any recipe directly to your shopping list with one click.
Modify existing recipes to suit your tastes
Filter out foods and ingredients you dislike
BENEFITS OF VEGETARIAN DIETS*
Eating a vegetarian diet has been associated with several important health benefits. Not only is restricting animal products in your diet a great way to consume more dietary fiber, folic acid, vitamin C and magnesium, it has been associated with a reduced risk of cardiovascular disease and diabetes. Vegetarians also may have lower levels of cholesterol, lower risk of stroke and obesity, and potentially even improved mood as a result of their diet.
BENEFITS OF VEGAN DIETS*
Proponents of vegan diets claim that they confer many health benefits including weight loss and reduced risk of cardiovascular disease. Vegan diets, because of their increased reliance on fruit, vegetables, beans, peas, seeds, nuts and whole grains, contribute greater levels of magnesium, folate, potassium and vitamins A, C and E. Vegan diets may even help to lower blood sugar, lowering the risk of developing type 2 diabetes and the plethora of associated negative health consequences. Vegan diets have also been linked to lower risks of certain types of cancers, arthritis and heart disease.
*These statements do not constitute medical advice and should not be used as such. Talk to your doctor if you are considering switching to a vegetarian or vegan diet.
Icon made by Freepik from www.flaticon.com
Key features
Save interesting recipes for later, or schedule them for a specific meal in the future

Save recipes you liked and keep modifications (needs more sugar) for next time

Create a shopping list. Add the ingredients of any recipe directly to your shopping list with one click.

Modify existing recipes to suit your tastes

Filter out foods and ingredients you dislike