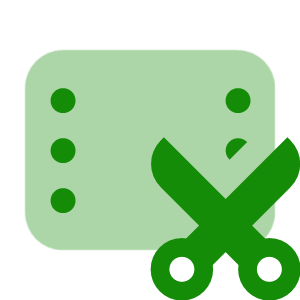 Video File Compressor-Compresses video memory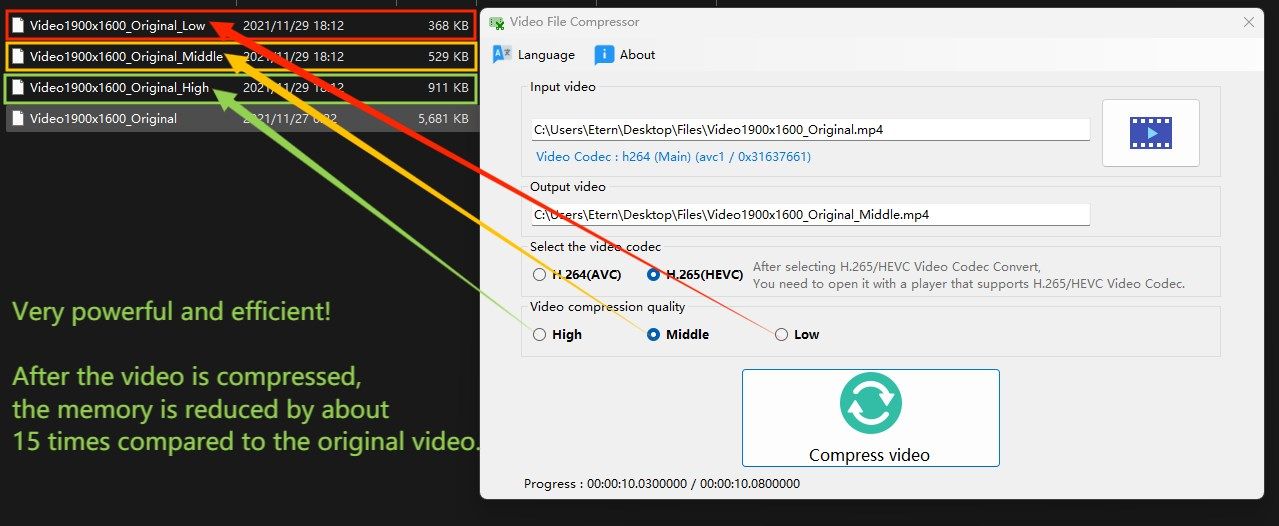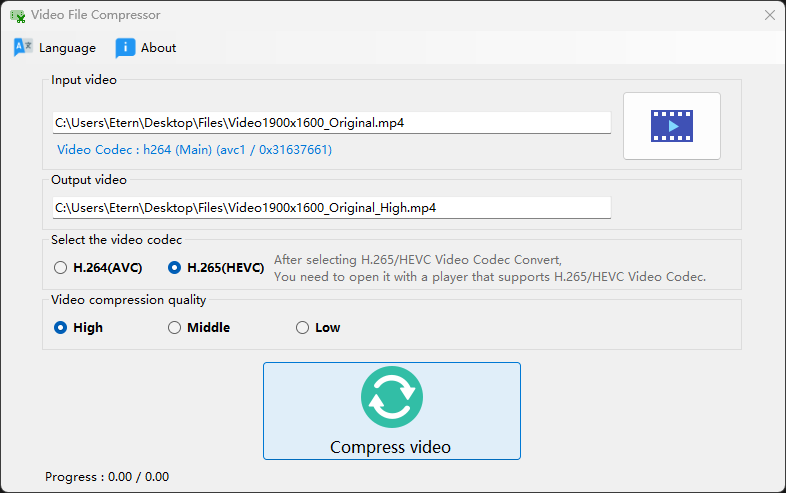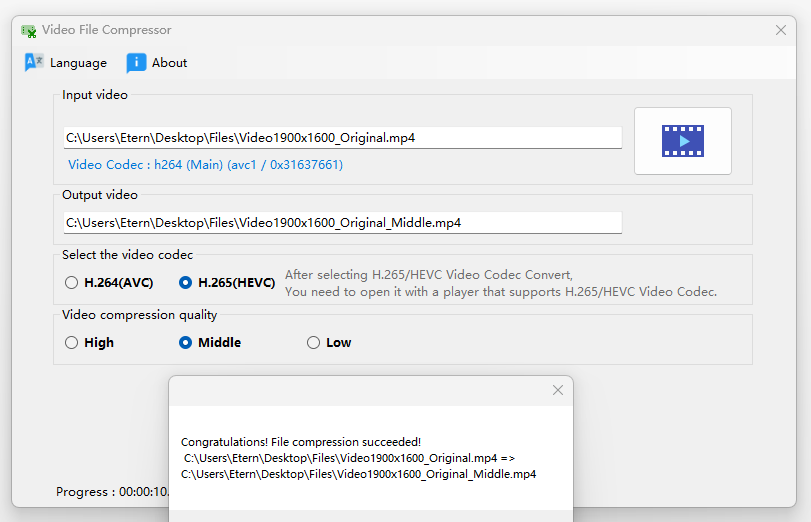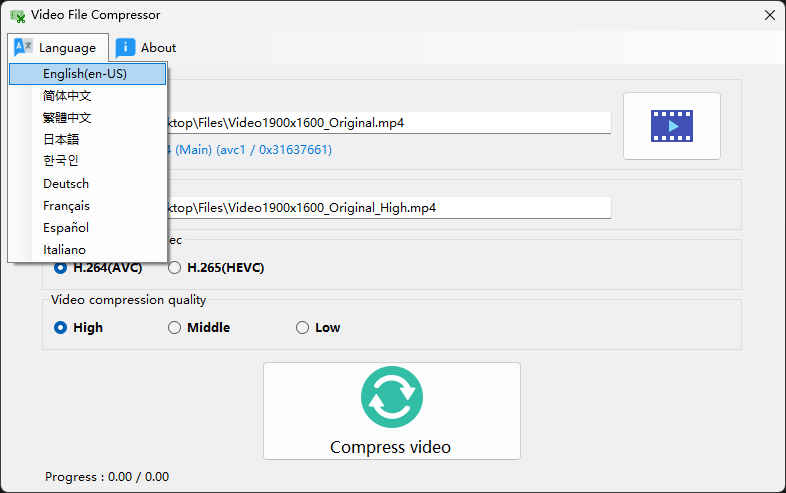 About Video File Compressor-Compresses video memory
Video File Compressor APP is a simple and easy-to-use video file compression tool, which can save you up to 15 times more memory after video compression, greatly saving your computer memory. For example: you can compress 15GB of video to 1GB.
You can choose from 2 video codecs:
H.265(HEVC),H.264(AVC)
After selecting H.265 (HEVC) video codec conversion, you need to open it with a player that supports H.265 (HEVC) video codec.
Very powerful and efficient! After the video is compressed, the memory is reduced by about 15 times compared to the original video. Save your computer's memory.
What if the computer memory is getting smaller and smaller? Want to save your computer's memory on a Windows PC device?
This APP provides 2 kinds of video codecs (H.265/HEVC, H.264/AVC) and 3 kinds (high, medium and low) video compression modes, so it can be compressed into 6 different sizes of video files, compress your video, optimize memory, and retain the original picture of HD.
Choosing H.265/HEVC combined with low compression allows compression to be compressed to the smallest memory.
After you choose a video file, you can view the corresponding video codec.
After choosing a video file, we'll add "_High, Medium, Low.mp4" to the original file name as the new name of the output video, of course, you can rename it.
Support switching multiple languages; After switching languages, you need to restart the app to take effect.
Note that this app may not support Windows 10 S.
One-time purchase for use and long-term updates.
No ads, no 2 payments and subscriptions, and no feature limitations.
Key features