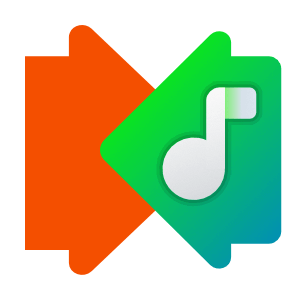 Video To Audio Pro-Convert MP4 to MP3,Movie to Music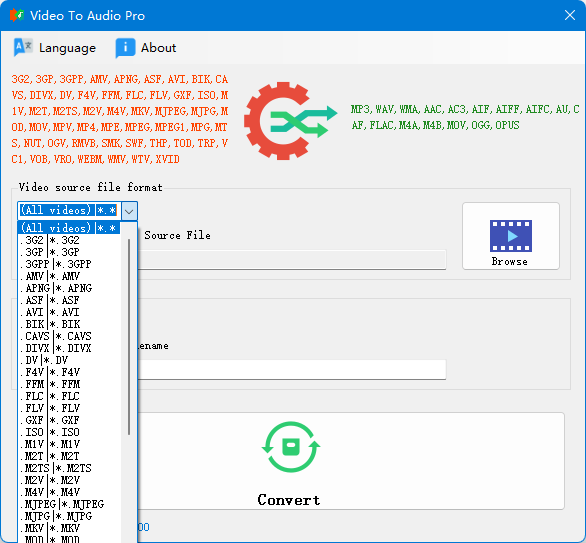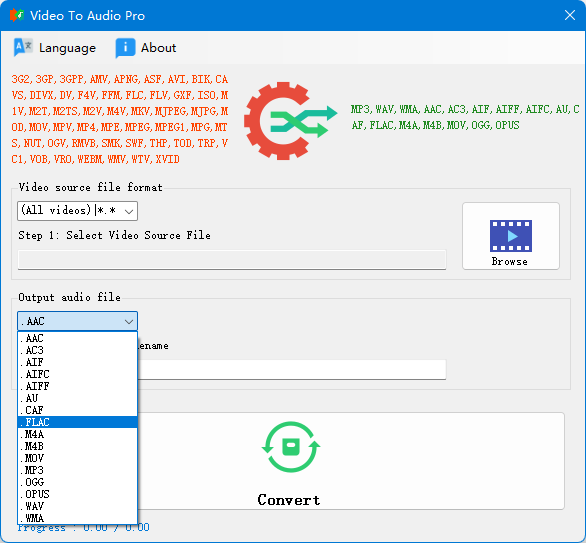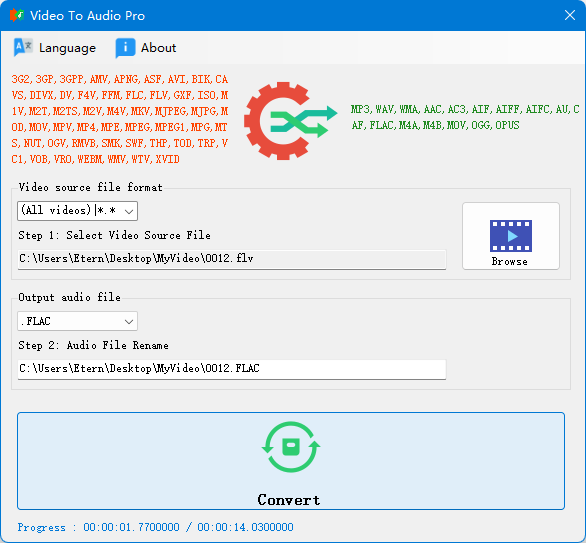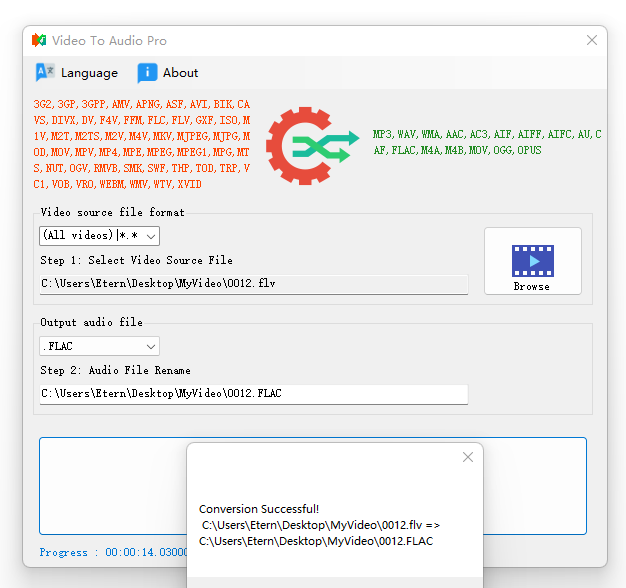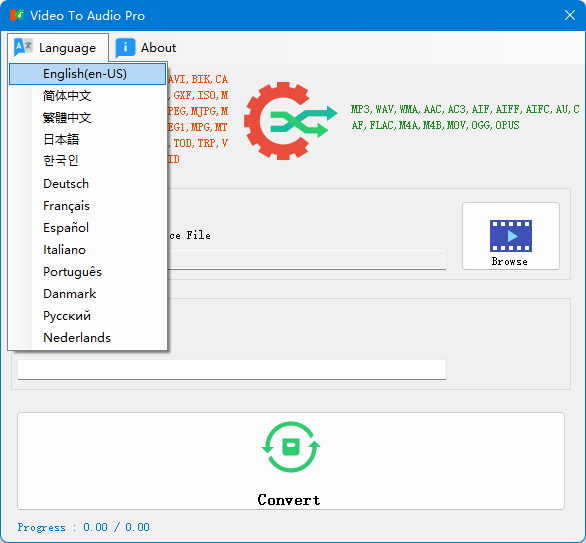 About Video To Audio Pro-Convert MP4 to MP3,Movie to Music
Video to Audio PRO is a simple and fast tool to convert video format files to audio format files, it supports a variety of video format conversions.
Convert almost any video format file to audio format file.
The conversion is done locally, safe, fast and high quality.
One-time purchase, unlimited conversions and upgrades for life, buy early and enjoy early; no subscription, no functional limitations.
The main function:
Convert video to audio, such as:
Video files (3G2, 3GP, 3GPP, AMV, APNG, ASF, AVI, BIK, CAVS, DIVX, DV, F4V, FFM, FLC, FLV, GXF, ISO, M1V, M2T, M2TS, M2V, M4V, MKV, MJPEG ,MJPG,MOD,MOV,MPV,MP4,MPE,MPEG,MPEG1,MPG,MTS,NUT,OGV,RMVB,SMK,SWF,THP,TOD,TRP,VC1,VOB,VRO,WEBM,WMV,WTV,XVID ) to audio files (MP3, WAV, WMA, AAC, AC3, AIF, AIFF, AIFC, AU, CAF, FLAC, M4A, M4B, MOV, OGG, OPUS).
The conversion result and the conversion source file are in the same folder by default, and the storage directory can also be modified.
You can try to modify the suffix of the converted target file, because some uncommon formats are not listed.
Supports switching multiple languages; after switching languages, you need to restart the app to take effect.
Please note that this app may not support Windows 10 S.
=====================
From the following video formats:
3G2, 3GP, 3GPP, AMV, APNG, ASF, AVI, BIK, CAVS, DIVX, DV, F4V, FFM, FLC, FLV, GXF, ISO, M1V, M2T, M2TS, M2V, M4V, MKV, MJPEG, MJPG, MOD, MOV, MPV, MP4, MPE, MPEG, MPEG1, MPG, MTS, NUT, OGV, RMVB, SMK, SWF, THP, TOD, TRP, VC1, VOB, VRO, WEBM, WMV, WTV, XVID
Convert to the following audio formats:
MP3,WAV,WMA,AAC,AC3,AIF,AIFF,AIFC,AU,CAF,FLAC,M4A,M4B,MOV,OGG,OPUS
Simple and easy to use:
Step 1: Select Video Source File
Step 2: Output the audio file or rename it (you can try to customize the audio suffix, too many formats cannot be listed in detail)
Key features