 Wallpaper Manager and Downloader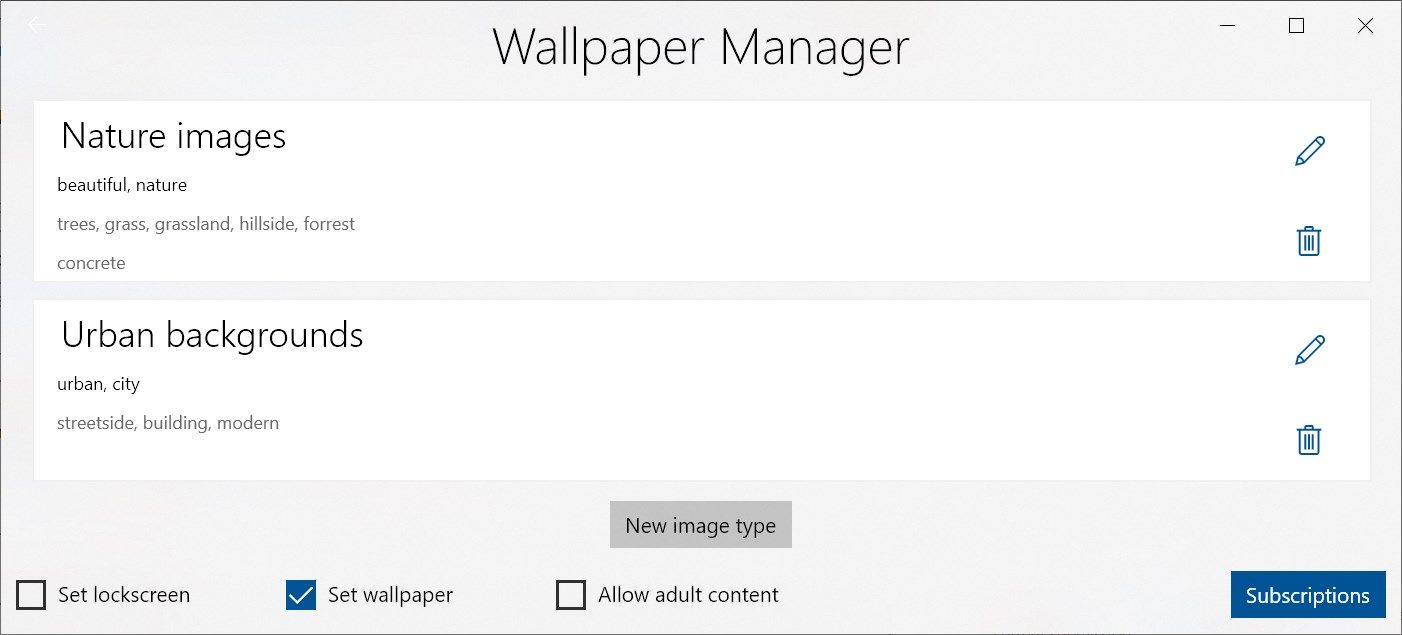 About Wallpaper Manager and Downloader
Wallpaper Manager and Downloader lets you use search keywords for images that will be automatically set as your background and lockscreen images.
Using a powerful image search service, the app searches for images, using a random image type from the user's list of wallpaper types and downloads two images: one for the wallpaper and one for the lockscreen.
The app uses a subscription model for different numbers of images per month.
Key features