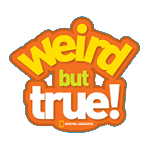 Weird but True by National Geographic Kids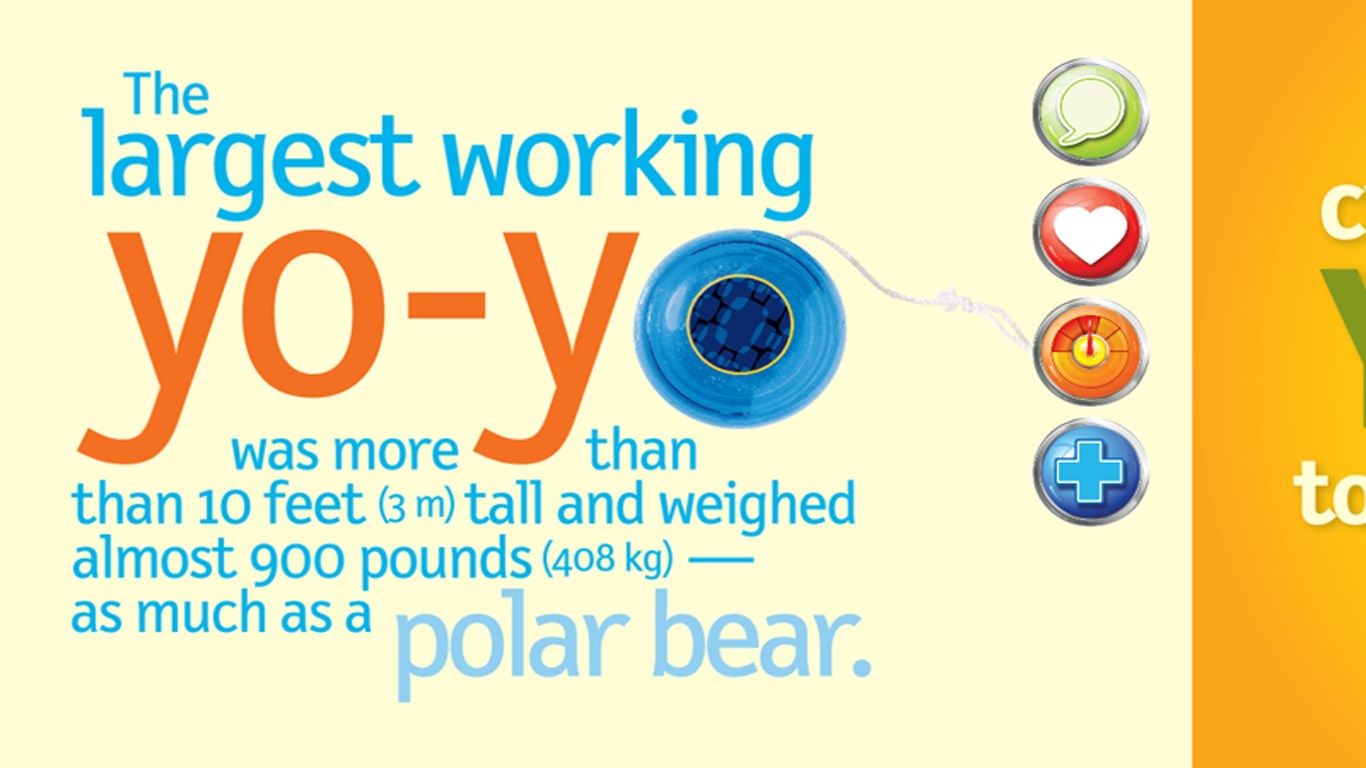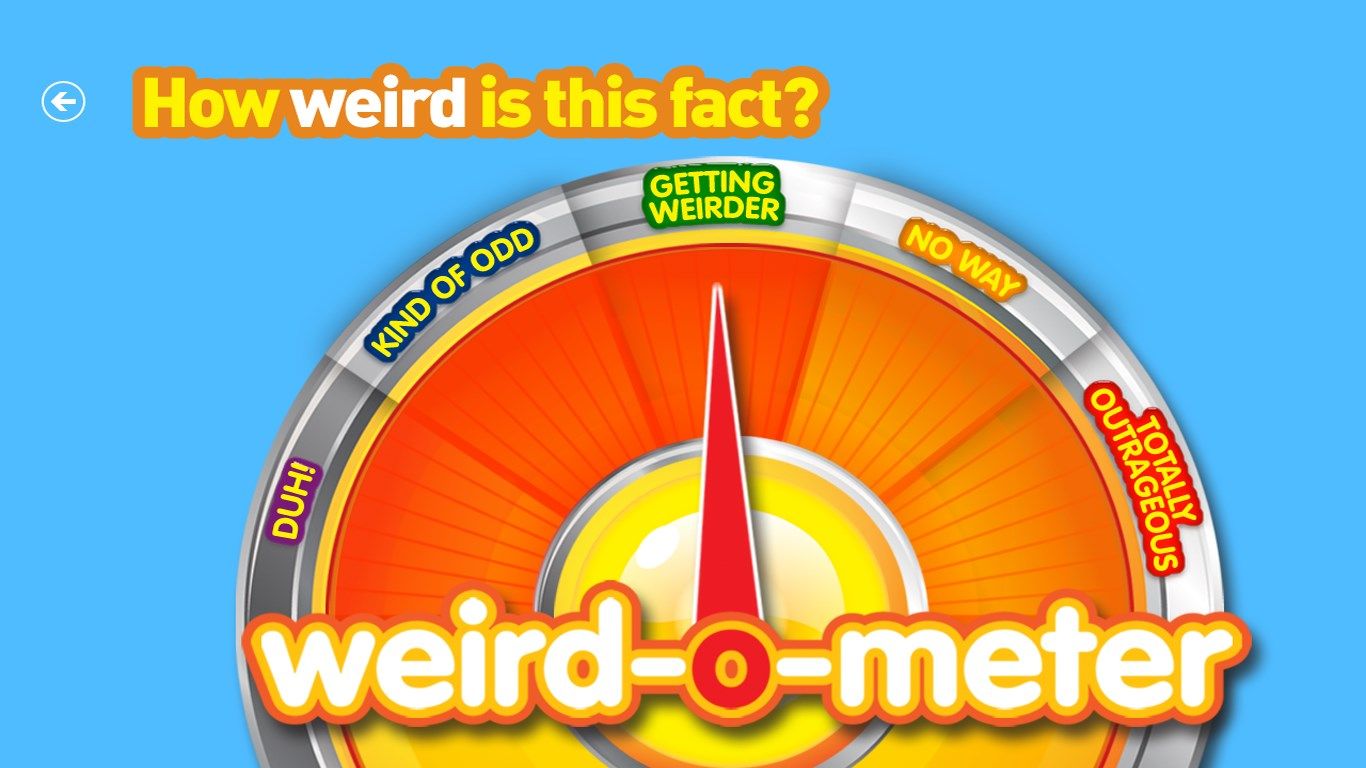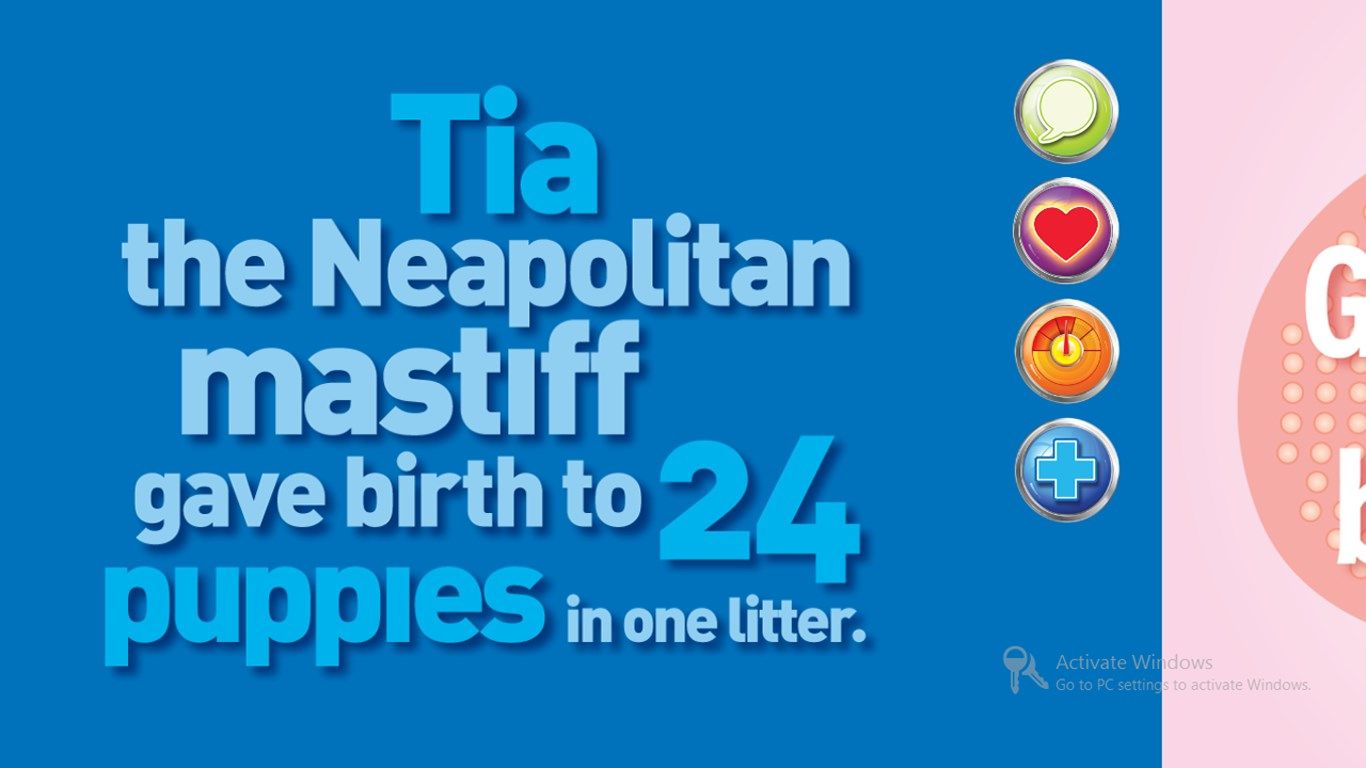 About Weird but True by National Geographic Kids
Did you know that girls have more taste buds than boys do? Get more Weird But True kid-friendly facts with the new interactive app from National Geographic Kids! Based on the phenomenally popular department in National Geographic Kids magazine and best-selling books franchise, Weird But True is now available for Windows 8.
Filled with wacky facts and tantalizing trivia that will engage curious kids and parents alike, Weird But True presents each fact in a fun, colorful, and interactive format that will keep kids entertained and learning. And parents can rest easy knowing that each fact is age-appropriate and handpicked by a brand they know and trust: National Geographic Kids.
Key features
Swipe to move from fact to fact.

Use the Weird-O-Meter to rate the level of "weirdness" for each fact!

Bookmark your favorites to share with your friends or family.

Use the Fact Finder to locate facts about your favorite subjects—animals, weather, space, science, and more!

Loaded with sound effects and awesome surprises, Weird But True is fun for kids of all ages!