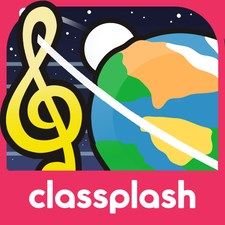 World of Music - Classroom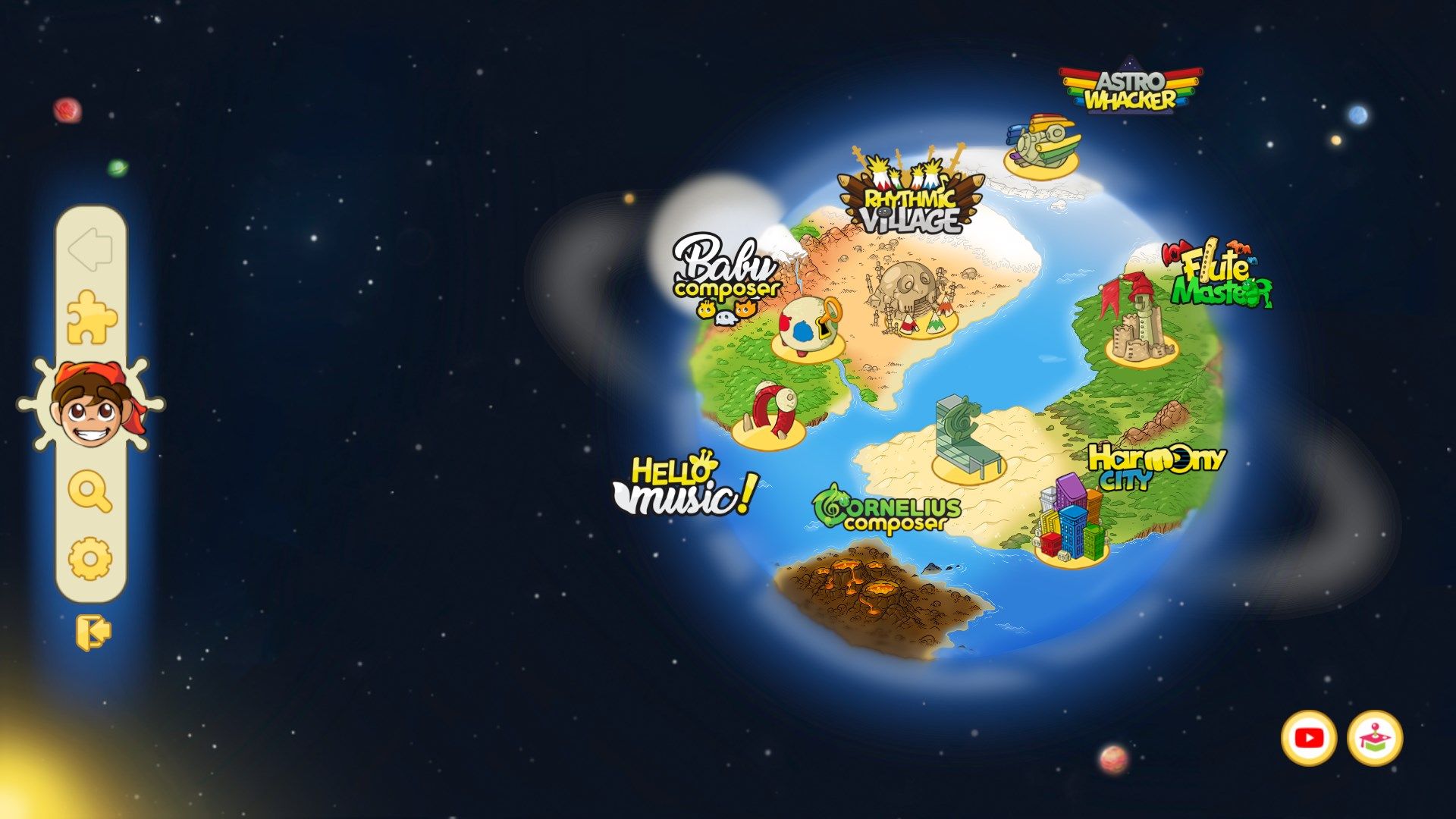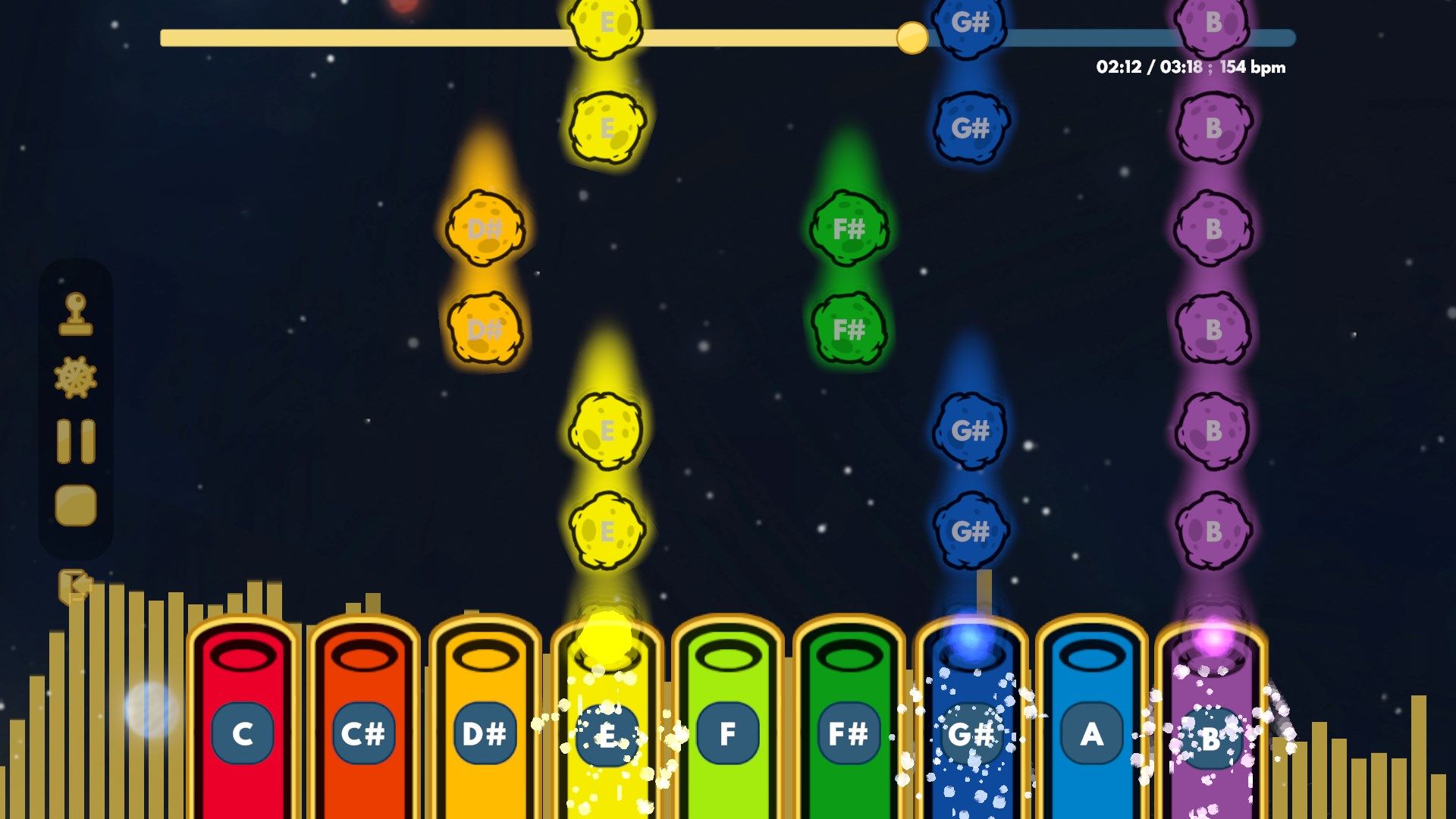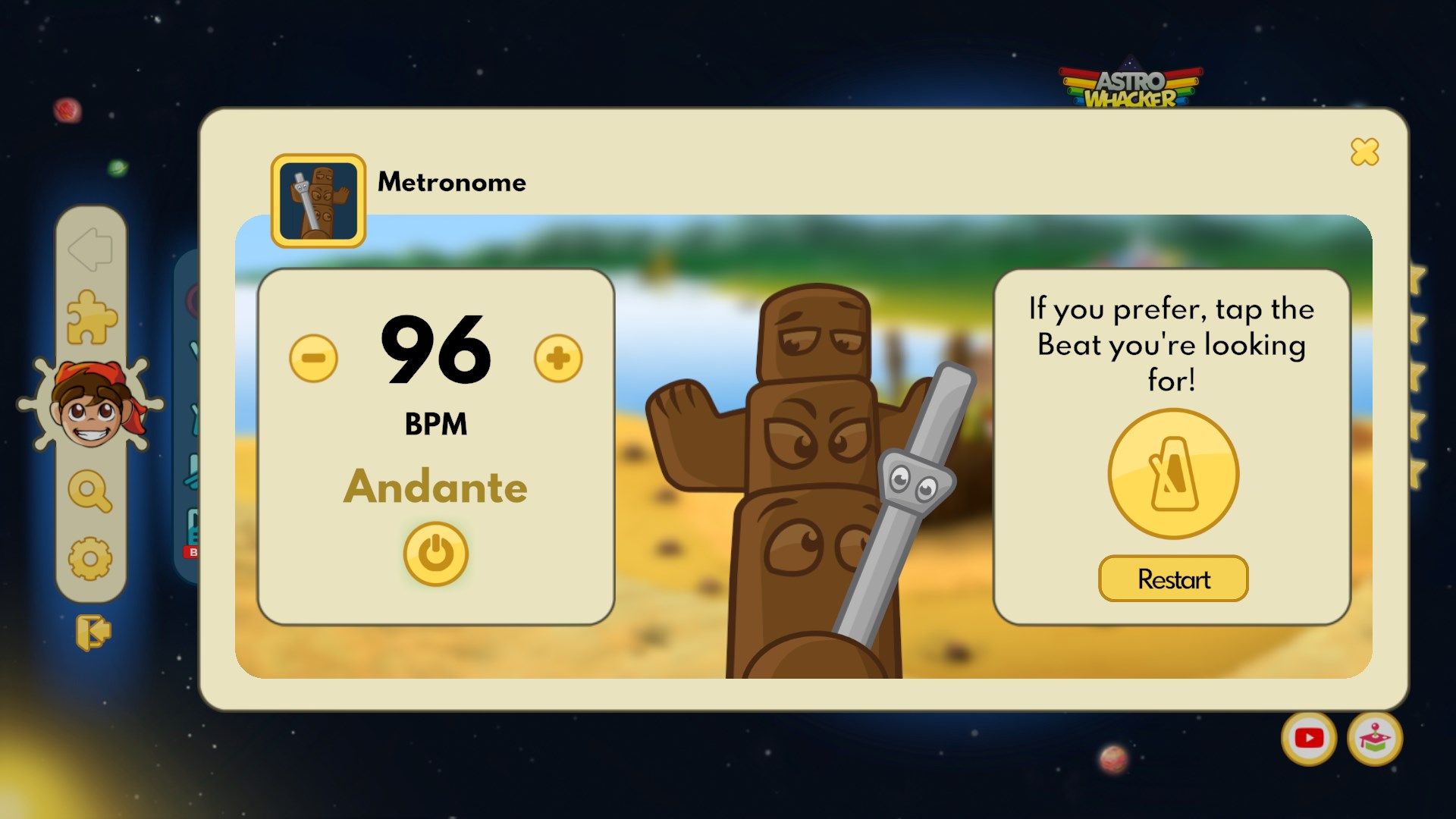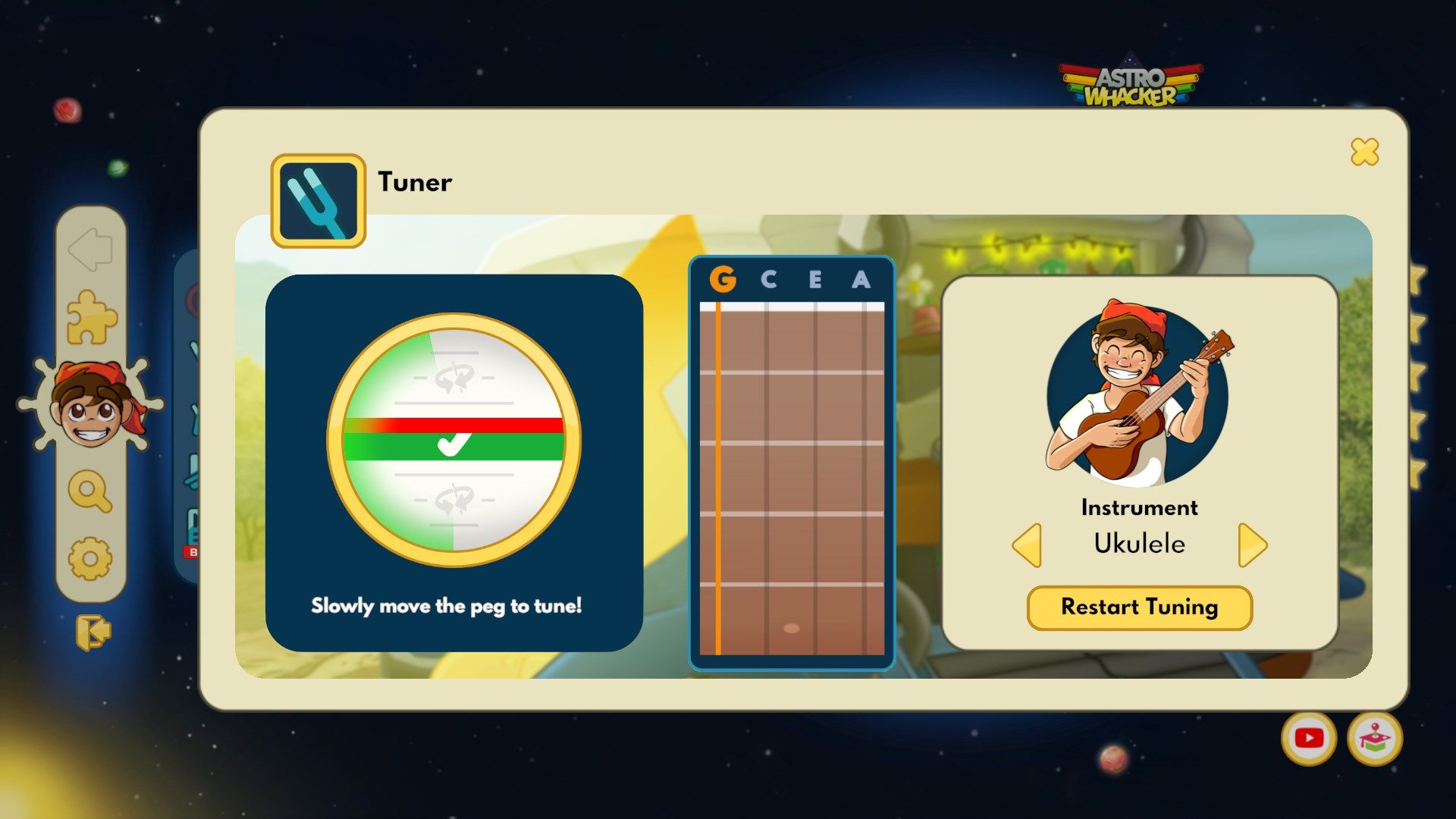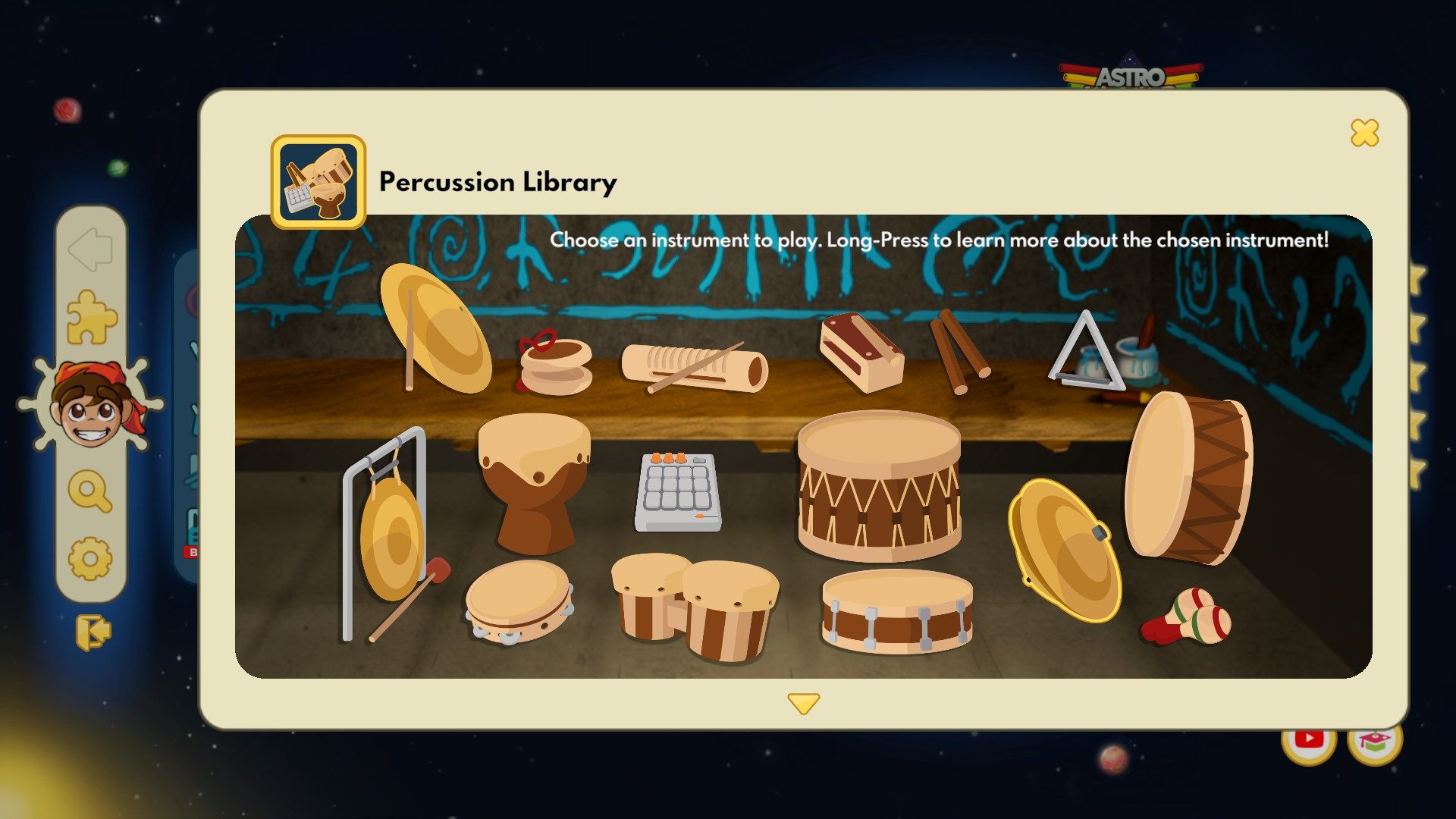 About World of Music - Classroom
Let your music students explore a magical world of general elementary music educational challenges with the World of Music Apps.
Launch K8 curriculum-based music apps and games related to rhythm, melody, harmony, sight reading, and performing music instruments from drums, boomwhackers, soprano recorders, and ukuleles like never before.
With the World of Music - Apps Launcher, you and your crew will become the role of musical astronauts, where you will defend your spaceship from falling musical asteroids, discover new life forms, and make high scores by performing real instruments.
You even will be able to gamify the behavior of your crew with rewards! And if the dark force overtakes them, your shield will be hit by "miss behavior" spacecraft!
May Classplash be with you!
What is so interesting about the "World of Music" Apps Launcher?
• All the worldwide awarded curriculum-based music apps are launchable in one attractive environment
• Saves your time in preparing classes - your students will stay motivated and suggest what they want to explore next.
• You will be able to give pedagogical rich, and meaningful music lessons - elementary music education rocks!
• Some apps use classroom-proofed "note detection" technology
• Teach how to read music, rhythm, harmony, and perform musical instruments
• Enabling the chance to create conventional and non-conventional sheet music
• Create your boomwhackers play-along songs and games
• Involve your students in the learning process with storytelling
• Track the progress of your students using the high scores in games
• Teach to perform an instrument with well-known songs that kids love
The available music tools are:
• Audio Recorder - to record rehearsals and performances
• Tuner for ukuleles and guitars
• Metronome
• Virtual Instruments - which you can play using a touchscreen, keyboard, or mouse
• Online Lessons - which are integrated slides and presentations
• Behavior instrument (2 planets) - for positive and negative reinforcement.
The available apps:
• The Astro Whacker - create boomwhackers, play along, and games
• Cornelius Composer - sheet music editor for classroom use
• Rhythmic Village (trial) - Learn to read music & drum notation
• Flute Master (trial version) - Learn to play the soprano recorder
• Harmony City (the trial version for mobile) - Learn to play ukulele and guitar
• Hello Music & Baby Composer - introducing to read music for pre-schoolers
Is it for free?
Yes! Besides the premium apps: Rhythmic Village, Flute Master, and Harmony City, you will be able to have full access to everything else!
For the premium app bundles, you will be able to get the best conditions for you, your school, and your students. Get in contact with us!
About us
We are an enthusiastic young team passionately creating meaningful music apps and games for kids, children, and music teachers. Our dream is to introduce kids to music, reading, and performing an instrument, game-based, in a fun way, together with the use of elementary music educators worldwide. All our awarded educational apps are part of the app suite called "World of Music Apps" The innovative educational approach brought Classplash worldwide recognition at Microsoft Educational Forums.
Do you have any suggestions? Do you want to share some passion? We are happy to find your e-mail! [email protected]
Hug from the World of Music,
The founder
Key features
All elementary music apps in one place - Start teaching joyfully!

Save time in preparing classes - students will stay motivated and suggest what to explore!

Astro Whacker - the most popular boomwhackers game for teachers available!

Great teaching tools in one place: Audio Recorder, Ukulele Tuner, Metronome, Virtual instruments and more!

Explore real instruments from boomwhackers, soprano recorders to ukuleles!

Educator Choice Award by Microsoft - Best practises in the classroom!