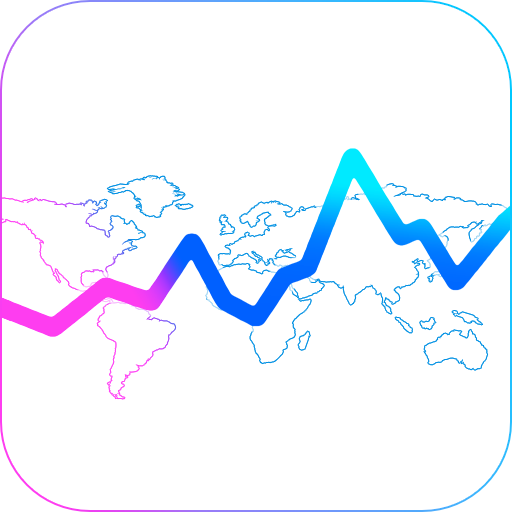 WorldStock
App details
Product ID
XPDM44TL84CCF6
About WorldStock
"WorldStock" provides a summary of global markets performance.
At a glance you can see what's happening in markets across the world.
Check out the demo video:
 http://myindex.jp/app/worldstock/android/index_en.html
Features :
Global Equity Performance Map
This map displays the performance of all the major global equity markets for today.
The map interface helps you visualize the performance of global stock markets.
---
Performance Table
This table is useful to compare global markets performance easily.
You can choose a period for which performance has been calculated.
Available periods are : 10y, 5y, 3y, 1y, 6m, 3m, 1m, 1w, YTD
---
More than 100 markets data
More than 100 markets data are currently followed.
Available markets:
• 12 Global Markets :
Global, Developed, Emerging, Frontier, BRIC, Europe, Asia Pacific, Latin America, Africa, EAFE, Fear(VIX), European VIX
• 24 Developed Markets :
US, Japan, UK, Germany, France, Canada, Hong Kong, Singapore, Australia, New Zealand, Greece, Austria, Belgium, Ireland, Spain, Italy, Switzerland, Netherlands, Portugal, Denmark, Norway, Finland, Sweden, Israel
• 25 Emerging Markets :
China, Brazil, India, Russia, South Korea, Taiwan, Thailand, Philippines, Indonesia, Malaysia, Mexico, Chile, Argentina, Peru, Colombia, Poland, Czech Rep., Hungary, Turkey, Egypt, South Africa, Vietnam, Morocco, Pakistan, UAE
• 15 Commodities / REIT :
Commodity, Gold, Silver, Oil, Platinum, Brent Crude, Natural Gas, Wheat, Corn, Global REIT, US REIT, Japanese REIT, Australian REIT, European REIT, Asian REIT
• 47 Currencies :
EUR/USD, USD/JPY, GBP/USD, USD/CHF, USD/CAD, EUR/JPY, AUD/USD, NZD/USD, EUR/GBP, EUR/CHF, AUD/JPY, GBP/JPY, CHF/JPY, EUR/CAD, AUD/CAD, CAD/JPY, NZD/JPY, AUD/NZD, GBP/AUD, EUR/AUD, GBP/CHF, EUR/NZD, AUD/CHF, GBP/NZD, USD/SGD, USD/HKD, USD/DKK, GBP/CAD, USD/CNY, USD/INR, USD/IDR, USD/MYR, USD/KRW, USD/TWD, USD/ARS, USD/BRL, USD/MXN, USD/CZK, USD/NOK, USD/PLN, USD/RUB, USD/SEK, USD/EGP, USD/ILS, USD/ZAR, NZD/CHF, BTC/USD
• 22 Bond Yields : 10-Year Government Bond Yields
US, Japan, UK, Australia, Germany, France, Italy, Canada, Netherlands, Spain, Switzerland, Mexico, Portugal, Greece, Hong Kong, India, Brazil, Singapore, South Africa, New Zealand, Russia, South Korea
• 3 Stock Futures : E-mini S&P500, E-mini NASDAQ, E-mini Dow
---
Easy to Customize
You can customize the map interface and background color.
CAUTION :
The market data is not in real time.
You can not add your favorite stocks.
Key features
WorldStock - Global Stock Market Tracking App

Global Equity Performance Map : The map interface helps you visualize the performance of global stock markets.

Performance Table : This table is useful to compare global markets performance easily.

More than 100 markets data