Yogurt Finder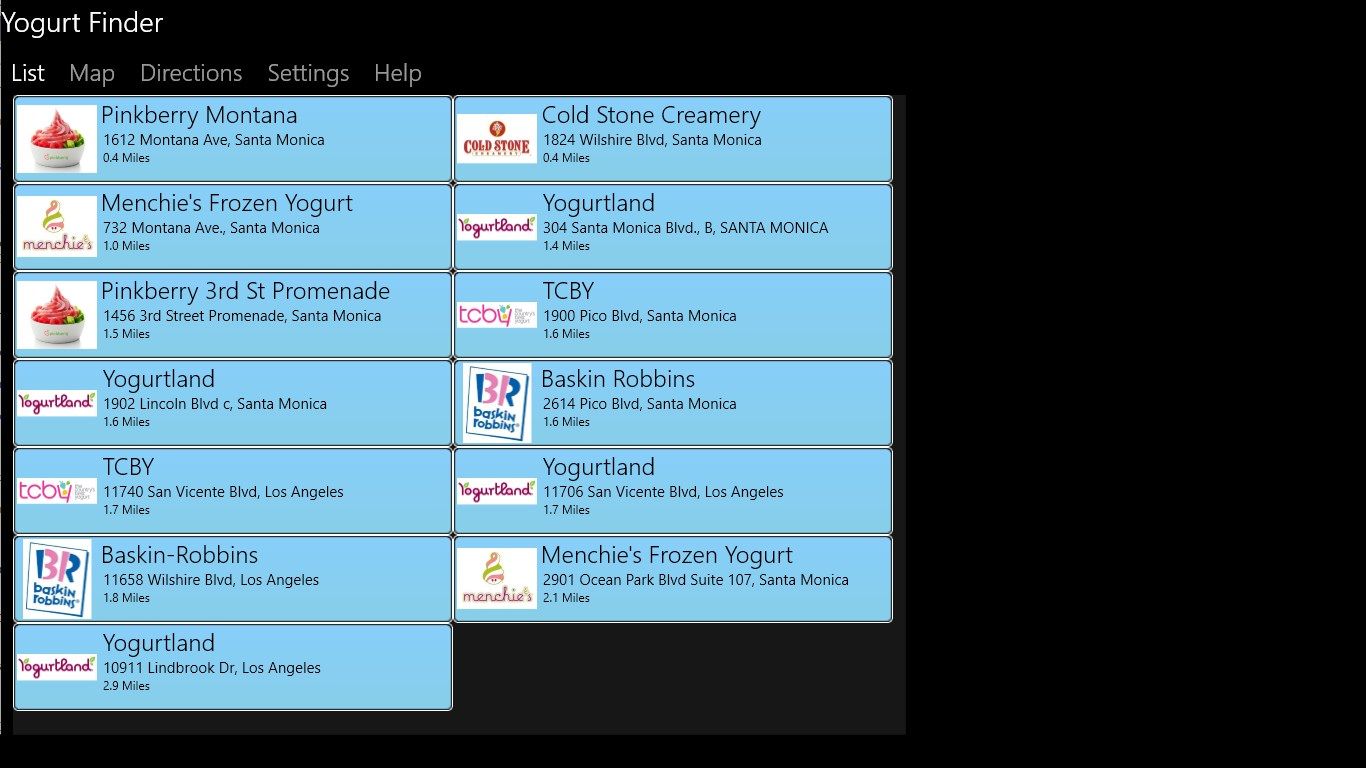 About Yogurt Finder
This app will quickly locate a frozen yogurt store based on your current location.
Have you ever wanted frozen yogurt, been in an unfamiliar place and wanted to find a store quickly? This app will help. While you can use search engines, this app gets straight to the point. After starting the app, the closest store will be displayed. Once a store is selected, it is displayed on a map with voice guided turn by turn directions available. The app can also be configured to directly look for your favorite stores.
This app requires use of your phone's location services.
Key features