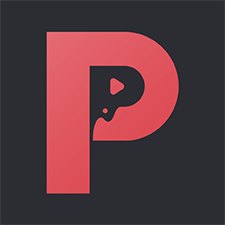 Z Mobile : PIP Frames Video And Photo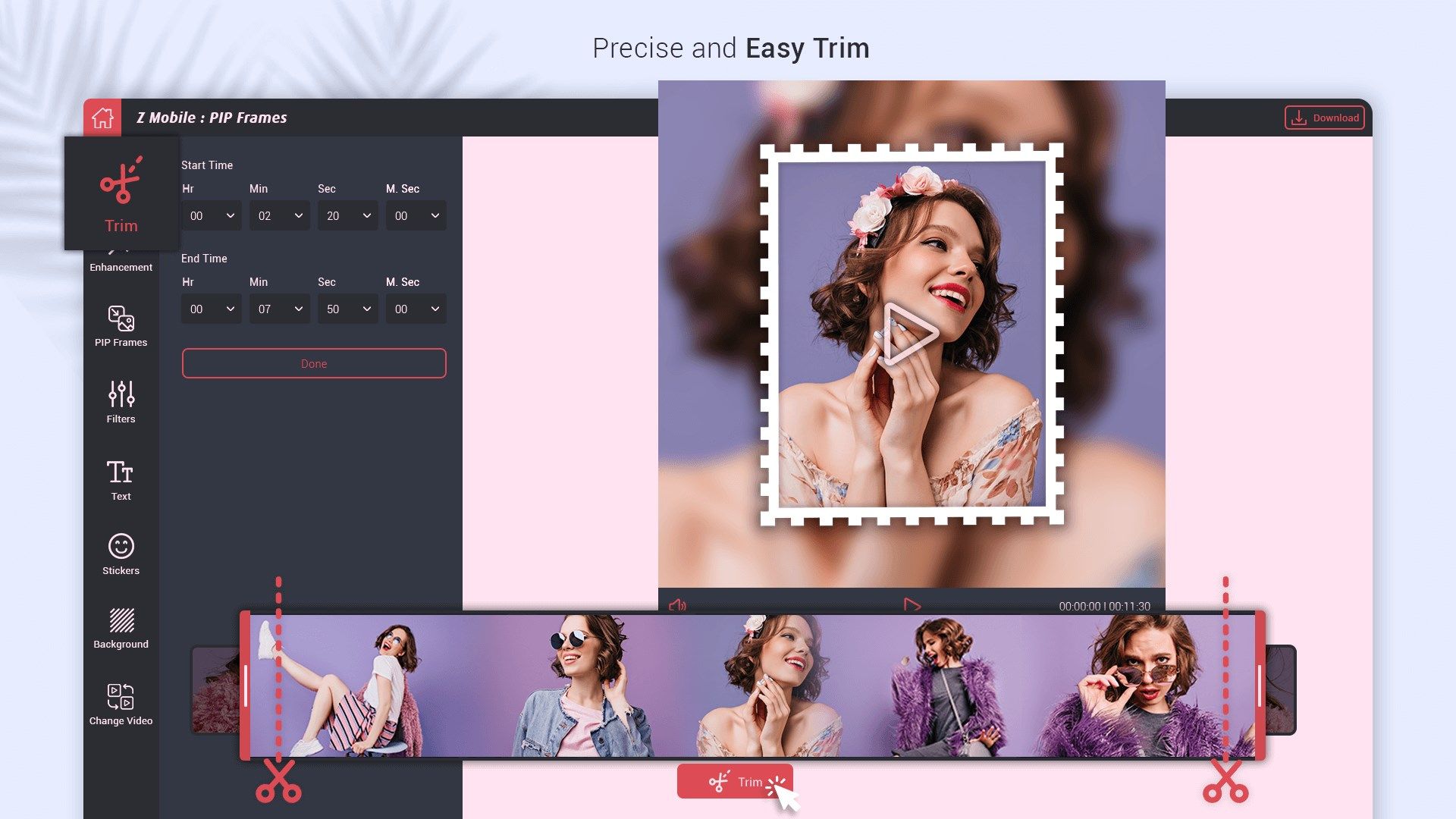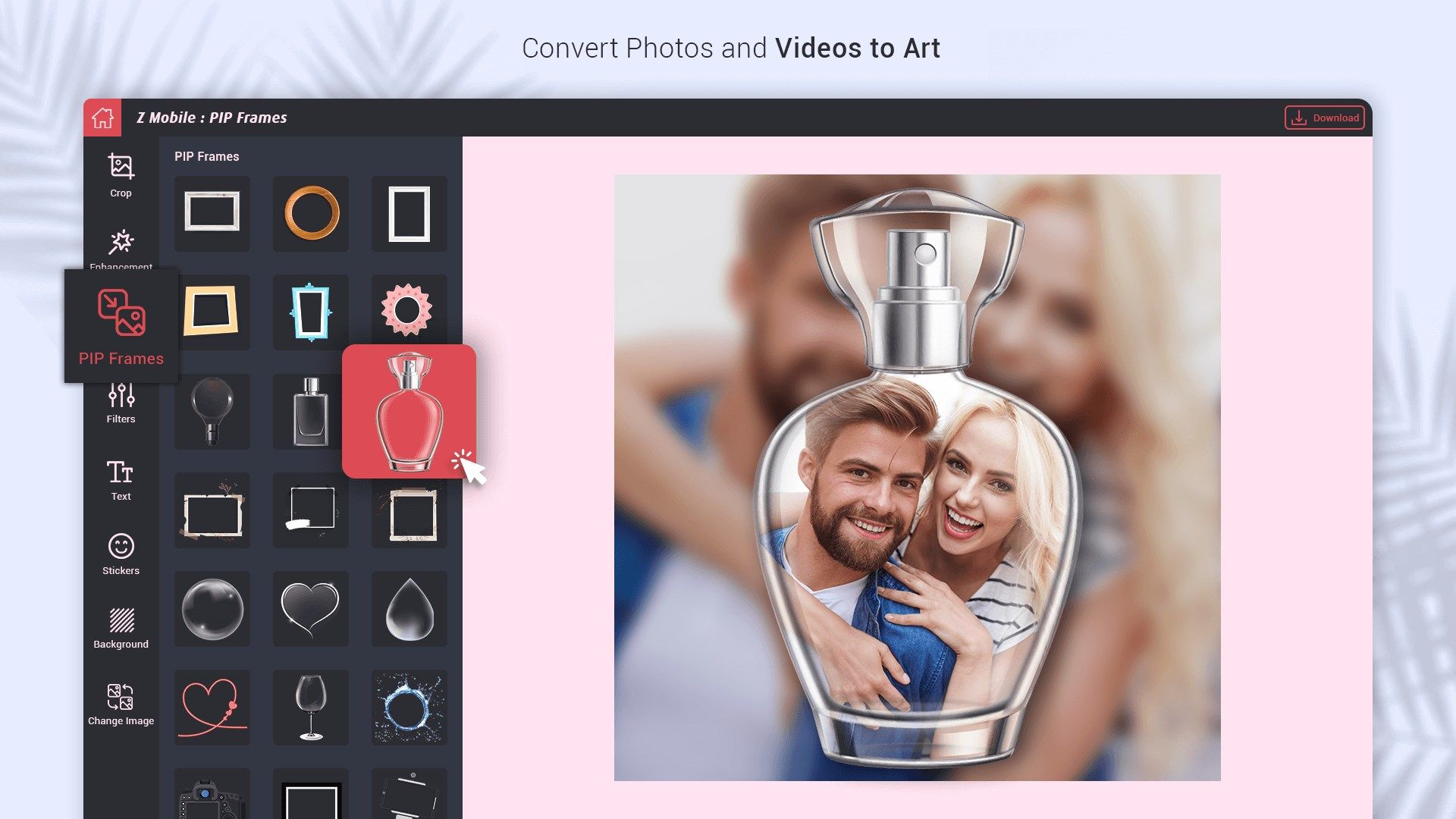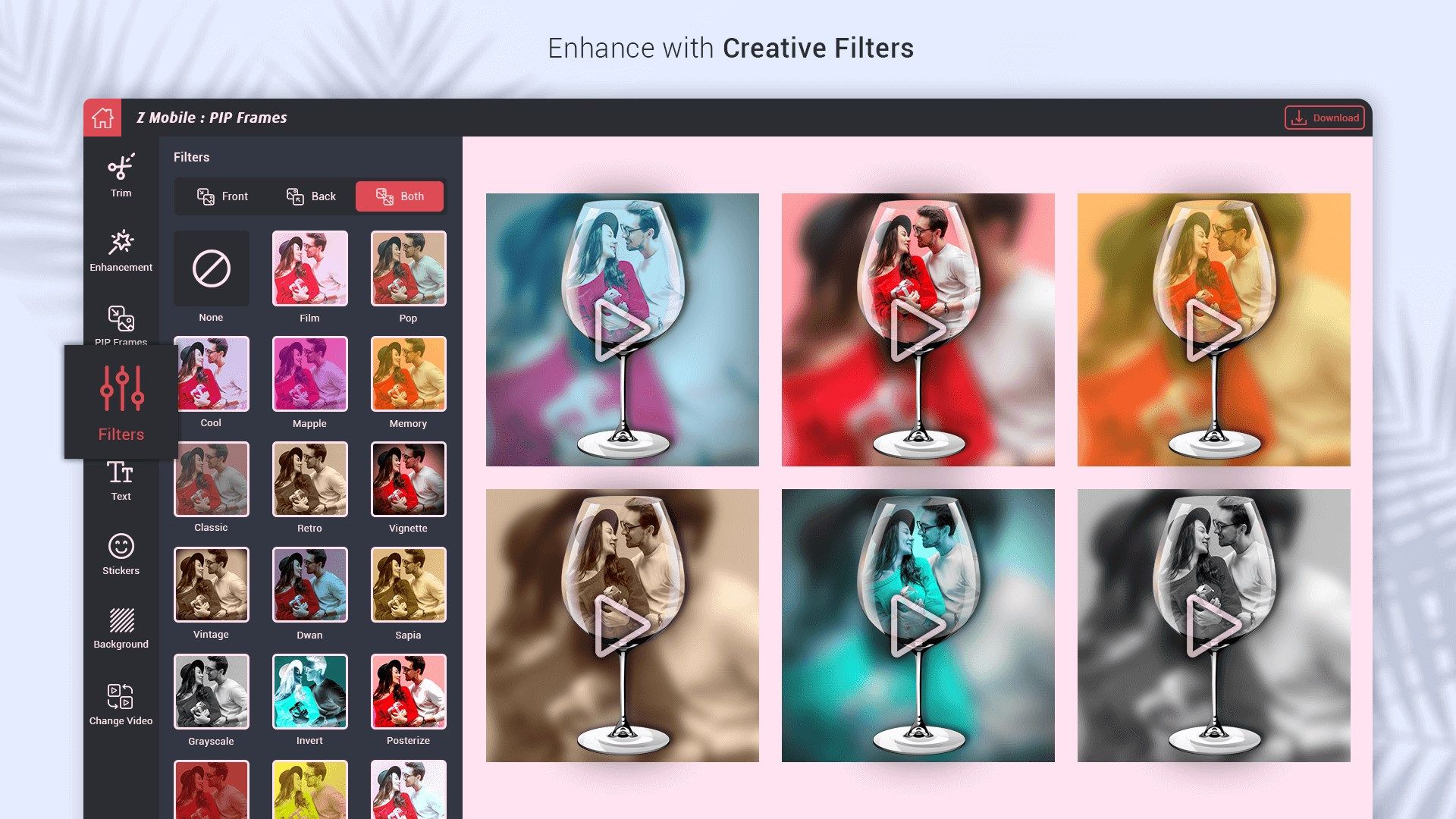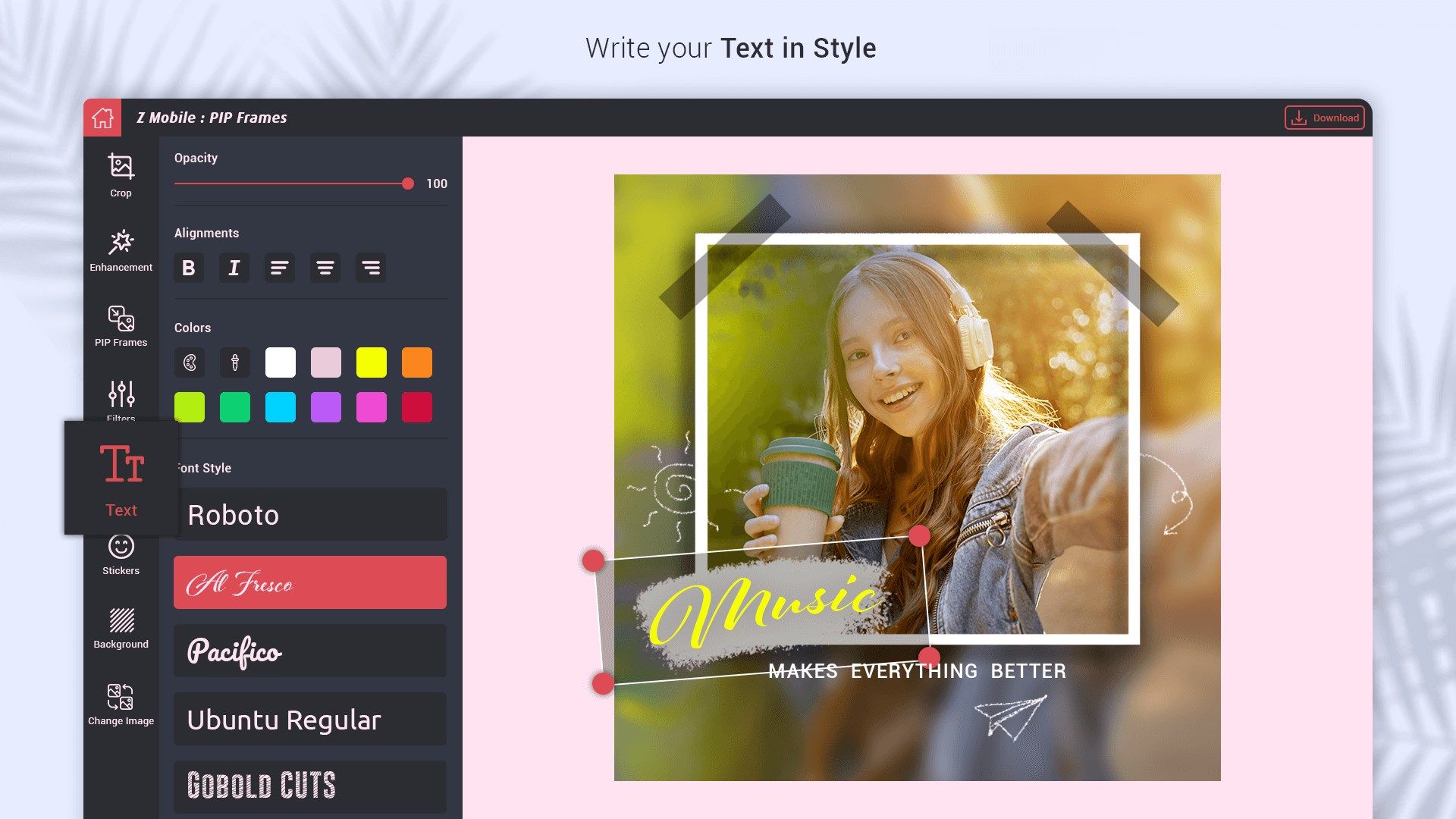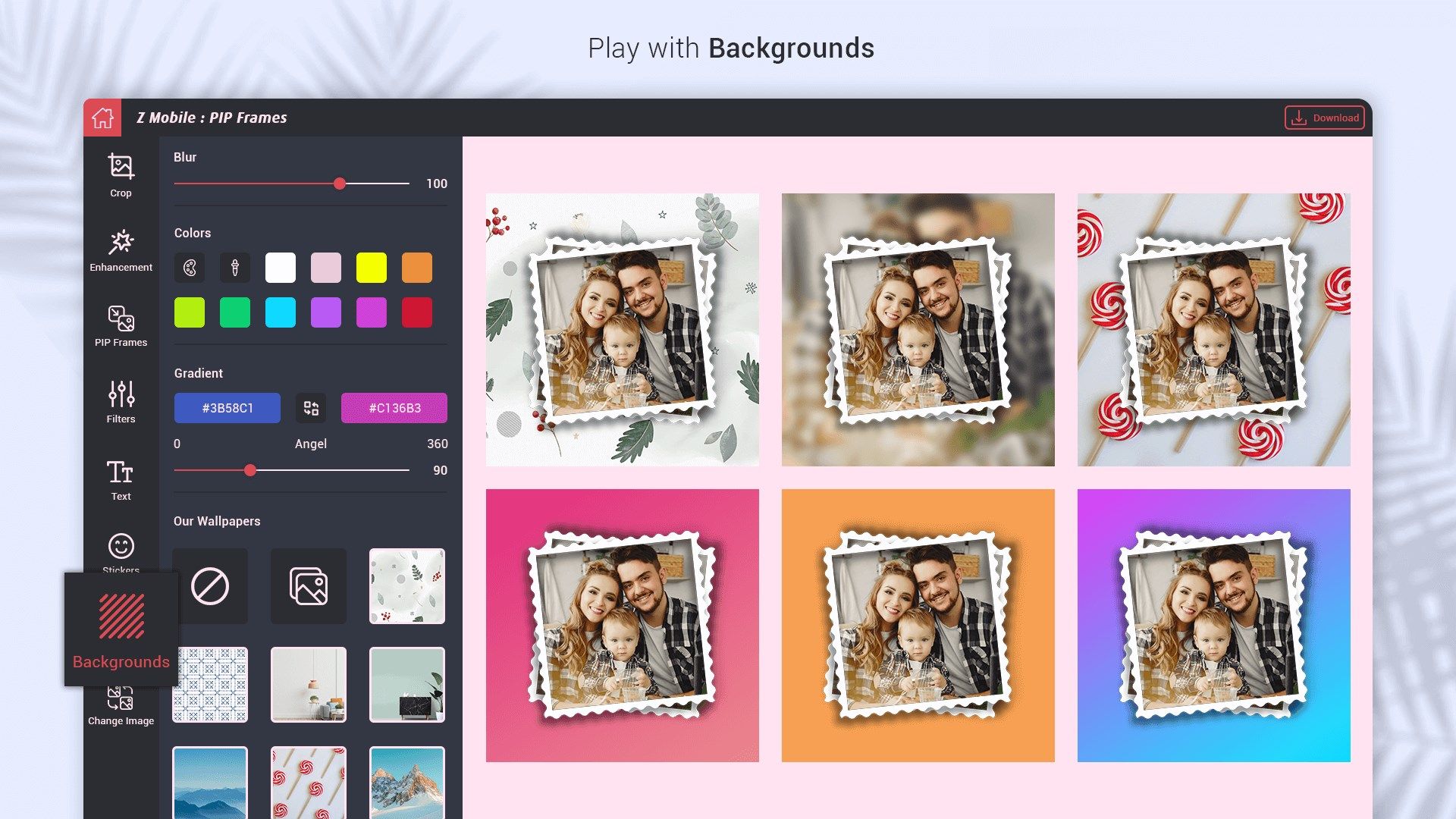 About Z Mobile : PIP Frames Video And Photo
Designed with every occasion and style in mind, Z mobile: PIP Frames Video & Photo will add the perfect touch to your pics and videos.
Now you can add your photos and videos to PIP frames and personalise your images in style.
With a massive number of frames and other options to choose from make your photos and videos outstanding. PIP Photo frames provide a complete range of frames, effects, stylish background and stickers that take
your picture and video editing a next level.
Create a special birthday, love, occasional, and special events Photo or videos with this best
PIP Photo and video editor app and share your video creations with the world!!!
Features:
. Largest Collection of PIP Frames.
. Edit your photo or video with effect, background, filter effect, rotate, zoom in, zoom out.
. You can trim your video and crop your photo.
. Add text on your creation and apply designer fonts.
. Add stickers over the photo and video creation.
. Create creative photos with blurred styled background on your own.
. Save the frame and share on social network
Accentuate your photos and videos with just a few clicks. Try NOW!!!
Key features
Largest Collection of PIP Frames.

Edit your photo or video with effect, background, filter effect, rotate, zoom in, zoom out.

You can trim your video and crop your photo.

Add text on your creation and apply designer fonts.

Add stickers over the photo and video creation.

Create creative photos with blurred styled background on your own.

Save the frame and share on social network