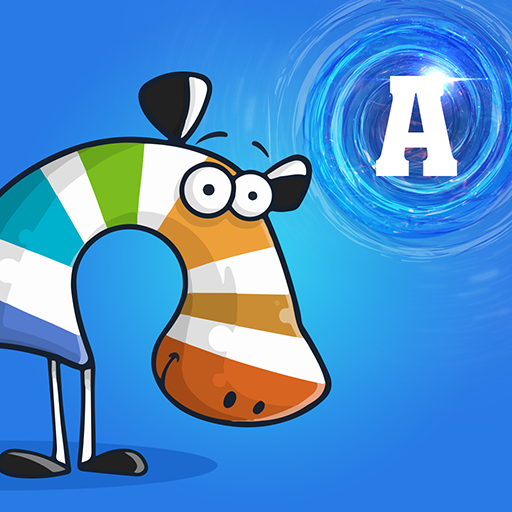 Zebrainy ABC Wonderlands
App details
Product ID
XPFP2Z934GP30Q
About Zebrainy ABC Wonderlands
Fun, Educational and Most Beautiful ABC learning game!
Created in the format of Interactive Fairy Tale with 26 Alphabet Wonderlands to visit inside!
*** Best app of 2016 by Apple! ***
*** Best Family and Kids game by Indie prize***
The game is available in English language as of now.
Zebrainy ABC Wonderlands is the most atypical alphabet teaching app. It's not a trivial puzzle, not a simplistic "repeat after me", not "apple, bed, cat" type of thing! It's much more of a DreamWorks, Disney or Pixar cartoon that took us almost 2 years to be created!
Zebrainy ABC Wonderlands is a beautiful ABC learning game, a marvelous journey your child makes through 26 amazing Alphabet Wonderlands while learning the alphabet. You will find yourself in green forest, hot desert, ocean, factory, spaceship and what not!
We built Zebrainy ABC learning game as a fairy tale to make it easier and more exciting for toddlers and kids learn English alphabet. Stories have always been a better way of teaching. They excite the imagination. They are easier to memorize!
We also recommend this alphabet teaching app as a learning ABC tool for the kindergarten as playing the app with the class makes it even more exciting.
***Every letter level consists of 2 parts:
Letter constructor - where the child has to compile the letter from pieces;
Letter Wonderland - where babies and toddler will get to know objects, animals and characters that live inside this wonderland and start with that letter. Some object are well-known and some are completely new. Some letter worlds are familiar (like forest in A) and some are completely new!
With hundreds of learning games for toddlers around, Zebrainy ABC Wonderlands is the first ever game for kids below 6 created with the quality of the finest games for grownups. It features beautifully designed artwork and orchestral music, world discovery and a great story behind the game.
And there is a special reason for that. Zebrainy ABC learning game was created by us (parents) for our kids. We believe (and science has recently proved that) what children see and hear from the very first days will highly influence who they are as adults. This is why in our learning app is so beautiful and vivid. It encourages not only alphabet learning, but learning new things and important experiences as well. Learn more about Zebrainy ABC Wonderlands scientific background and approach towards early education at http://zebrainy.com/game-features/.
SOME TIPS FOR PARENTS
We encourage you to play with the child, as there are so many things that you can make together in this beautiful educational game! Please read our recommendations at http://zebrainy.com/manual.pdf. The more stories you can create about Wonderlands and object in them together with your child, the more exciting and at the same time educational the game will be!
In every letter world be sure to scroll from left to right, to the bottom and to the top. This will show you the whole world!
Click on all the objects that you see. You will enjoy the discovery :)
CONTACT US
Let us know what you think! Contact us at [email protected] with suggestions and questions.
And welcome to visit us at www.zebrainy.com and www.zebrology.com for additional information.
We are not collecting any personal information, and are fully COPPA-compliant and safe for your kids!
Key features
26 Wonderlands - we created a separate world for each and every letter of the alphabet

Created with the quality of best games for adults

The most Beautiful design you have ever seen in a kids game

Game teaches help, empathy and friendship